Pigeon Forge Tennessee Travel Guide
Vacation Rentals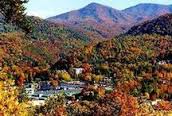 Pigeon Forge Tennessee
Pigeon Forge offers a picturesque vacation set in the Great Smoky Mountains. Down home hospitality that makes it the perfect place to embrace the nostalgia of times past, reminisce old days and enjoy some true southern patriotism. Coined as the "Land of More," Pigeon Forge offers as much fun and entertainment for the whole family as there is breathtaking landscape to discover together-truly a vacation forever to be remembered.
---
Rental Managers in Pigeon Forge Tennessee
---
Great Smoky Mountains Tennessee ~ Gatlinburg
---
---

---
Great Smoky Mountains Tennessee ~ Sevierville
---
---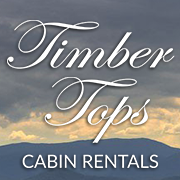 Timber Tops Luxury Cabin Rentals
---
Great Smoky Mountains Tennessee ~ Sevierville
---
---
Geography/History
Located in the foothills of the Great Smoky Mountains National Park, Pigeon Forge, Tennessee is small town with a population of almost 6,000-surrounded by 500 thousand acres of Appalachian wilderness. Originally a flourishing hunting ground for the Cherokee Indians, Pigeon Forge had its first European settlers in 1788. Isaac Love who built the iron forge that gave the town half its name in 1817. Isaac's son left his mark with the construction of the Old Mill in 1830.
Pigeon Forge remained small, with gradual growth over a thirty year period, until the Great Smoky Mountains National Park was established on September 2, 1940 by Franklin Delano Roosevelt. The largest growth of the area came in the 1980's when Dollywood was built and as a result required the expansion of the Pigeon Forge expressway and the developement of the local trolley system. Flocks and flocks of Passenger Pigeons (now extinct) were known to gather along the banks of the Pigeon Forge River, and now as if travelers from all around got word, the area has become "second home" to over 11 million vistors to date.
Tourism

Pigeon Forge is loved for it's more than 800 miles of mountainous trails and camp grounds cradled in the thick foliage of the Smoky Mountain forests. Many enjoy horseback riding through the adventurous terrain, whitewater rafting down the Pigeon Forge River or zip-lining through the trees for chills and thrills. Some extreme experiences available in Pigeon Forge include the Great Smoky Mountain Wheel, the Smoky Mountain Alpine Coaster and the most extreme of all, the Zorb created in New Zealand and exclusively located in Pigeon Forge. One would find it difficult to visit the area without being audience to one of the great family-friendly shows- from comedy to dinner theater, magic or music. Whether a fan of country, rockabilly, Gospel or bluegrass- there's music for all interests. Pigeon Forge has a wide variety of vacation accommodations to suit the couple's romantic getaway or the bustling family reunion. Looking for lodge or cabin style rentals with rustic wilderness settings or luxury homes with the finest of amenities and breathtaking views? Pigeon Forge will surely exceed your expectations when planning for that fun and unforgettable vacation.
For more information about Pigeon Forge visit: http://www.pigeonforgechamber.com/
Map of Pigeon Forge Tennessee