ORANGE BEACH, AL-#4 Beach Area Vacation Destination
Looking for a Rental?
If you're looking for a vacation rental, you are here. Click below and we will connect you with professional vacation rental managers in your desired area.
---
Property Management
If you're looking for a professional company to manage your rental property, you have come to the right place. Click below to find professional property managers in your area.
Connect with a Professional
---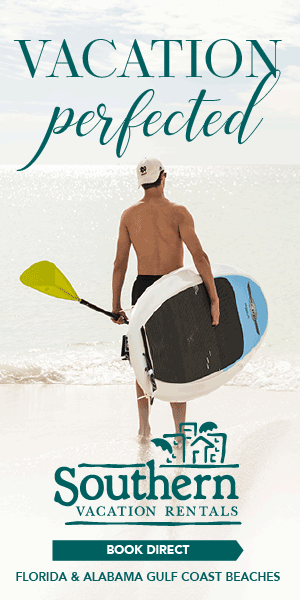 Trending Articles
---
ORANGE BEACH, AL-#4 Beach Area Vacation Destination
Orange Beach, Alabama's Best: Golf & Glamour
By Deborah Nelson, VRTG Publisher and Travel Writer
[caption id="attachment_4777" align="alignleft" width="375"]
Imagine Your Drinks at Orange Beach on a Summer Day[/caption]
When it comes to offering a wide range of options for guests–entertainment, attractions, shopping, and nightlife – Orange Beach offers some Alabama's best. An elegant, modern community with a small-town feel, Orange Beach is a lovely arts community blended with numerous high-end golf courses.
Like other tourist destinations, this city features world-class artists--including performing artists and musicians. Orange Beach celebrates its rich cultural heritage and talents through an annual festival. Not only does this festival bring the community together, but it helps recognize raw talents of those living in the area. Locals and tourists from far and wide enjoy in this family fun weekend. Musicians, artists, and singers captivate audience with magical performances.
Prickett Properties is a family owned and top rated vacation rentals and real estate company serving the Alabama Gulf Coast. A full service real estate company whose portfolio includes representation for real estate sales, property management, and construction on the Alabama Gulf Coast. Daniel and Tamala Prickett are the owners of Prickett Properties and manage the most exclusive collection of Alabama Beach Rentals. When Prickett Properties makes a customer, they keep a customer.
Things to Do in Orange Beach
The dream of every tourist is to get the most from their trip; and this city does not disappoint. Regardless of what you enjoy doing, you will likely find it here.
The Wharf: Make the Wharf your first port of call upon visiting Orange Beach. Take an enjoyable ride on the Ferris Wheel, or just go shopping. Savor a delicious meal with fresh seafood at one of the exotic restaurants at the Wharf. Spend hours savoring splendid activities with friends and families. Choose from one or more of these options below.
Dolphin Cruises: Ever seen a dolphin at close range? Would you like a kiss from this friendly water creature? Orange Beach Dolphin Cruises will bring you there. Take fantastic ocean cruises to catch stunning sights of marine creatures swimming below the boat's glass bottom. Most people want to see these animals in their natural habitat--yet they do not know how to do this. Why not plan a weekend trip to Orange Beach Alabama? Dolphin sightings are common. The greatest experience is to be close enough to reach out and touch them!
Gulfsands Rentals has been in business for over 20 years providing great rental homes & condos on the white sand beaches of Alabama. With properties in Gulf Shores, Orange Beach, Ft Morgan and recently in Lake Martin, Alexander City and the Auburn area. we can find the perfect spot for your vacation getaway, wedding or family reunion. We offer vacation rentals of all types and sizes in Gulf Shores, Orange Beach and Fort Morgan, Alabama.
Nightlife & Entertainment
[caption id="attachment_4779" align="alignright" width="375"]
Contemporary Condos on Orange Beach, Alabama[/caption]
No matter when you visit, the atmosphere is vibrant. The music, dance, and entertaining occur at all times. Visitors have a difficult choice when it comes to what to do at night. The most exciting time to visit is during summer. Outdoor concerts are plentiful, and seaside bars and restaurants offer world-class service and live music to keep you entertained.
Accommodations in Orange City
Your trip would not be complete without a comfortable place to stay. However, this is the least of your concern when you vacation in Orange Beach. This town provides a multitude of vacation homes. If you want a place with amenities, search vacation rentals in Orange Beach, which offers many great choices.
Anchor Vacations offers beach homes and condo rentals in Gulf Shores and Orange Beach Alabama. Their properties range from large homes to condos, as well as, pricing and availability options. Their location is one of a kind, the Alabama Gulf Coast is truly an amazing destination. Anchor Vacations' accommodations are in close proximity to great seafood restaurants, shopping and entertainment.
Alabama Gulf Coast Zoo
Though a small zoo, Alabama Gulf Coast Zoo is indeed, a paradise for wildlife. The zoo hosts a wide range of animals. Located few miles away from beaches, the zoo features lions, tigers, monkeys and bears. In addition, the zoo includes a reptile house, aviary, petting zoo, and animal shows. Love animals and looking to get up close and personal with them? Make a stop here!
Oranges & Golf Balls
Lastly, Orange Beach is a wonderful place to visit with many entertainment options. The island offers an 18-hole championship course which has played host to professionals golfers. If you love to golf, Orange beach is a great place to visit.
BeachBall Properties is a boutique, family owned and operated vacation rental management company. We offer a premier selection of Orange Beach, Fort Morgan and Gulf Shores vacation home rentals. Vacation Rentals on the gulf, bay, and lagoon front properties in Gulf Shores of Alabama. Private accommodations with BeachBall Properties offers a personal haven next to some of the world's best beaches.
---