Vacation Rental Manager Reviews for SPI Rentals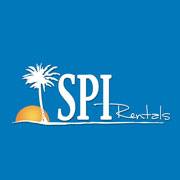 Book Direct
199 Vacation Rentals
Reservations and Guest Services at SPI Rentals
In Business Since 2012
---
Daytime Phone Number
Evening Phone Number
Have you rented with SPI Rentals?
Let other travelers know your experience by submitting a review!
---
Sapphire booking through SPI, pros and cons
- Sep 16, 2021
Overall Rating
We just recently got back from our 2nd stay at Sapphire this year. We booked through SPI Rentals. First unit was 2301. Experience was out of this world. the views were amazing, the condo was out of this world! Clean, beachy, the vibe was wonderful. We had a back porch and front porch due to it being a corner unit and that was a total bonus. Views of the beach and the causeway on other side of unit. We loved this trip so much we booked again a few mos later. This is where it has some cons. We booked room 403. Views were still out of this world, but nothing compared to the 23rd floor. Something to think about while booking. The decor was a little masculine, less beachy, floors were very sandy, the back sliding glass door is almost impossible to open, my husband had to open it, even w/ all my strength I could not do it but other than that the room was perfect, the beds were very comfortable too. It had more of a hotel vibe than our first rental but that was ok. Last but not least! Read the super strict cancellation rules. I knew what I signed and I wasnt in the least bit worried about it until our cat came down w/ cancer. I called 3 weeks in advance fingers crossed that we could at least get half the money back or even switch dates. Absolutely not even an option. We had to find a family member we trusted to watch our cat and worried about him the whole time and even left early. It was a short trip anyways but we freaking out because we had just found out. So read what you are signing! I likely will not book through this company again because of this. There are so many places that don't do this. I never thought it would be a big deal but God forbid an emergency happen. I will DEFINITLY be staying in the Sapphire again though. You cannot beat it!