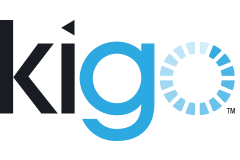 Kigo, Inc., a RealPage Company
Designed to maximize revenue and streamline operations, Kigo allows vacation rental managers and owners to spend less time managing more properties. Kigo is a web-based, scalable solution that provides vacation rental managers with all of the critical features they need in one, easy-to-use solution, including reservation and booking management, secure online payments, revenue management, a listing channel manager, vacation rental websites, marketing services, and eSignature.
With offices in Barcelona, Spain, Richardson, Texas, and Manila, Philippines, as well as support in six languages, Kigo is now a truly global company that is ready to meet the needs of an expanding market. The backing of RealPage (NYSE: RP), the leader in SAAS-based property management software, allows us to have an unmatched focus on development and innovation, as well as expertise from the leader in property management software. In addition to the innovation that comes from our teams, we constantly seek feedback from our customers to deliver the best vacation rental management software on the planet!
---