Events in October
Albuquerque New Mexico - October
The Albuquerque International Balloon Fiesta is known worldwide as an event that emphasizes fun flying and camaraderie over serious competition.
It has become the most photographed event in the world and attracts almost one million spectators throughout the week, and is the largest annual gathering of hot air balloons in the world.
Take a seat in Balloon Fiesta Park in Albuquerque, New Mexico and watch over 750 hot air balloons of different sizes, colors, and shapes take to the skies. Food, fun and many activities for the whole family.
Issaquah Washington - October - (dates TBD)
The Issaquah Salmon Days Festival, is the annual celebration of the returning salmon to Issaquah lakes, streams and downtown hatchery. This two day event features a weekend full of salmon and free fun, including more than 300 artists, the Foods of the World, a Grande Parade, 5k and 10k runs, four stages of live entertainment, and the "Field of Fun".
- October - (dates TBD)
It been held at the Port Royal Golf Course in Southampton Parish. For any Golf fan its a must year event to see the great golf pros compete. all the winners from each grand slam event are invited to participate is this great golfing event. The winner is crowned the Champion of Champions and is awarded over a million dollars.
Destin Florida - October 1st - 31st 2016
Established in 1948, The Destin Fishing Rodeo is the ultimate fishing tournament for saltwater anglers of all ages.

Open Everyday throughout the month
The Rodeo is FREE to angler's fishing aboard a registered boat in the Rodeo.
Weigh-ins everyday on the docks at A.J.'s Seafood & Oyster Bar
from 10 am until 7 pm.
Open to Private and Charter Boats.
Fishing on pier bridge jetty is free for anglers 14 years and younger.
Destin Fishing Rodeo awards are sponsored in good part by area businesses. Other awards are paid for by the Rodeo through entry fees and merchandise sales.
Over 30,000 anglers compete throughout the month of October.
Over $100,000 awarded in cash and prizes.
Daily, weekly and overall prizes.
Junior, Teen, Ladies and Senior Divisions.
Virtually every gamefish is recognized with awards during the Rodeo. Whether you're trolling inshore for King Mackerel, offshore for Marlin and Sailfish, or fishing the deep bottoms for Red Snapper and Grouper, you'll be in the running for prizes.
Biloxi Mississippi - October - (dates TBD)
Cruisin' The Coast has become a major tourism boom for the Mississippi Gulf Coast and the biggest special event in the state of Mississippi. Car enthusiasts from over 37 states and Canada drive to the Mississippi Gulf Coast once a year to showcase and to cruise a variety of antique, classic and hot rod automobiles. No other car show, in the U.S., encompasses six cities, three counties, and some thirty miles of pristine coast, and twelve exciting casinos, along with a rich history and an active arts community. The cultural hot bed cities of Bay St. Louis and Ocean Springs serve as west and east bookends for this most American celebration of cars, music and nostalgia.
Tribeca New York - October - (dates TBD)
The Hang Gliding Spectacular and Air Games is a true example of what hang gliding is all about, fun! Originally named the 1st Annual Tactile Meet, the Spectacular has endured over 30 years of continuous years of fun flying, good times and the creation of life long friends. Check out the official web page of the World's Longest Running Hang Gliding Competition or call our Hang Gliding School (the world's largest) at 252.441.2426 for more information on the event!
Camping, Hotel and Other Accommodations: Click on the link for a list of Galveston, Texas accommodations.
Town of Nantucket Massachusetts - October - (dates TBD)
This annual festival of the arts brought to you by the islands art council and displays Nantucket's many arts and cultural groups to interpreted art and put together an exhibition with visual, musical, theatrical, literary, and other displays. You match this with the fall season and this wonderful island and the island's historical, architectural and natural assets. Events already on tap include an experimental art exhibit, a video shorts mini-festival, an opera excerpts program and a children's movie mini-festival.
Tahoe Donner California - October - (dates TBD)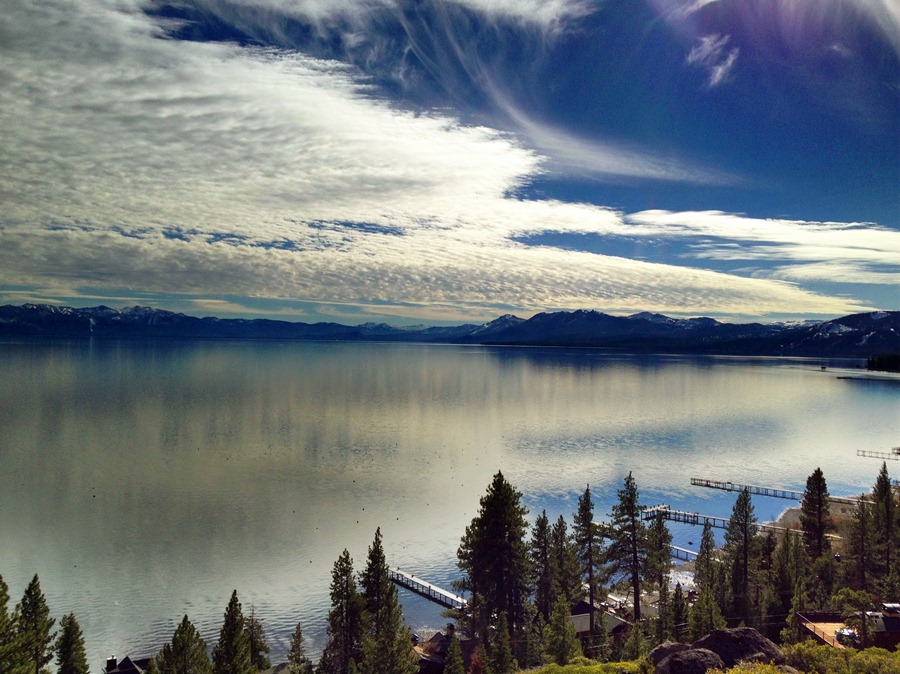 Hikers can experience the early emigrants' journey across the Sierra Nevada mountains by participating in the Annual Donner Party Hike. The Truckee Donner Chamber of Commerce is hosting this popular event that unites two passions – love for the Sierra Nevada wilderness and fascinating emigrant history.
Participants can choose from seven different hikes on Saturday, and on Sunday a walking tour. All events offer insight into emigrant history from area guides, along with invigorating recreation and beautiful scenery.
Saturday's hikes begin and end at the Mt. Judah Lodge at Sugar Bowl Ski Resort located on Highway 40 on Donner Summit. Guides will lead groups of approximately 15-20 people to interpretive spots giving detailed historical information focused on emigrant and area history.
Hike options include a 3.5 mile trek in Summit Canyon, recently acquired by Truckee Donner Land Trust, previously private property. That hike explores the Dutch Flat Donner Lake Wagon Road that has significant historical value in emigration, the transcontinental railroad, and development of America's highway system. Other hikes include a 4 mile trek with views of petroglyphs, old roadside "billboards" and the China Wall; a 4-5 mile hike heading up Roller Pass; a 6 mile hike past pristine High Sierra Lakes; a strenuous 6 mile hike over Coldstream Pass, one of the most heavily traveled emigrant routes; or a 5 mile hike through old railroad tunnels and snowsheds.
After the hike, participants will enjoy a lunch and a Chautauqua performance. Chautauqua is an art, a performance, where someone portrays a character through the character's own words and brings the character alive, plus adds commentary of today's issues.
Sunday offers a more relaxed walking tour departing from the Donner Camp Picnic Area, located on Highway 89 North. Activities include a walking tour where guides will detail the Donner Party saga and their encampment, a visit to the Murphy's Cabin Site and entrance to the Donner Memorial State Park Museum offering a historical movie about the Donner Party.
Also, There are Saturday hikes that begin and end at Donner Ski Ranch located on Highway 40 on Donner Summit. Choose one of the six hikes listed below. Guides lead groups of approximately 15–20 people to interpretive spots giving detailed historical information focused on emigrant and area history. Visit: www.donnerpartyhike.com/2015-hikes
Unique Travel Accommodations: Click on the link for a list of Lake Tahoe, California accommodations.
Carmel California - October - (dates TBD)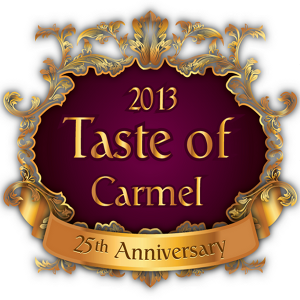 Join the Carmel Chamber of Commerce at the historic Carmel Mission Courtyard in your masquerade gowns and attire for a decadent evening of wining, dining and dancing under the stars. There will be samplings from over 45 restaurants, wineries, spirits and coffee from the Peninsula while music filled the air. There will also be a silent auction featuring exciting items!

Islamorada Florida - October - (dates TBD)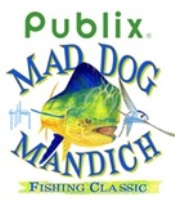 Anglers compete in an offshore division targeting dolphin, kingfish, tuna, wahoo, snapper and grouper; and new this year is an inshore division in which anglers compete for mangrove snapper, spotted sea trout, redfish, snook and tarpon. A portion of the proceeds of this boat/team tournament are to benefit Mariners Hospital Oncology Services.
Mammoth Lakes California - October - (dates TBD)
The 2012-2013 Edison Theatre theatrical season opens October 4 with "The Marvelous Wonderettes" created and written by Roger Bean. It's a trip back to 1958 and the Springfield High School prom with Betty Jean, Cindy Lou, Missy, and Suzy, four girls with hopes and dreams as big as their crinoline skirts! Classic songs include "Lollipop," "Sandman," "Stupid Cupid," "Wedding Bell Blues," "Son of a Preacher Man," "Respect," "It's My Party," and many more. The lively musical runs Thursdays through Saturdays at 7:00 pm, Sundays at 4:00 pm through October 21.
Camping, Hotel and Other Accommodations: Click on the link for a list of Mammoth Lakes, California accommodations.
Put-In-Bay Ohio - October - (dates TBD)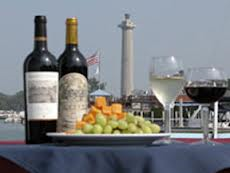 Sample more than 350 foreign and domestic wines, including island wines from Heineman Winery and Put-in-Bay Winery, and enjoy a relaxing afternoon of good food, and excellent wine. Sample tickets are $1 and most samples are in the $1-$4 range. Purchase a full bottle to take home. 11 a.m. to 6 p.m.
Hershey Pennsylvania - October - (dates TBD)
The AACA Hershey Fall Meet consists of over 9,000 flea market spaces, over 1,000 car corral spaces, and approximately 1,500 show cars.
Each year the show attracts visitors from all over the United States and many countries throughout the world. Some of the most unusual cars and parts can be found at the Hershey Fall Meet. If you love antique cars, Hershey, Pennsylvania is the place to be.
Ludlow Vermont - October - (dates TBD)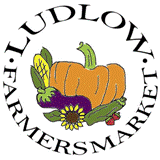 Welcome to the
Ludlow Farmers Market, Inc.,
located in beautiful Ludlow, Vermont.
Come on down and do some alternative grocery shopping of fresh local products, get some ready made dinner items for the night, buy yourself a charming little gift, or just have a snack, even a bottle of wine... there is something for everyone!
Kitty Hawk North Carolina - October - (dates TBD)
Northern Michigan Michigan - October - (dates TBD)

Includes Art in the Park, a pet parade, games for kids, food vendors, beer and brats, little league and men's softball tournaments. Possibly the best piece of Americana anywhere! The Nation's Largest Flag Day Parade runs along Elm Street 3 pm on Sunday.
For more info call Gail Freehling: (269)756-9102
www.threeoaksflagday.com
Thank you to the Pokagon Fund for their generous support!

2012 Harvest Days - October 5-8th
The Belgrade Lakes Maine - October - (dates TBD)

Early October is one of the best times to visit the Belgrade Lakes region and take part in our annual Oktoberfest festivities. With the crisp, cool air and the beginning of fall foliage, Belgrade Lakes shows off its magnificent colors around the lakes. Oktoberfest offers many activities to enjoy the weekend with hay rides, arts and crafts for the kids and many of the local eateries and restaurants featuring fall specialties. Live music is also provided in the village. Come join us for a classic Maine event.
Breckenridge Colorado - October - (dates TBD)
Breckenridge Craft Spirits: 3rd Annual Still on the Hill Festival - October 5 to 7, 2012, the Breckenridge Craft Spirits: 3rd Annual Still on the Hill Festival features small-batch distillers, artisan spirit seminars, fine local cuisine and, of course, plenty of sampling (bottoms up!).
The activities offered are historic saloon tours which highlight the historic brewing, distilling and saloon features of Breckenridge's mining heritage. Yes, this town was founded by drinkers! This tour is hosted by the Breckenridge Heritage Alliance and departs from the historic Gold Pan Saloon, located at 103 N. Main St.
Where there is alcohol, you know there has to be poker! The 4th Annual Poker Run features the saloons, restaurants and taverns of Breckenridge. Contestants, sober and otherwise, will depart on self-guided tours of Breck's bar scene and draw a playing card at each stop of the tour. Whoever presents the best five-card hand on the following day at the Poker Showdown could win prizes!
If you're a serious drinker, or just enjoy being around people who drink, the Breckenridge Distillery Open House showcases the local distillers and serves as home to the Poker Run Showdown (which we mentioned in the sentence above). Prizes will be awarded for top poker hands and cocktails awarded to all (so even if you lose, you win, right?) at the Breckenridge Distillery production facility, located at 1925 Airport Rd.
The Still on the Hill Grand Tasting features samples and specialty cocktails from craft distillers. Taste and talk with distillers at an informal, walk-around event located at the Breckenridge Riverwalk Center, located at 150 W. Adams Ave.
Finally, for history buffs, the Breckenridge Historic Walking Tour uncovers the treasures of the Historic District. This tour departs from the Breckenridge Welcome Center, located at 203 S. Main St. Throughout the day, hangover brunches feature craft-spirit cocktails and brunch menus.
Stratton Vermont - October - (dates TBD)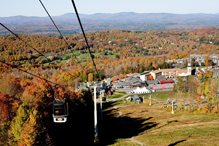 Saturday October 6 Here's a fall festival with something for everyone from brewfest, chili cook-off and live music on two stages to traditional autumnal fun and games. Don't miss the art class at the summit.
Sunday October 7 Challenge yourself with a two mile run. Uphill. Reward yourself with bragging rights, brunch and a beer or two. Register in advance at active.com or here on race day.
- October - (dates TBD)
The Knights of Columbus at Saint Mark Catholic Church will host a dinner and show to benefit children with special needs on Saturday, October 6th at 6:30 pm. Tickets are $25 and admission includes dinner, beer, wine, and soft drinks. Thirty percent of all proceeds will be donated directly to charity. Singer Michael Angel and Comedian Tommy Moore will provide entertainment throughout the evening, which will include dancing, a silent auction, and prizes. Michael Angel will perform a show entitled "A Song for Everyone." Michael hails from Pittsburgh, PA, the original home of Doo-Wop. His repertoire includes the melodies of Sinatra, Bennett, Como, and Elvis Presley, in addition to favorite Doo-Wop selections.
Michael performed throughout Pittsburgh until he moved to Wilmington three years ago. He and his wife are grandparents to 14 grandchildren. Michael notes, "I have been blessed with healthy grandchildren and am happy to support the Knights of Columbus in this most worthy fundraising effort."
Comedian Tommy Moore, "The Professor of Fun" has appeared on television and radio over 100 times and has headlined over 350 times at Caesars® Resort Hotels nationwide as well as Bally's® Resort & Casino, Golden Nugget® Hotels & Casinos, Harrah's®, Showboat®, Tropicana® Casino and Resort, and Trump TMEntertainment Resorts. He has opened for Bobby Rydell, Chubby Checker, Dionne Warwick, The Platters, The Dovels, Loretta Lynn, Robert Goulet, and many other stars. Tommy's act includes jokes, stories, props, improvisation, audience participation, and "magic tricks that almost work," says Tommy. Originally from Philadelphia, he is a new Wilmington resident but a veteran to Knights of Columbus benefit events. He says, "The reward I have is seeing people laugh at good, clean, family comedy while raising money for a great cause."
Camping, Hotel and Other Accommodations: Click on the link for a list of Surf City, NC accommodations.
Salem Massachusetts - October - (dates TBD)
Nobody celebrates Halloween quite like Salem, Massachusetts. Whether you are seeking the changing leaves and cooler weather New England Autumn brings, or the ghosts and goblins that Halloween is known for, you will find it all in Salem this October. From the Spirits of the Gables at the House of the Seven Gables to Eerie Events at the Peabody Essex Museum and the fabulous annual Costume Ball at the Hawthorne Hotel, October will be a shock full of events to please everyone.
Deep Creek Lake and Wisp Resort Area Maryland - October - (dates TBD)
Autumn Glory Festival includes parades, music, craft shows, kick-off reception, musical competitions, farmers market, scenic driving tour and more.
The annual Autumn Glory Festival is a 5 day celebration of autumn and of the beauty of Garrett County. From Wednesday through Sunday, the area offers a wide variety of things to do indoors or outdoors. The Festival includes two large parades including the Grand Feature Parade. Concerts, band competitions, art exhibits, antique shows and much more! The Autumn Glory Festival is listed as one the top fall festivals in the world and Oakland, MD as one of America's Best Towns for Fall Colors. There are Driving Tours, an Autumn Glory Dinner, Royalty Maryland State Fiddle, Banjo and Mandolin Championships Festival, and a Photo Contest just to name a few events that take place during these wonderful 5 days.
Ruidoso New Mexico - October
Lincoln County Cowboy Symposium located in the Greater Ruidoso Area, Ruidoso Downs. This has to be one of the best "Cowboy" experiences. This cultural event celebrates the Cowboy and the west from noted history to old west storytellers This event includes cook-offs, western art, poetry, music, dance, and competitions. Also, fun activities and educational lessons for kids.
Sedona Arizona - October - (dates TBD)
Sedona has been named the most beautiful place in the America by USA Weekend Magazine-so it makes the perfect venue for four fabulous days of jazz in the beautiful red rocks of Sedona. The festival showcases internationally known, Grammy Award winning artists. Each day features different artists in various venues. You can experience jazz in its most intimate setting, where you will personally meet the artist. You can attend a concert in a small theater where no seat is farther than ten rows from the stage. Or, you can join thousands of jazz fans as they picnic on lush, park-like grounds.
Avalon New Jersey - October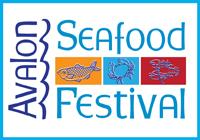 The Avalon Chamber's Annual Seafood Festival. Featuring fresh seafood vendors, chowder contest, live music, kid activities, and more.
Live music and chowder on the New Jersey Shore - does it get any better? :)
Plantersville Texas - October - (dates TBD)
The Texas Renaissance Festival is one of the nation's largest and most acclaimed renaissance themed parks. The sights, sounds, tastes and beauty of the 16th century come alive every Saturday and Sunday for eight spectacular weeks, from 9:00 AM to dusk. Festival goers will be thrilled with a new and exciting renaissance period theme each weekend of the 2011 festival season. An incredible fireworks display will mark the end of your festival experience.
Ellicottville New York - October
The Ellicottville Fall Festival is southwestern New York's oldest and largest Festival and takes place when the foliage of the surrounding hills is ablaze with vibrant color.
It's the oldest and largest Festival when the foliage of the surrounding hills is ablaze with color. Tens of thousands of festival goers make for a lively weekend of unique foods, an arts and Crafts Show, carnival rides, live entertainment and much more.
If you have ever driven to Ellicottville during this wonderful event than you are familiar with the amount of traffic that accumulates. Listed below are some alternate routes from Buffalo that may help to avoid some of the congestion on the major routes entering the Village.
Tens of thousands of visitors each year make for an amazing weekend of food and fun for the entire family! Featuring live entertainment, carnival rides, delicious foods, chairlift rides at Holiday Valley, a bike race, an arts & crafts show with over 200 art vendors, and much more!
Choose for the dozens of vacation rentals on Find Rentals to reserve your next Ellicottville Accommodation.
Nags Head North Carolina - October

Enjoy the free, non-ticketed, day-long festival showcasing national, regional and local jazz musicians on two stages. Gates open at 10:00 a.m. with live music starting at 11:00 a.m. This premier jazz event is designed to provide a unique entertainment opportunity for residents and visitors on the Outer Banks of North Carolina, and to encourage people to stay in the area and support local businesses. Businesses throughout Duck participate by offering jazz events in conjunction with the festival. The festival will take place rain or shine. Attendees are invited to bring food, coolers, chairs, blankets and pets
- October - (dates TBD)
Fall Festival - Taste of Drummond Lily's Seafood, Grill Brewery Micro-Brews, live music, kids games, artisan fair, 5K walk/run, pub-crawl, and flea market - dont miss experiencing the local culture with the changing of the seasons. Drummond Island is an outdoor playground in Michigan!
Indian Rocks Beach Florida - October - (dates TBD)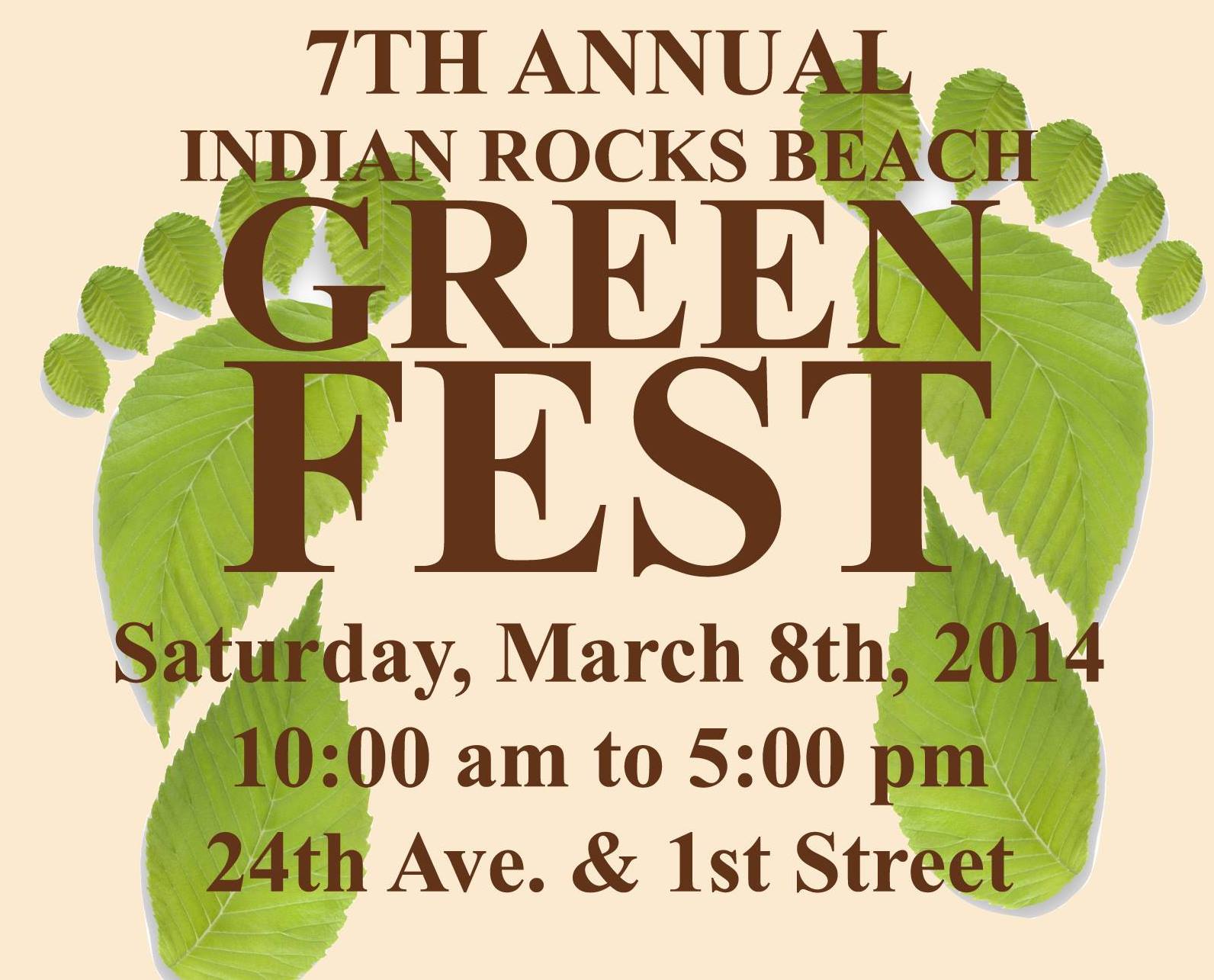 With a focus on local, eco-friendly products and services, festival-goers enjoy a range of activities including shopping for local, organic and environmentally friendly products at the green marketplace. Live music by Toni Wylie and the Islands sets the mood while Greenfest guests enjoy food from local restaurants, draft beer and wine. There is plenty for kids of all ages to do including a bounce house, a playground, arts and crafts, and dancing. Take the opportunity to chat with some local nonprofit groups that are on-hand such as the Sea Bird Sanctuary, Surfrider Foundation, and the Pinellas County Extension. They love sharing information on their community involvement and are always welcoming to those interested in getting involved.
Gulf Shores Alabama - October - (dates TBD)

Lets Serve It Up!! Watch as High school girls compete in the Shrimp Festival Volleyball Invitational. Teams from Louisiana, Florida and Alabama compete for the Gold, Silver and Bronze championships.
Ticket price: Adult: $10.00 Tournament pass or $4.00 Per Session; Children: $5.00 Tournament Pass or $2.00 Per Session
Camping, Hotel and Other Accommodations: Click on the link for a list of Gulf Shores, Alabama accommodations.
Avalon New Jersey - October - (dates TBD)
Coupled with Avalon's reputation for fashion, elegance and refined taste; you won't want to miss the taste of another kind—the unforgettable delicacies from the sea at the Avalon's Annual Seafood Festival. Featuring fresh seafood vendors, a chowder contest, live music, and art vendors; you may also peruse exhibits and original and local artwork by painters, photographers, and plain-air artists.
blank China - October - (dates TBD)
At Jackie Robinson Stadium
Put-In-Bay Ohio - October - (dates TBD)

This Put-in-Bay family tradition celebrates Oktoberfest with lots of food and live entertainment by the Maxx Band. Great family fun Saturday from 11 am to 7 pm and Sunday from noon to 5 pm. Enjoy a wide variety of German foods including spatzel, cabbage rolls, brats, sauerbraten, Wiener schnitzel and all your favorite German sweets!
La Jolla California - October - (dates TBD)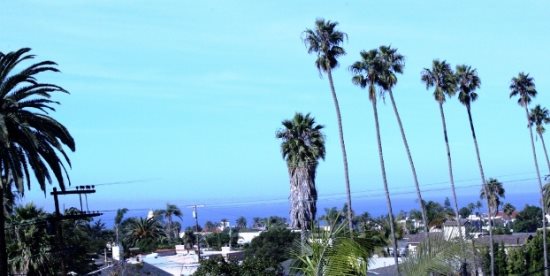 Featuring the works of over 150 established artists from San Diego, Los Angeles, Orange County, Baja and beyond, the LJAWF features something for everyone including a silent auction, roving entertainment, a gourmet marketplace, a family art center and a wine and beer garden which will include premier wineries from around the world in addition to San Diego's top breweries.
Cape May New Jersey - October - (dates TBD)
Victorian Week is the best time of year to visit Victorian Cape May and celebrate the unique heritage of America's first seashore resort. Experience 10 days of exciting and entertaining activities: historic house tours, evening ghost tours, vintage dancing, lectures and mystery dinners, brass band concerts, and much, much more.
Sun Valley Idaho - October - (dates TBD)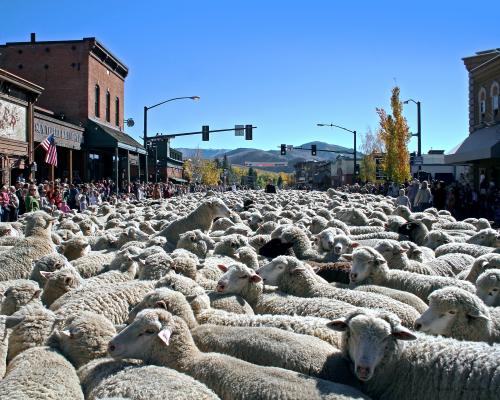 Unique three-day festival honoring the history, heritage and cultures of sheepherding in Idaho and the west. Includes a full-day Sheep Folklife Fair, a Fiber Festival, dancers, musicians, folk and traditional art, storytelling and culinary events featuring chefs, restaurants and American Lamb. The event also includes workshops on fiber, cooking with lamb, photography, history, culture and a variety of other events. There is a two-day National Qualifying Sheepdog Trial in conjunction with the Festival. There are exhibits, storytelling, hikes and the Big Sheep Parade with 1,500 sheep strutting lively down Main Street, Ketchum, Idaho.
.
Saugatuck Michigan - October - (dates TBD)

6:30 pm $35/Adults $10/Children Tickets on sale this fall
Submissions will be accepted starting May 1 through August 31 for the SCA's new juried film competition this fall.
The first annual Saugatuck Shorts event will be held on October 12 and will feature short films (five minutes or less) that have a tie to Michigan.
Three prizes will be awarded at the screening: $500 for the high school & under student category, $1,000 for the adult category, and $1,000 for "audience favorite".
A jury of professionals will select the 10 best films to be screened at the event. These filmmakers will be given two tickets to the Shorts event plus the opportunity to introduce their film to the audience.
The event will be open to the public, with tickets available in the fall: $35/adults and $10/students. Proceeds from the evening will support future free and low-cost programming at the SCA.
Colorado United States - October - (dates TBD)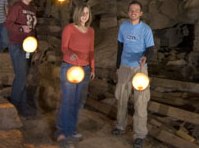 Ready for a rugged cave journey? Join us to relive the thrilling experience of early explorers! On our Lantern Tour, you'll travel deep into the Manitou Grand Caverns, exploring passageways and formations lit only by the hand-held lanterns you carry! You'll learn about the eerie history and folklore of Cave of the Winds as you travel through the dimly-lit Grand Concert Hall and Spider's Den caverns. A Lantern Tour is the perfect way to step back in time – and step into adventure!
Find out our list of accommodations for
Colorado" href="http://www.findrentals.com/colorado-vacation-rentals.html">Manitou Springs, Colorado.
Truckee California - October

Spirits of days gone by will be summoned to haunt the streets of historic Truckee, CA during the adults-only Historical Haunted Tour.

Truckee is a beautiful mountain town with vacation rentals, shops, and fine dining of a top travel destination, but back in the days it wasn't always this way.

The much loved annual walking tour attracts over 300 attendees, more than sixty volunteers and features tales of yore with a memorable and entertaining twist at Truckee's historic gems and watering holes. The spooky walking tour begins with a glass of wine, interesting characters and a prize packed raffle at Moody's.

Historians and researchers from the Truckee Donner Historical Society spearhead the tales about Truckee's Wild West railroad roots. At each stop, attendees' imagination and senses will be tapped by original performances, visits from the infamous Truckee Regulators and songs by the Barbershop Quartet. It is rumored a libation or two will also be featured when least expected.

There will be never before told stories about the scars left by raging fires and the tragic mishaps on the rails in Truckee. The tour will dive into the lingering haunts left by Wells, Fargo & Co.'s Haunted Express Train Car #5. Attendees will experience the most gory, frightening and amusing tour this October. In addition to attending the Historical Haunted Tour, visitors should enjoy a weekend full of hiking, fishing and dining– all accessible from the Tour's lodging partners.
Gulf Shores Alabama - October
Grilled, broiled, steamed, or fried shrimp ... you can find it all at the National Shrimp Festival along with complete shrimp dishes, as well as, other delicious seafood dishes. Attracting hundreds of thousands of people each year with hundreds of fine arts and crafts, music and entertainment on two stages, a sand sculpture contest, an activity village for kids, and also 5 and 10k run. The island restaurants never disappoint and the competition is fierce. This is a festival for all the senses - food, music, art, cars ... all in one of the most beautiful places in the world - Gulf Shores, Alambama Gulf Coast
Daytona Beach Florida - October
Daytona Beach Biketoberfest - Watch the pros compete at the Daytona Raceway and then enjoy live music, the strip, and all the amazing people and motorcycles parked and riding around Daytona Beach.
California United States - October - (dates TBD)
Stunning vistas of seaside farm country with rolling fields of orange is the backdrop for this extraordinary Autumn event. It's the perfect time of year to celebrate the bountiful fall harvest. Every year, a quarter-million visitors make the trek to the "Pumpkin Capital of the World" for this world-famous event. Among the many attractions are Massive Volkswagen-sized pumpkins, the amazing "Picasso of pumpkin carvers," the tastiest pumpkin pie on the planet, three stages of blockbuster entertainment, everyone's favorite home-spun parade, enchanting events and contests for the whole family, the never-ending search for the Great Pumpkin, and a bumper crop of 3,000+ tons of the beloved orange orb at the many rustic pumpkin patches around town.
Clearwater Beach Florida - October - (dates TBD)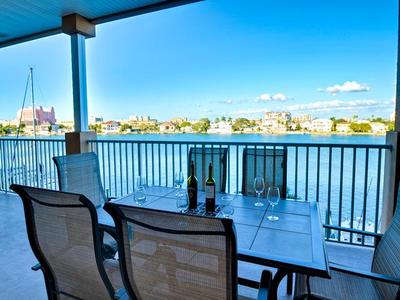 For over 30 years this once parking lot party of the senses has turned into an international festival for music lovers. This is truly EVENT TRAVEL - the Gulf of Mexicos finest beaches and some of the best music ever heard - Clearwater Jazz Holiday! Legends have played here and so the dolphin swims ... cool ocean breeze with music riding it like a wave.
*** ask about the after party...
Nags Head North Carolina - October - (dates TBD)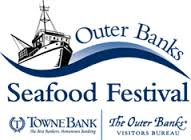 Collectively, Currituck, Dare, Hyde and Tyrrell Counties – the Outer Banks – have a rich history of 2nd, 3rd, even 8th generation families who crab, shrimp, oyster, clam and fish as a demanding and specialized trade.
While settled in the 1600s, it took post-Civil War era technological developments and more efficient transportation and distribution systems to get the Outer Banks seafood product to market. Prior to the industrial revolution, our people mostly clammed, oystered and crabbed for sustenance. But by the 19th century, commercial fishing had become an important contributor to the economy of Wanchese and Hatteras Island.
Today many of our local fishermen have fathers, grandfathers and great grandfathers who earned their living farming the ocean, oftentimes under adverse conditions. Several fish alone or in small groups. Some fleets run out of Wanchese. In addition, fleets of charter boats run out of marinas on Ocracoke Island, in Hatteras, Oregon Inlet, Pirate's Cove, and several other locations all bringing fishing enthusiast out for the thrill of fishing in the clean waters that surround the Outer Banks.
Now in the 21st century, many of our Outer Banks commercial fishing families are in danger of disappearing.
The U.S. fishing industry is being hit hard by such factors as increased and ever-changing regulations, rising fuel costs and importation of foreign seafood. According to the NC Division of Marine Fisheries, the influx of cheap imported fish and shellfish has driven down prices to those earned in the 1960s. As a result, many fishermen are being forced to find other professions, and the long, hard hours in exchange for low pay are deterring future generations from carrying on the family business.
The Outer Banks Seafood Festival is a 2012 extension of so many other events that have been held to honor our fishing heritage. For years, the Outer Banks held 'The Wanchese Seafood Festival' which was a celebration of the industry and the village that was built on bringing in fresh seafood to market. In Hatteras each September, there's 'Day at the Docks. on the waterfront in Hatteras village. The event celebrates the working traditions of the waterfront with seafood cooking demonstrations, fishing boat and gear displays, fishing industry skills contests and competitions, local seafood cooking competitions, music, author readings, a chowder cook-off contest, activities for children and concludes with a Blessing of the Fleet. (For more info on this year's event go to www.dayatthedocks.org.)
The Outer Banks Seafood Festival is the result of a renewed desire to bring that history and heritage back to life for visitors and locals alike.
The idea for a seafood festival has been percolating for the last few years with several organization, but it wasn't till last fall when all four organizations, The Outer Banks Chamber, The Outer Banks Visitors Bureau, Outer Banks Catch and The Outer Banks Restaurant Association sat down and really forged a partnership of their resources, talents and time that allowed the event to take shape. Now an advisory group some 20 strong meet regularly to bring this inaugural event to life. The response has been overwhelming. People with various areas of expertise and event experience have all generously offered to help. The Town of Nags Head has provided their help with the site and navigating all the requirements that must be met to have a major outdoor event.
Sun Valley Idaho - October - (dates TBD)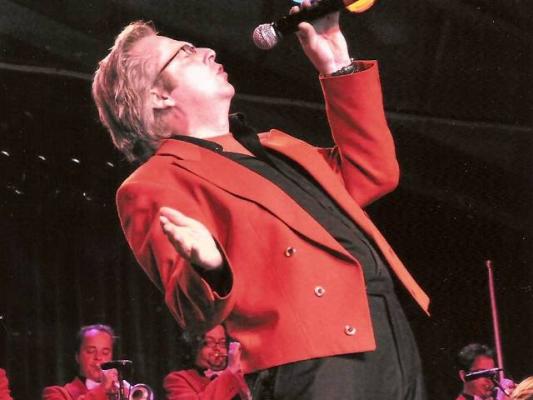 The event will host over 40 musical groups and over 200 talented musicians from around the nation, Canada, and Europe. There are several sites for dancing and free dance classes too! Complementary shuttle buses operate frequently between the venues, and food and beverages will be available at most locations.
Sun Valley Idaho - October - (dates TBD)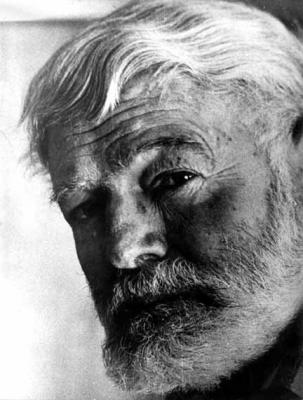 The Symposium consists of lectures and discussions by esteemed scholars and speakers, film screenings, a tour of local Hemingway "haunts," and museum and photo displays. All of the Symposium events are free and open to the public.
Sponsored by Boise State University and the Community Library.
Phoenix Arizona - October - (dates TBD)
Rainbows Festival and Street Fair, Heritage Square Park Festival Hours 10:00am – 6:00pm FREE ADMISSION Each year, Arizona celebrates the diversity of LGBTQ (lesbian, gay, bisexual, transgender, and queer (and/or questioning) individuals/identities) community through Rainbows Festival and Street Fair in the historic Heritage Square Park in Downtown Phoenix. It's a two-day free event, open to the public where everyone will enjoy fun filled entertainment with 150 exhibitors and sponsors.
Ruidoso New Mexico - October - (dates TBD)
The original German Oktoberfest celebration was started in 1810, when King Ludwig I of Bavaria decided to celebrate his marriage with Princess Theresa of Saxony-Hildburghausen in royal style. Originally it was meant to be just a simple horse race event but the Bavarian character quickly took over and it became a happy gathering of cheerful beer drinkers. The celebration was such a success that Ludwig issued a royal decree making October festival time in Munich, Germany. The festival was dedicated to the fall harvest and to the Region's most famous product, beer. Tradesman and merchants came throughout Germany to join in the merry-making. They examined the crops, sang songs, danced and sampled the first beer of the season.
Daytona Beach Florida - October - (dates TBD)
Bike Week has transformed into a 10-day festival that expands throughout Daytona Beach. There are hundreds of events for motorcycle enthusiasts to enjoy. Bike Week now welcomes hundreds of thousands of visitors annually and is enjoyed by locals and motorcycle enthusiasts world wide.