Events in August
Keystone Colorado - August - (dates TBD)

One of the longest beer festivals in Colorado. From Grammy Winning Artists to upcoming talents, the combination creates an event not to be missed. Come see why Colorado is one the most majectic states and sample over 100 beers from dozens of breweries.
Virgin Islands - August - (dates TBD)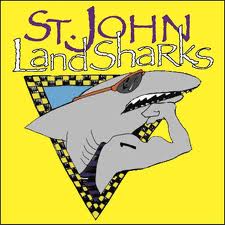 Held in August, this triathlon consists of a half-mile swim, 14-mile bike ride and a four-mile run. The event begins in Maho Bay, then circles St. John and ends at the Annaberg Ruins. Award divisions for the triathlon are top five male, top five female, top three relays, and the Inter-Island Award. Each team must consist of at least one female, and all three of its members must be individually entered in the triathlon. The top three combined times are declared winners, and each of these teams has its island's name mounted on a trophy, which will be displayed the sponsor's establishment.
Manchester by the Sea Massachusetts - August - (dates TBD)
An annual event coordinated with the Cape Ann chamber of commerce. Celebrating everything local and good in Manchester by the Sea - Art, Music, and Food in downtown Manchester-by-the-Sea! This all day extravaganza taps into the area's wealth of musical & artistic talents, The family-friendly Festival will feature Live music on two stages throughout the day, culminating in an evening waterfront concert in Masconons Park. Local restaurants will showcase some of their most tempting creations, while visitors will be able to peruse the art and handcrafted items created by some of the area's finest artists and craftsmen.
Breckenridge Colorado - August - (dates TBD)
Motorcycling has long been part of Breckenridge, Colorado, starting from the earliest years when riders explored back mountain roads. Today, many of those roads remain unpaved. To find out where to ride and rent motorcycles, keep reading!
If you're looking for adventure while you're visiting Colorado, make sure you take a ride an a modern, fuel injected Honda All Terrain Vehicle (ATV). These motorcycles are designed to climb anything, and take you anywhere. South Park ATV Tours and Rental is located in Fairplay, Colorado, about 20 miles from Breckenridge.
Every ride includes a modern ATV, available in several colors. South Park ATV also provides helmets, and goggles. When you travel to the mountains of Colorado make sure you bring extra clothes, in case in gets cooler. It is highly recommended to bring your camera, as the South Park area has plenty of photography of mountains, wild life, and beautiful forests.
Any level of rider is welcome, even if you've never ridden an ATV, their fully trained and friendly staff will teach you everything there's is to know about these extremely fun vehicles. Riders 15 and up can control their own ATV, some rides can accommodate double riders.
Children and adults of all ages and abilities are welcome. If you have plenty of experience or own your own ATVs, you will have a great time as well. Rides from mild to wild will be custom tailored to the particular group.
All rides are small and private, so you have time to soak in the beautiful mountain scenery.
Nappanee Indiana - August - (dates TBD)
Amish Acres Arts & Crafts Festival in Nappanee, Indiana is located on an historic 80 acre farm, and the only Amish farm listed in the National Register of Historic Places. 380 artists and crafters from 33 states ply their trade and sell their wares, surrounding the farm's bucolic pond.
What began as a clothes-line art festival, has emerged as a highly respected, family oriented event complete with three stages of entertainment, strolling musicians, paddle boat rides, guided tours, festive foods, watercolor painters, metal sculptors, potters, weavers and jewelers. 70,000 who attend the four day festival each year.
Gadsden Alabama - August - (dates TBD)
Folks come from all across the country car, truck, motor home or plane to view this spectacular event. The original intent of the sale was to prove the back roads have something to offer, and that the interstate system was not the only mode for travel. Whether it be majestic hills, beautiful scenery, river boats, railroads, toe tapping music, arts, crafts, horses, fishing, hiking, bits of Civil War or Indian history, there are many opportunities to enjoy the beauty and culture of the land along the 450 miles from Kentucky to Alabama known as Route 127.
Detroit Lakes, City Of Minnesota - August - (dates TBD)
This is the biggest country music and camping festival in the nation. Three days of concerts featuring the top artists in country music, and four nights of camping in the heart of Minnesota's beautiful Lakes Region.
Bethlehem Pennsylvania - August - (dates TBD)
This event has blossomed into a 10-day musical spectacular that attracts more than one million people from around the country. The festival, which showcases nearly every musical style imaginable, features more than 300 performers around the globe on 13 stages. The event has mouth-watering foods, plenty of children's fun and activities, plus a spectacular closing-night fireworks display.
Newport Rhode Island - August - (dates TBD)
This is America's big one. Since 1954, Newport has drawn the hottest stars in jazz, rhythm and blues, country, and rock together for a multi-day jam session. Performers play in a huge park that boasts two stages, while the audience listens from reserved seating or on the lawn.
Newbury New Hampshire - August - (dates TBD)
The League of NH Craftsmen's Fair is one of the finest, most prestigious craft events in the country today, not to mention the oldest. This annual nine-day event features both traditional and contemporary fine craft work by state-juried members of the League of New Hampshire Craftsmen.
Port Aransas Texas - August - (dates TBD)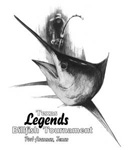 Bring your fishing gear and come join the next annual Port Aranas Texas Billfish Tournament!
South Haven Michigan - August - (dates TBD)

Every year from Thursday through Sunday, you and your family can enjoy lots and lots of blueberries: blueberry pancake breakfasts, a parade, a fish boil dinner, an art & craft show, the pageant, a 5k run, blueberry bake off competition, and free concerts to enjoy!
Sturgis South Dakota - August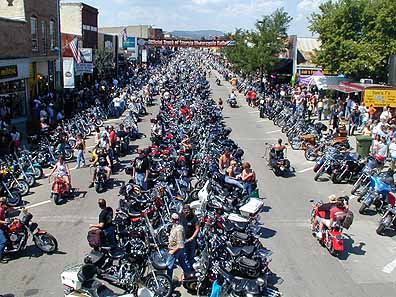 South Dakota hosts the biggest motorcycle rally in the United States. Your first trip to Sturgis will make your head spin, eyes throb, and ears roar. You'll enjoy every minute of it and once you have attended, you will understand what is impossible to put into words.
Every year since 1938 (except during WWII due to gas shortages) Sturgis, South Dakota has been the host of the Sturgis Motorcyle Rally.
Originally, the main focus of the Sturgis rally the motorcycle races and stunts but it has expanded to include Motocross races, Hillclimb contests, and more. Each year is an epic journey, the Black Hills are mesmerizing and the roads offer one of kind riding. It becomes very clear and easy to recall the mantra - ITS THE JOURNEY NOT JUST THE DESTINATION !
If you plan on taking the epic journey and head to the Black Hills of South Dakota, be sure to get your travel accommodations with the help of Find Rentals! With over 100 vacation rental cabins and vacation homes in the Black Hills, FindRentals has a place for you to stay in the Black Hills area.
Asheville North Carolina - August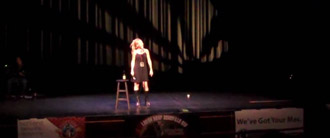 Laugh Your Asheville Off Comedy Festival returns to downtown Asheville as one of the largest stand-up comedy events in the southeast. This annual event presents some of the top stand-ups. Comedy's next crop of rising talent. Hundreds of comedians submit clips to seize the opportunity to be a part of this festival. More than 50 comedians will be selected making this event one of the largest and most entertaining comedy events in the world. Discover the next top talent in comedy, Laugh Your Asheville Off Comedy Festival!
Memphis Tennessee - August - (dates TBD)
Elvis fans of all ages from around the world gather in Memphis, Tennessee for Elvis Week -- a commemoration of the music, magic and memories associated with the legacy of Elvis Presley. Long-time fans and those who are new to it enjoy a full week of music, dance, sports, social and charitable events. Most fans say it feels like a huge family reunion they all look forward to each year- everyone is welcome, everyone belongs, and everyone has a great time.
Hamburg New York - August - (dates TBD)
America's Fair, began in 1819 as a one-day event in the city of Buffalo, New York. It was moved to the current Hamburg location in 1868 where it has grown into the largest independent county fair in North America.
The 11-day event takes place on 265-acres packed full of entertainment for the whole family, featuring agriculture, food, rides, shows and much more!
Tucson Arizona - August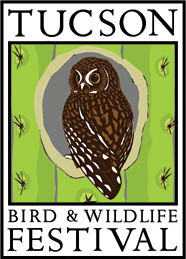 Annual Tucson Bird and Wildlife Festival – exciting monsoon birding, field trips & workshops with renowned leaders; socials and dinner programs featuring keynote speakers, Nature Expo, kids' activities, and the ultimate in Birding experiences. Whether your a birding enthusiast, nature lover, or looking for a new experience - come to Tucson Southeast Arizona Birding Festival.
Des Moines Iowa - August - (dates TBD)
The internationally-acclaimed Iowa State Fair, "America's Favorite Fair", is the single largest event in the state of Iowa and one of the oldest and largest agricultural and industrial expositions in the country. Annually attracting over one million people from all over the world, it is a "celebration of excellence". It's the real heartbeat of the Midwest, unequaled and unduplicated.
Chaska Minnesota - August - (dates TBD)
The PGA Championship, which features the strongest field in major championship golf, enjoys a rich heritage dating back to 1916. The season's final major also features a role of past Champions that reads like a saga of golf's legends: Walter Hagen, Gene Sarazen, Sam Snead, Ben Hogan, Gary Player and Jack Nicklaus, among others.
Southern Shores North Carolina - August - (dates TBD)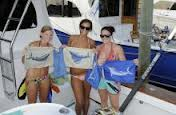 The ladies are given a chance to show their fishing skills in this tournament held at the Pirate Cove Marina.
Ellicottville New York - August
Sample the quality and variety of food in the Village of Ellicottville. The event takes place throughout the village of Ellicottville on both Saturday and Sunday.
Sea Ranch California - August
The Art in the Redwoods Festival is held in Gualala, California, north of the Sea Ranch at the Gualala Arts Center. The Gualala Arts Center is an amazing venue servicing the Northern Sonoma & Southern Mendocino Counties. However, on this weekend thousands will make their way to the center for a truly artistic annual event that begun in 1961, and growing and evolving ever since. The weekend event features art from all over the world in a space that is near and dear. Nature, entertainment, and nature...lined with artists booths. The exhibition of fine art is featured throughout the building, which includes everything from oil paintings to watercolors, drawings to photographs, and sculptures to woodworking. This is one of the largest north coast art show in California and whats even more amazing is that most of the art is for sale. Artists are invited to display and sell their works and to compete for awards, which include cash prizes and ribbons. The opening days are for those who purchase tickets for the diner and/or the champagne preview. The preview days allow you to do just that, preview and purchase art prior to the general public festival. The Top Hat opening dinner allows diners a preview of the Fine Art Exhibit and diners will have the first opportunity to purchase art before it is judged. The Champagne Preview allows the outdoor artist booths to be previewed and The Fine Art Exhibit as well. Award presentations and judges reviews will take place in the outdoor amphitheater. The Festival is then open to the public on Saturday and Sunday for the indoor fine art exhibition and the outdoor activities. The outdoor activities include live music and dance performances on the auditorium stage, you will also have strolling musicians throughout the festival weekend. The festival area will be filled with booths offering some of the best artwork and crafts you'll ever see at a festival. This festival has a tremendous selection of food, the Gualala Arts Culinary Group offers grill foods, brick oven pizza, salads, and soups. At the festival you can also enjoy a glass of wine or pint of beer. Finally, remember to save room for dessert with plenty of options such as ice cream, pie, cookies, and cake. I can't think of a better mix of location, nature, art, food, and wine.
Orwell New York - August - (dates TBD)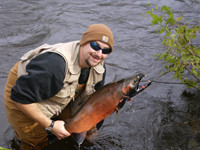 Fishing at the DSR offers guests an unforgettable, private water experience. Whether wading or fishing from a driftboat, anglers in every season find fishing high quality, low pressure, and easily accessible. With helpful river keepers available year round, the Salmon River is one of the most desirable fishing destinations in the Northeast. Located at the first 2.5 miles of the Salmon River, the DSR is where steelhead, King and Coho salmon, and hearty brown trout first enter the estuary on their annual spawning trip upriver. Fresh from the estuary, the fish in the SR are unpressured and ready for all the action you can give them. Twelve designated fishing holes, give you the best chance to meet up with all the fight you can handle.
Montana United States - August - (dates TBD)
Perhaps a surprise to many first-time visitors, Yellowstone Park is heavily forested. The most common trees in the park are lodge pole pine, fir, spruce, and aspen. A few years ago, major forest fires burned thousands of acres of forest in Yellowstone. Today, recovery is well underway with millions of young trees covering the mountains and valleys.
Duluth Minnesota - August - (dates TBD)
Welcome! Art in Bayfront Park Art Fair is a free, two-day fine art festival showcasing over 180 gallery quality artists and entertainers from all across the United States. We are handi-cap accessible.
Admission is free to the public.

Want to enjoy art, take in an art class, feel the vide of some musical entertainment? Hop on a bus from one of our destinations and make your way here.
PARKING: The City of Duluth owns Bayfront Park Parking Lot. Please contact them for parking fees as Art in Bayfront Park has no control over this lot. Why not walk from Canal Park - take the Lakewalk. Or Catch the Port Town Trolley for only 50 cents to Bayfront Park exit at the Aquarium Trolley stop.
TROLLEY: PORT TOWN TROLLEY: Pick up at Canal park (by the Maritime Museum or Irvin Ore Boat) or from Superior Street at the Holiday Inn, Radisson, Depot, or Fitger's Inn).

So make a day of supporting gallery art at the forth annual Art In Bayfront Park Art Festival. Groups and individuals are welcome to stroll the art booths, have a picnic lunch on the grass overlooking the beautiful Lake Superior, take in an art class, participate in our VIP or Fabulously Classy Party events or just socialize.

PETS:
It is advised to keep pets at home as the heat on the sidewalk in the park gets extremely hot. Pets are not allowed inside artist tents and owners are responsible for any damage that their pets may cause. If your dog goes into the water, please do not bring him back into Art in Bayfront Park Art Fair until they are completely dry. Pets are welcome if you are a responsible owner and clean up after your pet! Pets must be leashed at all times and have the proper vet paperwork with up-to-date rabies shots with you at all times.
You can find a place for lodging from our list of accommodations for Duluth, Minnesota.
Ludlow Vermont - August - (dates TBD)
This event is a great excuse to visit the Okemo Valley of Vermont. Every year the festival comes up with new activities and foods related to zucchini. Try zuke fries, zucchini cookies, breads, cakes and more. There will also be zucchini carving and the popular zukapult. Don't miss Vermont's largest zucchini! The Zucchini Craft Show will highlight the work of fine Vermont artisans. Among the crafts represented are birds carved from wood, hand-knit sweaters, beaded jewelry, hand-woven baskets, pottery, quilts, and handmade soaps.
Camping, Hotel and Other Accommodations: Click on the link for a list of Ludlow, Vermont accommodations.
Traverse City Michigan - August - (dates TBD)

The main events, staged on the shores of beautiful Grand Traverse Bay in Traverse City, Michigan, include a recreational, all-ages, all-skill levels, 3.5
Mile Course Race located close offshore for spectators and on-lookers to view. The TC Waterman also boasts the longest true "open water" distance race- The 11
Mile "Down-Winder" which is open to the public and elite racers alike. New for 2013 is the 100M "Dash-For-Cash" Sprints. Walk through the over 50 booths representing local and national SUP
organizations and companies and take advantage of local surf and paddle board shops, which will be providing free clinics, seminars, and demonstrations during
the day's events.
Northern Michigan Michigan - August - (dates TBD)
The "Umbrellas of Harbert" event features a display of original, hand-painted 9 ft. market umbrellas designed by various artists displayed along Red Arrow Hwy. throughout the summer. Every third Saturday in August, the umbrellas are sold at a charity auction which takes place at the Center of the World Showroom located at 13400 Red Arrow Hwy. beginning at 5:00pm. The event features live music, wine tasting and hors d'oeuvres. Guests have the opportunity to bid on their favorite umbrella. At the end of the evening the silent auction results are revealed, and the top bidders redeem their purchase.
This popular summer event has raised thousands of dollars for local charities, and is an opportunity to add some unique art to a patio or garden. For more information visit participating Harbert businesses, or call 269.876.7879.
For more information visit: www.harbert-michigan.com
Telluride Colorado - August
"The" Mushroom Festival - Discover all the value of mother natures gift to us - from foundational to gourmet meals - to medicinal and agricultural benefits - you couldnt find a more natural and majectic location to take on this journey - Telluride, Colorado
Guest speakers, special guests, workshops, and film ... all forming a connection between mushrooms and how they can benefit ourselves and the world we live in.
Monterey California - August - (dates TBD)
This is the finest collection of automobiles on the auction block in the world. In 2005 the first four cars out sold for over a million dollars each. Whether it is a significant historical vehicle, or sports car with a rich racing provenance, RM's annual Monterey sale is recognized as the most important auction event in North America for investment quality automobiles. If you have a thirst for the rich and famous life style than get ready to wet your pallet.
Chicago Illinois - August - (dates TBD)
This is the only air show preformed in a downtown metropolitan area. This summertime favorite brings approximately two million people to the Chicago's lakefront each year. Parachute teams and flying aerobatics acts from the Blue Angels will be on hand to entertain the audience below with maneuvers that you don't see in any other air shows in the country.
Asheville North Carolina - August - (dates TBD)
The finest regional, national, and international wines, exceptional local restaurants . Craft beer and spirits,handcrafted artisans foods for three days of palate-pleasing indulgence.
Gloucester Massachusetts - August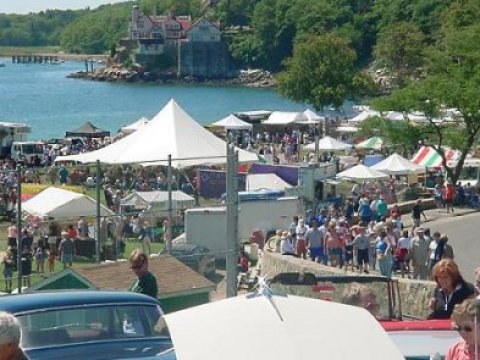 Art goes everywhere but it fits in even more nicely by the Gloucester Waterfront. A gathering of over hundreds of Artists and Craftsmen from all around the U.S. will exhibit their creations and express their art over this summer weekend. Spectacular views of the Gloucester Waterfront and live music throughout. There will be live "family type" entertainment with servings of delicious ethnic foods including a pancake breakfast.
Detroit Michigan - August - (dates TBD)
This mid-summer classic celebrates the cars, music and memories of crusin' in the fifties and sixties in the place that put America on wheels. The world's largest one-day celebration of the car culture attracts more than 1.5 million visitors, 30,000 muscle cars, street rods, custom, collector and special interest vehicles.
West Tisbury Massachusetts - August - (dates TBD)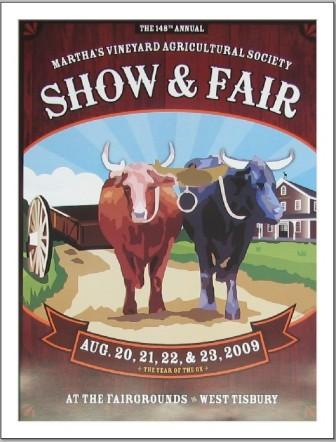 Rides, games, live music, livestock, competitions, craft demonstrations, food, shopping, art show, and awards for homegrown vegetables, fruits, flowers and homemade goodies. And of course, the ever popular dog show. There's truly something for everybody.
Poconos - Pocono Mountains Pennsylvania - August - (dates TBD)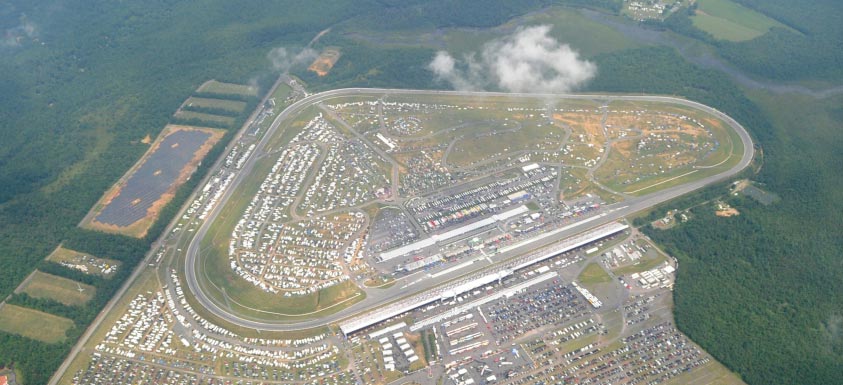 This "tricky triangle" was said to be designed with Indy Car Racing in mind. IndyCar Series Qualifying and Practice and then the following day the IndyCar Series "ABC Supply 500" Race.
Asheville North Carolina - August - (dates TBD)
An annual celebration of unchained & independent Asheville in Pack Square Park downtown with music, food, local beer, independent crafters & vendors.
New York United States - August - (dates TBD)
Saint Paul, City Of Minnesota - August - (dates TBD)
America's best-attended State Fair is affectionately known as The Great Minnesota Get-Together. For nearly 150 years, the fair has touted its agricultural roots, while bringing forth its urban entertainment side. More than 400 free concerts happen on the stages; and don't forget the food! Also known as the food fair, it offers roughly 300 food booths, and of course more than 40 different foods on-a-stick.
Black Rock City Nevada - August - (dates TBD)
This is a once-in-a-lifetime experience for the brave and the fearless, the avant-garde and the curious. It's about making friends, generating creative space and communicating with those around you. Expect the unexpected. Participation only and no spectators provides the only ethos to this week-long party and celebration of art and creativity. Unlike some festivals there are no droves of hippies or big-name stars. People get creative, making their own themed camps, wacky vehicles and crazy outfits. With the desert as background, the whole spectacle looks like a cross between a carnival and Mad Max.
Buffalo New York - August - (dates TBD)
Annual Festival held in Downtown Buffalo, New York - the origin of the "Buffalo" Chicken Wing - Music, Cook offs, "sauce off" , live music, and plenty of wings to consume !!!
Brighton New Jersey - August - (dates TBD)
The Brighton Jubilee festival was established 38 years ago and since then it is yearly celebrated. This festival is a fundraiser and a Brooklyn tradition that celebrates diversity, it is dedicated in connecting the communication gap through the language of international music. This festival yearly features multiple entertainment for everyone, residents and tourists will enjoy a mass of products and informational booths and multiple entertainment.
Sea Ranch California - August - (dates TBD)
The annual Sea Ranch Art Tour, sponsored by Spindrift Gallery and Studio 391, offers the art lover the opportunity to meet 23 professional and emerging artists in their Sea Ranch homes and studios and nearby artist-owned galleries. All artists have been invited to participate because of their experience, talent and artistic achievement. Among them are several award-winning guest artists from San Francisco, Marin and Oregon. The free, self-guided tour takes place Labor Day Weekend.