OwnerRez
We're really good software engineers, but we're also vacation rental homeowners and property managers. For more than a decade, we devoted ourselves to providing really good vacation rental experiences for guests. Now, we devote our time to providing really good software for vacation rental owners and PMs.
Our mission is to deliver fast and simple booking services that help you manage your vacation rentals. These services will:
Save you boatloads of time
Be easy and fun to use
Make you look professional to your guests
Increase your revenue
Secure and backup your data
Provide you with useful support options
Be available anywhere, at any time, with an internet connection
https://www.ownerreservations.com


Visit OwnerRez on Twitter

Visit OwnerRez on LinkedIn
---
How do I connect my OwnerRez account with Find Rentals?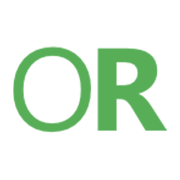 BOOK DIRECT
Avoid costly fees and gain in service by dealing directly with the Vacation Rental Management Company.
IDEA DRIVEN VACATIONS
Search for Travel Guides, News, Events, Special Interests, and more!