Bluesgrass Cornfield Festival
Music concerts, rock shows, jamming in the fields, delicious cuisines, and great folks ! Also performing will be Macochee Valley Folks and many other bands
Date(s)
September
Next date of this event TBD.
Venue / Location
Famous Old Time Music Company
20322 US 33, Wapakoneta, OH
Wapakoneta Ohio
Contact by Phone
419-568-1220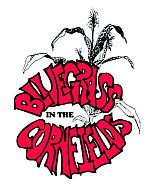 ---
Western Ohio Bluegrass Association will sponsor their 4th Bean Soup & Carry In Dinner on Wednesday evening with lots of jamming afterward. Bring a covered dish, eating utensils, and a good appetite.
Sit back and enjoy great bluegrass music throughout the weekend byVernon McIntyre's Appalachian Grassand LOTS of other bands.
In addition, the 2012 Festival in the Cornfields offers plenty of entertainment before the actual stage shows start. Enjoy Vernon's Strolling Through the Bluegrass presentation with an informal discussion of his amazing collection of unique antique instruments.
The Saturday morning Bluegrass Breakfast Hour with Jenny Lee is a lively way to start the day with good food by Margaret's Kitchen and lively bluegrass by Jennie Lee and Friends.
Learn about mountain and hammered dulcimers at the Dulcimer Seminarw/Shari & Joyce.
Find out everything you ever wanted to know about banjos at Vernon's Banjo Seminar. For the most up-to-date info, just call us at 419-568-1220.
Find out our list of accommodations for Wapakoneta, Ohio.
---
---