Brooks and Shorey Resorts - Beachfront Condo Rentals along the beautiful Beaches of Okaloosa Island & Fort Walton Beach, Florida!
Brooks and Shorey Resorts
Brooks and Shorey Resorts, emerald coast vacation rentals on beautiful Okaloosa Island. All of our vacation rental condos are fully furnished, fully equipped kitchens and private balconies overlooking the beach. We offer accommodations from efficiencies to 3 bedroom condos. We are one of the most popular destinations on Florida's Emerald Coast specializing in beachfront rentals along the beautiful beaches of Okaloosa Island in Fort Walton Beach, Florida.

We love our Island and want every guest to fully enjoy their time with us. We are locals so we truly enjoy passing on recommendations that will make you fall in love with Okaloosa Island as well! Everything you were ever looking for in a vacation spot is right there – the Okaloosa Island is a perfect location for a laid back, stress-free vacation of your dreams. Our vacation rentals are tucked away on the gorgeous Okaloosa Island. You will also find incredible restaurants, beach attractions, shopping, and unforgettable views.

We are open 7 days a week, with on-site maintenance and housekeeping always just a phone call away! We offer two check-in locations and after-hours check-ins to better serve our guests and owners. We also have an after-hours lockout and emergency maintenance. Our reservation software makes booking your vacation easy and secure and our return customers ALWAYS get a discount because we value your business. We hope to make you fall in love with our beaches and want to help you create memories that you will treasure forever.

Call or email us when planning your vacation to Okaloosa Island and Fort Walton Beach or if you have any questions regarding the area, a property, our services, to reserve or to request a quote.
---
Company Overview
Brooks and Shorey Resorts
In Business Since 2000
205 Brooks St SE
Suite 201
Fort Walton Beach Florida 32548
* Trusted Find Rentals Member Since June 2016
---
Interested in Booking a Vacation Rental with Brooks and Shorey Resorts?
---
Online Profile
---
The Beaches Of Okaloosa Island and Fort Walton Beach
Have you ever been on a vacation where the place is so beautiful that you don't ever want to come back home? If not, then you should definitely pay a visit to the Okaloosa Island Walton Beach. It is one of those few places that will surely make you fall in love with the scenic beauty and the local people. The stunning locations coupled with picture-perfect homes make for an amazingly peaceful vacation; something that everyone loves when they are on a tour. Wondering what would be the cost of staying at such a beautiful place? Don't worry! There are ample options that would fit your budget and comfort.
Brooks And Shorey Resorts Coast Rentals On Fort Walton Beach
Are you fond of the mid-range hotels with average amenities or want to stay in condos with luxurious facilities and a grand view? Worry not because you will find both here. Your vacation on the Beaches Of Okaloosa Island Walton Beach will not be any less than a visit to fairyland. Emerald Coast Vacation Rentals have some of the top-notch condos that you will ever see in your life. Facing the endless seas with the white beach right in front of you, the view is spectacular. Brooks And Shorey manage this luxurious lines of hotels for Emerald Coast. If there is one thing that best describes the hotels on Okaloosa Island, it is Class.
Brooks And Shorey 2018 Award - Finest on the Emerald Coast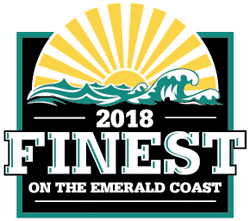 Hidden Gems of Florida Emerald Coast
Once you have reached the Okaloosa Island, you would want to explore the place as soon as possible. Shell Island is one of the must-visit places in the Okaloosa Island area " Fort Walton Beach. This island is quite uninhabited and will provide you with the utmost privacy. If you are with your partner, this is the place to be. Grayton Beach State Park is a very lively area. Together with the lovely beach and clear sea, it has arrangements for hiking and biking trails. You can enjoy a peaceful time at the coastal dune lakes or hire an onsite cabin to spend a night under the starry skies.
Things To Do Near or On Fort Walton Beach
If you are one of those who is always on the lookout for doing adventure sports or something new when on a vacation, Okaloosa Island will not disappoint you. There are plenty of water adventure rides like jet skis, kayaks, paddle boards, wave runners and a number of other activities. You can also go fishing into the deep waters of Okaloosa Island. For an avid angler, this would be a glorious opportunity to catch some of the big fishes of the sea. There are also provisions for kids to enjoy at Okaloosa Island. There is a huge amusement park with lots of exciting rides that your children will no doubt enjoy.
Okaloosa Island Walton Beach is one place that should definitely be on your bucket list. It is a guarantee that you will love the island and want to come back again. There may be other beautiful islands in the world, but Okaloosa Island Walton Beach has that X-factor that makes people come back over and over again.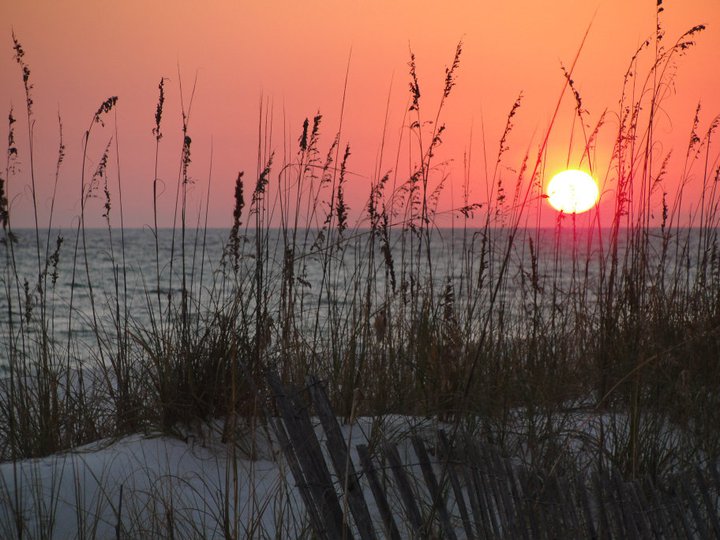 Property Management from Brooks and Shorey Resorts
One of the reasons why room rentals at Okaloosa Island are so pocket-friendly yet luxurious is because of the huge number of tourists that come to visit this place every year. In fact, most of the tourists are repeat visitors because they love the island and the beach so much. The hotels have unmatched amenities like fitness centers, private pools, Jacuzzis, hot tubs and many other facilities. Each and every room is well furnished and has a magnificent view of the beach. You can enjoy the sunset by lying down on the beach or relaxing in your bed.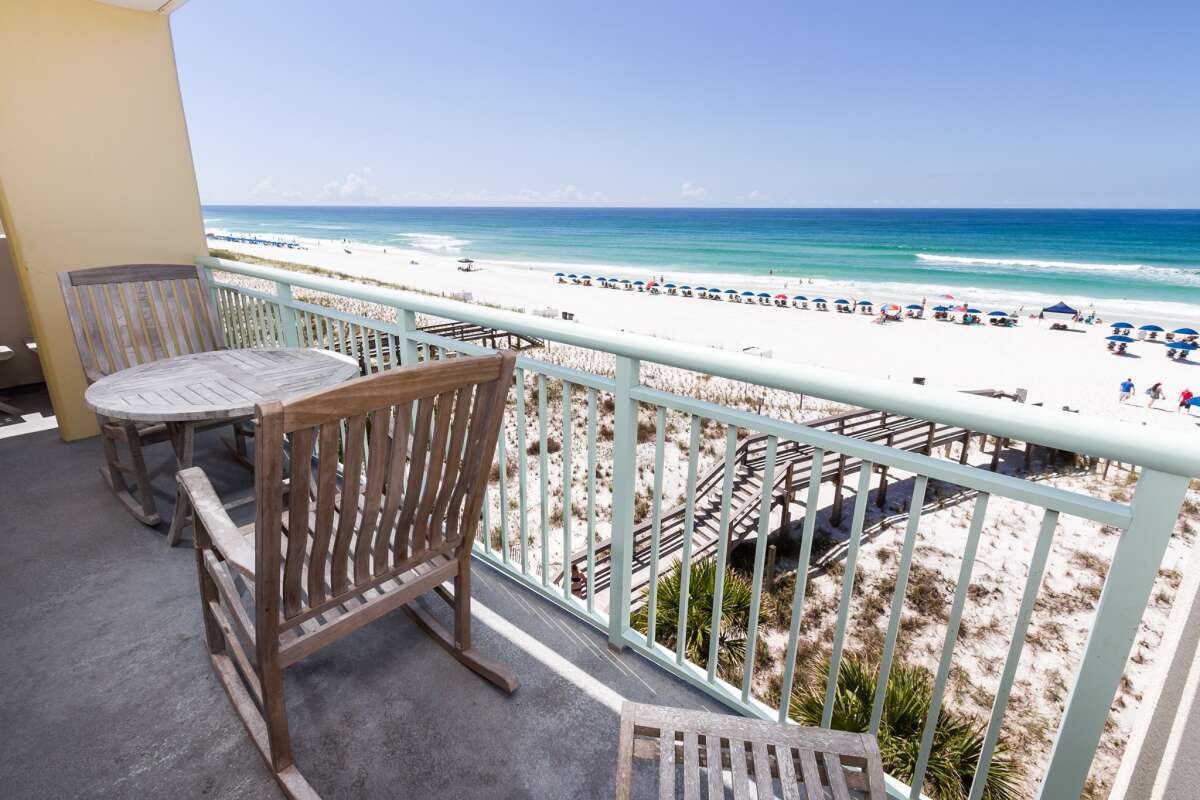 ---
Vacation Rentals from Brooks and Shorey Resorts
---
Brooks and Shorey Resorts Reviews
Have you rented with Brooks and Shorey Resorts?
Let other travelers know your experience by submitting a review!
Needs a little cleaning
- from Debbie on Oct 06, 2019
Overall Rating
---
Stayed in 5003 Islander Resort and everything was great except the carpet and rugs were dirty and needs new furniture.. location was great.