Woodloch Pines Resort - A Tradition of Excellence and Hospitality in the Lakes Region of the Pocono Mountains!
Woodloch Pines Resort
Woodloch Pines Resort is an exceptional four-season family resort owned and operated with pride by the Kiesendahl family since 1958. Woodloch is an Award-Winning Resort on beautiful Teedyuskung Lake with a Luxury Spa and Championship Golf Course located in the unique Lake Region of the Poconos. Woodloch Pines Resort is an all-inclusive resort and the Best Family Resort in all of the Poconos!

Choose from On or Off property vacation rentals at the Woodloch Pines Resort or in the Woodloch Springs Area. Woodloch Pines Vacation Rentals are located on our main resort property. The Lake Estates are a group of four large and spacious vacation rentals located at the Woodloch Pines property and feature a view towards the lake. Woodloch Springs Vacation Rentals are located at our golf course, 2-miles from Woodloch Pines. Two miles from the main resort property at Woodloch Springs, our championship golf course community, you can find our Woodloch Springs vacation rentals.

Generations of families from all around the east coast have found Woodloch to be an annual retreat. Woodloch has also been a historic wedding destination as a wedding venue and for its wedding accommodations. Our traditional warm hospitality has been nurturing and embracing the spirit of spending quality time with friends and family for nearly sixty years. Woodloch is about bringing people together and having fun doing it. With our unique activity program, abundant amenities, and outstanding nightly entertainment you are guaranteed to be engaged.

Call or email us with any questions regarding your Pocono destination, a property, our service, to reserve, or to request a quote.
---
Company Overview
Woodloch Pines Resort
In Business Since 1958
731 Welcome Lake Road
Hawley Pennsylvania 18428
* Trusted Find Rentals Member Since June 2006
---
Interested in Booking a Vacation Rental with Woodloch Pines Resort?
---
Online Profile
---

Lake Teedyuskung has been an essential part of Woodloch Pines since we opened doors way back in 1958. The lake has about three miles of shoreline and has a maximum depth of about 30 feet. The lake is rich in both beauty and history. Most importantly, because the water is so pure, aquatic life around the lake is quite prolific. This area has also been host to many wonderful wedding ceremonies along Lake Teedyuskung.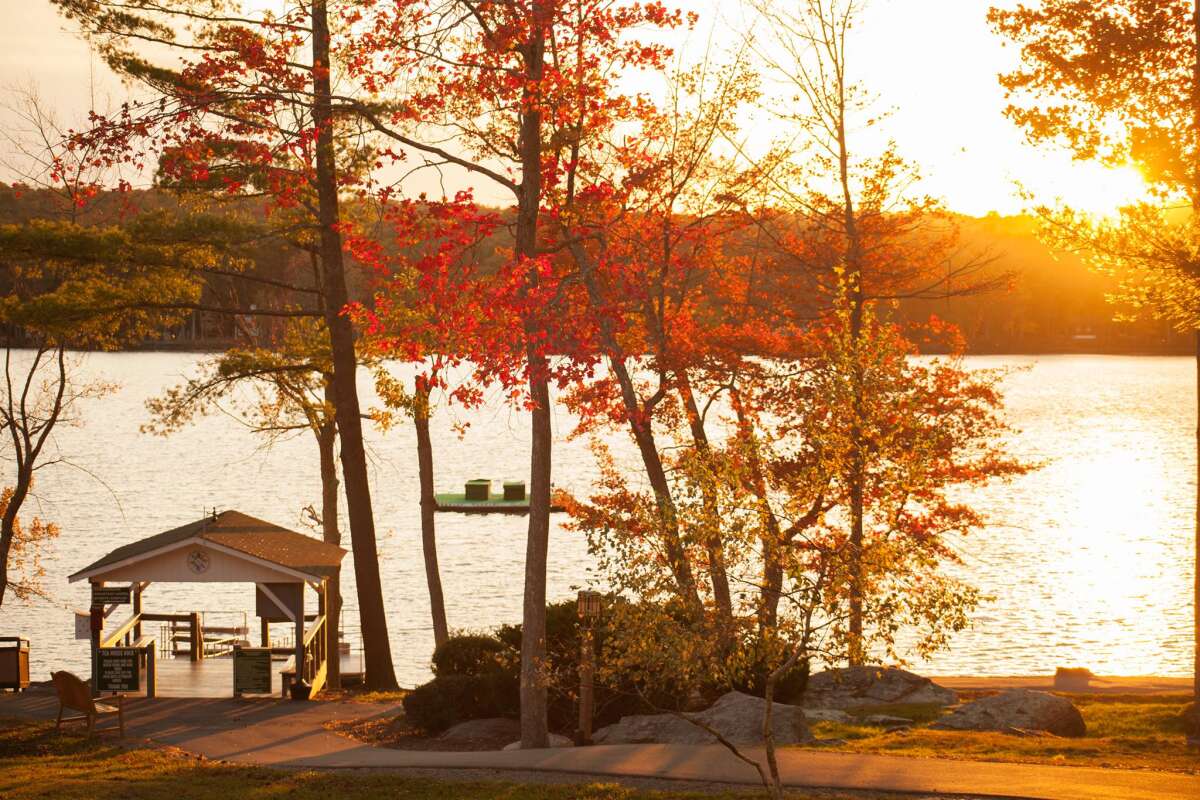 ---
Vacation Rentals from Woodloch Pines Resort
---
Need a Company to Manage Your Vacation Property?
Looking to have your vacation property managed by a professional rental management company? You have come to the right place.
If you own a vacation property in Hawley, Woodloch Pines Resort, Woodloch Springs, Teedyuskung Lake or the surrounding areas and are interested in hiring a professional management company, you can contact Woodloch Pines Resort to help you.
---
Looking to Buy a Vacation Property?
Owning a home in a great location is a great investment opportunity. Whether you're buying your first rental property or adding to your fleet, Woodloch Pines Resort has what you're looking for.
If you're in the market to purchase a vacation property in Hawley, Woodloch Pines Resort, Woodloch Springs, Teedyuskung Lake or the surrounding areas, contact Woodloch Pines Resort using the button below.
---
Woodloch Pines Resort Reviews
Have you rented with Woodloch Pines Resort?
Let other travelers know your experience by submitting a review!