Wedding Venues and Accommodations
---
Laie Hawaii
8 Bedroom Villa - Sleeps 21
Wedding
---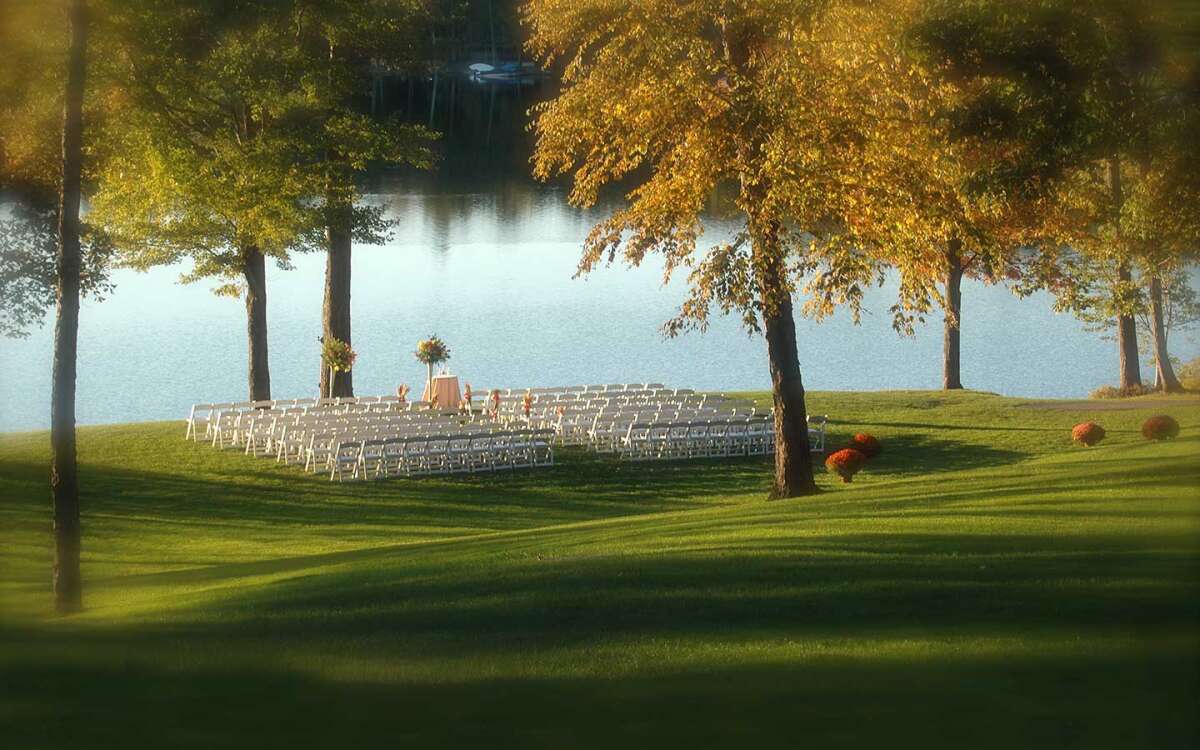 Featured Wedding Venue and Accommodations:
Woodloch Pines Resort on Lake Teedyuskung
On your wedding day, as well as the time leading up to it, we provide the highest level of hospitality so that you don't have to deal with the stress that comes along with wedding planning. (We just want you to focus on being beautiful you!) Your personal wedding coordinator will be with you every step of the way to ensure that your big day is one for the books.
After your vows have been recited (overlooking our 150 acre lake or on our 18-hole championship golf course), your fairytale will come to life during your reception. Select from a number of accommodating dining facilities, along with a wide array of packages, which will meet and exceed any of your wedding day needs and wishes. Whether you decide on an intimate small-scale affair or a lavish boisterous celebration, the sky is the limit when you choose Woodloch for your wedding!
Woodloch Pines Resort Wedding Packages
Top Wedding Destinations
---
Search Wedding Rentals
Examples: cabin, 3 bedroom, Florida
Resort in Hawley Pennsylvania
2 Beds • 2 Full Baths • Sleeps 6
Woodloch Pines Resort
---
Studio in Hawley Pennsylvania
Studio • 1 Full Bath • Sleeps 6
Woodloch Pines Resort
---
---
---
Woodloch Pocono Resort Lodging
Contact Reservations and Guest Services at Woodloch Pines Resort to book your next vacation rental.
Your wedding day will be one of the best days of your life. You've made sure that every detail is perfect, and now you can make sure the atmophere is perfect too. With Find Rentals Wedding Rentals, you can have peace of mind knowing that there is a cozy home away from home to welcome you before and after the wedding ceremonies. Say "I do" and find that unique vacation rental today!
Find the perfect Destination and Vacation Rental Management Company to assist in your wedding celebrate with friends and family.