Pirates Week Festival - Grand Cayman
Pirates Week Festival - Grand Cayman
Date(s)
November
Next date of this event TBD.
Venue / Location
Grand Cayman Cayman Islands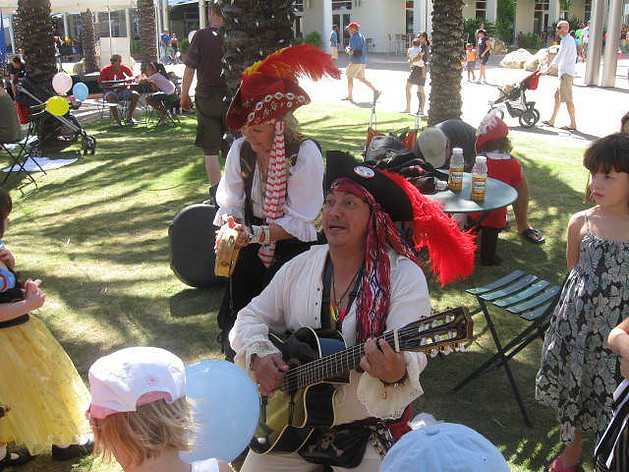 ---
The Cayman Island has a grand annual festival called Pirates Week. Pirates Week is celebrated during the month of November at different times on all 3 Cayman Islands, Grand Cayman, Little Cayman, and Cayman Brac. Separate dates are set for all 3 Islands. The dates listed here are set for the Pirate Festival at Grand Cayman, see other Pirate Week events for Little Cayman and Cayman Brac. These ten days on Grand Cayman are filled with music, street dances, competitions, games, wonderful local food and drink, kids day, glittering parade, sports events for everyone, Heritage Days, pirate invasion and a grand fireworks display! There is just too much going on for you to miss out on. The beautiful beaches w/ clear caribbean blue waters and the town of Grand Cayman lit in celebration. Many of the daily events ocurr throughout towns - Kick-Off party at The Wharf Restaurant, 5k run, Fireworks, Street Dance & Food Festival in George Town, Pirate Invasion & Landing, Food Festival & Street Dance in George Town, Children's Fun Fair at Pedro St James and Underwater Treasure Hunt at Divetech, West Bay, annd the Heritage Days taking part in George Town, East End, West Bay, Bodden Town, and North Side.
---

Cayman Condos family-owned US based company founded in 1989. We are a team of dedicated professionals; proud of the relationships we build with.. learn more
---