Plantation Theatre - Roots and Rhythms
Enjoy a wide range of delicious local cuisine along with a generous sprinkling of shows on Barbadian culture
Date(s)
December
Next date of this event TBD.
Venue / Location
The Plantation, St. Lawrence Main Road, Christ Church
Barbados
St Lawrence Gap Area Christ Church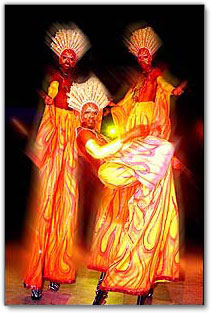 ---
This is a dinner and stage show. The dinner is an excellent local buffet. Each segment of the show is designed to highlight some aspect of Barbadian and Caribbean culture. This is a very popular night out for visitors to Barbados. Reservations are highly recommended.
Costs are as follows: Dinner and Show Adults: Bds $195.00 Teens (13-18): Bds $150.00 Children (3-12): Bds $90.00 Show only Adults: Bds $115.00 Teens (13-18): Bds $80.00 Children (3-12): Bds $60.00
Time: Doors: 6.15 pm; Dinner: 7:15 pm; Show: 8:15 pm
Camping, Hotel and Other Accommodations: Click on the link for a list of Christ Church, Barbados accommodations.
---
---