Drummond Island Destination and Travel Guide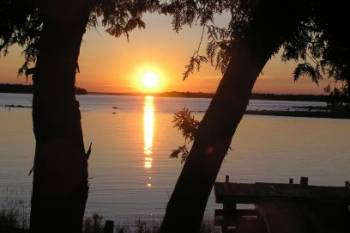 Drummond Island Michigan
Drummond Island is the second largest fresh water island in the nation. Voted #1 place in Mi. to take kids on vacation. Imagine crossing the St. Mary river by ferry into what has been dubbed Mi. playground. There's something fun for everyone year round from hiking, bicycling, hunting, fishing, to snowmobiling, cross country skiing, or off roading on groomed trails with spectacular views. You can kayak, sail, or motorboat over 17 sunken shipwrecks in the shallow's of the inner bay.
---
Rental Managers in Drummond Island Michigan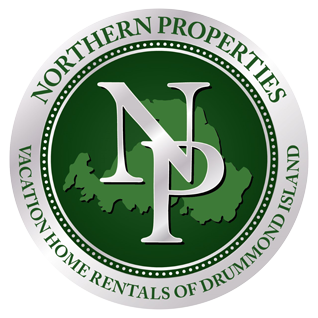 Northern Properties of Drummond Island
Northern Properties of Drummond Island is a small family-owned company, however, we have Drummond Island's largest selection of rental homes and.. learn more
Explore the salt water fossil ledges. Paddle past the historic lighthouses. Enjoy 27 holes of golf on 2008 Golf Digest's "Best places to play" ranked 4 stars. It's also a birdwatcher's and photographer's dream. View up close the majestic blue heron, bald eagles, ospre, migrating song birds, and waterfowl. Watch the river otter's, beaver, muskrat's, and mink frolicking. For the avid sports fisherman there's bass, pike, walleye, and perch season starts April 1rst. After an incredible day in the outdoors or touring the historic museum and lighthouses enjoy some local hospitality w/ a Friday night fish fry or maybe a wine tasting dinner w/ great company, filled with laughter and when you're back on your porch catching the last vestiges of a perfect day no doubt watching one of the most beautiful sunsets you've ever seen turn your eyes skyward were you'll be awed by the shooting stars from the Milky Way and possibly the Aurora Borealis "Northern Lights" while listening to the mournful cries of a coyote.
Map of Drummond Island Michigan