Franklin Trail Days Celebration and April Fools Trail Days in Franklin North Carolina
Franklin Trail Days Celebration and April Fools Trail Days in Franklin North Carolina
Date(s)
March
Next date of this event TBD.
Venue / Location
April Fools Trail Days in Franklin, North Carolina
Franklin North Carolina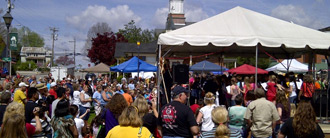 ---
Franklin Trail Days Celebration celebrates the Appalachian Trail and those who have come to know and love it. Franklin is a popular place to celebrate the Appalachian Trail on or about April Fool's Day. You can hear stories about the Trail and create a few for yourself. Franklin, North Carolina, is an Appalachian Trail Community and Franklin Trail Days celebrates the hiker and the 2,200 mile journey of the National Scenic Trail extending from Springer Mountain, Georgia, to Mount Katahdin, Maine. As an Appalachian Gateway Community, Franklin opens the town to all hikers of the Appalachian Trail as you start your journey north to Katahdin. Franklin is located 11 miles from the Trail and is considered a welcome respite from the early spring weather. You'll find plenty of good food, great conversation and lots to do during this weekend celebration.
---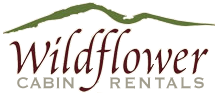 Wildflower Cabin Rentals consists of six high-end custom cabins, each handsomely furnished and outfitted with all the modern conveniences, nestled in.. learn more
---