Franklin North Carolina and High Country Travel Guide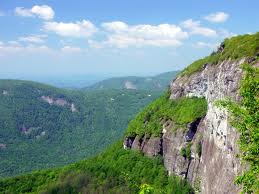 Franklin North Carolina
Franklin and the surrounding communities such included in the so called "high country" is a small mountain town surrounded by beautiful streams, waterfalls, mountains, hills and valleys. The local people are friendly and like to organize lots of fun and interesting activities, including festivals and arts and craft shows. There are plenty of trails for hiking and you will always be able to count on the fact that the views are breathtaking. There are also plenty of activities such as fishing, hunting, rafting and kayaking available. The Franklin area is the Gem and mining Capitol of the World, so if you try your hand at mining you are bound to find many beautiful and sometimes very valuable stones.
---
Rental Managers in Franklin North Carolina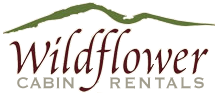 Wildflower Cabin Rentals consists of six high-end custom cabins, each handsomely furnished and outfitted with all the modern conveniences, nestled in.. learn more
History
Franklin is the present day seat of Macon County, North Carolina which was formed and founded in the year 1828. The land was part of an area that was acquired from the Cherokee American Indian tribe in the Treaty of 1819. The county is named after Nathaniel Macon, a politician from Warrenton, NC who served in the American Revolution, the U.S. House of Representatives and U.S. Senate.
Franklin, North Carolina is located in the southwest corner of North Carolina and has a rich and well documented history. Unlike many Western North Carolina counties, most of Macon's records have survived, which is extremely beneficial for historical researchers. The present-day site of Franklin occupies a place that was once called Nikwasi, an ancient and important Cherokee American Indian town. The remains of the Nikwasi Mound can still be seen today near the center of Franklin.
Franklin also has unique but significant ties to the Civil War. Thomas' Legion was formed here and the last Confederate surrender east of the Missippi took place on present day Main Street at Dixie Hall which was located at the site of the Macon County Courthouse.
Tourism
Come discover a place where the mountain peaks reach over one mile in the air to kiss the blue sky. Come to the place where there are outdoor adventures around every corner. There's never any hustle and bustle of city life and our pace of life is always slow and relaxing. Plus if it is something that you are interested in, there's always plenty of fun for every member of the family and there will always be a nice place to accommodate you are your family including anything from hotels and condos to rental properties. Franklin, North Carolina is known for its wealth in natural beauty. You'll discover magnificent waterfalls and breath-taking mountain vistas. Try your hand at gem mining, go for a trek on the Appalachian Trail, find a fishing hole, explore the mountains on your bike or motorcycle. You'll also discover great shopping including handmade arts and crafts, antiques and much more. Of course, you can always just simply kick your feet up and relax.
Events and Attractions
Take in great family fun bonding opportunities as Franklin, North Carolina celebrates our heritage through many festivals and special events.
Join in the celebration of the Appalachian Trail. Get a colorful history lesson during the Airing of the Quilts. Participate in the world famous "Punkin Roll" during the annual Pumpkin Fest and create new holiday traditions, mountain style in Franklin, North Carolina.

Franklin celebrates its love of the Appalachian Trail with this special event in April. Trail Days brings together the people of the community along with hikers and visitors for this special festival.
Held annually the Saturday of Mother's Day Weekend, Airing of the Quilts celebrates Franklin's quilting heritage with hundreds of quilts being "aired" outside in downtown & the countryside.
Each July Franklin, NC celebrates our Appalachian Heritage with a day that will take you back to a kinder and gentler time. Features 100 live heritage demonstrations, great mountain music & more.
Map of Franklin North Carolina