Harbor Country Michigan Guide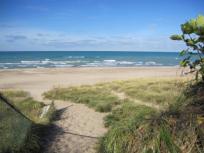 Harbor Country Michigan
Harbor Country is a region Michigan located on the south west part of the state. This location provides access to one of the Great Lakes most beautiful beaches! You will not only be able to enjoy the beaqches of Lake Michigan but also witness the Michigans lush countryside. This region consists of the towns of Sawyer, Harbert, Lakeside, Union Pier, New Buffalo, Grand Beach, and Michiana. ( north to south )
Just north of the Indiana state line, this region is a popular, upscale weekend getaway destination, particularly for regional city dwellers looking to enjoy the region's beaches, vacation rentals ( https://www.findrentals.com/vacation-rentals/western-michigan/harbor-country/l2130978 ) , bed and breakfasts, and wineries. Popular amongst tourists and event planners alike, weddings and family gatherings are planned here and frequented annually by many vacationers.
We recommend you visit The Harbor Country Chamber of Commerce for more information: www.harborcountry.org/
---
Rental Managers in Harbor Country Michigan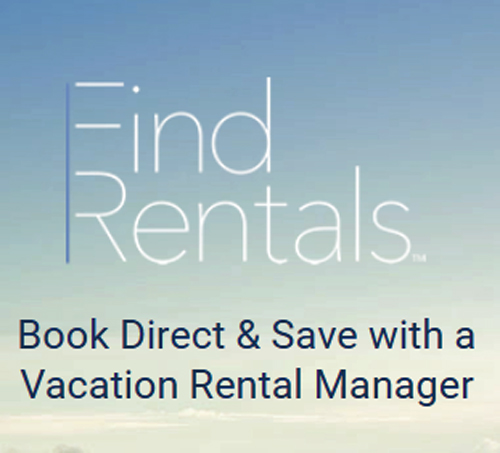 Book Direct with Local Professionals
Travelers - Tell us where you want to go, the type of property you want to stay in, number of guests and the dates your looking to stay and we'll have.. learn more
From the glistening white sands of Lake Michigan's beaches to the lush, beautiful countryside, Harbor Country combines the best of two worlds. Rustic country charm coupled with highly sophisticated shops, lodging, restaurants and galleries. Fun, relaxation and discovery to be enjoyed year around.
Officially, the term Harbor Country is a trademarked designation for the southwesterly portion of Berrien County, Michigan. Unofficially, it is a land sprinkled with charming hamlets, long stretches of beach, and friendly people. Harbor Country proper includes Michiana, Grand Beach, New Buffalo, Union Pier, Lakeside, Harbert, Sawyer and Three Oaks. Beginning at the Michigan state line, these tightly knit, yet individual, communities encompass a stretch of about 15 miles north along Lake Michigan and 6 miles inland with many cabins and vacation homes to chose from.

Art , Culture & Attractions

The art scene in Harbor Country is so much more than one might expect to find here. A Chicago newspaper columnist recently described this area as having more art per capita than the Second City, and who are we to disagree? You'll see for yourself why so many internationally recognized artists call Harbor Country home. From large-scale marble, granite and bronze sculptures, to watercolor dune scenes, to fine glasswork and handcrafted jewelry, you'll walk through each gallery with eyes wide open.
The Acorn Theater spotlights the avant-garde and the traditional against the backdrop of the historic Featherbone Factory building. The New Buffalo Performing Arts Center is an intimate and comfortable setting for fine arts performances. The Vickers Theatre offers the avid film-goer a taste of the international art film scene housed in what was once a livery. Art is at the heart of our community, and we're happy to share it with you!
Dining in Harbor-Country
Harbor Country offers a rich variety of choices for every mood and appetite. Enjoy the ambiance of a country kitchen, a neighborhood tavern, a rustic roadhouse or a casually elegant dining room. Choose from waterfront dining to quaint and quiet.
Shopping in Harbor-Country
Discover art galleries and boutiques, farm markets and antiques stores, part of the lazy luxuries of Harbor Country. Find shops that are as unique and personal as the owners' taste and imagination. Everything from high fashion and casual clothing boutiques to home decor and decorating emporiums, gifts, mementos and keepsakes. If you can't find it in Harbor Country, you just haven't tried hard enough.
Map of Harbor Country Michigan