Asheville North Carolina's Multi-Talented City
Asheville North Carolina's Multi-Talented City
Asheville, North Carolina is a Nature's Wonderland
Asheville, North Carolina is well-loved for a number of reasons - its culture, food, art, and more. However, one of the city's most notable traits is its breathtaking outdoors. The stunning Blue Ridge Mountains stretch out across the North Carolina woodlands--and open up to dozens of trails for you to explore. In fact, the Blue Ridge Parkway is well-known as "America's favorite drive." Regardless of the stunning drive, you will want to pack some hiking shoes for your trip to Asheville. Clearly, you will not want to miss the enticing hiking trails, waterfalls, and wildlife. Indeed, you will also find zip lines, natural water slides, fishing, paddle boarding, water tubing as well as boating in the Asheville area. For a casual setting, visit the local state parks, the botanical gardens, or golf courses.
The Altamont Condos are located on Church Street, a historic street and one of the most beautiful tree-lined streets, in the heart of downtown Asheville. This newly renovated structure includes six vacation condos all with full living spaces and kitchens. No need for driving. Park your car and walk throughout the amazing cultural town of Asheville, North Carolina! The Altamont Condos pay tribute to the past while generously respecting the future.
Asheville, North Carolina is Carolina's Greatest Music City
Of course, for those who revere culture, downtown Asheville presents a bustling and charming city center. The quaint walking district offers ample shopping, street performers, trolley tours, and fun events. Art is also a key part of the local culture. The Asheville Art Museum, the antique car museum, and the Pinball Museum has people who love art, cars, and games impressed. On the other hand, music lovers will want to visit one of America's "Greatest Music Cities." The downtown district is famous for music festivals including the LEAF festival, and the Mountain Dance and Folk Festival.
Asheville Is for Everyone
And, do not forget to explore the tasty aspects of Asheville's local life—the food! Be sure to bring your appetite! Thankfully, North Carolina is a favorite state for creative food artisans who make it hard to choose among all the tasty dishes. What else? Asheville offers tours, scavenging expeditions, farmer's markets, cheese trails, and world-famous wineries at Biltmore. Obviously, all the fresh food choices will not let you down.
Since you are on vacation, why not indulge in the cuisine, taste, and aesthetic you most enjoy? Then, go for it! Asheville, North Carolina is ideal for families looking for a time to relax and bond. However, Asheville is also ideal for couples who are looking to spark up some new romance in their lives. Then again, why not plan a trip to Asheville for a getaway with close friends, or even with a few close business partners? Best of all, North Carolina is truly a home away from home for many folks.
Notably, Asheville, at times, has been a real home for many after just one visit. Are you ready for a warm welcome? Then, let this state welcome you with its open arms and its warm hospitality. And lastly, let Find Rentals help guide you to book your most ideal vacation rental in Asheville, North Carolina.
More Information About the North Carolina Vacation Rental Destination North Carolina Area Rentals Outer Banks, N.C. North Carolina Coastal Area Ocean Isle Beach Area Properties
Additional Asheville Articles
---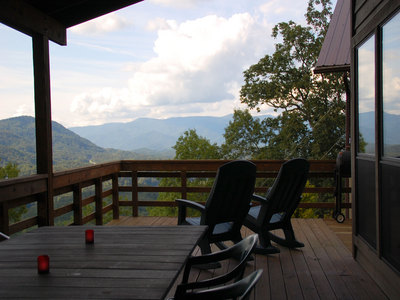 Montford Arts And Music Festival In Asheville
by Find Rentals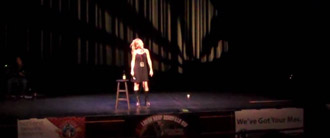 Laugh Your Asheville Off Comedy Festival
by Find Rentals Drum Circle
by Anthony Vaarwerk
---