Galveston Mardi Gras Marathon & Half Marathon
Run the strenuous but fun marathon in the beautiful locales of the city of Galveston. With parties and lots of entertainment avenues, this won't be like any other drab marathon.
Date(s)
February
Next date of this event TBD.
Venue / Location
Saengerfest Park
2300 Strand Galveston, TX
Galveston Texas
Contact by Phone
888-939-8680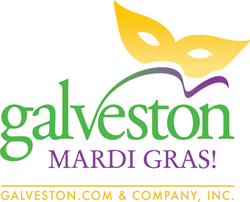 ---
The Galveston Mardi Gras Marathon and Half Marathon is scheduled annually. The marathon, represents a second coming for distance running on the island.
The race is exactly a week before the Mardi Gras revelry will encapsulate the island. The first edition of the race in 2011 attracted about 1,200 runners, most of whom competed in the 13.1-mile half marathon.
HIGHLIGHTS: Start and finish at the "strand". Run through historic galveston and along the seawall. Half marathon one loop of the course. Full marathon two loops. Stick around for a great post race party massage by koala health and wellness.Food, drinks and beer at sanger park following the race.
Visit: www.mardigrasgalveston.com for more details.
Camping, Hotel and Other Accommodations: Click on the link for a list of Galveston, Texas accommodations.
---

Casa By The Sea Vacation Rentals
Casa By The Sea Vacation Rentals - Great vacation homes in great locations, you can see the ocean from the rooftop deck. Each home is two blocks from.. learn more
---