Vacation Rental Managers in Clearwater Beach Florida
BOOK DIRECT
Avoid costly fees and gain in service by dealing directly with the Vacation Rental Management Company.
These Vacation Rental Management Companies know Clearwater Beach, they professionally manage the vacation rental properties, and they will assist you in finding the perfect rental property for your vacation.
In addition, many of these rental managers are licensed real estate brokers and agents and can MANAGE, BUY and/or SELL vacation properties for you.
We are committed to excellence, continually assessing our processes and refining our strategies. As avid travelers and vacation property owners, we understand the concerns of both guests and owners. We get it. Initiating the phrase ~ Look, Book, Know, GO! Our staff are available most hours of the d...
Vacation Rentals from Jeff and Ginas Properties
Plumlee Gulf Beach Realty, family-owned and operated for three generations. With a true knowledge of the area, like only a born and raised local would have, our agents provide insight and guidance on vacation rentals and real estate sales between Clearwater and St. Pete. We specialize in India...
Vacation Rentals from Plumlee Gulf Beach Realty
TRENDING IN CLEARWATER BEACH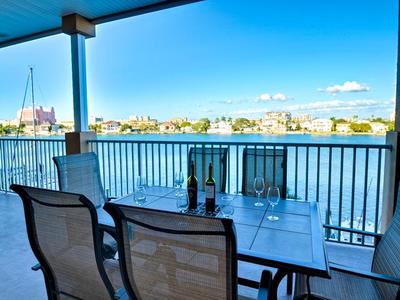 Clearwater Jazz Holiday
by Find Rentals