Everyone's Guide to Surfing Vacations
Everyone's Guide to Surfing Vacations
By Deborah Nelson, VRTG Travel Writer/Publisher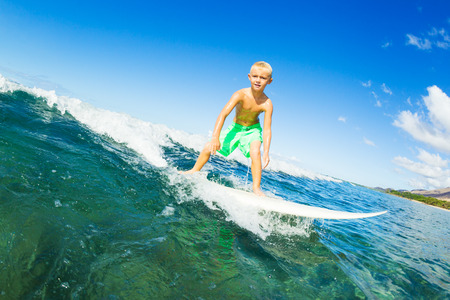 In our busy, modern world, connecting with nature is somewhat rare, but truly rewarding. One excellent way of doing so is through the water sport of surfing. Surfing used of a long, lightweight board, which stand on in a body of water. The board is designed to help you ride the moving surf of the ocean. Best of all, you can start surfing at any level during your next vacation. Find Rentals includes a great list of vacation rentals located all over the world. Browse the fine locations to get inspired by our ideas for different types of surfing trips.
Surfing Vacations for Beginners
Why not start a surfing journey in Bali? Kuta is famous for tourist trips and its gentle waves—perfect for beginners. On the other hand, if you ever wanted to go to Hawaii, Waikiki must be your new surfing spot. Hawaii is famous for its ancient surfing history. Why not learn surfing from the pros on easy waves? Interestingly, the British's Newquay also offers crystal clear and simple waters. However, you might need to wear a wetsuit in the chilly waters. Finally, nearby Ireland is a trendy, new hot spot for all surfers. And, Bundoran specifically is well suited to learn the basics.
Surfing Vacation for Families
Not only is surfing suitable for beginners but for children as well. Honolulu, Hawaii, for example, offers surfing lessons for children in safe waters. Otherwise, the young ones can easily venture to the local Zoo, Aquarium, and other water fun. Moreover, Kuta is not just great for beginners, but for children as well. Likewise, the Balinese are well-known for being great with children. However, if the waves are too big, children can retreat to many other entertaining outdoor activities. Similarly, Punta Mita in Mexico is complete with beautiful, transparent waters and waves which are safe for children.
Surfing Vacations for Experienced
If you are a seasoned surfer, check for vacation homes near the famous surfing hit spots. To start off, Rincon in Puerto Rico is well-known as a top surfing spot. And, the extra warm weather really helps the enjoyment factor. At least for seasoned surfers, you may surf for longer times. On the other side of the ocean, and bordered by rocks, France's Les Cavaliers creates a thrilling channel of waves. Watergate Bay in England may be less crowded, with waves up to three meters high. Nevertheless, the picturesque waves at Tofino Island make it the surfing capital of Canada. You might need to prepare some warmer clothes though.