Cape Cod Massachusetts Travel Guide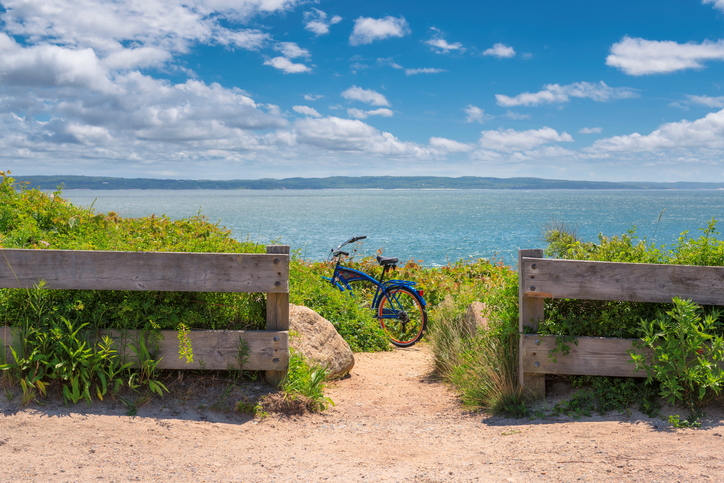 Cape Cod Massachusetts
Cape Cod is a popular vacation spot located in the US state of Massachusetts. It has a sweeping 40 miles of the national seashore that gives way to extraordinary sights of the Atlantic Ocean. You can find a wide variety of creative and exciting recreation in this geographic cape, from its charming towns, white-sand beaches, and scenic water views to fresh culinary scenes, historic lighthouses, and one-of-a-kind landmarks.
Cape Cod has many unique nuances in the way of natural beauty, history, the arts, and entertainment. A drive around Massachusetts' vintage Cape Cod serves up miles of sun-splashed beaches, restful resort towns, and, yes, lobster and clam shacks. Cape Cod is where you'll find outdoor activities and loads of fun family attractions.
Visitors to Cape Cod always have an unforgettable experience, whether on a long vacation, weekend getaway, or even day trip. There are plenty of things to do in and around this premier beach destination.
But here's a guide on the amazing things you can discover with family and friends.
---
Book Direct and Save with a Vacation Rental Management Company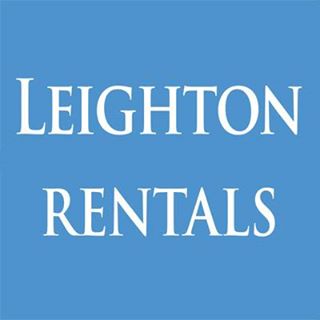 Leighton Rentals provides rental accommodation services to owners and renters of Cape Cod for short-term & year-round vacation rentals. We are.. learn more
Vacationing Cape Cod
The downtown area of Hyannis is busy most of the year. It is the home of the JFK Museum and the Ocean Street Docks with ferries and tour boats to the Islands of Nantucket and Martha's Vineyard. Travelers can enjoy the sights of Cape Cod by taking the 45-minute ferry ride to Martha's Vineyard or by jumping on the Cape Flyer where one can relax and ride comfortably from Boston to Cape Cod on weekend passenger train service from Memorial Day to Labor Day!
Visitors to Cape Cod are sure to appreciate the National Seashore National Park noted for its pristine landscapes and vast unspoiled shoreline that stretches for miles upon miles. Plymouth, Hyannis, and Provincetown make wonderful day trips, each offering their own one-of-a-kind Cape ambiance and charm. Whale-watching excursions are available from all three towns. Where else can one bike past cranberry bogs on the Rail Trail? How about a saunter around Sandwich, the Cape's oldest town? There are many architectural and culinary gems throughout the Capes - full of weathered shingles, whaling captains' mansions, chowder shacks, and upscale dining delights. Woods Hole Oceanquest has introduced thousands of civilian scientists, young and old alike, to the wonders of the ocean environment and continues to be a "must-see" with visitors to Cape Cod. The charmingly upbeat Provincetown, the oldest continuous art colony in America and the birthplace of the Modern American Theater, is a consistent draw to visitors and has been rated one of America's Best Small Towns by Fodors, The Smithsonian, and Fox News in 2013. So whether the traveler is looking for a charming bed and breakfast housed within an old sea captain's home or a quaint vacation rental within a cottage colony-Cape Cod is a vacation destination that presents an opportunity for unforgettable Upper New England memories!
For more information check out: Cape Cod Chamber of Commerce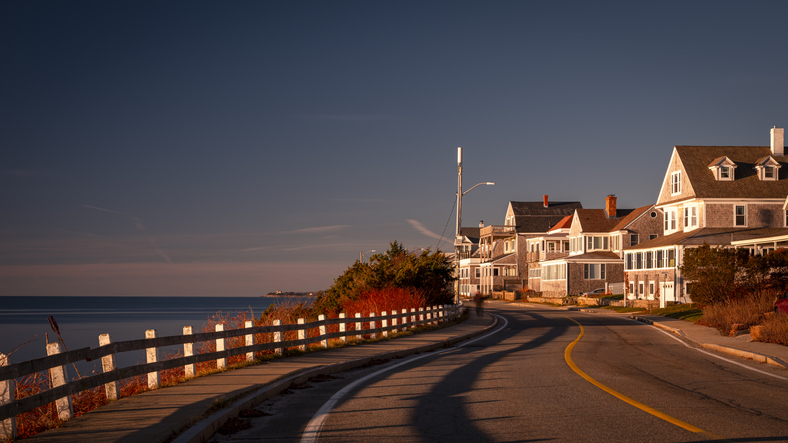 Things To Do and See in Cape Cod Massachusetts
Lighthouses and Beaches
Cape Cod is home to 14 majestic lighthouses and each stands proud with its own history and character. These towers of light mainly serve as navigational aid for boats from the rough sea waters of the Atlantic. But some of them are open for tours. Most tourists enjoy visiting them because of their dramatic view of the ocean from the top, especially during fall, and the interesting story and lifestyle of their keepers.
The first lighthouse built on Cape Cod was the Highland Lighthouse. However, it was remodeled and moved 450-feet to the west to avoid falling off the cliff. With 69 steps toward the top of the beacon and an on-site keeper's shop and information exhibition, the lighthouse is usually open to the public from May 1 to October. For more panoramic sights and amazing coastal settings, you can also check out the Nobska Lighthouse, Nauset Lighthouse, and the all-time favorite Chatham Lighthouse.
Besides the lighthouses, Cape Cod has various beaches that are family-friendly and perfect for water sports. Whether you're up for relaxing on the sand or indulging in activities like swimming, boating, kayaking, and whale watching, Cape Cod beaches will not disappoint. The calmer waves and cleaner sand of the Mayflower Beach and Marconi Beach are great for families. You can also go shelling or crabbing at Mayo Beach or Old Silver Beach.
Water, Wildlife, and Sunset Tours
If you want some more adventures, you can go on different guided water tours. There are sightseeing cruises along the legendary Cape Cod Canal, where you can learn about its compelling history or enjoy sunset cocktails for specialty cruises. With the Cape's top-level charter boats and comfortable vessels, you can also try a charter fishing excursion or whale watch trip on the open ocean for three to four hours or longer.
Going on a leisurely cruise is also the best way to take in the natural beauty of Cape Cod. With a sailing trip, you can see almost everything, from the beaches and harbors to lighthouses, wildlife, and sunset. It's worth noting that you can have a customized private cruise itinerary for your family.
Recreation Paths, Arts and Museums
The Cape's attractions are not limited to its pristine beaches. You can also enjoy breathtaking scenery on its various recreation paths. The 25-mile long Cape Cod Trail is the ideal spot to bike, hike, or run with your family or friends. Don't be surprised to see occasional horse riders or cross-country skiers on the same path. With accessible bike rentals, restrooms, and scenic viewing areas, the trail has been used for multiple purposes. It's a great way to see the hidden gems of Cape Cod. But you can also try other routes like the Cape Cod Canal Bike Path, Shining Sea Bikeway, and Nauset Marsh Trail.
The captivating and colorful history of Cape Cod has inspired several arts and museums over time. One of the most visited sites on the Cape is the John F. Kennedy Hyannis Museum. But other small museums also offer richer and more personal experiences, such as the Cape Cod Military Museum, Cape Cod Maritime Museum, Sandwich Glass Museum, and Cape Cod Museum of Art.
Culinary Scene
Food is one of the most fascinating aspects of a visit to Cape Cod. While it's been long famous for its local seafood, the Cape's culinary scene has come a long way with its state-of-the-art restaurants that offer a culturally diverse menu. You can enjoy Italian cuisine at La Cucina Sul Mare and Osteria La Civetta. If you want good food with spectacular great water views, the Baxter's, Red Inn, and Home Port Restaurant are worth trying. But if you're on a budget, you can check out delectable street food in Mojo's on Macmillan Wharf or take out food at Stubby on Broad Street. There's always something for everyone in Cape Cod.
Make The Most of Your Stay In Cape Cod
Aside from exciting activities and great food, Cape Cod has a range of lodging options, whether you're traveling solo or with family and friends. Some of the lighthouses offer great accommodations. There are also elegant full-service resorts, homey bed-and-breakfasts, and lovely cottages to choose from. But to make the most of your stay in Cape Cod, use FindRentals to find the perfect accommodation that will suit your taste and budget.

Additional Locations Near Cape Cod
On Martha's Vineyard, the visitor will discover quaint shops, natural sites, fine dining, and lively nightlife throughout six picturesque towns.
Then there's Nantucket. Located 30 miles off the Massachusetts coast, this island is characterized by cobblestone streets, antique stores, lighthouses, and acres of conservation land. Famous for its rolling dunes and gable-roofed, gray-shingled houses,
History and Geography of Cape Cod
Cape Cod is situated at the extreme southeast corner of the Commonwealth of Massachusetts. The Cape is about 70 miles in length and is often subdivided into four to six regions: Upper-Cape, Mid-Cape, Lower-Cape, Outer-Cape, and the Islands of Martha's Vineyard and Nantucket. Cape Cod Canal lies on the Cape's northern coast. The Cape is from 1 to 20 miles wide, at its widest point, and is completely surrounded by water: Cape Cod Bay on the north, Buzzards Bay on the west, Vineyard and Nantucket Sounds on the south, and the Atlantic Ocean on the east.
In 1524, Giovanni da Verrazzano landed on the cape and named Martha's Vineyard Claudia, after Claude of France, the wife of Francis I of France. In 1525, Portuguese explorer Estêvão Gomes, sailing under the Spanish crown, called it Cabo de la Arenas. It was in 1602 that Bartholomew Gosnold named the Island Cape Cod. Although Cape Cod was one of the first places that the English settled in North America, its development was very gradual. Between the use of timber for firewood and the raising of sheep on the land-the vegetation became more and more scarce and severely affected the agriculture of Cape Cod. As a result, in the mid-1800s the Cape developed into a major fishing and whaling center which gave relief for its forests to have time to replenish the land.
Beginning in 1857, lighthouses were erected to serve as beacons to warn ships of the dangers at sea. Cape Cod's coastline from Chatham to Provincetown (a fifty-mile stretch of the sea) has been called an "ocean graveyard" since over 3,000 shipwrecks have occurred as a result of the poor visibility. Highland Light, also known as the Cape Cod Light is the oldest and tallest of lighthouses and remains as one of a number of working lighthouses on Cape Cod and the Islands. By the end of the 19th Century, Cape Cod became a summer haven for city dwellers, and improved rail transportation made the towns of the Upper Cape accessible to its visitors.
Map of Cape Cod Massachusetts