Plum Island Massachusetts Travel Guide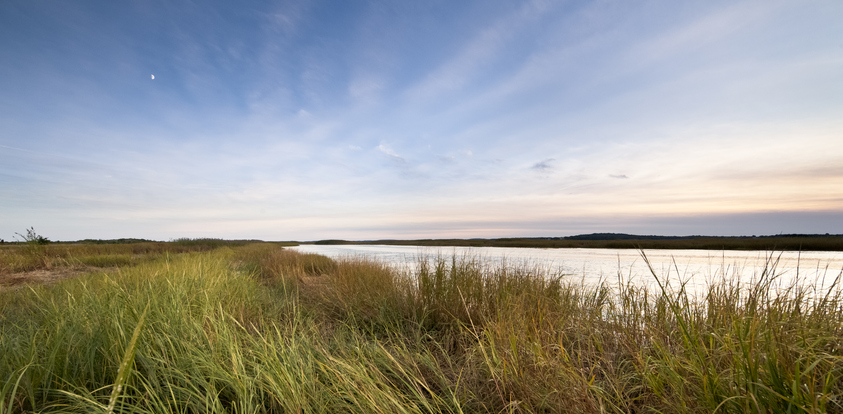 Plum Island Massachusetts
Plum Island is a barrier island located off the northeast coast of Massachusetts, north of Cape Ann named for the wild beach plum shrubs that grow on its dunes. Plum Island is an 11-mile long barrier Island off the shore of Newburyport and Newbury. Once largely a summer getaway, Plum Island is increasingly a year-round community. The island has many residences, a national wildlife refuge, restaurants, an inn on the beach, and of course miles of beautiful sandy beaches.
A family-friendly town just outside of Newburyport, Plum Island is perfect for sunning, fishing, boating, kayaking and bird watching with many migrating species using Plum Island for breeding and nesting.
---
Book Direct and Save with a Plum Island Rental Management Company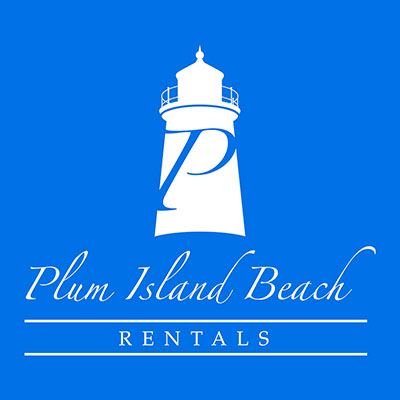 Linda McKeehan began her business Plum Island Beach Rentals in 1996. Her service, knowledge, and expertise of real estate, vacation rentals, and the.. learn more
Plum Island Lighthouse
The Plum Island Lighthouse is located on the Merrimack River. Newburyport was an important port by the late 1700s, but the entrance to the harbor was dangerous with shifting channels at the mouth of the Merrimack River, near the northern end of Plum Island. To aid shipping entering the river, local mariners at first built fires on the beach and erected poles holding torches. This proved inadequate, and the General Court of Massachusetts authorized the building of "two small wooden lighthouses on the north end of Plumb Island" in 1787. They were finished the following year. For more information visit
Birding and Wildlife
The focal point for many birding trips is the Parker River National Wildlife Refuge, a 4,662-acre sanctuary located on Plum Island. The Parker River National Wildlife Refuge is home to over 800 species of birds, plants and animals. The entrance to the refuge is situated less than four miles from Market Square Newburyport. The refuge contains a wide variety of habitats including beaches, sand dunes, saltmarshes, salt pannes, freshwater impoundments, and maritime forests. The large salt pannes located on the west side of the refuge road are excellent places to see a large variety of shorebirds during fall migration (July through September) and egrets and herons from mid-April through October.
The Hellcat Wildlife Observation Area has large freshwater impoundments, an extensive swamp, and deciduous forest. The impoundments and swamp usually support large numbers of waterfowl, herons, and shorebirds. The woodlands are excellent places during the spring and fall to observe large numbers of migrating songbirds, including the magnificent wood-warblers. Near the southern end of the island, Stage Island Pool is also excellent for waterfowl and waders. Sandy Point State Reservation at the sound end of Plum Island is a breeding area for the endangered Piping Plover during the summer and a very productive site in fall for shorebirds. During the winter, the Parker River National Wildlife Refuge is a great place to see waterfowl plus many northern species that winter in our area. Highlight species include the Rough-legged Hawk, Northern Shrike, and Snowy Owl. Parking is available at the Refuge, the Point or in private parking lots. Fee Charged.

Fishing
There are plenty of fish to be caught in the Merrimack River and off shore. If you enjoy fishing, you can cast your lines off the shore of Plum Island, or sign up for an off-shore excursion on a charter boat. The north end of Plum Island offers spectacular views of the inlet to the Merrimack River, surf fishing, an historical lighthouse, and deep-sea fishing/party boats. Parking is available at the Refuge, the Point or in private parking lots. Fee Charged.
Massachusetts Audubon Society's Joppa Flats Education Center, an environmental conservation and educational organization is conveniently located on Plum Island Turnpike on your way to the island. They offer organized bird watching tours and other educational programs for adults or the whole family.
Kayaking
Join a kayaking excursion with Plum Island Kayak. They will lead you on a guided kayak tour of the Merrimack River exploring a variety of unique habitats including salt and freshwater marshes, estuaries and other adjoining waterways along the Merrimack: the Indian River, the Powwow River, Town Creek, Joppa Flats, the Parker River National Wildlife Refuge, and Plum Island Sound. They also do midnight paddles, kayak fishing and paddles with seals!
Boating
Or, you can board the boat from Plum Island Point and sail on the Captain's Lady – one of three in Captain George Charos' fleet. Spend the day deep sea fishing and try your luck hooking cod or haddock. Stripers run freely in the month of the Merrimack. Captain's Fishing Parties also offer sunset dinner cruises. Enjoy dinner and dancing to the sounds of reggae, blues and other sounds. Dance away under a beautiful sunset. And don't forget to catch the fireworks close up during Yankee Homecoming on a Fireworks Cruise. Many other outfits in the area offer charters and fishing parties as well.
Beaches
Plum Island offers miles of public sandy beaches. Sandy Point on the southern tip of Plum Island is a State Park and a wonderful place to swim, sun yourself or go tidepooling.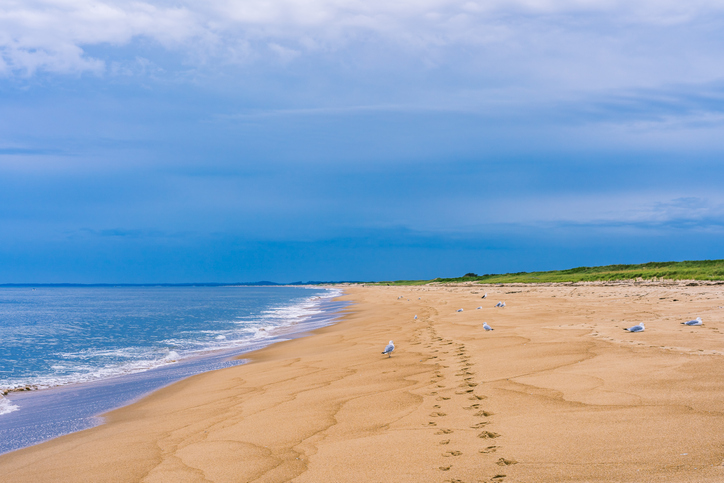 Plum Island Airport
Plum Island Airport is the oldest private airfield in the USA, with its first flight in 1909. It was under threat of closure in 2001. A group of concerned citizens and aviation enthusiasts rallied to save the airport. It is privately owned by Historic New England (formerly the Society for the Preservation of New England Antiquities).
Accommodations and Dining
Book direct and gain in service with a Plum Island Vacation Rental Manager Accommodation.

Plum Island is home to two funky restaurants serving delicious meals year-round. Plum Island Grille is located on Sunset Boulevard and has magnificent views of the sunset on the marshes. Their menu consists of a mix of international flavors that have come to define new American world cuisine.

Bob Lobster is located on the Plum Island Turnpike, on the way to and from Plum Island. Bob Lobster not only markets Bob's fresh catch but he's also serving up golden-fried seafood, homemade crab cakes and chowders, ice cream, and more. There's even a modest but reasonably priced selection of fresh fish along with our own take-and-bake seafood and lobster pies (some available gluten-free).
Map of Plum Island Massachusetts