Saratoga Springs Travel Guide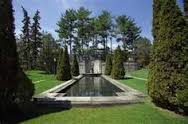 Saratoga Springs New York
Saratoga Springs is a cross between old time prosperity and present day travel town USA progression-from the backdrops of "dirty dancing" to the freshness of the brewery. The mineral water produced and enjoyed in Saratoga has become famous. Before horseracing became the main draw, the area's number one summertime attraction for all ages has been their natural mineral springs. One thing is for certain, this location was and is a special place on the map.
---
Rental Managers in Saratoga Springs New York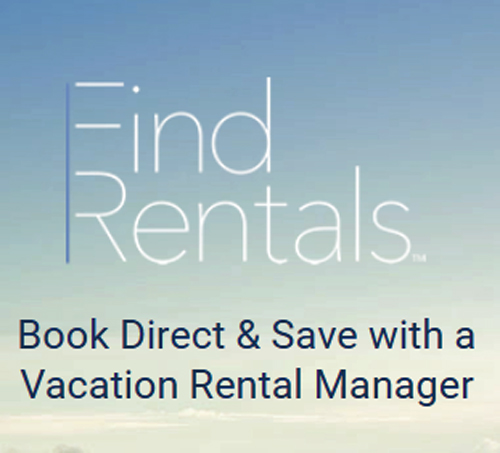 Book Direct with Local Professionals
Travelers - Tell us where you want to go, the type of property you want to stay in, number of guests and the dates your looking to stay and we'll have.. learn more
Geography/History
Saratoga Springs is also referred to as just Saratoga and is located in Saratoga County, New York, United States. The numerous mineral springs in the area served as the reason "springs" was used in the naming of this city. Approximate population is 26,700.
Legendary Mineral Water
Saratoga houses some of the few naturally carbonated springs left in the country. The famed Lincoln Baths was one place people would go to be treated with these waters. These springs were believed to have healing powers. Drinking and bathing in the waters of Saratoga Springs was believed to act as medicine by the Mohawk and Iroquois Indians many hundred years ago. They celebrated its strong healing properties. Once the settlers discovered the waters healthy benefits, frequent travel to Saratoga Springs became a way of life. Some say that even George Washington himself was such a true believer of the waters restorative powers that he tried unsuccessfully to buy High Rock Springs back in 1783. The Roosevelt Baths continue the tradition, offering mineral water baths, massages, and other spa treatments.
Tourism



Mineral Springs
The springs can be found all over town. It is important to call for reservations, schedules, and rates. Most of the springs are covered by small pavilions and marked by plaques; others, however, are less conspicuous, sometimes just a spigot in a rock. The springs themselves are potable and range in flavors, from clean freshwater to more of a salt taste. All springs are regularly tested to ensure high quality. Visitors are welcome to bottle the spring water for personal consumption. List of Springs - Big Red Spring, Charlie Spring, Columbian Springs, Congress Spring, Deer Park Spring, Empire Spring, Geyser Island Spouter, Geyser Spring, Governor Spring, Hathorn 1, Hathorn 3, Hayes Well Spring, High Rock Spring, Old Iron Spring, Old Red Spring, Orenda Spring and Tufa Deposits, Patterson Springs, Peerless Spring, Polaris Spring and Rosemary Spring.



Saratoga Spa State Park
~SSSS is designed after the original European spas that were recognized for their classical architecture and decadent landscapes. SSSP is currently recognized as a national historic landmark. The park is known for its mosaic of diverse cultural and recreational assets. The internationally known Saratoga Performing Arts Center (SPAC), Spa Little Theater, National Museum of Dance, Automobile Museum, Gideon Putnam Resort and Roosevelt Baths and Spa offer a variety of activities for the whole family to enjoy, all the while in the midst the aesthetically pleasing setting.
~Picnic-areas offer grills, tables and restrooms with no reservations required. Group picnic areas with a shelter do require registration ahead of time.
~Pools-The Peerless Pool Complex has a main pool with zero-depth entry, along with a separate slide pool with a nineteen foot double slide and a children's wading pool with a fountain. Then there's the Victoria Pool which is a smaller swimming pool surrounded by arches. All pool areas include shower, locker and restroom facilities.
~Golf Two golf courses are available, an 18-hole championship and a 9 hole executive course will challenge any golfer. Catherine's in the Park offers light meals and catered outings. There's a Pro Shop and indoor golf training center with both group and individual instruction available. Hardtop tennis courts and clay courts are available for park visitors.
~Walking-The flat stretches of terrain throughout the park offers easy walking. Trails that run along the stream side provide a natural ambiance for the naturalist or casual hiker. Historical walks are offered in July & August. Walking trails are also available at the Hemlock and the Burl trails.
~Running-Certified 5 and 10 km courses attract running events in the spring and fall. The park also serves as host to many high school and college cross country meets. Clubs or Schools may contact the Park Office to coordinate events.
~Winter Sports-The park offers 20km of cross country skiing and snowshoeing trails. Skiing along the golf course offers good practice for beginners while good downhill terrain can be found in the valley carved by the Geyser Brook. Skating is also available in the park with two different skating areas. The recreational rink is located at the Victoria pool mall while the hockey rink is located near the Warming Hut, which is available for your comfort. Snowshoes may be rented at the Park Office during the winter season.
~Horse Racing - The city is perhaps best known for the Saratoga Race Course which opened on August 3, 1863. The first track was located across Union Avenue (at the present Oklahoma Training Track location) from the present Saratoga Race Course, which opened the following year. Founded by John Hunter and William R.Travers, the thoroughbred track is the oldest continuously-operating sporting event of any kind in the United States. The track holds a summer meet lasting six weeks, from late July to Labor Day, that attracts the top horses, jockeys, and trainers in America. The meet features a number of major stakes races, with the Travers Stakes, a Grade I race which is the most important of America's summer horse races. The track season sees a dramatic influx of people into the city. Hotels fill to capacity, and many residents of Saratoga offer their homes up as vacation rentals.
~Additionally-there is the Saratoga Casino and Raceway, a harness racetrack that includes a video gaming facility, the Racino, and a horse betting simulcast room.
Arts and Entertainment
~Superhorse - Superhorse was a unique undertaking where (34) fiberglass horses were decorated and set on display around downtown Saratoga Springs in the 2007.
~The Saratoga Performing Arts Center (SPAC) - SPAC is a covered outdoor amphitheater located within the grounds of SSSP and boasts a capacity of 5,000 reserved seats and 20,000 general admission in the lawn section. SPAC is the summer home of the Philadelphia Orchestra and the New York City Ballet, and has hosted a weekend-long jazz festival for several decades. Annually the Saratoga Native American Festival is held on the grounds of SPAC. It is a stop for touring national recording artists every summer. Away from the State Park grounds is the Spa Little Theater which hosts homemade theater as well as Opera Saratoga (also known as the Lake George Opera) during the summer.
~Museums - Included are the National Museum of Dance and Hall of Fame and the National Museum of Racing and Hall of Fame.
~Night Life - The city provides vibrant and storied night life. Cafe Lena was one of the first places in the US where Bob Dylan performed back in 1961. Arlo Guthrie also played at Cafe Lena early in his career and has returned for occasional benefit concerts. Mom's typically dote when learning that Don McLean was a frequent performer there early as well earlier in his career. Most of the establishments are located on Broadway, Caroline Street in the Hamilton District, and the new Putnam Street. A recent renaissance has transformed Beekman Street (once the center of a lower-class residential housing) into an art district where you can find art galleries, a restaurant, a pub, teahouse, and a bistro. Many local artists live, work in co-ops, arrange events and frequent the area.
~Yaddo - Is a 400 acre artist community and was founded by Spencer Trask and his wife Katrina Trask. Initially Yaddo was created back in 1900 and has hosted numerous authors, some of which would later go on to win Pulitzer Prize and Nobel Prize. Here are some of the notable authors who came through Yaddo were Sylvia Plath, Truman Capote, and David Sedaris. The Yaddo grounds are located near the Saratoga Race Course.
For more information about Saratoga Springs visit: http://www.saratoga.org
Map of Saratoga Springs New York