Zoar Valley Whitewater Rafting
Zoar Valley Rafting in the Springtime.
Date(s)
March
Next date of this event TBD.
Venue / Location
Zoar Valley
Zoar Valley Area New York
---
In Western New York and even in the United States Zoar Valley is a fishermen and hiker's little piece of paradise. The Cattaraugus Creek is approximately 70 miles long draining down into Lake Erie. Zoar Valley runs from Springville, New York below the scoby dam to Gowanda. Hiking through the valley your notice all the wonderful colors of the land and stream, waterfalls, bald eagles, and breathtaking scenery. Fishing each year around October to November, fishermen descend on the lower course of Cattaraugus to take advantage of the annual steelhead trout runs. NOW back to rafting Zoar Valley, its a short lived season as its based on the creek's water level which is why as the snow melts in March, April, and May ... usually end of April is best time ... dress in wet suit and rent from 2 outfits - and enjoy multiple hours with a guide - stay at one of our Zoar Valley cabins and make a weekend you wont forget!
See: www.cattraftingadventures.com or www.zoarvalleyrafting.com
---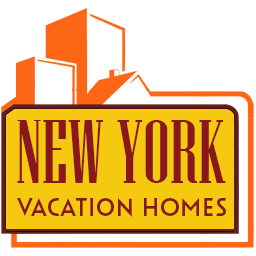 Short Term Rentals for a family vacation, couple getaway business trips, and reunions. The alternative and creative stay to a hotel - experience the.. learn more
---