Outer Banks Attractions
Outer Banks North Carolina Local Attractions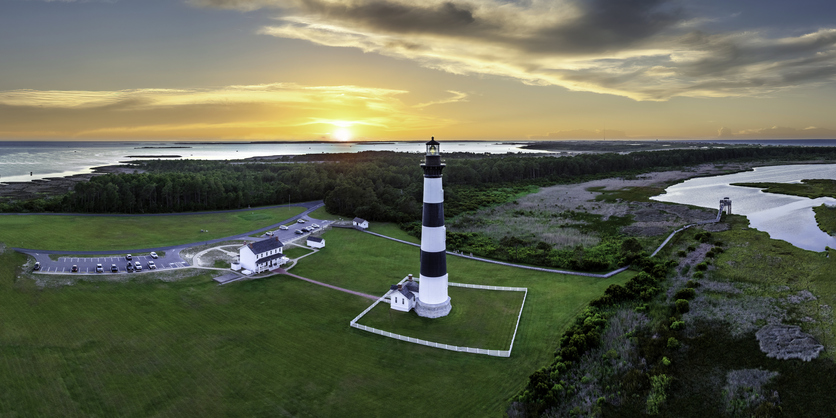 * Bodie Island Lighthouse
Are you looking for the best destination for your family trip?
Would you like to get a short break from your busy business schedule?
If so, Outer Banks in North Carolina is a perfect choice. Every year, many people visit the Outer Banks to enjoy adventure activities. Climbing the lighthouse lets you explore the stunning view of the surrounding area and sandy beaches. From historical lighthouses, wild horses, a long thin ribbon of sandy beaches, and shipwreck diving sites to famous surf conditions, Outer Banks are ideal tourist destinations for surfers, families, artists, etc. During the winter season, a lot of businesses close. You can plan the Outer Banks tour in the summer season and visit historic attractions.
In addition, countless bridges and towns connect the barrier islands and the Atlantic Coast, making it one of the world's most famous holiday destinations. There are endless stretches of surf, sun and sand in the Outer Banks of North Carolina that grab the attention of different people worldwide. Read on to learn about Outer Banks local attractions, where to stay and local businesses.
Outer Banks in North Carolina is the paramount holiday destination. The Outer Banks are a seemingly endless stretch of sun, sand, and surf. If you are an outdoor explorer or history lover, you take a trip to Outer Banks and have a fun experience. Wonderful beaches, sand dunes and grasses are barriers to the island. Moreover, the island provides plenty of adventure activities like diving, fishing charter, Jet Ski, surfing, fishing charter, etc. You can get lifetime memories when visiting the outer banks in the summer days. Here are Outer Banks North Carolina local attractions:
1. Famous Beaches of Outer Bank NC
Many people visit the Outer Banks during summer to enjoy surf and sand. Fifty miles of breathtaking seashore allow you to create memorable moments with your beloved ones. It is an ideal place to surf waves and kayak, develop sandcastles, and bask under the sun. Kill Devil Hills, Ocracoke Island, Corolla Beach, Kitty Hawk, Hatteras Island Beaches and Nags Head are famous seashores in Outer Banks. The water is a great temperature on summer days, and the sand is clean, which grabs the attention of tourists. The good pastimes on the Outer Banks beaches are swimming, playing in the waves, surfing, etc. Coquina Beach in Outer Bank is the first beach with an ADA ramp and effortlessly reachable public facilities.
2. Lighthouses
There are five lighthouses on the outer banks that most travellers like to visit Cape Hatteras Lighthouse, Bodie Island Lighthouse, Roanoake Marshes Lighthouse, Currituck Beach Lighthouse, and Ocracoke Lighthouse. You can climb on top of the lighthouse, which stands at over two hundred feet, for outstanding views of the islands. Find these spots along the shorelines of North Carolina's Outer Banks.
3. Kill Devil Hills
Kill Devil Hills is one of the towns in Outer Banks situated between Nags Head and Kitty Hawk. It is home to over seven thousand residents. Moreover, the town provides Memorials, beaches, numerous attractions and plenty of rental homes. It has various activities for adults and kids, providing a thrilling experience.
4. Wright Brothers National Memorial
The Wright Brothers National Memorial is the birthplace of flight. When visiting Outer Banks, you never miss seeing this memorial. The exploration includes sand dunes where Wright's four successful flights took off and boulder markers that mark every landing site. The Wright Flyer, the first powered flight created by Orville and Wilbur Wright, changed transportation forever.
5. Historic Sites and Museums
The Elizabethan Gardens, The Lost Colony and Roanoke Island Festival Park are historic sites in Outer banks. Therefore, you visit these places and celebrate Elizabethan history without trouble. In the Wright Brothers National Memorial, tourists can experience the magic of creative
development. The East Coast's sand dunes are the best destination for kite flying, hang gliding and other activities. Besides, Jockey's Ridge State Park is the most visited place in North
Carolina.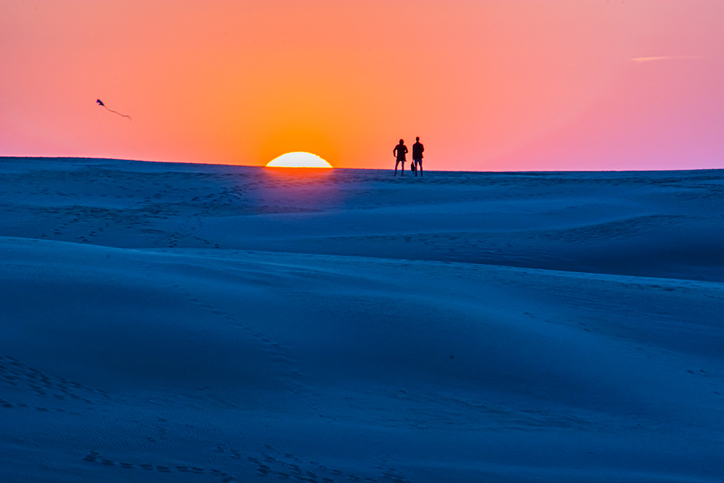 * Jockey's Ridge State Park - Nags Head, Outer Banks, NC
6. Jockey's Ridge State Park
Outer Banks are the perfect destination for coastal and natural experiences. Jockey's Ridge State Park is a popular attraction in the Outer Banks. It is home to the biggest sand dune system in the US. Moreover, the dune reaches up to a hundred feet high based on the wind gusts, allowing the visitors to see the stunning view of the Carolina shoreline and never-ending sand. Visitors can see the Roanoke Sound and the marine environment in the park.
7. North Carolina Aquarium on Roanoke Island
Carolina Aquarium on Roanoke Island is the best indoor activity in Outer Banks. You can explore rescued sea turtles and learn their habits with the Atlantic seashore. A lot of educational research and exhibits are taking place at the aquarium. People can schedule the dive with sharks for an adventure experience. You can enjoy the fresh seafood on Roanoke Island.
8. Elizabethan Gardens
Elizabethan Gardens is a must-visit place on the Outer Banks during a sightseeing trip. The garden is spread over 10.5 acres and features more than five hundred plant species. It has many roses, historic herbs, flowering plants, trees, hydrangeas and camellias. Apart from February, the garden is open throughout the year. It is located among the elaborate gardens where the ancient live oak was planted in 1585 by the first colonists.
9. Jennette's Pier
Jennette's Pier is located in Nags Head, which stretches a thousand feet in the Atlantic. It is powered by wind, which makes it a famous tourist attraction in Outer Banks. Besides, Jennette's Pier has a small aquarium and educational centre. You can enjoy fishing with your partner at Jennette's Pier. In addition, Rodanthe Pier is famous for fishing, providing fishing tools for rentals such as Avon Pier, Avalon Pier, and more.
10. Duck Town Boardwalk
Duck Town Boardwalk is a bike-friendly region in Outer Banks. It is located in the centre of town that stretches about 0.6 miles. People who want to spend free time at the beach with kids and partners can visit Duck Boardwalk. Explore the aquatic forest and willow swamp and eat delicious foods. Walk on the boardwalk to see the beautiful sunset views in the Outer Banks.
Book Direct and Book Local for Best Rates and Vacation Rental Service

Beach Realty & Construction - Kitty Hawk..
Beach Realty & Construction - Kitty Hawk Rentals is a family-owned and operated full-service real estate and property management company in the Outer.. learn more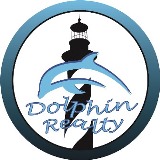 Dolphin Realty Hatteras Vacation Rentals
Dolphin Realty, is located in Hatteras Village and has been accommodating vacationers for the past 27 years. We are a small company which allows us.. learn more

Since 1947, we've made it easy to book, manage, or buy an Outer Banks (OBX) vacation rental. Outer Banks Rentals by Southern Shores Realty, let the.. learn more
---
Featured Outer Banks Vacation Rental Cottage in Kill Devil Hills North Carolina
3 Beds • 1 Full Bath • Sleeps 6
Beach Realty & Construction - Kitty Hawk Rentals
Additional Outer Banks Articles
--- Outer Banks Annual Events and Festivals
by Tiffany Wagner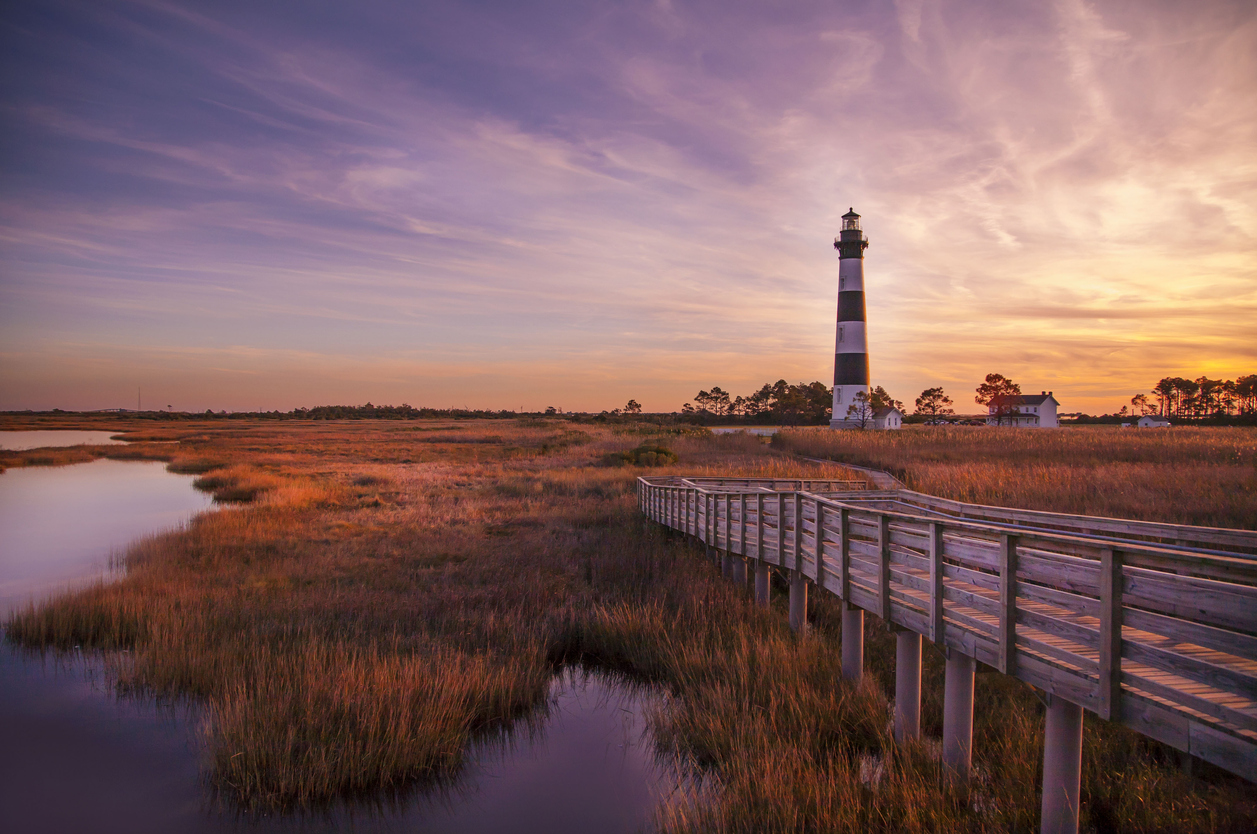 Outer Banks, OBX, North Carolina Travel Guide
by Anthony Vaarwerk Events in the Outer Banks of North Carolina
by Tiffany Wagner
---