Aspen Colorado Travel Guide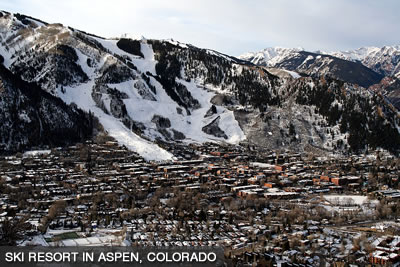 Aspen Colorado
Aspen, Colorado is a historic mining town, and a long-frequented retreat for Hollywood's rich and famous. But alongside the glitz and glamour are the ski bums who make Aspen, Colorado one of the foremost ski bum destinations in the country. Just west of Aspen, Colorado on Highway 82 are turnoffs to the Snowmass Ski Area, one of four ski mountains owned by the Aspen Skiing Company. Snowmass Village, at the town of the mountain's base, is a good destination for families with young children. It's slower paced, and has many ski-in and ski-out lodgings. Whether you are looking for a great place for a family skiing vacation or a romantic getaway, you'll find what you're looking for in Aspen, Colorado.
---
Rental Managers in Aspen Colorado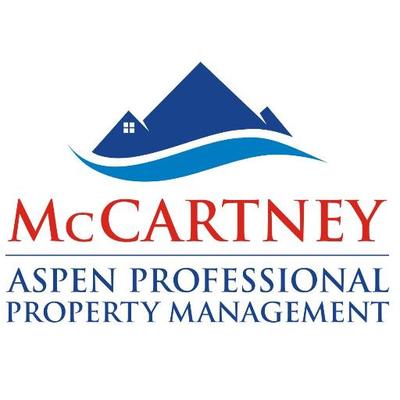 McCartney Property Management opens the door to all that Aspen has to offer. For over 30 years, we have provided a high level of professional service.. learn more
When To Go To Aspen
Aspen, Colorado is a great destination year-round, but if you're in the market for a certain activity – like Colorado skiing, Colorado rafting, Colorado hiking, or great Aspen, Colorado festivals – certain times of the year can be much better than others for visiting Aspen, Colorado.


Getting to Aspen
Aspen, Colorado is located in the middle of Colorado, nestled in the Rocky Mountains. Aspen, Colorado is about 200 miles from Denver, Colorado, and doesn't make for a bad drive at all. Driving is possible in the winter and the summer. Flying is also an option, either into Denver or into Aspen's Sandy Field Airport. If by rail is the way you want to travel, Amtrak stops in Glenwood Springs, Colorado, and ground transportation is available from there to Aspen, Colorado.


Skiing in Aspen
As a ski destination, Aspen, Colorado is tops. Widely regarded as one of the best ski towns in the US, Aspen, Colorado features wonderful resorts and terrain for downhill skiing, backcountry skiing, and Nordic/cross-country skiing. The town became a ski destination after World War II with the founding of the Aspen Skiing Company. The Aspen Skiing Company still runs the slopes today, keeping them in top shape for the thousands of skiing enthusiasts that descend on Aspen, Colorado and its slopes each year.


Other Outdoor Activities in Aspen
Aspen, Colorado it is also a prime destination for other outdoor adventures besides first-rate skiing and snowboarding. Nestled in the beautiful Rocky Mountain wilderness of Colorado, Aspen, CO proves a great base camp for adventures of all kinds: rafting, hiking, and biking. Rafting and canoeing are really lovely in early summer, and late summer brings the final thaw the reveal beautiful Aspen, Colorado hiking and biking trails.


Shopping in Aspen
As a destination for the who's who of Hollywood, Aspen, Colorado has to have great shopping – and it does. But it's not all fancy boutiques (though there are some of those). Aspen has a plethora of great galleries, artisan boutiques, and of course, great outdoors stores.


Culture in Aspen
Shopping and skiing are the big draw in Aspen, Colorado, but don't miss out on the other unique sights and sounds to be found in this special little mountain city in the Rocky Mountains. The Aspen Art Museum, the Aspen Fountain, the Wheeler Opera House, and the Crystal Fountain make for great afternoon and evening activities when the Aspen skiing (or hiking!) has worn you out.


Dining in Aspen
There are plenty of ways to burn calories in Aspen, Colorado and even more ways to put them on. Aspen, Colorado may be a small skiing town, but it has the restaurant scene of a large metropolis. Reservations are almost always required, so make sure to plan to visit your favorites. Bar menus and small plates are one way to keep each bill from creeping up high every night. Here are a few of the local Aspen, Colorado favorites.


Events in Aspen
When the slopes close in April, it may seem like things would shutdown in Aspen, Colorado. But nothing could be further from the truth! As the temperatures climb, Aspen, Colorado heats up with summer festivals. June brings the very popular Food and Wine Magazine Classic with cooking demonstrations by star chefs, wine tastings, and of course, lots of food. The Aspen Music festival runs throughout the summer and features world-renowned classical musicians. Aspen Summer Words is a literary festival organized by the Aspen Writers Foundation that features writer's workshops in the morning and lectures and readings by famous authors at night. The Aspen Ideas Festival is another super popular Aspen, Colorado festival. The Ideas Festival is sponsored by the Aspen Institute and brings together preeminent authors, scientists, writers, politicians, and activists for discussion, talks, interviews, and debate. The end of the Aspen, Colorado Festival Season is the Jazz Aspen Snowmass Labor Day Festival, a four-day event featuring live music, food, drinks, and fun.
Map of Aspen Colorado