Belgrade Lakes Travel Guide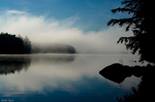 Belgrade Lakes Area Maine
Belgrade Lakes, often touted as "Vacationland", is Maine's premier lake resort community serving up delightful vacations for all four seasons. Just minutes from Augusta-Maine's capital city. A perfect destination for panoramic views of fields, rolling hills, scenic streams along with the beautiful chain of seven fresh water lakes ranging from 500 to 8,000 acres! Climb atop Blueberry Hill-Maine's famous look out to observe the magnificent offerings of Belgrade Lakes.
---
Rental Managers in Belgrade Lakes Area Maine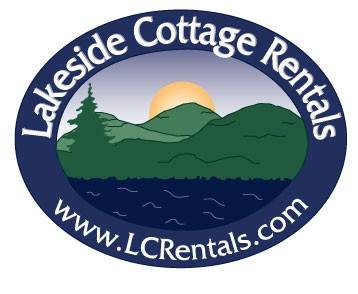 ---
Lakeside Cottage Rentals offers the perfect vacation home rentals and the best service for your vacation needs. We offer waterfront and lake view.. learn more
---
History/Geography
Belgrade's population is approximately 3,189 and roughly doubles during the summer months as part-year residents return to seasonal camps located on the shores of Great Pond, Long Pond and Messalonskee Lake. Belgrade includes the villages of North Belgrade, Belgrade Depot and Belgrade Lakes (or The Village). Augusta is the nearest city to Belgrade Lakes. The lakes were first settled in 1774 by Philip Snow from New Hampshire. Great Pond is the largest lake in the town. The settlers raised crops of potatoes leaning on agriculture as their main source of economic growth efforts. The lakes also developed mills -sawmills powered by the outlets of the ponds for creating rakes, shovels, spools and other farming equipment. Eventually, Belgrade developed into a resort community offering fishing, boating and lakeside cottages.
Tourism
Fishing enthusiast looking for that perfect vacation location? Belgrade Lakes supplies a variety of fish including Pike, Salmon, Trout, Bass, Perch and Pickerel. Visit the Maine Department of Inland Fisheries for the license to cast line all day long! Travelers to Belgrade Lakes are often surprised by the wide spectrum of things to do-from shopping the famous outlet malls or hiking the world famous White Mountain, from watching whales or enjoying a Moose Safari...resort skiing to tasting fantastic food-Portland is named by Bon Appetite Magazine as "the foodiest small town in America." Belgrade Lakes, Maine is rich in art history and offers a fantastic presentation through the Maine Art Museum Trail. The trail includes seven of Maine's famous museums all within a day's drive of each other with inviting cafes, cultural landmarks as well as cozy Inns and Cottages along the way for those who desire to take in the art at a slower pace. The area is perfect for anyone wanting to stop and smell the roses-per say- with guided photography tour to see birds, moose or other wildlife up close, or explore forests, fields and mountainsides on horseback. While for the entire family there are endless options for fun such as the Maine agricultural fairs offer entertainment, fun contests, children's activities and delicious food from July through October. Whether taking advantage of the exceptional kayaking, the finest sailing waters this side of the Mediterranean, or the world-renowned parks that Belgrade Lakes offers-every vacation leaves one wanting to return to experience more! For added information on Belgrade Lakes visit: http://www.midmainechamber.com/tourism/local_tourism.html
Map of Belgrade Lakes Area Maine