How to Find Last-Minute Vacation Rentals
Last Minute Vacation Rentals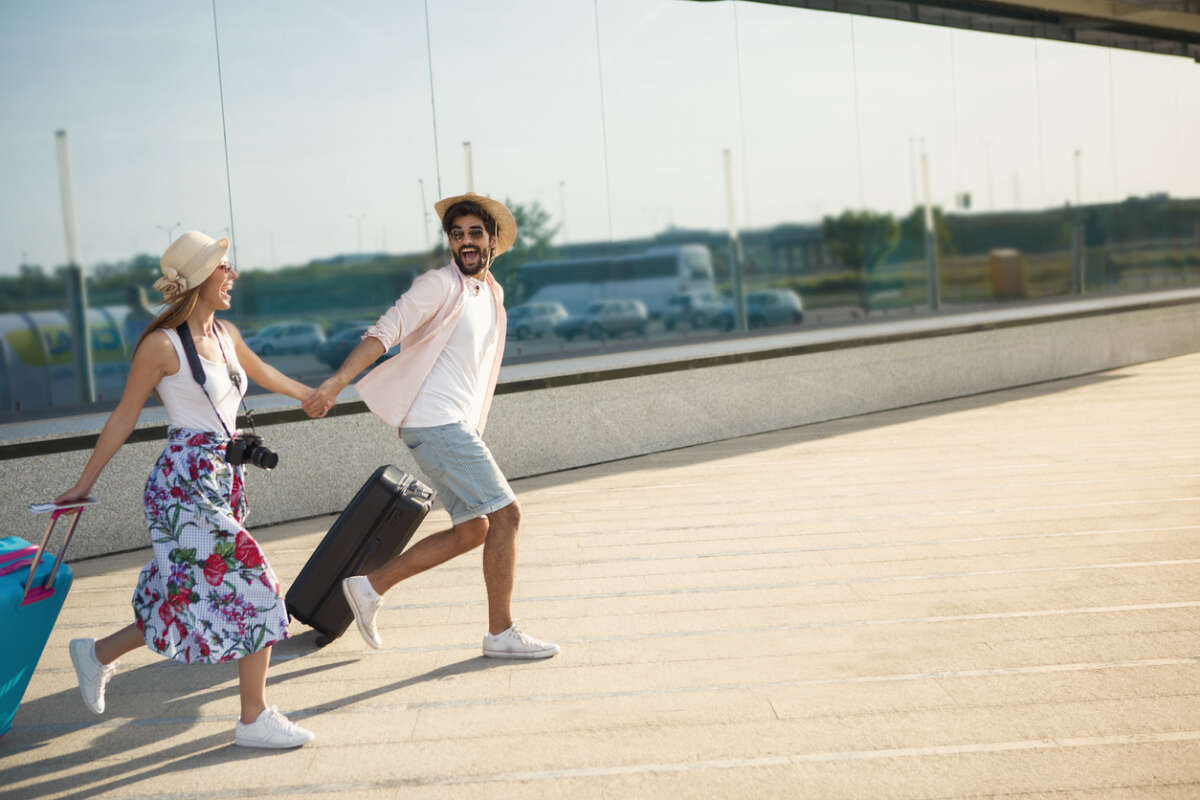 Learning the Art of Landing Last-Minute Vacation Rentals
Are you searching for miraculously low-priced last-minute vacation rentals? Travelers search for last-minute vacation rentals because they expect a substantial discount. This is a good approach when negotiating price with vacation rental managers--as opposed to hotel reservationists who have no authority to discount. If you catch the right person at the right time, you may manage up to 50% off! Keep in mind that vacation rentals, whether last-minute or not, in general, are usually the best overall values for vacation stays, anyway, To learn the best strategies and ideas for landing those last-minute vacation rentals, keep reading.
What is Last-Minute, Exactly?
Try anywhere from one day to one week to one month out. Of course, the biggest discounts will be negotiated for the soonest time. Professional vacation rental property managers understand that a vacancy is a potential loss of income. They know that "something" is better than "nothing."
Vacation Rentals Versus Hotels
As the hospitality industry grows, key differences between hotel rooms and vacation rentals emerge. Depending on budget, preferences, size, and time--it is crucial to choose the best option. We compiled some factors to help select your vacation rental--whether last-minute vacation rentals or not.
Two Secrets to Landing Last-Minute Vacation Rentals
You may not like this first idea, but it does work. Get yourself registered on as many travel sites as possible, because they will send out last-minute travel deals. Start with our Travel Club Subscription. However, if receiving travel emails does not appeal to you, the next best thing is to search online for vacation rentals in your preferred area. The most important trick you need to use is to speak with the management company (or owner) directly. Also, we highly recommend renting from property management companies for a number of reasons (see Why Professionally Managed Vacation Rentals).
First, find your list of locations. Then search availability in those locations. If possible, be flexible with your vacation times. Now here's the difficult part. You' will need to call the vacation rental property manager to speak with them directly. Forget, email, texting, inquiries through third-party sites. Remember, this is the last-minute! Contact them in person, directly! Once you get in touch with the property manager directly, use open-ended questions. Give them a chance to make you an offer. Let them do the math.
Ask what they might have available as a last-minute special? Ask them what is the best rock-bottom price they could extend ... if you book today, or even, within 24 hours! This is highly motivating for management companies with vacancies. The hard part is that most of the vacation rental sites block the property manager's information. However, Find Rentals does allow you to contact the VACATION RENTAL PROPERTY MANAGERS directly. To start searching for your last-minute vacation rentals go to the Last Minute Offers from Vacation Rental Managers. Or, keep reading to learn more about getting the most value for your money on your next vacation.
Vacation Rental Management Companies for Last-Minute Rental Deals
Beachside Getaway offers the finest collection of vacation rentals on Hilton Head Island. You'll feel right at home in one of our condo, villa, or vacation home rentals. All of our vacation properties offer the very best amenities ranging from private balconies, beach views, cozy fireplaces, hot tubs, heated pools, and more. Beachside Getaway has vacation rentals for all family members including our 4 legged friends.
Welcome to Coastal Condos. Since 1991, Coastal Condos has served thousands of happy vacationers to North Myrtle Beach providing excellence in service, dedication and personal attention to each and every client. We have successfully created vacation memories and great times for families and friends, and we would like to serve you. Coastal Condos is home to some of the most luxurious oceanfront properties.
Edisto Realty is a modern, full-service realty company specializing in beach rentals and the sale of real estate for vacation, investment, recreation, and retirement living. We can help you find a beach house escape where you can take your time and create family memories. We like to say that Edisto is where families come to play! Enjoy the Edisto Beach lifestyle, relax and renew your spirit on one of the best beaches in South Carolina.
Lakeside Cottage Rentals in the Belgrade Lakes Region of Maine is a professional property management company offering you the best vacation rental accommodations and quality service for the Belgrade Lakes. Their friendly and knowledgeable property management staff strives to make sure your vacation is enjoyable and memorable.
Providing Quality Vacation Rental Property Management in Port Aransas, Port Aransas is a seaside village that is small enough to be charming but big enough to be one of the 3 major beach getaways on the actual Gulf of Mexico Texas Coast. You can still drive/park on our beach, with a Parking Permit. We are the perfect vacation spot for families and singles young and old.
Welcome to Two Casitas Santa Fe Vacation Rentals, Owner Wendy Kapp has been in business for over 15 years, our 50 unique vacation homes are located in Santa Fe's finest neighborhoods, only blocks away from The Plaza, our town's historic center. Nearby are Canyon Road's world-class galleries and restaurants; a short walk takes you to the newly modernized Rail Yard historic district. Only Two Casitas offers such a selection of exquisite Santa Fe lodging possibilities.
Additional Find Rentals Suggested Articles
--- Vacation Rentals in Great Hunting Areas
by Find Rentals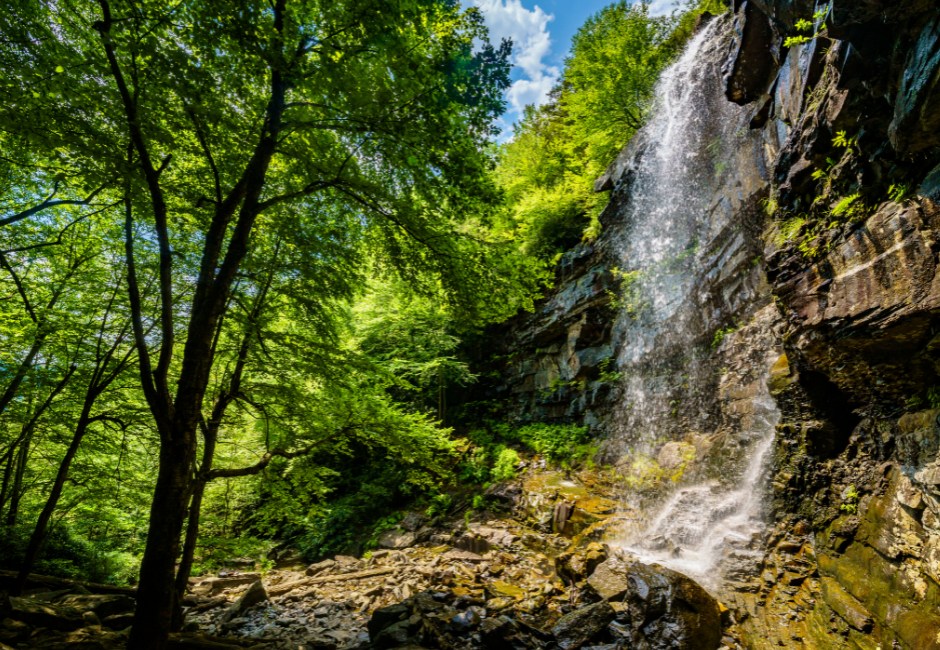 6 Wonderful Waterfalls Near Towamensing Trails
by Anthony Vaarwerk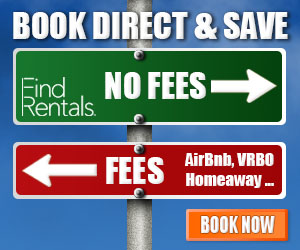 Book Direct versus Online Travel Agencies
by Alissa Isenhath
---