Big Sky Montana: Travel Guide and Vacation Rental Accommodations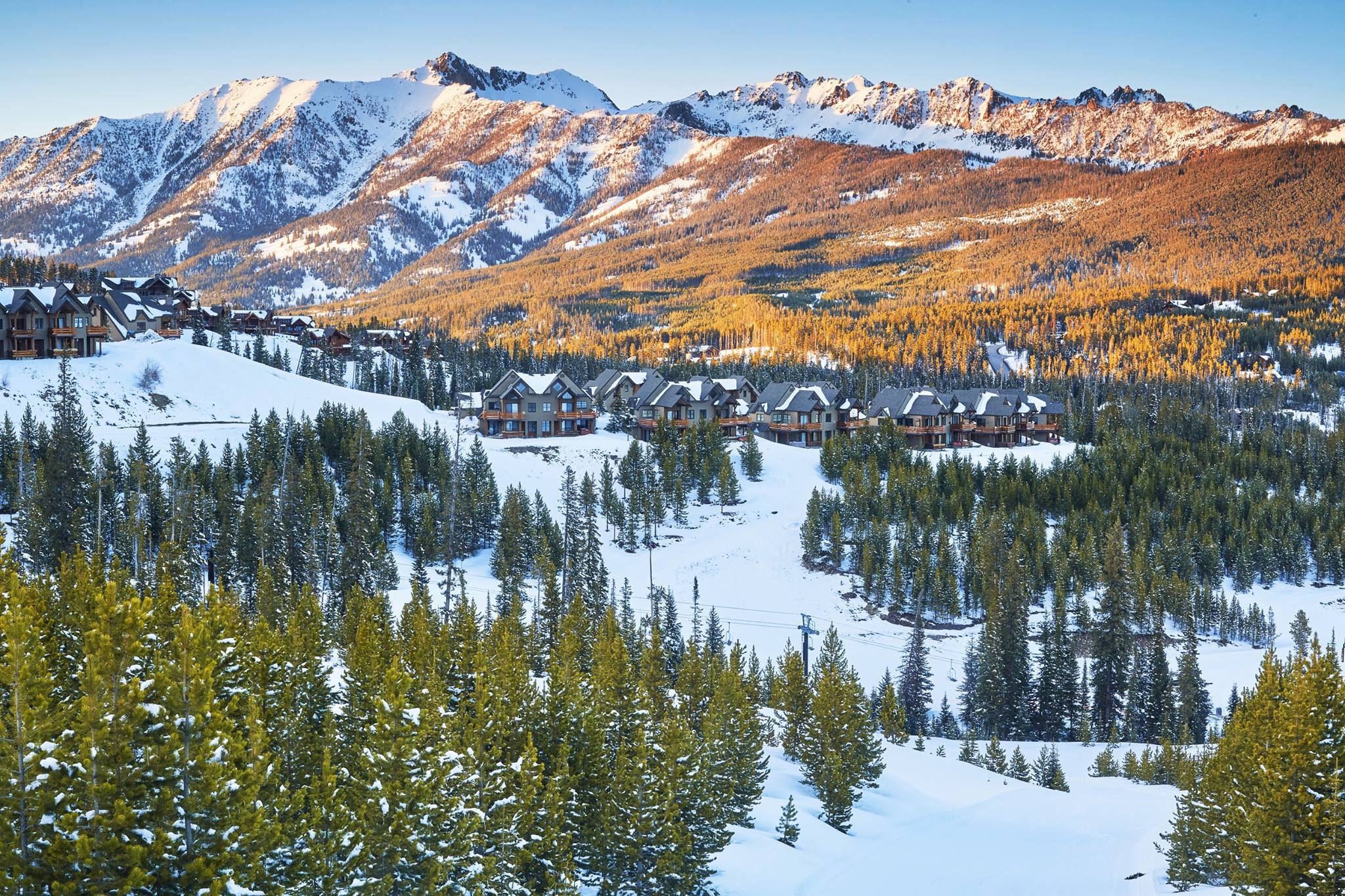 Big Sky Montana
Adventure-seekers and outdoor enthusiasts will have their wow moment in Big Sky, Montana. This town nestled in the Gallatin National Forest is a popular spot for skiing, mountain biking, snowmobiling, whitewater rafting, horseback riding, fly fishing, and many other activities. All year round - winter, spring, summer, or fall - Big Sky is a perfect place to spend a vacation. You will not regret your choice of visiting this beautiful travel destination because of the many attractions and activities you can see and enjoy here.
Pack your things and visit Big Sky in Montana for your vacation. Whether you are visiting in summer, spring, winter, or fall, the town will give you a memorable and fun experience. Enjoy many activities in Big Sky, such as skiing, hiking, mountain biking, fly fishing, whitewater rafting, and ice skating. Here is a travel guide if you want to visit Big Sky, Montana.
---
Book Direct and Save with a Big Sky Montana Vacation Rental Management Company

Two Pines Properties understands what makes a vacation rental home right for our guests. We make it our business to provide vacation rental.. learn more
Things To Do in Big Sky Montana
Visit Yellowstone National Park
Many choose Big Sky Montana as their base camp for Yellowstone National Park vacation. With an area of approximately 3,500 square miles, Yellowstone National Park is a great place to sate your outdoor cravings. You will find lakes, rivers, hot springs, geysers, canyons, and vast forests in this park.
Different wildlife species thrive in this vast protected area, such as elk, bears, antelope, bison, and wolves. Over a hundred bird species can also be found in Yellowstone, such as peregrine falcons, osprey, and bald eagles.
Yellowstone is just a 45-minute drive south of Big Sky. The park's North Entrance is accessible all year round but closed to car traffic during the winter season. The West Entrance is available to vehicle traffic from the middle of April to late October and is open to snowmobile and snowcoach in the winter months.
Hiking
Big Sky offers outdoor enthusiasts with lush forests, peaceful streams, and rushing rivers. Hiking through scenic mountain landscapes is one of the top things to do in Big Sky Montana. Hikers will surely have an exhilarating adventure exploring the vast mountain landscapes of the place. There are trails suitable for beginners and advanced hikers. Go online to look for Big Sky's topographical maps, hike trail difficulty rating, and other important hiking info.
Mountain Biking
The biking trails at Big Sky Bike Park are great for novice, intermediate, and advanced riders. Bring your own bike or rent one, and there are also available lessons for those who want to learn biking fundamentals.
A 40-mile bike trail at Big Sky Resort gives you the adrenaline rush you need. Both gravity and cross-country trails offer a mix of smooth flow, windy single track, and technical terrain.
Also, experience downhill mountain biking with the area's only lift-serviced trails. Ride up chairlifts to access trails of all levels. Experience terrain better than ever with all-new bike carriers on America's fastest 6-person chairlift.
Camping
If you want to spend the night outside in Big Sky Country, set up a hammock between two trees, find a flat area of ground on which to set up your tent, or park your camper there. Every type of camper can choose a spot here. Spend the day mountain biking, hiking, or fishing afterwards.
Whitewater Rafting
Go on a whitewater rafting adventure in one of Montana's rushing rivers. Companies like Montana Whitewater offer thrill-seekers an amazing experience of their lives. Be sure to bring your family or group of friends to double the fun. The best time to enjoy whitewater rafting in Montana is throughout the summer and fall seasons.
Nordic and Backcountry Skiing
Near Yellowstone National Park and Big Sky Resort, Nordic Ski Resort is a popular spot for backcountry and Nordic skiing. With its excellent guides, dependable snow, and spectacular terrain, the famous ski resort was voted number 1 by the Cross Country Skier magazine. The Nordic Ski Resort has a total of 85 kilometers of groomed trails for an unforgettable skiing experience.
Fly Fishing
Rivers and streams in Montana are perfect for anyone who loves fly fishing. This pastime activity and sport is popular among locals and tourists, especially because you can find lots of local resources to enjoy your fishing adventure.
You can join a guided fly fishing trip or get some lessons from a seasoned fisherman. Companies that offer fly fishing tours also provide you with the gear and equipment for this river activity.
Snowmobiling
Snowmobiling across expansive meadows, breathtaking alpine landscapes, and powder fields will allow you to experience Big Sky and Yellowstone National Park.
On a guided snowmobile excursion, you may explore Yellowstone National Park. A typical tour lasts the whole day and includes stops at famous locations like Old Faithful and the Grand Canyon of Yellowstone. For an extra fee, several outfitters offer full body suits, boots, gloves, and helmets.
Ice Skating
There is an outdoor skating rink in Big Sky town that lets you enjoy ice skating for free. Try your skills on the ice and go home satisfied. You can rent skate gear at Grizzly Outfitters for this fun activity.
Golfing
Play golf as you watch the spectacular views of Lone Peak along the West Fork banks of Gallatin River. Then, have a drink or two and enjoy some delicious delicacies at Bunker Bar and Grill after playing your favorite sport.
Map of Big Sky Montana