Frisco Colorado Travel Guide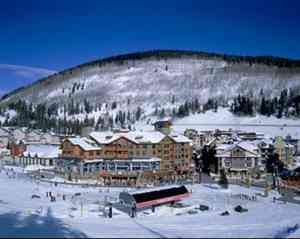 Frisco Colorado
Frisco, Colorado is named the main street of the Rockies. A friendly quaint, sleepy town with the hustle and bustle of lots to do-in fact more than can be enjoyed in just one visit! Whether interested in backcountry skiing, tubing, fly-fishing or powerboats-every season in Frisco offers a new set of adventures. Between all the exciting extreme sports activity and the breathtaking scenery of the mountains and lakes surrounding Frisco- this town offers the best of both worlds for fun and relaxation. A Rocky Mountain vacation is bound to be a memory maker in Frisco!
Geography/History
Frisco, Colorado-a popular resort town among skiers from around the world has an approximate population of 3,000 people. The first travelers to Frisco were the Ute Indians. While the first white men to venture through the area from 1810-1840 were known as "mountain men" busy trapping beaver in the high mountain lakes for their thick coats. Frisco was founded in 1873 by Henry Recen, with the area being built up as a result of the mining boom of the 1870's. By 1882 the permanent population reached around 250 with two railroads, many businesses, hotels and saloons. Unfortunately by 1930, the depression left its mark on Frisco leaving it with a population of 18. As a phoenix rising from the ashes, Frisco was able to survive, bringing the population back up to 50 by 1946. Although Frisco remains to keep its feel for being a sleepy little town with its modest permanent population, it attracts some 3 million people a year to experience its slopes.
Tourism
Frisco visitors love frequenting the Nordic Center at the Peninsula Recreation Area, with facilities for skating, cross country skiing and snowshoeing throughout the winter months. Skiers from all over set out on skis from Frisco to any one of five of the area's best ski resorts– Arapahoe Basin, Breckenridge, Copper Mountain, Keystone, and Loveland. The ever so popular Breckenridge and Copper Mountain ski resorts provide a variety of skiing and snowboarding opportunities that include a wide range of ski trails and activities for all levels of experience and ability. The area is so popular for skiing that many forget to take advantage of the amazing white water rafting opportunities available in Frisco as well. The warmer months also draw the hikers and campers to Frisco for loads of adventure-mountain biking, climbing, rafting and fishing. Sail, motor or paddle boat from the Frisco Bay Marina into the high altitude Lake Dillon and its 330 acres. It's begging to be explored! For some historic fare, check out the Frisco Heritage Museum of Art for an excellent collection of preserved and reconstructed historic buildings which chart Frisco's development from trapper camp, to mining town, to its present day. The finishing touches to the memories made in Frisco can be added while relaxing, reflecting and rejuvenating, in any one of the 40 bars, cafes and restaurants amongst the awe and inspiration of the Rocky Mountains. Frisco, Colorado-guaranteed a vacation destination for many years to come.
For more information about Frisco visit: http://www.friscococ.com/
Map of Frisco Colorado