Family that Plays Together 2
Type Three: Blended Family Vacations
Family vacations consisting of blended families can be tricky. Have you ever visited blended family relatives or in-laws in another state and felt trapped in their homes? Ever felt like you were wearing out your welcome? If so, vacation rentals propose a brilliant solution for visiting family. Therefore, your man stays in your own place, but nearby. You will enjoy precious downtime, and explore on your own—yet still, connect with family or blended family.
Vacation Rental Agencies
Vacation rental agencies are open in almost all cities. Search online in your preferred area plus "vacation rental property managers." Find Rentals offers hundreds of professional vacation rental property managers. However, we know about one featured company settled along the beautiful Oregon North Coast. Beachcomber Vacation Homes specifically offers properties in Cannon Beach, Arch Cape, and Falcon Cove. Their contemporary yet cozy coastal cabins are also ideal to invite the rest of the family for a visit. Beachcomber Vacation Homes will gladly help you schedule chef-cooked delicious dinners, group activities, or other services you might need. In the meantime, enjoy the breathtaking Oregon landscape. Watch as the lazy waves roll onto the sandy shores and know that everyone in your family is safe.
Type Four: Destination Wedding Family Vacations
Are you dreaming of a beach wedding? Then, imagine a tropical paradise. However, this one is not in a far-off land. North Captiva Island is Florida's hidden gemstone. This remote getaway is perfect for those seeking privacy, nature, and luxury. On North Captiva, Island life is simple and beautiful. Travel across the island by bike or golf cart. The roads are free of cars—what place is safer for children? Furthermore, the resort is the leading vacation rental agency on the barrier island. Whether you are planning a wedding, getting married yourself, or simply looking for a memorable vacation, North Captiva Island Club Resort offers dream tropical homes. Each rental is gifted a resort package with numerous luxuries and conveniences.
Additionally, North Captiva Island Club Resort also customizes wedding packages. Their package includes a romantic wedding, catering, step-by-step planning, and room for up to 100 guests. Naturally, you can plan your own wedding. However, if you need help, North Captiva Island Club Resort is here to ease the process. They can handle every part of the wedding if you need. The ultimate goal is for you and everyone else to have the happiest tropical beach wedding at North Captiva Island. Yet, whatever your plans may be, you can have an outstanding vacation.
Weddings on Edisto Island
Destination weddings are popular on Edisto Island and Edisto Realty is here to help you find the perfect home. Whether you envision a sunrise or sunset service, dancing under the stars or just a few folks to gather in the yard, Edisto Realty has the accommodation for you.
Your Edisto wedding can be customized to suit every style and budget. We feature some of the most perfect ocean and marsh front homes as a backdrop for the style of wedding you are dreaming of, along with delightful accommodations for your guest. The pristine beaches and natural beauty of our island are the perfect backdrops for a special celebration.
Edisto Realty is honored to be a part of your special day.
Type Five: Pet-Friendly Family Vacations
Are you blessed with both children and family pets? Then, a journey to the Outer Banks of North Carolina where pets are welcome! Since 1947, Southern Shores Realty has operated 500 outstanding homes from Corolla to South Nags Head. Notably, families pick this area for their oceanfront homes, flexibility, and pet-friendliness. SSR properties range from cozy cottages to top-notch, luxury homes. Southern Shores Realty realizes with certain groups and time off, vacations cannot last too long. Therefore, enjoy beach days, horseback riding, water sports, and intriguing museums on a short trip. Explore intriguing shipwrecks, Corolla's Currituck Beach Lighthouse, and Kill Devil Hill's Wright Brothers National Memorial. Moreover, more pet-friendly family vacation spots are found with North Captiva Island Club Resort and Beachcomber Vacation Homes, as well.
So which family vacation type do you fall into? Did you find your next vacation spot? Comment down below your type of family vacation. Home in Corolla North Carolina
7 Beds • 5 Full Baths • Sleeps 18
Beach Realty & Construction - Kitty Hawk Rentals Home in Southern Shores North Carolina
5 Beds • 4 Full Baths • Sleeps 10 Home in Nags Head North Carolina
8 Beds • 7 Full Baths • Sleeps 18
Beach Realty & Construction - Kitty Hawk Rentals
Suggested Articles
---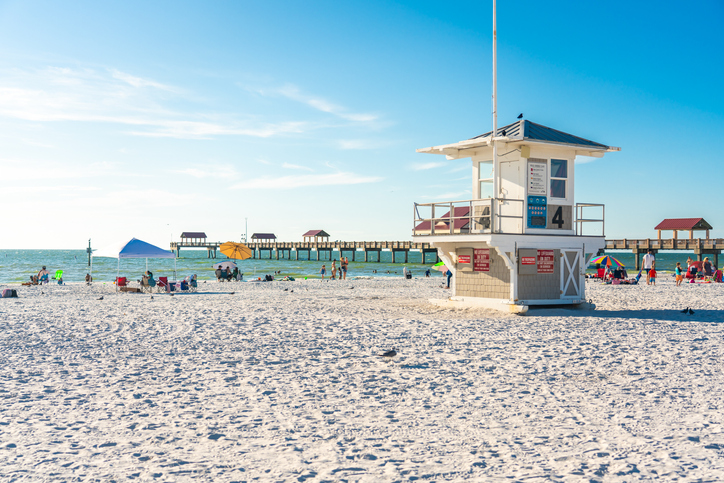 Clearwater Beach Florida Travel Destination Guide
by Tyler Nalbach Luminara Of San Ranieri
by Anthony Vaarwerk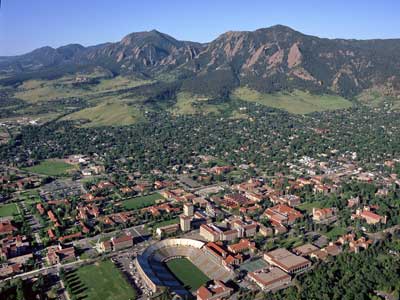 Boulder Colorado Travel Guide
by Anthony Vaarwerk
---