Sevierville TN Travel Guide Great Smoky Mountains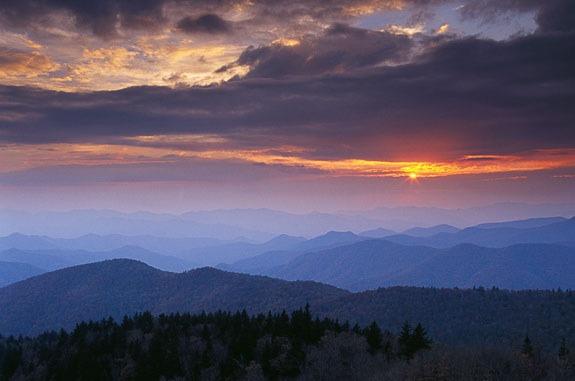 Sevierville Tennessee
Things to Do, When to Visit, and Where to Stay
If traveling is your passion, you should consider Sevierville as your next destination. This place never fails to surprise tourists with every visit. It's a place that fits everyone like a glove. From your friends to your family, everyone will enjoy to their fullest. Sevierville has an incredible combination of adventurous activities, tons of restaurants with mouth-watering dishes, trips to secret caves, and much more, making your trip memorable for a lifetime.
This city is a few minutes' drives from the Great Smoky Mountains and has many waterfalls and forest trails. It always impresses visitors when it comes to its scenic beauty and tons of tourist spots. From the Tennessee Museum of Aviation to the Forbidden Caverns, this city has more than what you expect.
---
Great Smoky Mountains Rental Management Companies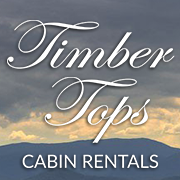 Timber Tops Luxury Cabin Rentals
Timber Tops Luxury Cabin Rentals has hundreds of Luxury Cabin Home Rentals all in Sevier County, the heart of the Great Smoky Mountains. Timber Tops.. learn more
Things to do in Sevierville
Sevierville has so many tourist spots that you may find it confusing to shortlist a few. Allow Find Rentals to help you narrow your destinations. We understand that you want to visit a lot of places but don't have enough time.
We have a list of things you can do in Sevierville, such as:
1. Titanic Museum Attraction
Most people relate to Titanic because of Jack and Rose's love story. But you should go beyond the movie and know about the ship's history. This two-story museum has a lot to tell about how hundreds of men helped to develop the iconic ship. It looks exactly like the ship you see in the movie. With more than 400 pre-discovery artifacts, this is the largest Titanic museum in the world.
To make it more realistic, the developers built this museum in a pool. You will feel as if you are on board the Titanic once you step in. It takes at least two hours to complete the twenty galleries. You get a passenger boarding ticket with the names of actual passengers who traveled to the Titanic. The Titanic Memorial is the last room in this museum. You can check your passenger name on your ticket in this room and find out whether he/she survived the crash or not.
2. Hatfield and McCoy Dinner Show
Want to help the McCoys and Hatfields settle their differences while having a sumptuous meal? Head to Hatfield and McCoy Dinner Feud immediately. It is not just a regular restaurant with dim lights and a cozy ambiance. This place comes to life right after the lights switch on. Side-splitting comedy, jaw-dropping stunts, singing and dancing, and country music playing in the background – this is a rare combination that you will not find easily.
Make sure you try their southern home-style feast that includes buttery corn on the cob, Open Pit Pulled -to-Pieces Pork Barbeque, Granny's Famous Specialty Dessert, Feudin' Fried Chicken, Ma's Hot Homemade Bread, Smashed Mashed Taters, Southern Style Creamy Soup, and No Tellin' What's In It Coleslaw.
3. WonderWorks Pigeon Forge
This is one of the most advanced amusement parks in the world. Spread over 35,000 square feet, this edutainment park is a must-visit for kids. It combines entertainment with education with over 100 hands-on exhibits, challenging your child's imagination. WonderWorks will make your kids want to stay here for hours. They will love to try different gadgets and understand how they function.
History has it that a top-secret laboratory in the Bermuda Triangle went missing. It landed upside down in Pigeon Forge. The exhibits still remain in this edutainment park where your kids can explore the tools and pieces of equipment used in that laboratory. Even you can enjoy with your kids here. There is an inversion tunnel that will bring the ground above your head and ceiling under your feet. Figure out how to walk in this upside-down world!
4. Parrot Mountain and Garden of Eden
If you love birds, don't dare to miss the Parrot Mountain and Garden of Eden in Sevierville. The beautifully landscaped paved pathways will lead you to unique parrot cottages housing colorful parrots in plenty. Moreover, the roof lines have different designs according to different types of parrots. You will see clay tile roofing, cedar shake roofing, slate roofing, and water reed roofing. Once you finish the parrot cages, you will notice tropical birds feeding on open perches.
Some birds will slowly crawl on your hands as you try to feed them. They are extremely friendly and will never bite you. You can even allow your kids to touch them and take the birds in their hands. The colors of these birds will take your breath away. It is not every day that you will see such beauties up close.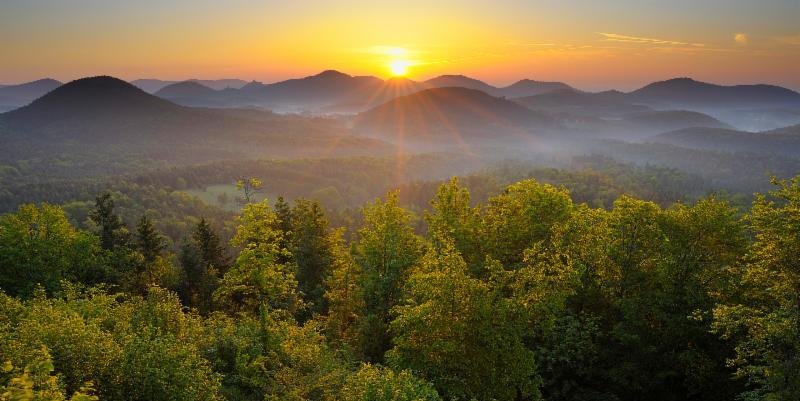 Map of Sevierville Tennessee
When to visit Sevierville

As your Sevierville TN Travel Guide, we suggest you should visit Sevierville between June and August. This is the summer period, which is ideal for outdoor activities and enjoying local festivals. However, Sevierville can get humid at times. Make sure you drink plenty of water. Also, carry a small towel all the time. Don't let sweat drench you so badly that you can't explore all the above-mentioned places.

Apart from June to August, you can also visit Sevierville between September and November. The temperature is cooler. But you may not see any local festivals during this time. This is the ideal time to visit Sevierville if you don't want too much crowd. There is a lot of rush in Sevierville during summers. Make sure you make your bookings early via our website. Although you will find tons of hotels and motels on our site, people book them quickly because they don't want to miss their chance of attending the festivals.

Where to stay in Sevierville
Find Rentals will never disappoint when it comes to providing amazing vacation rentals at affordable prices. You will only find reputable hotels, inns, and motels if you choose us as your Sevierville TN Travel Guide. We have tons of hotels in Sevierville that you can book online, depending on your budget. Find Rentals understands that most travelers want to stay in comfortable places at a price that fits their pocket. Hence, we provide vacation rental bookings that not only fits your budget but also please you with their location.
We ensure that your stay in Sevierville makes you remember the trip for a lifetime. You already know some of the best places to visit while touring in Sevierville. Wouldn't it be nice if you could get accommodation within the vicinity of these tourist spots? Find Rentals can help you with that. You can find hotels on our site close to some of the popular destinations in Sevierville. This will allow you to reach the tourist hotspots quickly instead of spending time and energy for hours to find your destination.
At Find Rentals, you can expect to find a variety of accommodation facilities. From rental houses to luxury cabins, you will get a plethora of options. We believe that you shouldn't feel out of choice while selecting your place to stay. Whether you come alone, with your family, or your friends, we have accommodation options for every person. At Find Rentals, we want your stay to be more than just comfortable. We want you to enjoy your time at Sevierville, and that involves having a nice place to relax after a long day.
With Find Rentals, you have a one-stop destination for all your accommodation needs. Book your stay now and enjoy your vacation at Sevierville.
Sevierville, Tennessee, can become your weekend destination once you pay a visit. You will find new places to explore every time you visit this place. Most importantly, you will not have to spend a fortune on accommodation, transportation, or food if you use Find Rentals as your Sevierville TN Travel Guide.