Travel Guide to Old Orchard Beach Maine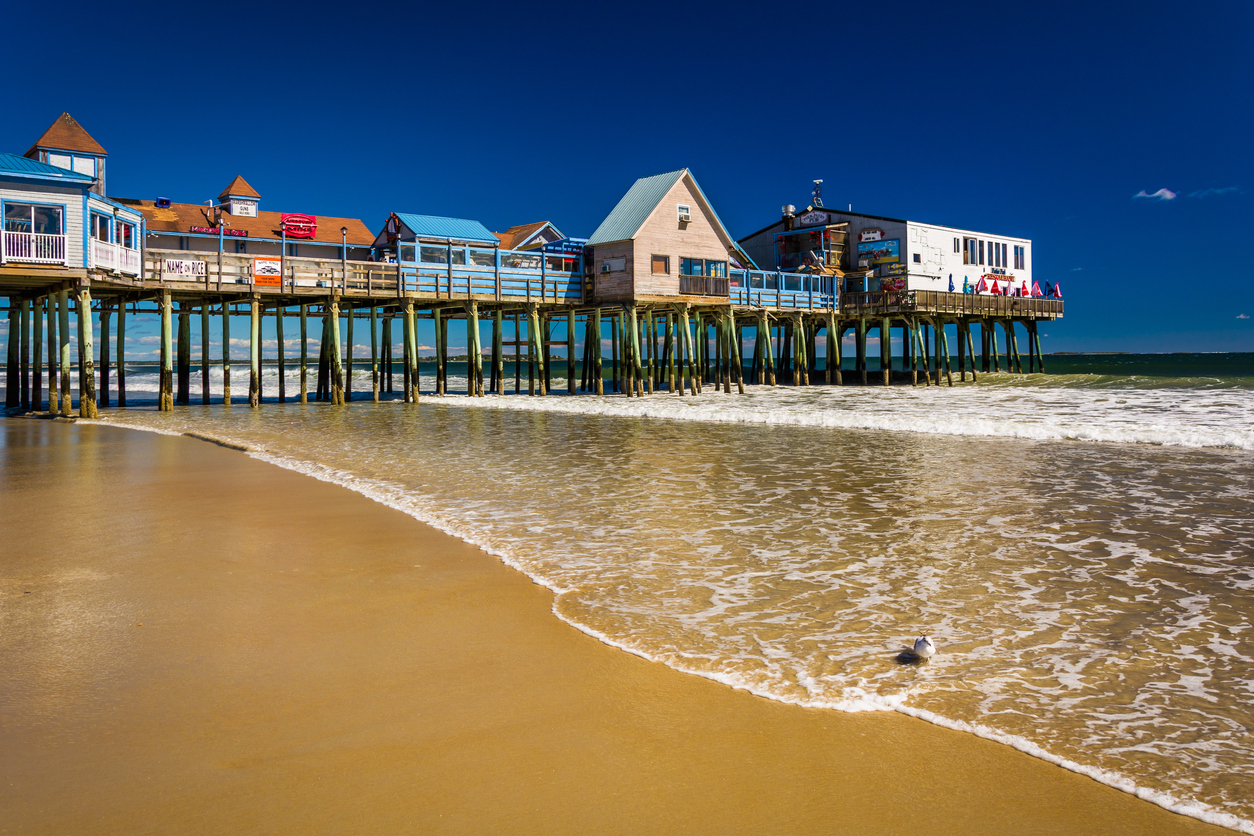 Old Orchard Beach Maine
The Maine coastal town of Old Orchard Beach is a seaside vacation destination with a beautiful local community. Vacationers from all over the world come to enjoy this seven mile-long stretch of fine beach, sparkling ocean water, and all the attractions that Old Orchard Beach and the surrounding City of Portland offers. Old Orchard Beach with approx 10,000 year-round residents and then a diverse and large population of up to 80,000 in the summer as it hosts vacationers from all over the world.
With restaurants, art museums, galleries, events, live music, quaint shops, and many outdoor recreational activities. Old Orchard Beach is a very special place and you'll have a great time here!
Old Orchard Beach, Established 1883, "Where our Shores are Always Open!"

The Town of Old Orchard Beach
Old Orchard Beach is a local's town, a Maine coastal town. Explore the Old Orchard Beach boardwalk and the local shops, restaurants, taverns, and music venues. Grab a bite to eat, shop for shoes, shirts, or a Maine souvenir. Travelers have been visiting these same streets and enjoying these places for generations.
Restaurants in Old Orchard Beach
Old Orchard Beach restaurants range from the sandwich, pizza, and sub places to fine dining with amazing views of the ocean.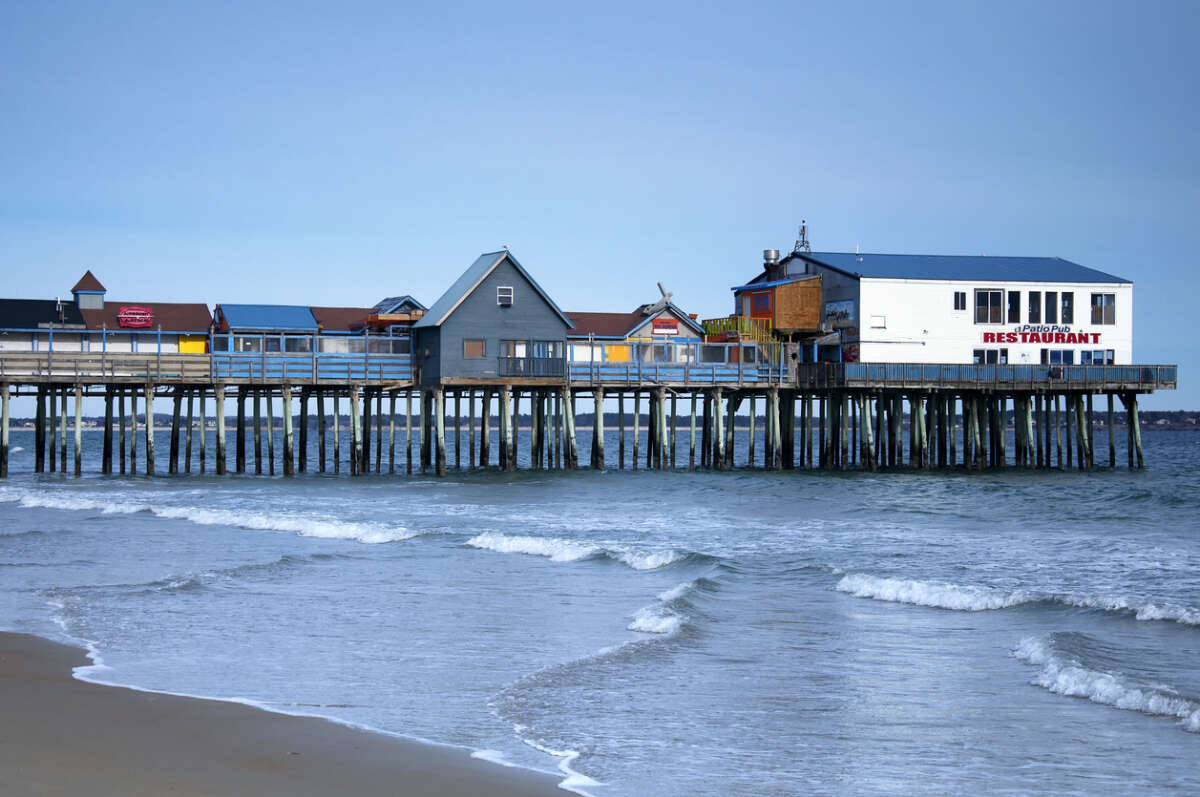 Old Orchard Beach Pier
Built-in 1898, the Pier once marched more than 1,800 feet out into the bay. It hosted restaurants, shops, and even a casino where Frank Sinatra once crooned. Storms eventually broke down the old Pier; the newer one is slightly shorter. But it, too, includes places to eat, drink and shop, all of them part of the beach along with the ocean experience.
Back on shore, check out Palace Playland, the Old Orchard Beach amusement park. Here, you can scare yourself on the big-kid rides, play for tickets on the arcade games or watch the waves below as you sit atop the Ferris wheel.
Seven Miles of Beach
The Old Orchard Ocean is a magical place. When the tide is out and the sun is shining, the sand goes on forever. Visitors enjoy a plethora of activities along the beach. Toss a frisbee, play in the sand and water, or nap listening to the sound of waves crashing by. There is something for everyone.
Places to Stay in Old Orchard Beach
Old Orchard Beach vacation rentals are Find Rentals preferred family accommodations.
To find the perfect accommodation, see Bayley Vacation Rentals of Old Orchard Beach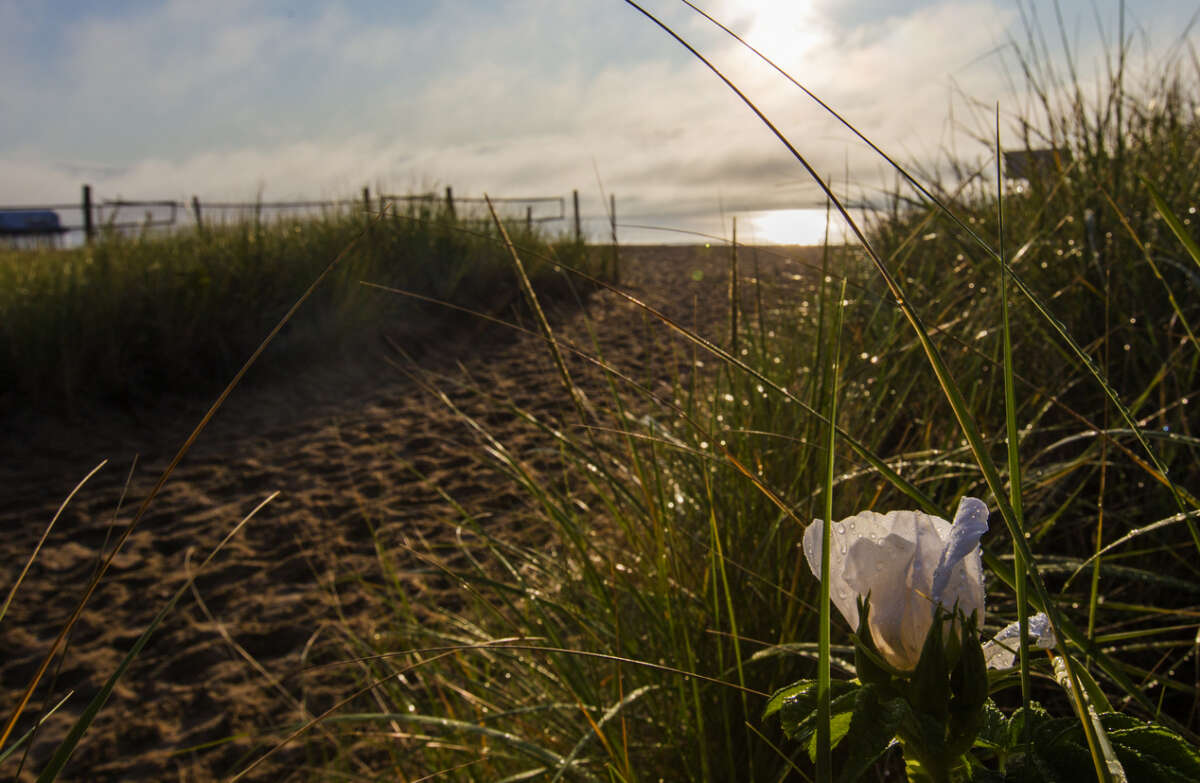 ---
Book Direct with an Old Orchard Beach Vacation Rental Management Company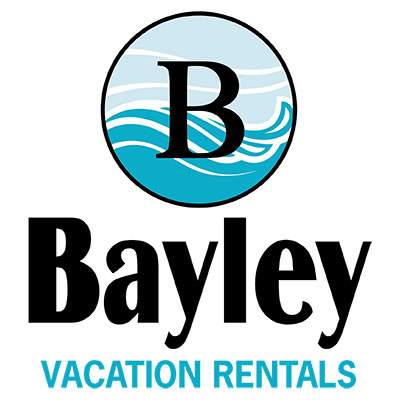 Join Bayley Vacation Rentals, and we will guide you through all that this quaint, seaside town has to offer. Our team is proud to represent properties.. learn more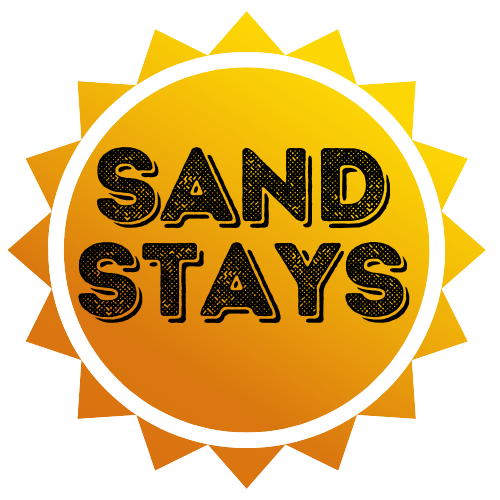 Sand Stays offers short-term vacation rentals in prime areas in the beautiful state of Maine. Even though Sand Stays offers many rentals in Old.. learn more
Map of Old Orchard Beach Maine
Additional Southern Maine Coast Articles
---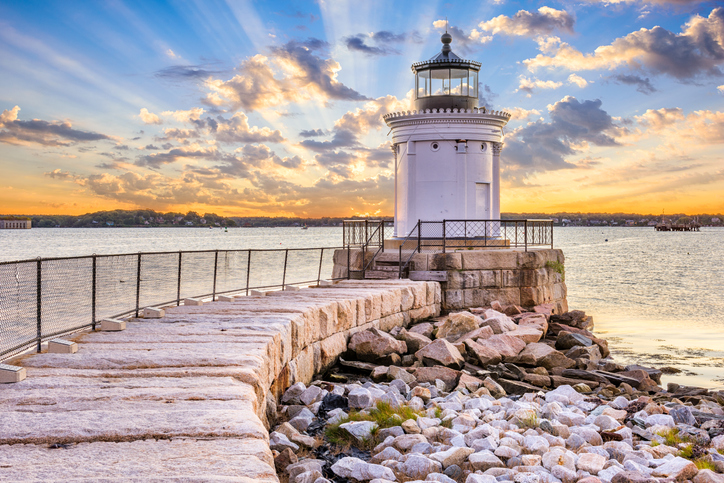 The Southern Maine Coast Travel Guide
by Anthony Vaarwerk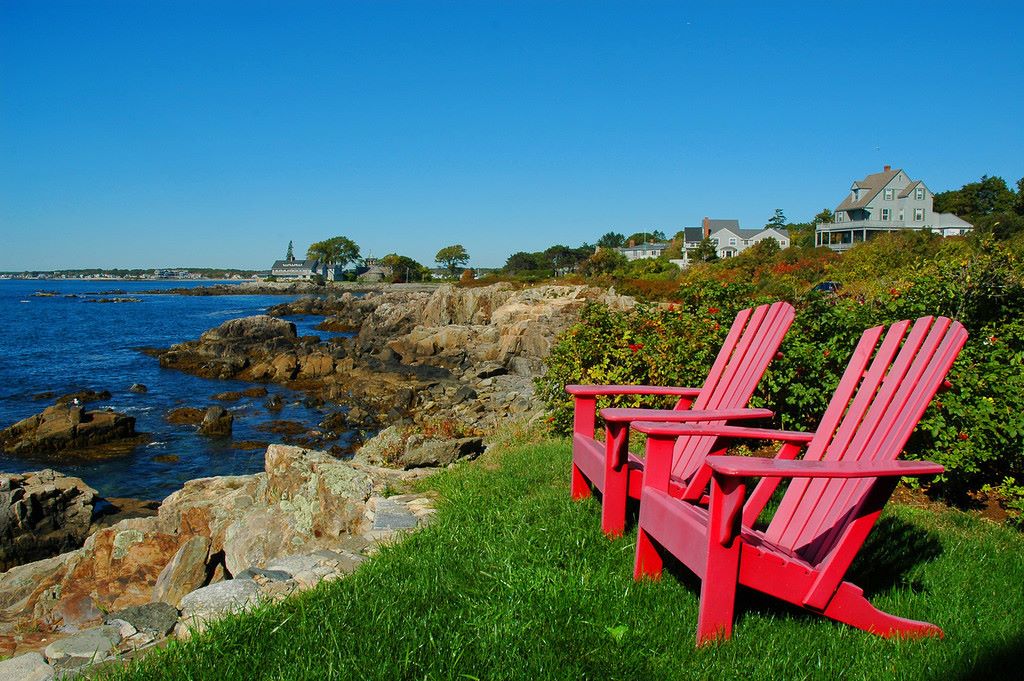 Things To Do in The Kennebunks of Maine
by Anthony Vaarwerk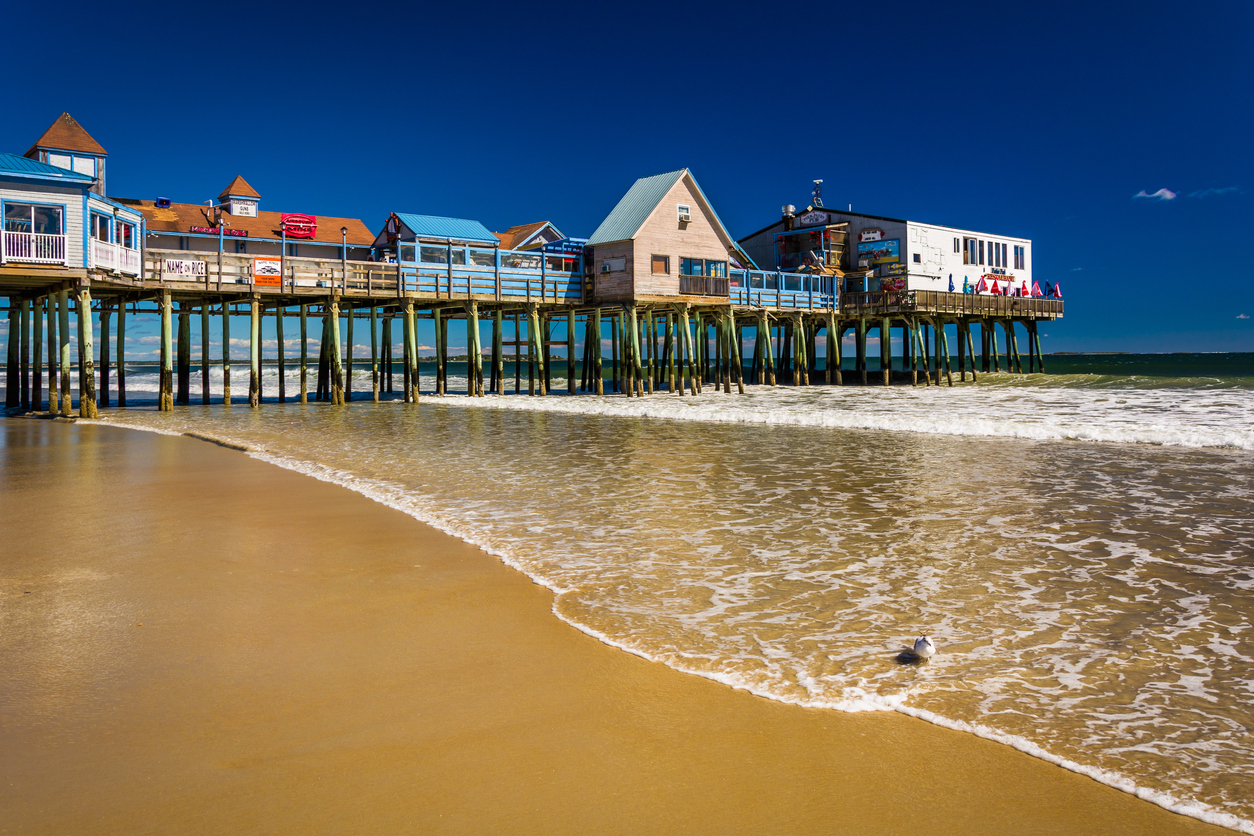 Old Orchard Beach Maine Travel Guide
by Find Rentals
---