Palm Springs, California Travel Guide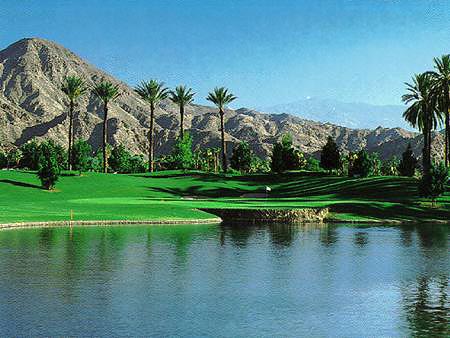 Palm Springs California
A vacation does not need hours of meticulous planning. In fact, a getaway in Palm Springs, California is the exact opposite—it is a place of peaceful relaxation and going with the flow. Palm Springs is the destination for sunbathing, endless pool days, and unwinding in spas. The desert city is a beach paradise in between January and May with temperatures rising into the 70s and 80s. Of course, you can fill your schedule with various other activities besides tanning. For example, mornings are especially excellent for hiking the mountain ranges which turn into cross-country skiing trails during the winter.
Visitors also frequent Palm Springs' Art Museum, Elvis' Honeymoon Hideaway, as well as numerous vintage stores and downtown outlets. Bring comfortable walking shoes, Palm Springs offers plenty to explore. Plus, the desert city is a two-hour drive from Los Angeles and near Coachella Valley with excellent public transportation. Horseback riding, tennis, biking, and golfing will be one of the many activities to indulge in.
From Desert to Spring Break Central—The History of Palm Springs
Palm Springs' first Native American settlement dates back several hundred years ago. Archeologists found the Cahuilla tribe named the region "Se-Khi" or boiling water. In 1896, the United States Government established the Agua Caliente Reservation that divided the land in a checkerboard pattern as well as gave birth to the Southern Pacific Railroad. Initially, Mexican expeditions took charge of the region, followed by Spanish explorers. Interestingly, the Spanish explorers referred to the land as "La Palma de la Mano de Dios" which translated to "The Palm of God's Hand."
California's desert suffered from droughts and bad crops for several years. Palm Springs gained its first burst of popularity in the 20th century. The city became known as a fashionable travel destination known for its beautiful resorts as well as a retreat for those who needed dry heat. Although, during the 1970s Palm Springs became a ghost town once again after Coachella Valley became the hottest holiday spot. The recession lasted until 1975 when wealthy investors took advantage of falling prices. Hence, Palm Springs was rebuilt and continued its journey into the popular spring break destination it is today. Now, Palm Springs is home to hundreds of restaurants and outstanding vacation rentals simply awaiting you visit.
Map of Palm Springs California