Uvita, Costa Rica: Things to Do in This Piece of Paradise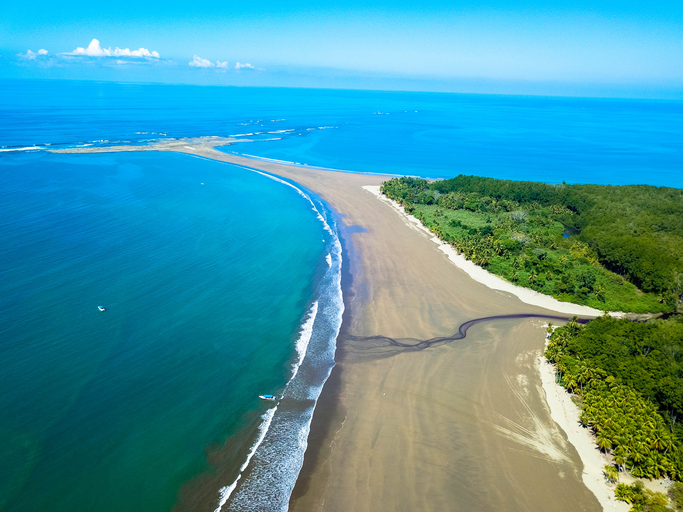 Uvita Puntarenas
Uvita is a small town situated on the South Pacific Coast of Costa Rica. The place is gifted with the beauty of Nature that it's almost like a paradise on Earth. Long stretches of white-sand beaches, dense forests, majestic waterfalls, such natural wonders are to be found in Uvita.
The scintillating culture, rich history, and friendly locals also make Uvita a perfect place for your next vacation. Uvita should be on your vacation plan. This Costa Rican town has much to offer if you're looking for a one-of-a-kind getaway. There are spectacular beaches, diving spots, surfing areas, and waterfalls to experience here. The town also takes pride in its friendly locals, vibrant culture, and rich history. It's all up to you to confirm what many people say that Uvita is a paradise on Earth.
So, read this little guide on the fun things to do in Uvita if you want to visit this town.
---
Rental Managers in Uvita Puntarenas

Osa Property Management - Costa Rica Las..
Osa Property Management is a Costa Rica based property management company. Our services include full-property management, vacation home rentals,.. learn more
Visit the Marino Ballena National Park
Perhaps you have read about the famous "Whale Tail" when doing your research about Uvita. You can see this sandbar in the shape of a whale's tail at Marino Ballena National Park. The sandbar is not man-made, which is a powerful natural image considering Uvita is a popular spot for whale watching.
Visit Marino Ballena National Park at low tide for an opportunity to stroll along the Whale Tail. Bring your drone camera to capture an aerial view of this spectacular sandbar and the coastal rainforest.
Watch the Whales
People visit Uvita for many reasons, and one of them is to watch the whales in the deep blue sea. There are boat tours in the town that take you through the coastline in search of these giant sea creatures. Not only whales, but you can also spot sea turtles and dolphins along the way.
There are two seasons to visit Uvita for whale watching. From January to April, you have good chances to spot these majestic sea creatures. Then, from July to November (the best season), you have high chances of seeing multiple whales daily.
Cool Down at Uvita Waterfall
Lying on the outskirts of Uvita, the Uvita Waterfall is an excellent spot to refresh yourself in the summer. Swimming in the cool river with its majestic cascades is one of the best things to do in the town.
If you're daring enough, you can climb to the top of the waterfall and slide down for some fun. You can also jump off the platforms and boardwalks into the pool below.
Diving Adventure at Caño Island
Situated off the coast of Uvita, Caño Island is a popular snorkeling and diving site you should visit. Here you can see sharks, sea turtles, whales, and other sea creatures beneath the deep blue sea.
From Uvita, ride a boat for an hour and half to reach Caño Island. Boat tours to the island can range from $120 to $140, depending on the company.
Surf the Waves
Costa Rica has many incredible surfing spots, and the town of Uvita is one of the favorite places by surfers. Whether you're someone who wants to learn to ride the waves or already an experienced surfer, you'll surely get stoked here.
You can rent a surfboard and hit the beach for a fun time in the waves. There are also pros whom you can book for some surfing lessons.
Newbie surfers can visit Uvita from November to April, the best season for lighter waves. From May to September, waves are bigger because of tropical storms during these months.
Hit the Beach
Arco Beach is a secluded beach destination north of Uvita. It's the best place for people who prefer a laid-back atmosphere without too much crowd. There's a thick jungle lining the shore of Arco Beach, where you can spot some wonderful flora and fauna. The sea caves at the edge of the beach are also an excellent opportunity for visitors to explore.
From Uvita, take a taxi and drop off at La Cusinga Lodge. Then, take a 15-minute hike down a trail to the bottom of a cliff to reach Arco Beach. The best time to visit this beach is at low tide.
Map of Uvita Costa Rica