Ski Resorts in the Lake Tahoe Area
Ski Resorts in the Lake Tahoe California Area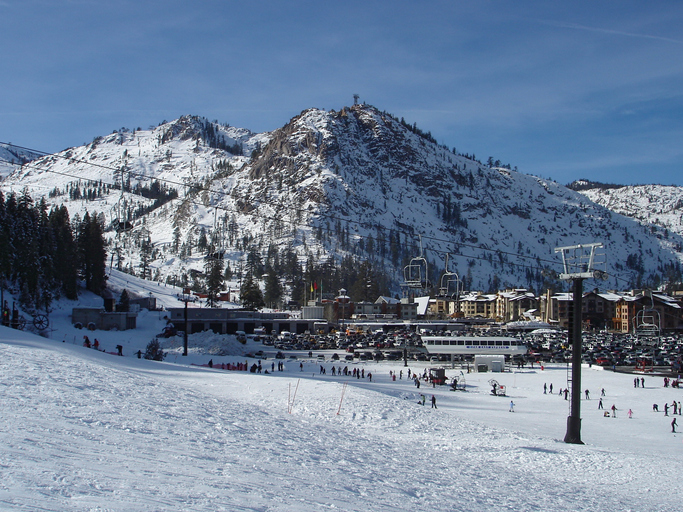 Lake Tahoe is a picturesque natural attraction located under the towering Sierra Nevada Mountains. As if nature couldn't have been more awesome, this perfect location means that you can ski all you want on these mountains while spending your vacation in the towns that surround this lake.
The Lake Tahoe Area isn't only rich culturally and historically. The variety of natural attractions here will also leave you in awe and make you plan a second visit. Its location under the spectacular Sierra Nevada Mountains adds to its overall allure. This mountain range is widely visited by skiers, snowboarders, and folks looking for fun and adventure.
No words can rightfully describe the beauty of the Lake Tahoe California Area. It's a place that many people love, but most especially skiers, snowboarders, and winter sports enthusiasts. Either north or south of Lake Tahoe, there are ski resorts that will satisfy your itch for an adventure in the snow.
Northstar at Tahoe Ski Resort - Truckee, California
On North Lake Tahoe, there's a ski area that operates throughout the year. Northstar at Tahoe Ski Resort has a summit elevation of 8,610 feet and a base elevation of 6,330 feet. It has over 3,000 acres of skiable terrain and 97 ski trails serviced by 20 lifts.
Northstar has twists and turns that run for 1.4 miles, a snow tubing hill for families, 24 miles of groomed trails, and seven terrain parks. You can also find other forms of enjoyment here, such as mountain biking, hiking, horseback riding, fly fishing, tennis, golf, and picnics. There are also art galleries, restaurants, shops, and movie theaters in The Village.
Kirkwood Ski Resort - Kirkwood, California
With its 2,300-acre skiable terrain, you'll surely have your fill of adrenaline rush at Kirkwood Ski Resort. There are gentle slopes, cornices, open bowls, and cliffs for every level of ability. It has the highest base elevation at 7,800 feet and the deepest yearly snowfall compared to other ski areas in Lake Tahoe.
Kirkwood has a variety of terrain parks for beginners and expert skiers. These terrains feature spines, rollers, and whoop-de-doos for beginners; while other terrains feature kinked rails and big jumps for those in the advanced level. If you want to test your racing skills, there's an X Course for snowboarders and skiers.
The resort is also a perfect place for snowshoeing, cross-country skiing, snow tubing, and backcountry adventures. Come summertime, enjoy fly fishing, horseback riding, hiking, and rock climbing.
Alpine Meadows Ski Resort - Alpine Meadows, California
Alpine Meadows gives you breathtaking views of Lake Tahoe and world-class skiing terrain. It has 2,400 acres of skiable area with 270 trails serviced by 29 lifts. The average annual snowfall in Alpine Meadows is 450 inches, and it has the longest season compared to other ski resorts in Lake Tahoe.
Skiers can test their skills navigating the gentle cruising trails, open bowls, and advanced runs. Kids can also have fun at the children's center and terrain park. They can try snow tubing or join beginner skiing lessons.
For some tasty meals and refreshing drinks, there are two spectacular lodges at the base and in the middle of the mountain. You can also find a rental and repair area at the base lodge.
Tahoe Donner Ski Resort - Truckee, California
Tahoe Donner is an excellent ski area for families. It has 120 acres of skiable terrain that you can access through its five lifts and explore via its 14 groomed trails. Three-year-old kids and above can learn how to ski on the resort's terrain for beginners. There are also uncrowded slopes and wide-open bowls at Tahoe Donner.
There's a cross-country ski school with professional instructors who can teach you basic and useful skiing techniques. If you want to know about the amazing cross-country terrain of this resort, go to Tahoe Donner Cross Country Center. All of the staff of the resort are friendly and accommodating to your needs.
If you want to take a meal or have some drinks, go to the Trout Creek Recreation Center or Lodge Restaurant and Pub. You can also enjoy the spa, steam room, and recreation pool in the Trout Creek Recreation Center.
Heavenly Ski Resort - South Lake Tahoe, California
Heavenly is located on the south shore of Lake Tahoe, and it's the largest ski resort in California with a total acreage of 4,800 acres. It has 97 trails featuring groomed hills, tree runs, moguls, jumps, and technical slopes. You can access these trails by 68 lifts.
The Heavenly Village is where you can find the bars, restos, and shops. There are also some fun activities and entertainment here.
Sugar Bowl Ski Resort - Norden, California
Sugar Bowl Ski Resort is rich in history. It hosted momentous ski racing events, such as the US National Alpine Championships and Silver Belt race. Nowadays, this world-renowned ski resort has 1,500-acre skiable terrain with 95 trails serviced by 13 lifts. Whatever ability level you are, there's a terrain for you at Sugar Bowl.
You can also participate in snowshoe hikes, guided backcountry tours, and steep clinics in the area. Then, relax and enjoy at the Main Lodge, which offers picturesque vistas of Mt. Judah or you can visit Village Lodge for some delicious eats.
Granlibakken Ski Area - Tahoe City, California
Granlibakken spans over 74 acres - a rather small, intimate ski resort compared to others in the Lake Tahoe Area. But if you don't want a crowded ski hill to enjoy and have fun in the snow, this is a suitable place for you. Beginners and intermediate skiers will also love Granlibakken because this uncrowded ski area is ideal to hone their skills.
There's a ski school, rental shop, snack bar, and warming hut in Granlibakken Ski Area. The snack bar and ski school are open every Friday through Sunday and daily during the Christmas season. Throughout the year, the snow play area, rental shop, and warming hut are accessible. v
Palisades Tahoe (formerly called Squaw Valley Ski Resort) - Olympic Valley, California
This ski resort - which is now called Palisades Tahoe - is located in California's Olympic Valley. In 1960, the Winter Olympics was held here, and it's now popular as a world-class resort that draws skiers from different parts of the world.
Palisades Tahoe features 4,000 acres of fresh powder that snowboarders and skiers of all levels can enjoy. It has 170 trails that you can access by its 30 lifts. You can ride on aerial cable cars to High Camp, where you can see the stunning views of Lake Tahoe. During summer, the mountain resort is an excellent place for hiking and mountain biking.
Soda Springs Ski Resort - Soda Springs, California
Soda Springs has a summit elevation of 7,352 feet and a base elevation of 6,700 feet. It's a popular ski area for beginner and intermediate snowboarders and skiers. It has 200-acre skiable terrain serviced by two lifts and two surface tows. And, what's great about Soda Springs is that it's an affordable option compared to other ski resorts in the Lake Tahoe Area.
Children will surely have a fun time in Soda Springs as it has a ski area designed for them called Planet Kids. The Tube Town is also a must-try for children as it features tube lanes and moving carpets.
Boreal Ski Resort - Soda Springs, California
Boreal Ski Resort is a go-to place where families can spend a fun and relaxing time, and it offers skiers and snowboarders across ability levels a kind of unforgettable thrill. This ski area has a summit elevation of 7,700 feet and a base elevation of 7,200 feet. It has 380 acres of skiable terrain that include 41 trails.
You'll surely enjoy navigating spectacular tree runs and complex gullies at Boreal Ski Resort. Three terrain parks attract folks who love snowboarding, and there's a tube park that's suitable for the whole family.
Sierra at Tahoe Ski Resort - Twin Bridges, California
Sierra at Tahoe Ski Resort features beginner terrains and world-class terrain parks. It has 2,000 acres of fresh powder with 46 trails serviced by 14 lifts. Skiers and snowboarders visit this ski area for some unforgettable adventures in the snow.
This ski area has skiable terrains designed for beginner and expert skiers. The various terrains at Sierra at Tahoe include rollers, mini jumps, banked turns, open blows, powder pillows, glades, cliff drops, cornices, and rock chutes.
Donner Ski Ranch - Norden, California
Donner Ski Ranch is a family-operated ski resort located on Donner Summit. It has a skiable terrain of over 500 acres, and it's an excellent ski area for all skill levels. There's terrain that gives beginners a simple yet memorable skiing experience, but there are also trails that advanced skiers can explore.
Its Learn to Turn Center provides private and group skiing and snowboarding lessons. You can also get affordable ski packages that include lift tickets and group lessons for beginners. Visit its website to check out such offers.
Homewood Ski Resort - Homewood, California
This 1,260-acre ski resort in the Lake Tahoe Area has 60 trails serviced by eight lifts. It has a 6,230 feet base elevation and 7,880 summit elevation. Wherever you are positioned, you can observe the magnificent views of Lake Tahoe.
Ski and snowboard enthusiasts flock to Homewood for its fine powder, and this ski area has 450 inches of average snowfall per season. Kolby's Escape and Lakeview Park are the two terrain parks of Homewood. The former features bar rails, slang rails, steps, boxes, and tables; while the latter features rollers, flat boxes, and bank turns.
Takeaway
Now you have an idea where to go snowboarding and skiing in the Lake Tahoe Area. Go to Lake Tahoe for a fun and adventure-filled snow experience. Bring your friends and family to ensure that your visit will be an unforgettable one. So, those are the Lake Tahoe ski resorts. Indeed, the Lake Tahoe area has much to offer when it comes to winter sports activities.
Take note of the ski resorts mentioned above if you're looking for some enjoyable time and adrenaline-filled experience in the snow. Ski the trails of these ski resorts be it a weekend escapade or holiday vacation. I can guarantee you tremendously fun moments when you visit these Lake Tahoe ski resorts.
Additional Lake Tahoe Articles
---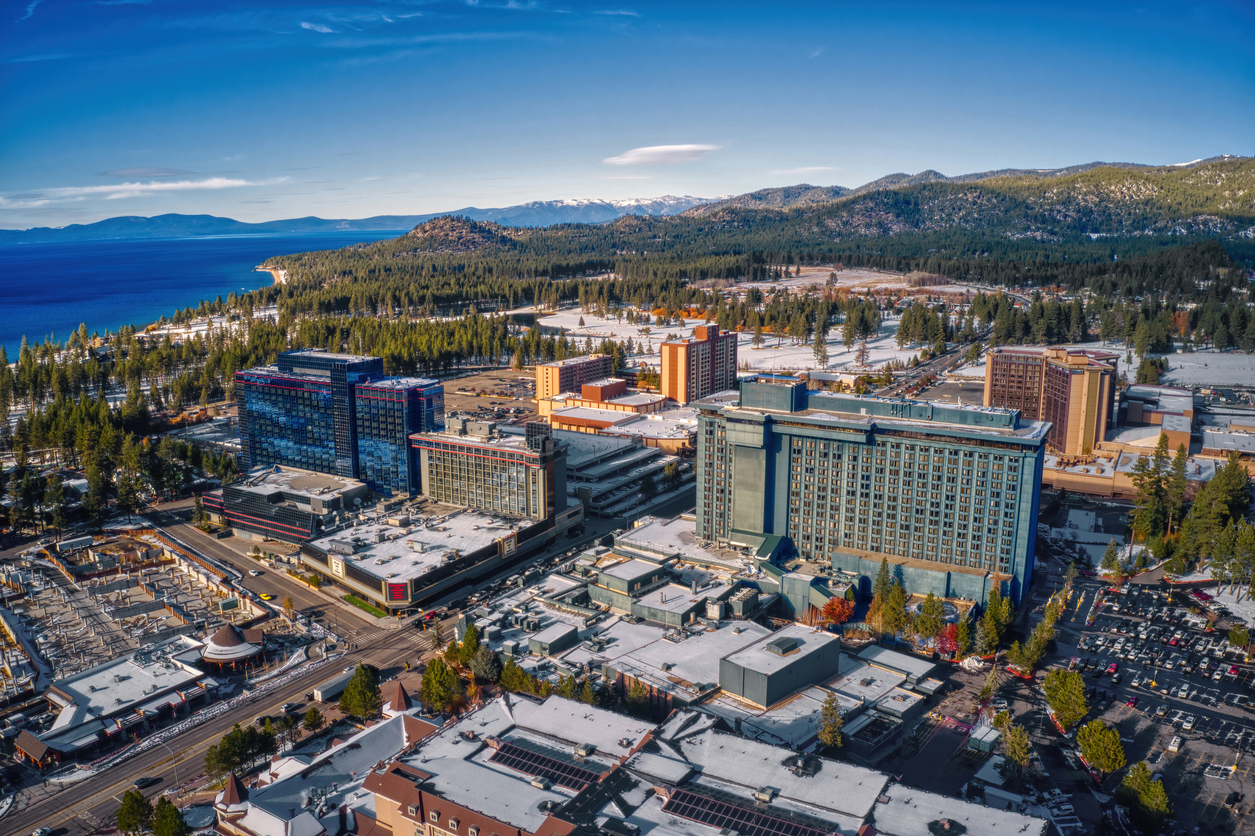 Things To Do in South Lake Tahoe California
by Anthony Vaarwerk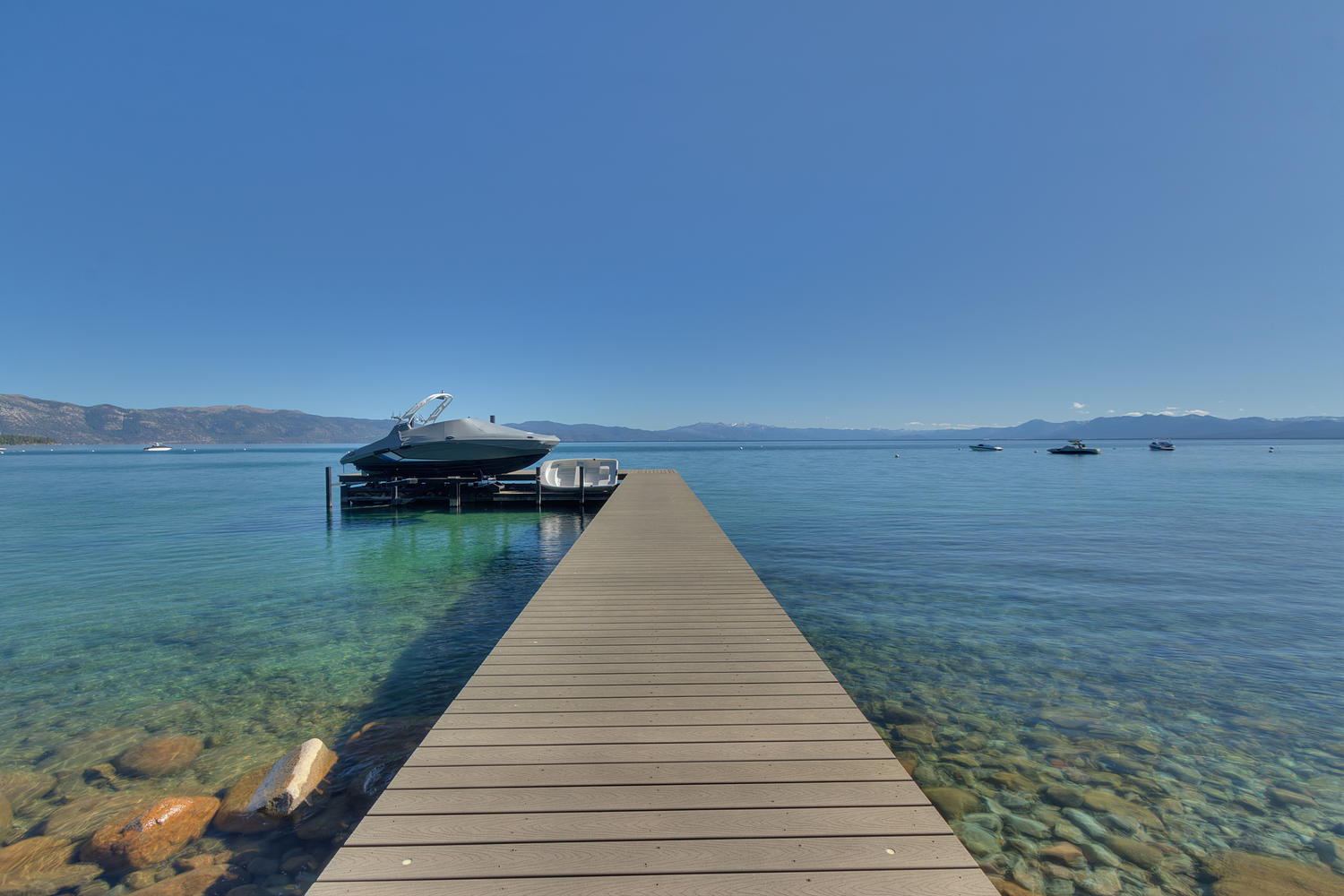 Things To Do in North Lake Tahoe California
by Anthony Vaarwerk Things To Do In Truckee Lake Tahoe California
by Jamel Richardson
---