South Lake Tahoe California: Travel Guide and Vacation Rental Accommodations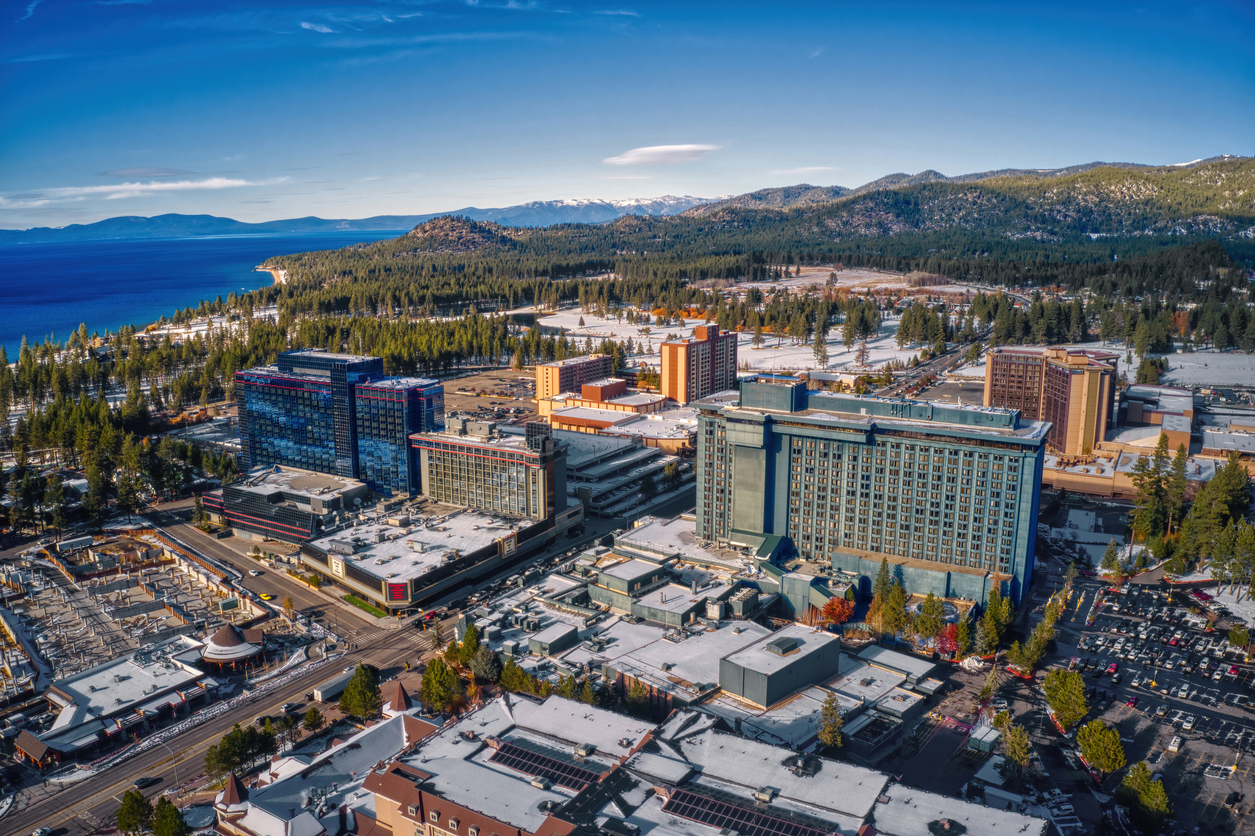 South Lake Tahoe California
One of the best ways to have an unforgettable, fun-filled American vacation is to visit South Lake Tahoe. The city is gifted with Nature's beauty, making it a haven for people who love the outdoors. There are also several resorts, museums, historical sites, and other attractions in this beautiful city.
The stunning natural scenery of South Lake Tahoe makes it a top tourist destination. Those who love the great outdoors will find something special in this city all year round.nRelaxing on the beach, hiking, and biking are popular activities during spring and summer. In the fall season, the foliage in the surrounding landscape turns orange, which fascinates photographers and makes it the subject of their art. In winter, the mountains are all covered in snow, a thing ski enthusiasts love.
South Lake Tahoe has many places to enjoy those activities and others. For adventure and ultimate relaxation, South Lake Tahoe California will surely satisfy you. Here is a list of places, experiences, and attractions you should include in your itinerary.
---
Book Direct and Save with a South Lake Tahoe Vacation Rental Management Company

With 2 Offices in both Lake Tahoe and Central Florida - BranchVR's Approach is Simple - Happy Owners and Happy Guests. We concentrate on being.. learn more

Lake Tahoe Accommodations is a professional vacation rental management company that has provided quality Lake Tahoe vacation rental homes and cabins.. learn more

Pinnacle Lake Tahoe Getaways provides a wide variety of vacation homes, cabins, and condos to rent. Staying in a home or condo is a perfect way to.. learn more
Things To Do in South Lake Tahoe California
Lower Eagle Falls
Lower Eagles Falls stands at 140 feet tall and with the spectacular Emerald Bay as its background. It's a perfect destination to refresh and rejuvenate yourself after hiking the surrounding wilderness.
The cascade, the trees, the chirping birds, and the breeze are sure to stimulate your senses. Lower Eagle Falls is a must-visit if you want to escape the hustle and bustle of the overcrowded city.
Rubicon Trail
The Rubicon Trail is a favorite spot for outdoor enthusiasts. Hiking this 16.4-mile trail will introduce you to the stunning rock formations and natural beauty of South Lake Tahoe. The view is just mesmerizing and breathtaking!
You have the option to start your journey at Bliss State Park or Emerald Bay State Park. It's advisable to avoid taking on the entire trail, especially if you're not an advanced hiker.
Emerald Bay State Park
Recognized as a National Natural Landmark in 1969, there's no reason why Emerald Bay State Park shouldn't be on your travel bucket list. This state park covers 1,533 acres of magnificent alpine peaks, spectacular granite cliffs, and stunning landscape. Indeed, almost all of the spots and corners of this state park are great for your Instagram posts.
Emerald Bay State Park offers hiking trails for adventurous tourists. It's also a must to visit Fannette Island and Vikingsholm when you're in Emerald Bay State Park.
Pope Beach
If you want to walk along a white-sand beach and dip in the seawater, Pope Beach is the place to be. This beach is perfect for families, groups of friends, and couples. You can enjoy the waters here while viewing the Sierra Nevada Mountains nearby.
Lakeside Beach
Lakeside Beach is a private beach, but you're welcome here if you can get a pass via the Lakeside Park Association. This place is an excellent getaway for lovers because of its romantic and peaceful atmosphere.
You can swim in the waters, holding hands while walking on the beach, or delight yourselves with local foods at Lakeside Beach Grill at Lakeside Beach.
The Gondola at Heavenly
The Gondola at Heavenly runs for 2.5 miles, allowing you to have a panoramic view of the amazing lake and towering mountains in the city of South Lake Tahoe. Besides riding the gondola, you can also enjoy other activities, such as skiing and hiking in this place.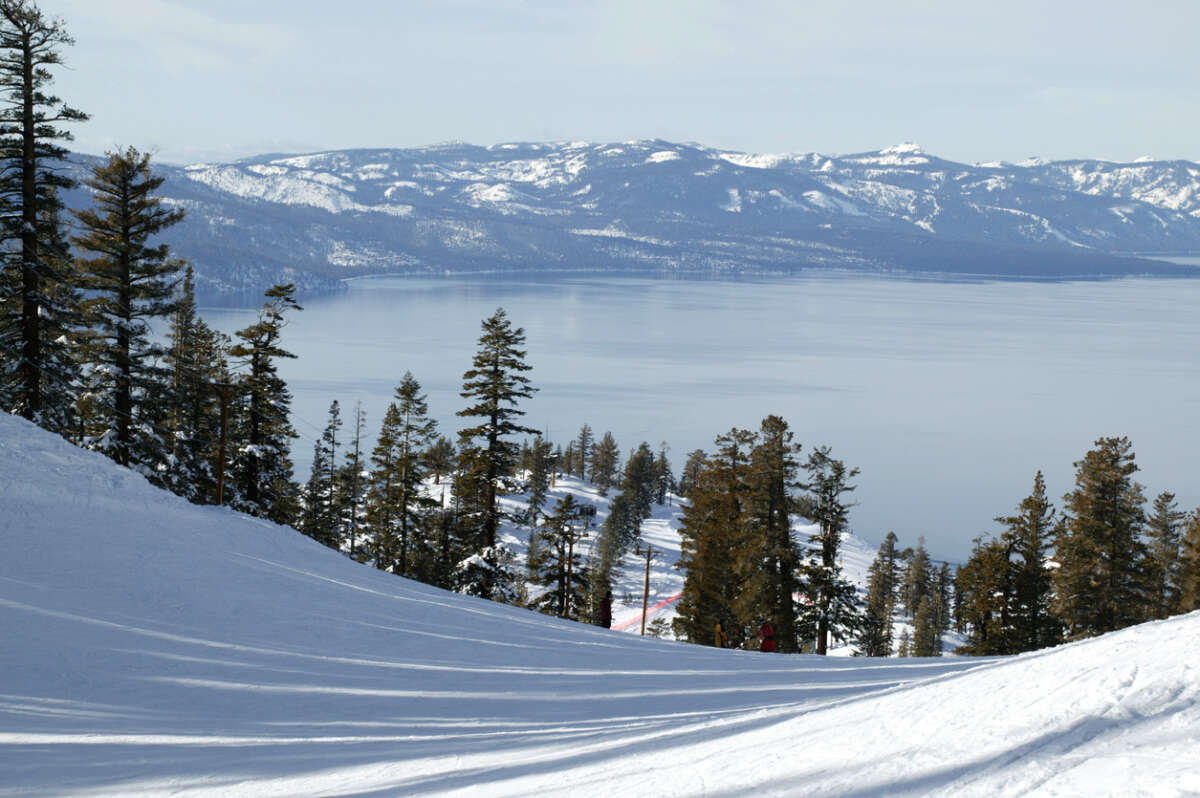 Heavenly Mountain
Winter is a perfect time to visit Heavenly Mountain. This 4,800-acre ski resort straddles California and Nevada, which technically means you are skiing in those two states in a day. There are snowboarding and skiing lessons for beginners here, while experienced skiers can hit the 34-mile groomed trails all they want by themselves.
Marcus Ashley Fine Art Gallery
Another thing to discover in South Lake Tahoe is its local art scene. At Marcus Ashley Fine Art Gallery, you can find works by American and international artists. Ranging from oil paintings and fine prints to metal art and glass art, the collection in this gallery is sure to wow your artistic sensibilities.
Lake Tahoe Historical Society Museum
Learn the history of the region at Lake Tahoe Historical Society Museum. There are photographs, books, and historical artifacts that tell the story of Lake Tahoe. For sure, history buffs will love this place while taking their vacation in the city.
Lakeview Commons
This public beach boasts a spectacular lake and stunning mountain views. It has a picnic area with barbeque pits and tables, food stands, an amphitheater, a public boat launch, and restrooms.
Go paddleboarding, kayaking, and fishing in this area. You can also bathe in the sun or dip in the lake. Lakeview Commons offers many visitors many things to enjoy.
South Tahoe Beer Trail
South Lake Tahoe is home to several local breweries that produce the best craft beers in the city. In fact, there is a so-called beer trail where you can find nine different breweries, each offering a selection of craft beer on-site. These establishments also sell meals and snacks.
Well-known breweries along the beer trail are Sidellis, Cold Water Brewery & Grill, The Hangar, Lake Tahoe AleWorX, and South Lake Brewing Company.
Glen Alpine Falls
If you are visiting South Lake Tahoe in spring or summer, you should witness the magnificent cascades of Glen Alpine Falls. This spot is accessible just a short walk from the roadside. You can take photos of the 75-foot waterfall from a lookout point or listen to its roaring waters along with the melodies produced by birds in the area.
Tallac Historic Site
Over a hundred years ago, the Tallac Historic Site was once a resort touted as the 'Grandest Resort in the World'. Today, the site only gives you glimpses of the past with its cottages and log cabins.
There is also a museum dedicated to the Baldwin family, the former owner of the place. The site serves as the venue for the annual Valhalla Festival of Arts and Music.
Mt. Tallac Trail
Hike through lush forests and get a panoramic view of Lake Tahoe from the summit of Mt. Tallac. The trail will give you a challenge, but a reward awaits you at the top. This outdoor activity is a must-try in South Lake Tahoe if you want to immerse yourself in the beauty of Nature.
Taylor Creek Visitor Center
If you love hiking, you should go to Taylor Creek Visitor Center because this is where your journey to the outdoors starts. There is also an underground viewing chamber that allows you to see the environment and aquatic animals in the creek. In winter, the grounds surrounding Taylor Creek Visitor Center serve as a snowshoeing and skiing spot.
Lake Tahoe Boulevard
The city boulevard is the best place to go after your Nature adventures in South Lake Tahoe. Your visit will not be complete without trying the delicious local cuisines and refreshments of the city. It is also a must to experience its vibrant nightlife. Go to Classic Cue Sports Bar & Grill and Dick's Saloon to enjoy some food and drinks.
The Loft Theater
Your dinner will be extra special if talented magicians perform their magic tricks in front of you. Yes, you can have that experience at The Loft Theater. The food also tastes excellent here. The menu includes ricotta gnocchi, American-style buffalo wings, chipotle duck tacos, tuna tempura, and yellowfin tuna ceviche.
El Dorado Beach
El Dorado is a go-to public beach in South Lake Tahoe if you need to enjoy the warm sands and immaculate waters. Try fun water activities here, such as boating and canoeing. You can also just lie on the beach and relax under the sun. If you want to cool down, head to the waters for a swim!
Takeaway
South Lake Tahoe has a lot of beautiful places to offer to travelers. Fun, adventure, sightseeing, you name it, this destination has it. If you are thinking of where to spend your next vacation, make it South Lake Tahoe. You will have a blast of fun and thrill in this city due to its breathtaking natural beauty and happy atmosphere.
Go to the beach, hike through challenging mountain trails, try the local cuisines, and immerse yourself in the rich culture of South Lake Tahoe in your visit. When visiting South Lake Tahoe, make sure to experience the attractions mentioned in this article for that purpose!
Map of South Lake Tahoe California
Additional Lake Tahoe Articles
---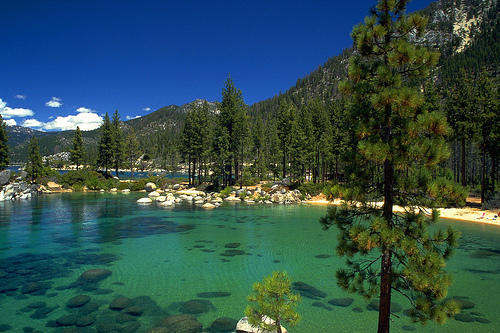 Lake Tahoe California Travel Guide
by Anthony Vaarwerk Things To Do In Truckee Lake Tahoe California
by Alex Sanders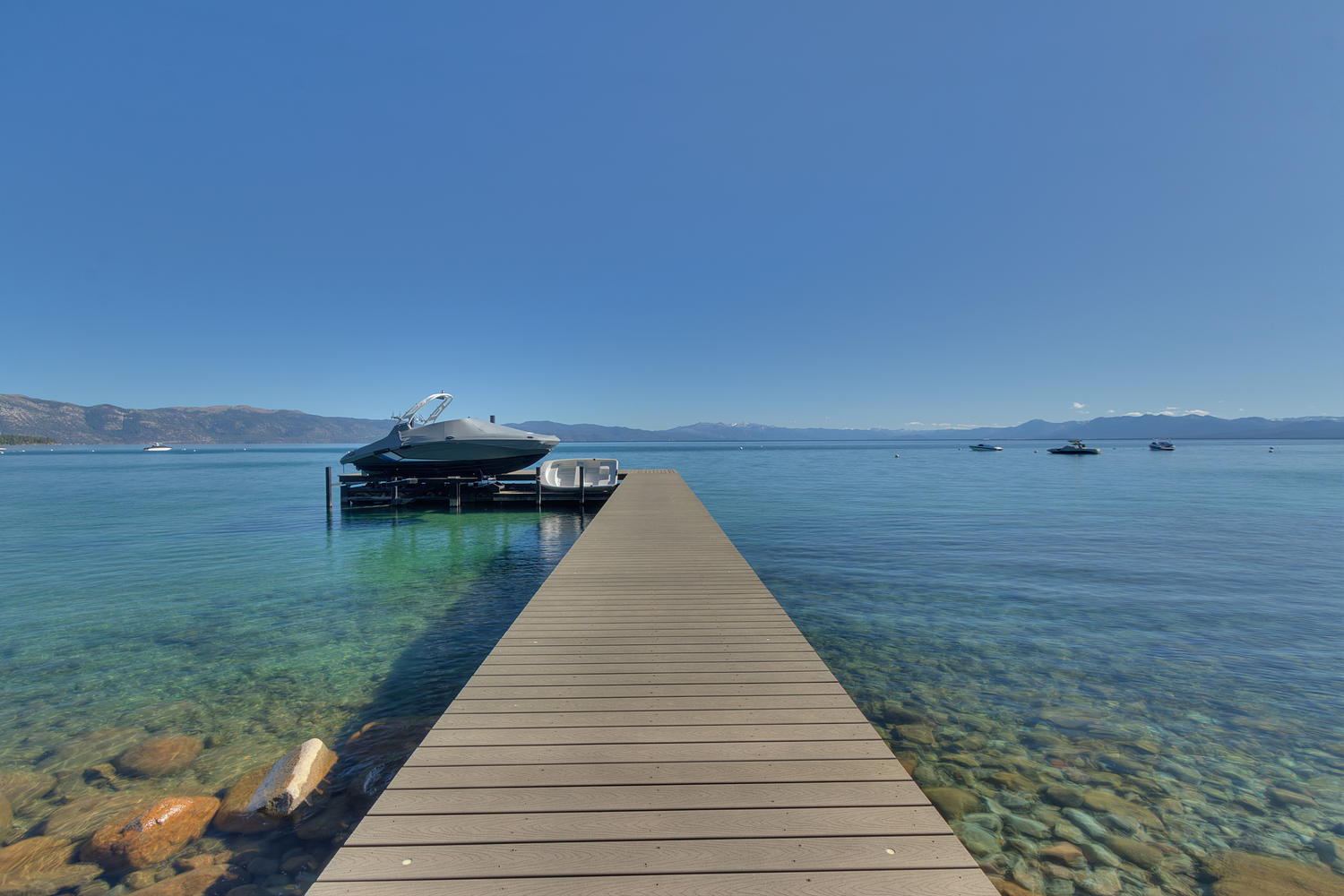 Things To Do in North Lake Tahoe California
by Anthony Vaarwerk
---
Contact Reservations and Guest Services at Lake Tahoe Accommodations to book your next vacation rental.