Lahaina on the Island of Maui: Travel Guide and Vacation Rental Accommodations

Lahaina Hawaii
Lahaina is located on the west side of Maui, approximately 45 minutes away from the Kahului Airport. The former capital of Hawaii, Lahaina, attracts visitors from all across the globe due to the beautiful scenic beaches. In fact, Lahaina was once known as Lele, which means "relentless sun" because of the constant good weather. Afterall, there's a reason Lahaina is responsible for 80% of all the tourism in Maui.
The beaches are not the only thing drawing in tourists, Lahaina is a National historic landmark, with archeological sites dating back as far as 700 A.D. Due to tourism, Lahaina has also become a hotspot for art galleries, restaurants, and all different types of shops. During the winter months Lahaina is also the best destination for whale watching. Whale's migrate from Alaska to Hawaii to breed, give birth, and raise their young calves. The town was a popular resting place for sailor's in the mid-1800s during the whaling boom and even inspired Herman Malville, the author and sailor who wrote Moby Dick.
There is never a dull moment in Lahaina between Luaus, surfing, snorkeling, and all the rich history trails and monuments to explore. The main street in the town of Lahaina, Front Street, was named one of the "Top Greatest Streets" by the American Planning association because of the street's cute historic charm and America's largest Banyan Tree providing shade over a large section of the street. Lahaina is also home to one of Maui's most popular beaches, Ka'anapali, and Kapalua Bay, which was named the "Best Beach in America" by Dr. Beach in 2018.
---
Book Direct and Save with a Lahaina Vacation Rental Management Company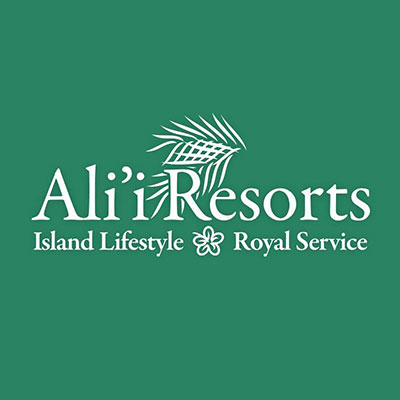 We started Ali'i Resorts because vacation homes with consistent standards and responsive guest services just didn't exist on Maui. We've changed.. learn more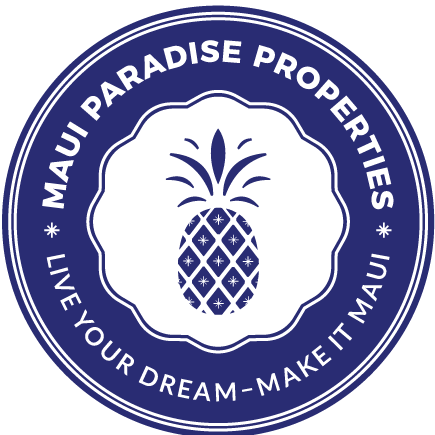 Maui Paradise Properties is a full-service real estate and property management company. We have a Real Estate and a Vacation Rental Team plus a Long.. learn more
Things To Do in Lahaina Maui
Farm Tours
Farm tours are a fun way to learn about some of the native plants in Maui. Lahaina has multiple different popular farm tour attractions. Maui Ku'ia Chocolate offers tours of their estate. At the farm guests can learn how Cacao is farmed and harvested and then head back to the chocolate factory for tastings. Other popular farm tours include Punakea Palms, where coconuts can be sampled at all different stages of ripening, and the Dragon Fruit Farm, where guests get to tour the estate and sample fresh dragon fruit.
Boat and Submarine Tours
Whether you want to take a boat from Lahaina to the islands Lana'i or Molokini or just cruise down the west coast of Maui there is a boat tour available for you. Submarine tours have also become a very popular tourist attraction in Lahaina due to all the marine life surrounding the coral reef system in the nearby ocean. The Atlantis submarine was featured on National Geographic and travels 100 feet below the surface of the water. The submarine has porthole viewing that allows guests to view a sunken ship as well as coral reef ecosystem. If going 100 feet underwater sounds a little daunting to you, no worries, the Reefdancer is a semi-submarine that allows passengers to view marine life through the glass bottom of the boat, without having to go under the surface.
Banyan Tree
One must see attraction in Lahaina is the Banyan Tree, but this is not just any tree, this is one of the largest Banyan Trees in the United States. The shade from under the branches of the Banyan Tree spans over ⅔ an acre along Front Street. The tree is also very old as it was transported to Lahaina from India and planted all the way back in 1873. The Banyan Tree is located on Front Street in front of the Lahaina courthouse and harbor. Ask if any events are going on, as there are many festivities that go on here. Christmas is a popular time for visitors to come see the Banyan tree Christmas lights.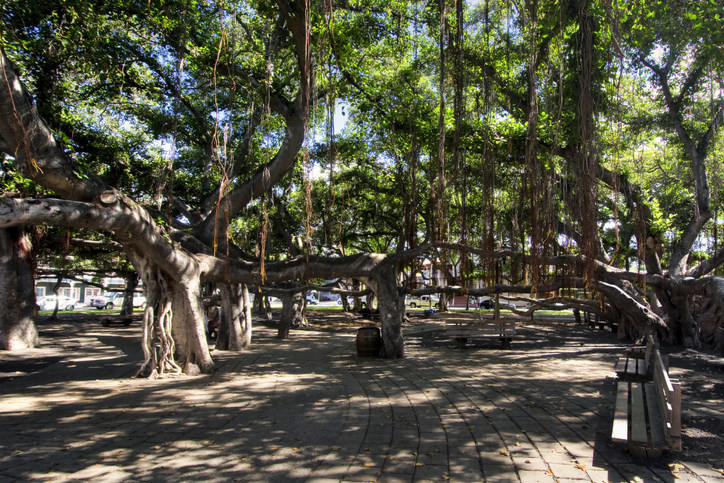 Luau
Another popular request from tourists visiting Lahaina is to go to a Luau. Downtown Lahaina is the perfect destination for anyone looking to attend a Luau. There are several different spots for Luas. The most popular Luau spots in downtown are the Feast at Lele and the Old Lahaina Luau. However, there are still many more Luaus for travelers to attend like Maui Nui Luau at Sheraton Maui Resort and Spa, as well as, Myths of Maui Luau Dinner and Show. The Luaus all have performers tell the story of Polynesia and Hawaii, while the guests enjoy their food, drinks, and dancing.
History and Museums
If you're a history buff coming to Lahaina for the rich history of the island of Maui, then The Baldwin Home Museum is the place for you. The Baldwin Home is the oldest surviving home in Maui and has been there since the early 1830s. During the day there are self-guided tours available and at night there are candlelit tours that allow visitors to get a glimpse of what walking around the estate in the early 1800s might have been like. The home belonged to a medical missionary named Reverend Dwight Baldwin and his family. The house was also open to captains and travelers seeking rest after long trips overseas.
Whale Watching
If you're planning a trip to Lahaina from April to December, Whale Watching is a must on your to do list. Every year humpbacks migrate from Alaska to Hawaii to breed, birth, and raise their young calves. Lahaina is the best destination to get a front row seat at the Humpback whale migration. There are a wide variety of whale watching cruises and boat tours available for people visiting. In addition, Lahaina also has a wide variety of other tours for people looking to see marine life. There are also dolphin, turtle, and shark tours with the option of snorkeling available.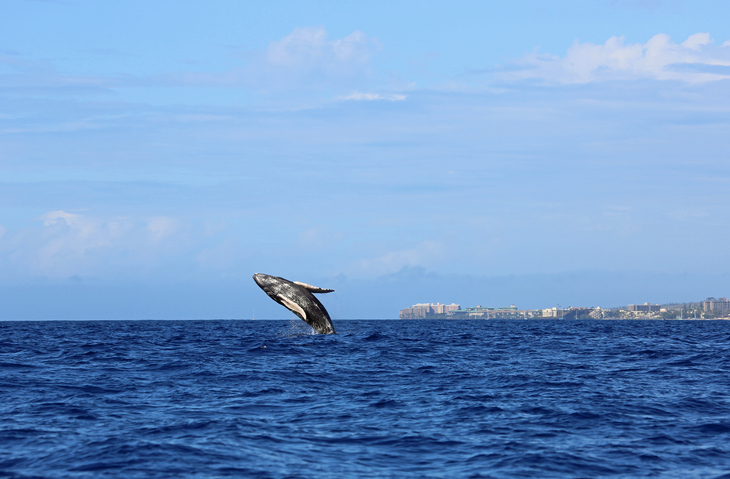 Art Shows
Want to support local Lahaina artists? Lahaina Art Society has art shows outside Cannery Mall every Saturday and Sunday, where local artists display their art in tents on the mall lawn. There is a wide variety of different art available such as pottery, jewelry, photographs, paintings and much more. It is definitely a cool event to check out if you're looking to do some shopping while you're in town.
Road to Hana (Waterfalls)
The Road to Hana is a 65 mile highway that connects the east side of Maui to Kahului. The road is famous for having 59 bridges, more than 600 turns, and tons of waterfalls to see along the way. Visitors can take their own cars down the Road to Hana, although bus tours are recommended to decrease traffic in the area. The Mercedes van tour is a popular choice for people looking to tour the Road to Hana. At least a day is recommended for visitors to tour the Road to Hana because of all the different stops and activities. Stops include bays, waterfalls, beaches, caves, tidepools, walking trails, parks, swimming holes, botanical gardens, and more. Road to Hana is a must on the list of things to do in Lahaina.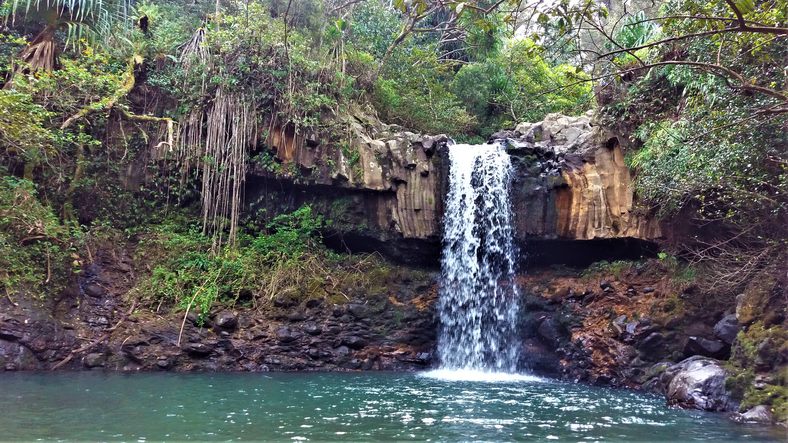 Beaches
If you're traveling to Maui It's fair to assume you're looking to visit the beach. Luckily for tourists coming to Lahaina the town is known for its beautiful beaches and there is no shortage of them. One of the most popular beaches in Lahaina is Ka'anapali Beach. This beach is very large and has resort developments built across it, which makes this beach a good place to visit before going to eat or doing a little shopping. If you're looking to see some whales then Pahaku Park is the beach for you. During the winter seasons whales breach right offshore from this beach. Kapalua Bay is a great beach for swimming, snorkeling, and doing other water activities.
There are a lot of turtle sightings in the bay as well. Kapalua Bay was named "The Best Beach in America" by Dr. Beach in 2018. However, Kapalua Bay is a pretty small beach, so if you're looking for a similar atmosphere that's a little less crowded, Napili Bay would be another great option. Napili Bay is just south of Kapalua but is much larger. For families traveling to Lahaina, Honokowai Beach and Baby Beach are great for people with children. The reefs offshore of these beaches create large shallow areas that are great for kids to run around and swim in. Baby Beach is also very close to town and has a lot of turtle and seal sightings.
Front Street (Restaurants)
Named one of the "Top Greatest Streets" by the American Planning Association, Front Street is in a picturesque location with panoramic mountain and ocean views, filled with historical charm. The street is home to America's largest Banyan Tree that shades ⅔ a acre down the street. In addition, the street is also home to significant historical sites. The archeological site at the corner of Front and Shaw Street contains some of the earliest evidence of humans in Hawaii dating all the way back to 700A.D. There are also buildings on the street that date back to the early 1830s. Between the historic architecture, wooden buildings, art galleries, and great restaurants and bars, Front Street is one of the most visited locations in Lahaina. If you want to go have drinks and listen to live music Front Street is the place for you. Some cool dining and live music restaurants include the Cool Cat and Down the Hatch.
Map of Lahaina on the Island of Maui
Additional Maui Hawaii Articles
---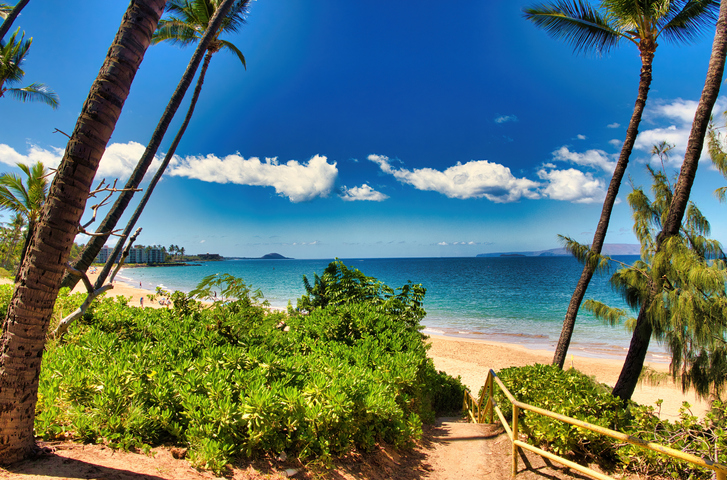 Beaches to Visit in Kihei on Maui
by Tiffany Wagner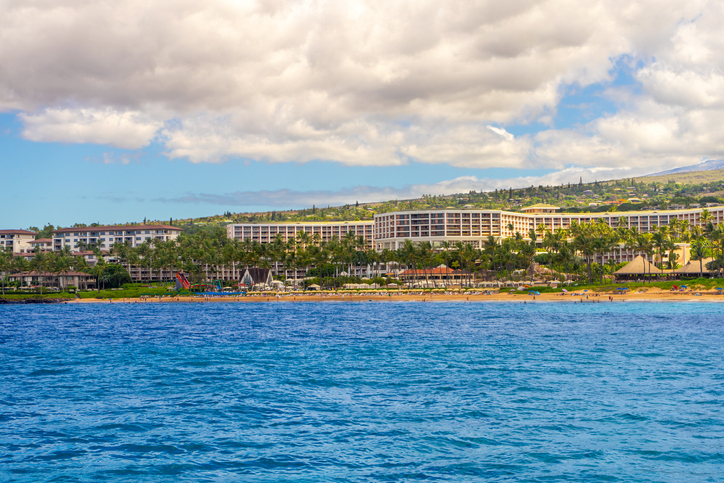 Maui Film Festival in Wailea
by Find Rentals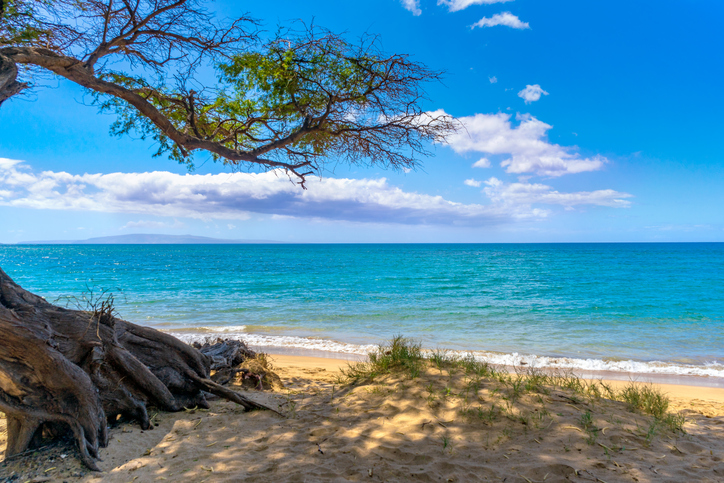 Maui Hawaii Travel Guide and Vacation Rentals
by Tiffany Wagner
---