Kihei Travel Guide: Beaches to Visit in Kihei on the island of Maui in Hawaii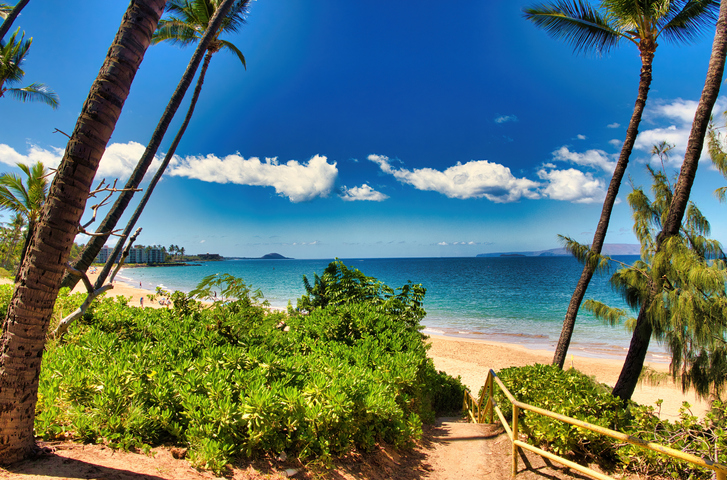 Kihei Hawaii
Kihei is beach-combing territory on Maui's SW shore with 6 miles of the sunniest, exotic beaches on this end of the island. Swimming and surfing are regular pastimes and you can also find wonderful snorkeling areas. Whale watching and dolphin sightings are common. Nature lovers will find what exquisite views around the Kealia Pond to the north which is part of the National Wildlife Conservation District.
Travelers can rent rides on sightseeing boats or for fishing excursions. The town has several affordable accommodations, to choose from. Plenty of shopping malls and farmers markets, restaurants and nightlife will leave you hungering for more of the hang loose lifestyle and coming back again and again.
Kîhei is located on the south side of Maui with a dry climate receiving no more than 10 inches rain per year. Surrounding this area includs the crater is Haleakalâ National Park, a 30,183 acre park. The park includes the summit depression, Kipahulu Valley and ʻOheʻo Gulch, extending to the shoreline. There are two main trails leading into Haleakalâ: Sliding Sands Trail and Halemauʻu Trail The walking trails can be more challenging than one might expect. Haleakalâ is popular with tourists and locals alike, who often venture to its summit, to view the sunrise. There are vacation rentals in the form of luxurious vacation homes and cabins.
Kihei's golden-sand shoreline is home to a collection of picturesque beaches. Since they're located along the west coast, all Kihei beaches provide idyllic and breathtaking views of the sunset. What's more, the shallow waters between Maui, Molokai, and Lanai make Kihei beaches the best whale-watching spots in the world during the winter season.
The best beach in Kihei can only be determined based on your personal preference. If you want to have a laid-back stay and still be near the beach, North Kihei could fit you better. If you prefer more pristine white-sand beaches and like the hustle and bustle, South Kihei is the place to stay.
Each Kihei beach has its own unique feature, so it's impossible to put your finger on the best one in the entire region. In our opinion, the most eye-catching ones are located in the South. If you're planning to visit Maui, the second-largest in the Hawaiian islands, don't miss out on Kihei and these beautiful Southern beaches!
---
Book Direct and Save with a Vacation Rental Management Company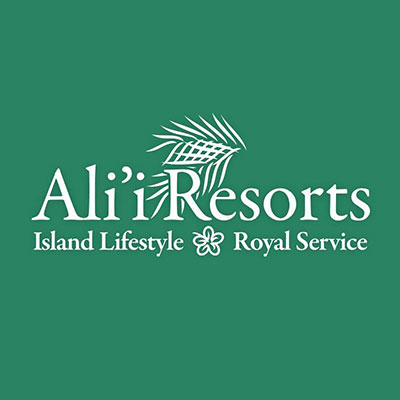 We started Ali'i Resorts because vacation homes with consistent standards and responsive guest services just didn't exist on Maui. We've changed.. learn more
---

Kathy McCartney is the owner of Maui Vision Rental. Maui Vision became a reality and a business starting with Ms. McCartney's personal condo at the.. learn more
---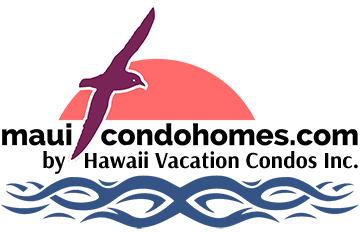 Aloha! The friendly staff of Hawaii Vacation Condos Inc. has been finding the perfect condominiums for our many visitors since 1992. Our immense.. learn more
---
Mai Poina 'Oe Ia'u Beach Park
"Forget me not" is what Mai Poina Oe'la'u means in Hawai'i. And truly, you shouldn't miss out on this beach's narrow, soft sandy shoreline. It's often referred to as the Kahana of Kihei since many windsurfers gather along its shoreline. There isn't any swimming or snorkeling, but it's perfect for strolls, paddling, or afternoon picnic. There's also a good chance you'll get a glimpse of these majestic humpback whales.
Kalepolepo Beach Park
From a historical perspective, Kalepolepo Beach Park is Kihei's most underrated beach. This little-visited enclave is the home of ancient Ko'ie'ie fishponds, historically once reserved for Hawaiian royalty. The fishponds are walling the Kalepolepo, like a shadow pool, making a protected swimming and snorkeling area nice for your kids. It isn't the best snorkeling and swimming spot for adults, but it's a stop-worthy while going down South Kihei Road.
Waiohuli Beach
The quiet waterfront of Waiohuli Beach is an undiscovered gem. While not known as swimmer-friendly or the most beautiful beach on Maui, it's perfect for slow and easygoing beach walks. You'll surely enjoy the sandy shoreline of Waiohuli if you're into the intermittent gusts of wind and lapping of waves. Moreover, Kihei tourists and locals alike hardly make it here either, so you pretty much have all the beach to yourself.
Cove Beach Park
Also called The Cove, Cove Beach Park is a popular surfing, bodyboarding, and standup paddleboarding destination in Kihei. As its name implies, it's within a sheltered cove that keeps the water gentler and still, making it a great practice ground for amateur surfers and swimmers. Its horseshoe of gold sand is great for having picnics, laying out, strolling, and playing beach games.
Kama'ole 1 (aka Kam 1)
If you enjoy frolicking on the sand, you'll definitely like Kama'ole 1, especially its northern end called Charley Young Beach. It's the largest among the three distinct beaches at Kama'ole Beach Park. It's often considered South Maui's most beautiful beach. Recently, it's nicknamed the "Shipwreck Beach" due to a big sailboat that washed ashore last year too. Plus, it's less rocky than the two Kama'ole beaches, so you'll enjoy picnics and beach games here.
Kama'ole 2 (aka Kam 2)
Kam II is a smaller beach, but ideal for swimming and snorkeling. Its waters are typically calm, especially in the morning, with a sandy offshore bottom. In particular, the end of the beach around the rocky outcrops is the best spot for snorkeling. You can also find several sea creatures, including the honu or green turtles, that hang out around during low tides. When the waves are conducive, you can also surf in its number of tide pools.
Kama'ole 3 (aka Kam 3)
Kam III has the smallest beach and rockier shoreline, but it's the best spot for bodyboarding due to its rougher waters. Be sure to check the lifeguard station for current conditions if with children. Despite that, it's still touted as a go-to beach in Maui for kids because it makes up the park side of the Kamaole Beach Park. On its huge grassy area, you can enjoy breathtaking scenery along the hiking trail and fun outdoor activities, like barbecue and lawn games.
Keawakapu Beach
Hugging the boundary between Kihei and Waile, Keawakapu beach provides a long expanse of white sand and a gentle turquoise ocean. It's an amazing place to take a long walk, snorkel around the volcanic outcroppings and honu, take standup paddle sessions, catch the sunset and explore the tidepools. People usually go here for its relatively calm waters and quiet ambiance since it's close to hotels and beachfront residential homes.
Map of Kihei on the Island of Maui in Hawaii
Additional Maui Hawaii Articles
---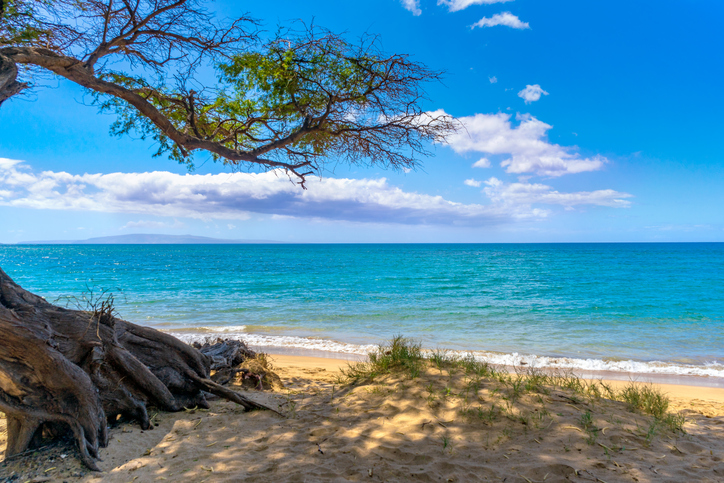 Things To Do: Maui Hawaii Travel Guide
by Tiffany Wagner
---