8 Things To Do in Maui: Travel Guide and Vacation Rental Accommodations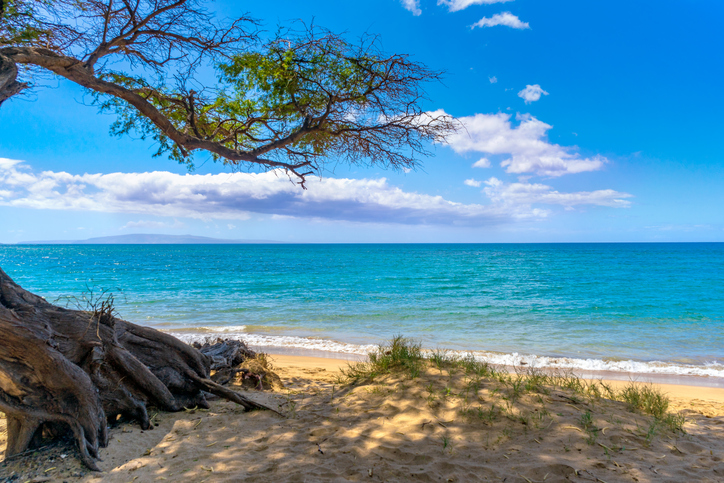 Maui Hawaii
Maui is often the rejuvenation and healing hotspot of Hawaii-island family. In fact, many celebrities and millionaires frequent the elite spas. However, Maui as an island on its own provides plentiful relaxation. Wind-rustled palms overcast the sparkling ocean, creating an atmosphere some people only see in movies and pictures. Whether you are exploring the underwater sea-life, swimming by waterfalls, watching the sunrise, or hiking through the vibrant green forests Maui remains a place of escape and exploration.
Maui, Hawaii's second-largest island, offers a lifetime's worth of unforgettable experiences. The island boasts a pristine coastline and jaw-dropping landscapes, all suited for magnificent sunset and sunrise sights. During the winter months, humpback whales migrate to its shores, turning its awe-inspiring crescent-shaped beachfront a haven for whale-watching hotspots.
The Hawaiian island is blessed with the brilliant weather—particularly in May and October when the crowds are low as well. Nevertheless, both the summer and winter vacation season is excellent for catamaran trips, surfing, snorkeling, and various other activities. Regardless of how many times you visit, there is always something new to discover in Maui.
What's more, the tropical island is a foodie's paradise, where the locals offer farm-to-table dishes. Their authentic cuisines are a must-try on a lūʻau buffet, alongside a traditional Hawaiian night. From recreational activities to Hawaii's unique culture, there are endless things to see and do in the Valley Isle! Here are seven must-try activities on Maui.
---
Book Direct and Save with a Maui Vacation Rental Management Company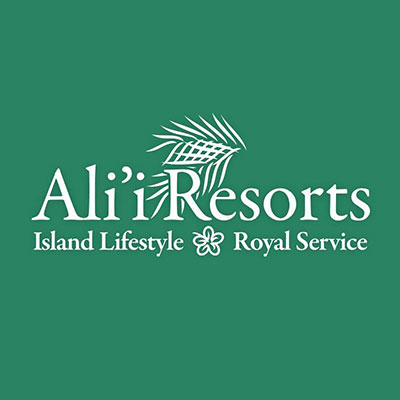 We started Ali'i Resorts because vacation homes with consistent standards and responsive guest services just didn't exist on Maui. We've changed.. learn more

AA Oceanfront Rentals and Sales
AA Oceanfront Vacation Rentals and Sales provides property management services for long term sales, as well as, short term vacation lodging and real.. learn more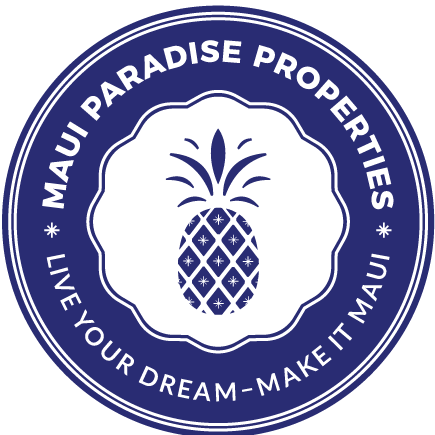 Maui Paradise Properties is a full-service real estate and property management company. We have a Real Estate and a Vacation Rental Team plus a Long.. learn more
8 Things To Do in Maui
1. Scenic Road Trip on Hāna Highway
It's the road trip, not the destination, on Hāna Highway that makes it a must-go. In fact, this scenic 65-mile Road to Hāna is one of the undisputed top attractions in Maui. It's going to be a long drive due to the highway's restricted speeds around blind corners and treacherous curves. But it's worth it! As you approach Hana, the island's pristine seaside cliffs and waterfalls will definitely take your breath away!
2. Visit Haleakalā Crater
Haleakalā means "house of the sun," and truly, you'll be able to witness out-of-this-world sunrises and sunsets at this volcano's crater. You can also get a bird's-eye view of Maui central valley, flora, and fauna atop in the daytime, as well as stargaze at night. The crater is safe to go to and even a popular site in the Summit District of Haleakalā National Park. The other section of the park is the Kīpahulu District, which is one of the main attractions of Road to Hana.
3. Fun Night Out at Old Lāhainā Lūʻau
For an ultimate Hawaiian culture experience, enjoy a night at Old Lāhainā Lūʻau. A lūʻau is a Hawaiian celebration filled with feasting and entertainment. You'll surely leave the place feeling full from being treated like ʻohana or family by the locals, savory authentic Hawaiian dishes, vibrant cultural dances and demonstrations, and panoramic ocean views. It's definitely going to be a night to remember.
4. Have a Taste of Maui Wines at 'Ulupalakua Ranch
Wine tasting is probably the last thing you've expected on a tropical island like Maui. But the island's unique pineapple wines, alongside clay shooting and horseback riding activities, are something you shouldn't miss! While having a sip of this tropical wine, experience the 200-year history of 'Ulupalakua Ranch located in Kula, Hawaii on the Island of Maui. It was once the favorite spot of Hawaiian royals and among Hawaii's major producers of sugarcane.
5. Enjoy the Beaches at Wailea
One of the most defining features of Wailea is its stunning beaches. Wailea Beach, Ulua Beach, and Polo Beach are just a few of the gorgeous stretches of sand that line the coast. Whether you're looking to soak up the sun, swim in the ocean, or try your hand at surfing or snorkeling, Wailea's beaches are a true paradise.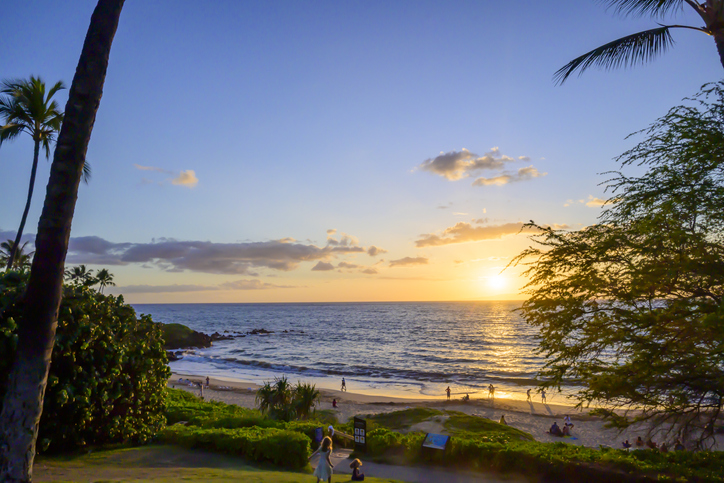 6. Witness Daily Cliff Dive Ceremony at Pu'u Kekaa
If you're into diving, you should head over to Pu'u Kekaa (now commonly called Black Rock) and witness a grand leap of a professional cliff diver atop the lava rock cliffs there for free. It's a tradition inspired by the legend of Kahekili, the last chief of Maui. According to the legends, he jumped from the sacred Pu'u Kekaa into the ocean below to prove his spiritual strength. You can snorkel the beach's clear waters or try the cliff dive yourself—only if you're brave!
7. Snorkel in Molokini Crater
You shouldn't miss out on Molokini Crater, the only island marine sanctuary in Hawaii. This iconic moon-shaped, partially submerged crater is popular for its abundant ocean and bird life. Also, Molokini has no soil to wash down into the water because it's purely a rock! Hence, its high visibility underwater is consistently excellent. Due to its crystal clear sheltered waters and stunning marine life, it's a unique and safe spot to snorkel, as well as scuba and snuba.
8. Hang out with Honu at Turtle Town
The Honu, the green sea turtles of Hawaii, is the only remaining indigenous reptile in the archipelago and is inextricably entwined with Hawaiian culture. Hawaiians considered them as a symbol of longevity and an 'aumakua or ancestral spirit that offers lifelong protection, wisdom, and guidance. You'll be able to meet a high population of Honu at Turtle Town in Maluaka Beach, which is a hidden gem for snorkeling. But remember, just look, don't touch.
Takeaway
The best months to visit Maui are April-May and September-November. Although it's the peak season, summer trips are the best if you're traveling with kids. It's the time when the waters in Maui are the calmest. For surfing, the best water condition is during winter. If you want to avoid the crowd and enjoy pleasant weather, visit the island during the spring and fall shoulder seasons. Be an early bird and book as early as possible to enjoy discounted rates.
The Legend of Maui, Hawaii
According to local legends, the demigod Maui caught the Hawaiian Islands with his magical fishing hook. However, he was unsuccessful in pulling them together because his brothers stopped paddling their canoe. Hence, the Hawaiian Islands remain scattered. Maui's grandmother persuaded him to slow the sun down for better crops as well. Maui supposedly lassoed the sun's ray from Mount Haleakala and threatened to kill him if he did not slow down. Later, one of the Hawaiian Islands was named Maui because it said to resemble his head and body and so the history of the island Maui begins.
Decades past, King Piilani was the first ruler to unite the island of Maui in the 15th century. In 1790, Kahekili, Maui's last king, was defeated in a violent battle at Iao Valley by King Kamehameha I. After Kamehameha seized control, the town of Lahaina in Maui became the capital of all of the Hawaiian Islands. At the same time, Lahaina experienced and increase in its whaling industry. In fact, the whaling era (1840-1865) popularized Maui. However, Maui was also a great producer of sugar. Immigrants from Puerto Rico, Korea, Japan, China, and Europe worked on the fields for years. Henceforth, the immigrants became the foundation of Hawaii's ethnic background. Many of these cultural influences mark the towns of Maui today creating a variety of experiences within the island.
Map of Maui Hawaii
Additional Maui Hawaii Articles
---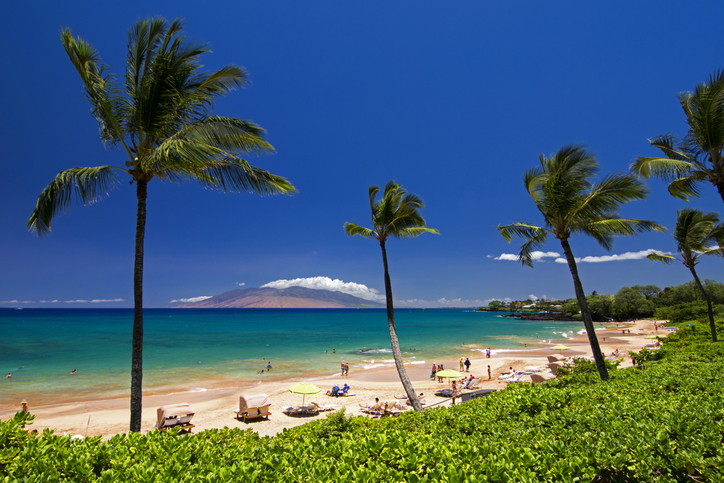 Wailea Maui Travel Guide and Vacation Rentals
by Robyn Adams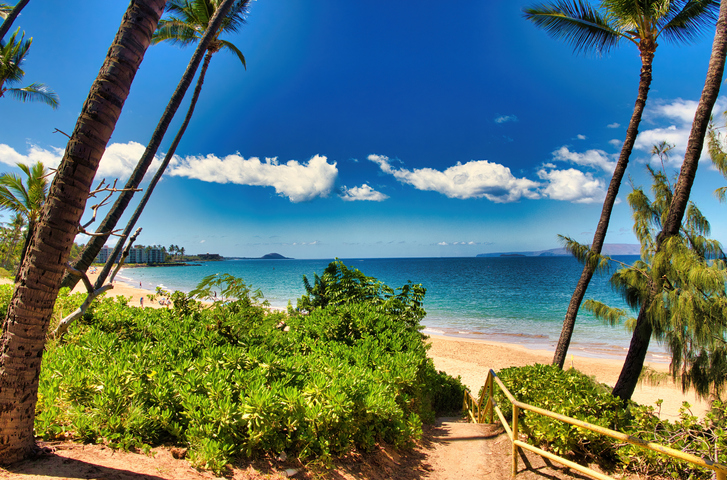 Beaches to Visit in Kihei on Maui
by Tiffany Wagner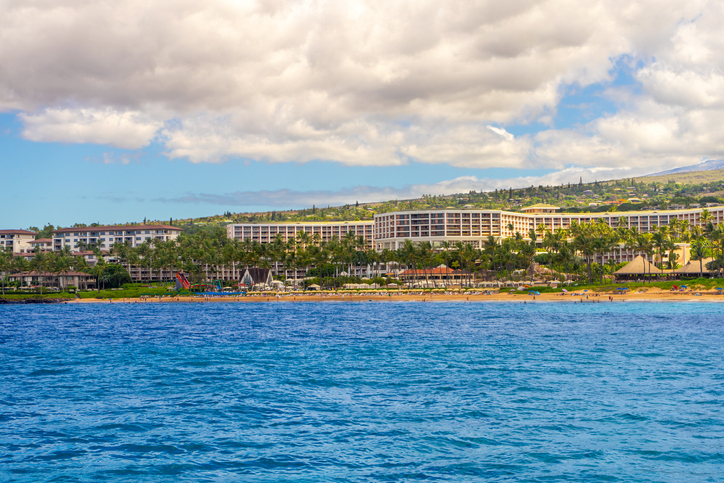 Maui Film Festival in Wailea
by Find Rentals
---