Miami Florida City Guide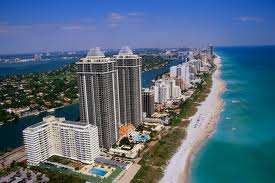 Miami Florida
Miami, Florida is very commonly referred to as "America's Riviera" because of its famous long and wide luxurious white sandy beaches, its historic art deco buildings, its multicultural atmosphere and restaurants. You don't feel like you are visiting, there you really feel like you're on vacation. Although South Beach is conveniently just over the bridge from downtown Miami, it is a world apart: there are no tall skyscrapers, no heavy traffic except of course on the bridge, no grey concrete. The area is full of lively beat, and at night it really comes alive with clubs and outdoor bars and restaurants that are always serving great food and drinks.
---
Rental Managers in Miami Florida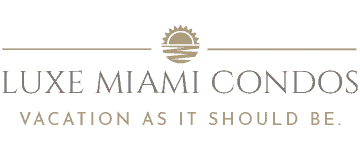 Luxe Miami Condos by Joe Semary was started in 2012. We are a property hosting and marketing company in Miami and South Beach. We have 9 years of.. learn more

Choose from over 60 Luxury Roney Palace Condos located in Miami Beach, Florida Enjoy Onsite restaurants include Habitat, STK South Beach, Plnthouse.. learn more
History
According to archaeologists, the earliest form of human life to be found in the Miami area was a group of people called the Tequesta Indians around 10,000 BC. They lived in the area of modern Miami, the Everglades and the Keys as hunters and gatherers of fruit and other edible produce from the green environment of Southern Florida in order to maintain life as a group of people. Unfortunately, the Tequesta Indians left little traces of their existence to offer more information about themselves to archaeologists and other scholars. In 1513, the first European explorer to set foot in Florida landed in the Miami area. A man named Juan Ponce de Leon was supposedly searching for a "fountain of youth" but was unsuccessful in his search. Despite missing the myth of a so called fountain of youth, he did find the Gulf Stream current, something that would prove itself to be very significant and important to later day European and World Wide navigators. In 1783, The United States of America gained its independence as a country and was granted this by Great Britain at the Treaty of Paris. Britain also vacated all of Florida and gave it back to the Spanish, again putting it under Spanish rule. The Spanish would now have to contend with American territorial ambitions. In 1821, the United States finally gains the territory of Florida back from Spanish rule and settlers began to arrive in abundant numbers. In 1845, Florida officially became the twenty seventh state to be included into the union of the United States of America. At the time, almost half of the state's population was slaves which partially accounts for Florida joining the Confederacy during the Civil War. A man named Henry Flagler set out to build his own railroad and was finally finished in 1896, landing his journey in modern day, Miami, Florida. Miami was then incorporated into Florida, a small city, almost literally at the edge of America and then became accessible to the rest of the country by overland travel all thanks to Henry Flagler.
Tourism
No matter what it is that you are interested in, whether it be sports, sunshine or salsa, Miami is a city that is sizzling all year long with entertainment venues and attractions, accommodations including world-class hotels, condos lofts and even rental vacation homes , amazing, world renown restaurants, great beaches and a night life that you will never find sleeping. There is more to Miami that meets the eye. Although South Beach gets all of the press with its many hip night clubs and pastel hued buildings, there are many other sections and suburbs of Miami that are just as hot and that offer tons of culture, recreation and more. There are endless things to do here in Miami. Make of it what you want it to be. Spend the day soaking in the warm sun on the many beaches the city has to offer or take the day to explore the Art Deco District. Take the kids to the Miami Zoo or take the evening off to relax with some friends at one of the areas many cool bars or night clubs. At night in Miami, the day is just the beginning of all the fun.
Map of Miami Florida