Penticton British Columbia Canada Travel Guide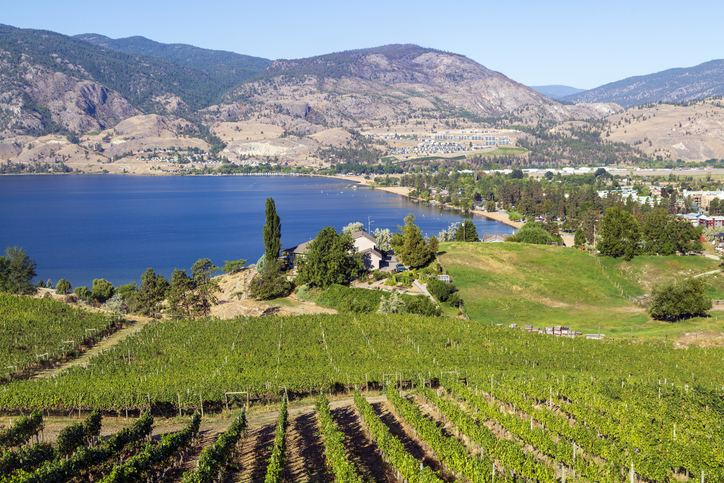 Penticton British Columbia
Penticton is a small city in British Columbia, Canada, between Okanagan Lake and Skaha Lake. Sandwiched by two lakes and surrounded by mountains, Penticton is an ideal place for your vacation. Just imagine the land and water activities you can enjoy here!
Exploring the sandy beaches and swimming areas of Okanagan and Skaha is an essential activity in Penticton. The agriculture-rich city also has many vineyards, wineries, breweries, and distilleries that you can visit during your stay.
Penticton is a city you must visit in British Columbia, Canada. If you want to experience Nature at its finest, you should spend your vacation in this city as it's surrounded by lakes and mountains. The magnificent landscape, the culture, and the fun activities you can do and experience at Penticton are sure to make your visit memorable. Include it on your travel bucket list now!
Pack your travel essentials and get ready to visit these wonderful places in the city of Penticton.
---
Book Direct and Save with a Vacation Rental Management Company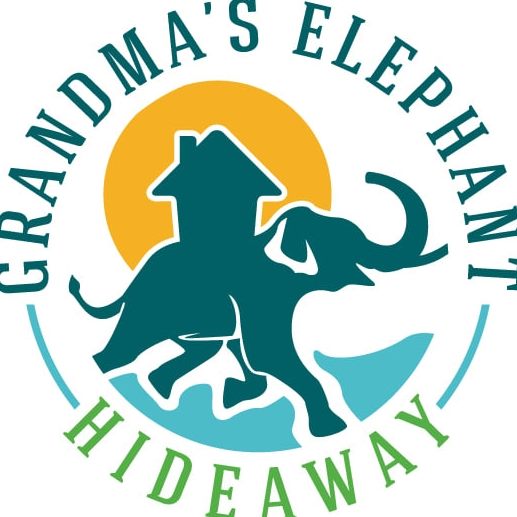 Grandmas Elephant Hideaway Okanagan and..
Welcome to Grandmas Elephant Hideaway, our 3 bedroom vacatiion rental condo located in the Okanagan and Skaha Lakes Area, Penticton British Columbia!.. learn more
Munson Mountain
Munson Mountain is where you can see the giant "PENTICTON" sign, which must be inspired by the "HOLLYWOOD" sign in California. This public park overlooks the city of Penticton, the Okanagan Valley, and the magnificent Okanagan Lake.
There are various paved and unpaved hiking trails in the park. The trail going to the top is steep but you can rest on benches along the way. A must-visit site in Munson Mountain is the Pen-Henge, which are small stones that mark the position of sunrise and sunset during winter and summer equinoxes.
The entrance to Munson Mountain is free. You can reach this public park by driving out towards Naramata.
Kettle Valley Rail Trail
An iconic attraction in Penticton, the Kettle Valley Rail Trail stretches for 660 kilometers from Hope to Castlegar, British Columbia. This former railway line has been converted into a recreational trail network.
People who love to jog, hike, and bike come to this mostly flat terrain and enjoy the spectacular scenery of Lake Okanagan and the mountainside. You can choose two routes for your excursion - one begins along the valley wall near Penticton and another is far north of Myra Canyon. Along the trail, you can pass by farms, orchards, and restaurants.
Skaha Lake Park
This 21-acre park features a sandy beach, a kid's playground, picnic tables, and sports areas. There are also concession stands offering delicious food. The majestic view of the lake and the tons of fun activities you can do here are what make Skaha Lake Park one of the most visited attractions in Penticton.
If you want to enjoy the water for a round of waterskiing, wakeboarding, or tubing, there's a boat launch at this park for those activities. Or, you can take a stroll along the lakefront promenade and soak up the spectacular view.
Penticton River Channel
The summer season is an excellent time to visit the Penticton River Channel and enjoy the cool water. The seven-kilometer, shallow channel is the best place to grab an inflatable device and float down the river. It will take you two to three hours to float down the entire channel.
Companies like Coyote Cruises and Float Penticton offer river inflatables for rent and sale. Bring your family and friends to have fun at the Penticton River Channel.
Naramata Creek Waterfalls
North of Penticton, you can find Naramata Creek Waterfalls. You will hike along the banks of Naramata Creek up through a river canyon to reach these spectacular cascades. It will be an hour's hike but the journey is sure to be unforgettable.
The beautiful landscape along the trail changes each season. All year round, you can visit the Naramata Creek Waterfalls. There are well-maintained bridges, picnic spots, a bench, and an outhouse at the trailhead.
Phantom Creek Winery
Your visit to Penticton won't be complete without exploring one of its wineries. The Phantom Creek Winery is a must-visit because of its magnificent architecture, with two angel statues greeting you at the entrance.
Like the other wineries in Penticton, Phantom Creek Winery farms its estate vineyards using organic and biodynamic techniques. You can have a tour of the entire estate and taste the selection of wines here.
Map of Penticton British Columbia Canada