Killington Vermont Travel and Vacation Guide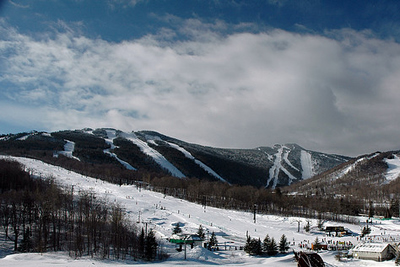 Killington Vermont
Killington isn't just a side note in a vacationer's journal; it has become the quintessential skier's paradise for New Englanders and travelers alike. As an extension of the Northeastern Appalachians, Killington Resort rests in the heart of the Green Mountains in Rutland County, Vermont. With 250 inches of annual snowfall blanketing over 750 acres across six interconnected mountains, Killington holds the title for the Largest Ski Area in the Eastern United States.
However, Killington isn't just unique for it sheer size. The diversity of terrain is unmatched, offering snow parks, tree skiing, moguls, steeps, narrow runs and open ranges. From novice to expert, Killington is prepped for any ski level and goes unmatched in Northeast offering access to 190 trails, 141 runs and 29 lifts on a single lift ticket.
Killington attracts visitors not just looking for a quick stopover, but a place to lay their skis for days or weeks at a time. With a reputation of being first to open and last to close (in eastern North America), it's not rare for seasons to start in October and end in May. Recent weather conditions have shortened the ski season, but the impact Killington makes on its guests stretches into the summer months when it transforms into an all-weather destination.
---
Book Direct and Save with a Vacation Rental Management Company

Vacation Rental Homes Made Easy By The Killington Group. Killington's Premier Choice For Vacation Rentals, Seasonal Condo Rentals And Vacation.. learn more

Killington Rental Associates provides property management and vacation rentals throughout the Killington Vermont area. We have many lodging choices.. learn more
Information for the Mountains of Killington Vermont
Summit Elevations
- Killington Peak: 4,241 ft (1,291 m)
- Pico Peak: 3,967 ft (1,189 m)
- Skye Peak: 3,800 ft (1,158 m)
- Ramshead Peak: 3,610 ft (1,100 m)
- Snowdon Peak: 3,592 ft (1,095 m)
- Bear Mountain: 3,295 ft (1,004 m)
- Sunrise Mountain: 2,456 ft (749 m)
Trails
- 191 trails (counting pico mountain)
- Easier 28 %
- More Difficult 33%
- Most Difficult: 39%
- 71 miles of trail
Additional Key Stats
- Largest Vertical in New England - 3050 feet
- Longest Run (Juggernaut) - 6.2 miles (9.9km)
- 29 Lifts - 22 at Killington & 7 at Pico Mountain
- Lift Capacity: 27,535/hr
- Five Snowboard & Alpine Parks
- Has one of the East's largest half-pipes located at Bear Mountain
- Main peak, Killington Peak - 4,241 ft (1293m) - Second highest in Vermont
Ski Mountains
Snowshed
Caters to beginers with open slopes and serviced by three lifts. A lodge and restaurant are located at the base along with a majority of the areas condo accommodations. Ski schools for both adults and children.
Snowdon Mountain
Offers a variety of skiing terrain for all skill levels and serviced by two chairlifts and a Poma. Advanced trails include Great Bear, North Star and Conclusion, a double black diamond. Also home to Great Northern, a beginners trails.
Killington Peak
Highest of the peaks, Killington Peak is serviced by the K-1 Gondola and the Canyon Quad. Noted for its "Canyon Area," Killington Peak has some of the steepest terrain on the mountain. Includes several double black diamonds including Cascade, Double Dipper and the and Downdraft. Trails for beginners include Great Eastern and Great Northern which connect to the rest of the mountain. Restaurants and lodges are located at both the base and the summit.
Skye Peak
Offers a multitude of terrain types serviced by the Superstar Express Quad, the Skye Peak Express Quad and the Skyeship Express Gondola. Ovation, a combination of a black and double black turns into the steepest trail on the mountain becoming Lower Ovation. Superstar, a black diamond, is open late into the season.
Bear Mountain
Home to a ferocious double black diamond, Devil's Fiddle, Bear Mountain also offers a challenging double black diamond mogul run with Outer Limits. Serviced by one lift, lodge and restaurant, Bear Mountain is a favorite for freestylers with terrain parks and a superpe.
Sunrise Mountain
Serviced by one lift, Sunrise caters soley to beginners with its low elevation and beginner terrain. Sunrise Village is said to be one of the finest slopeside communities for couples and families looking to get away from the crowds.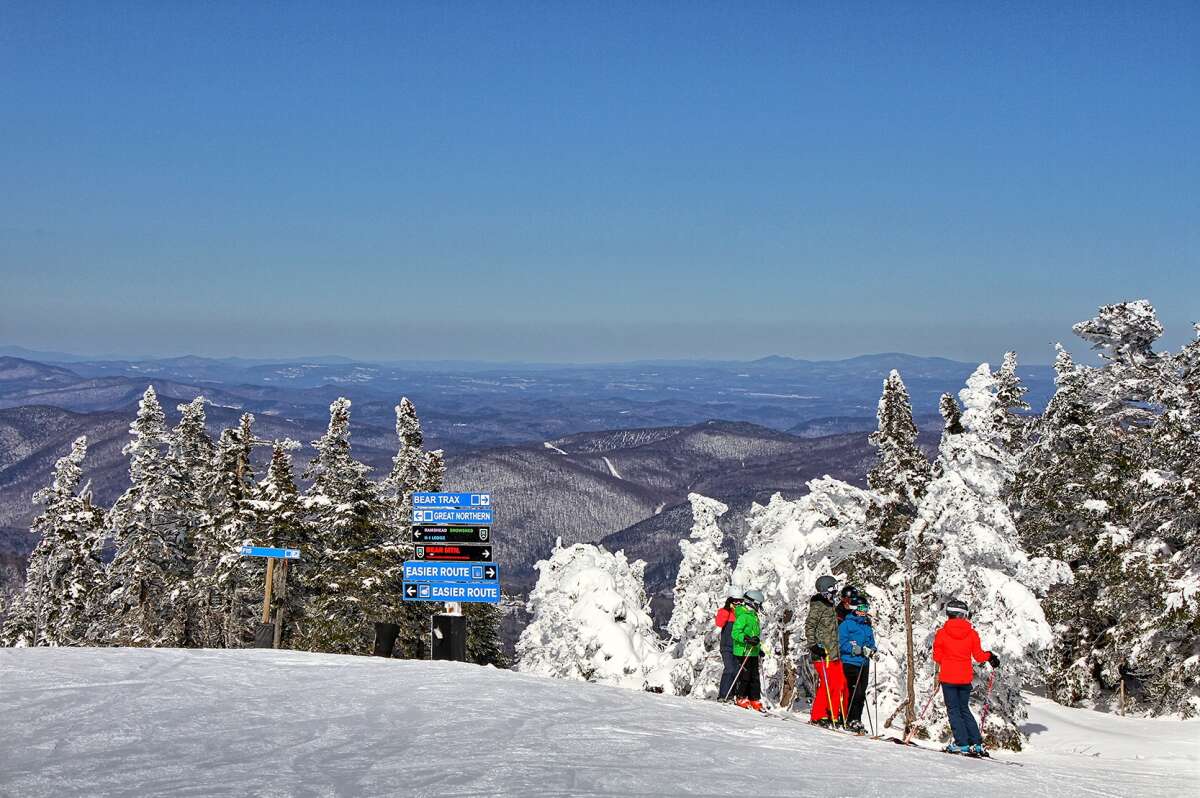 Additional Killington Vermont Information
What began as a shared vision to develop a resort on Vermont's second highest mountain peak, Vermont State land lease officer, Perry H Merrill and partner Preston Leete Smith opened Killington Ski Resort on December 13th 1958. In the following years, Killington rewarded skiers with access to beginner trails from any lift and installed snowmaking equipment previously invented in the 50's. Today, over 1200 snow guns cover 600 acres (approximately 71%) when skiing conditions are less than ideal. The Ticket Wicket soon emerged as a way to keep track of paying guests and was invented by Killington's very own Martin S. "Charlie" Hanley, resident and resort employee.
A seventh mountain was added in 1996-1997 when Killington brought Pico Peak out of bankruptcy and changed its name to Pico Mountain. Plans to connect the two resorts have gone unfulfilled as Pico still operates as a separate resort. However, a ticket purchased at Killington will give you access to Pico's 52 trails serviced by seven lifts. Lift tickets purchased at Pico are not valid at Killington however; Pico's grandeur attracts avid skiers looking for a big mountain with a small mountain charm.
Lifts and gondolas transporting heavily layered skiers serve double duty in the summer when guests arrive for 45 miles (72km) of hiking and mountain biking trails. Killington offers an 18-hole championship golf course and a gondola ride to the peak. Pico entertains with alpine slides, mini golf, wall climbing and horseback riding. In winter months events aren't limited to the mountains as guests can embark on cross country and snowshoeing tours, dog sledding, snowmobiling and ice skating. With more than 100 restaurants, eateries, boutiques, and bars, the Killington Resort Area has become a premiere destination.
Map of Killington Vermont
Additional Find Rentals Articles
---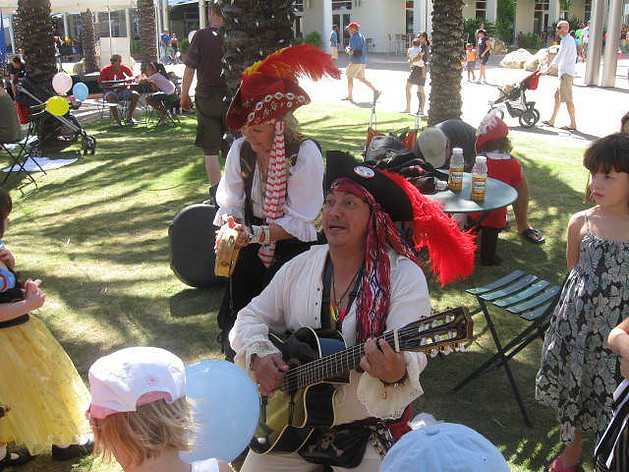 Pirates Week Festival Grand Cayman
by Anthony Vaarwerk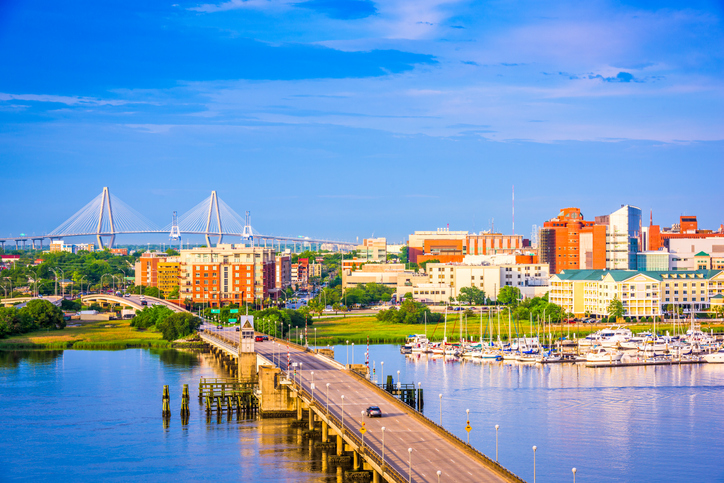 Charleston South Carolina Travel Guide
by Find Rentals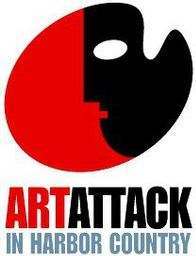 Art Attack In Harbor Country
by Anthony Vaarwerk
---