Skiing in Killington Vermont
Explore the Trilling Ski Experience of Killington, Vermont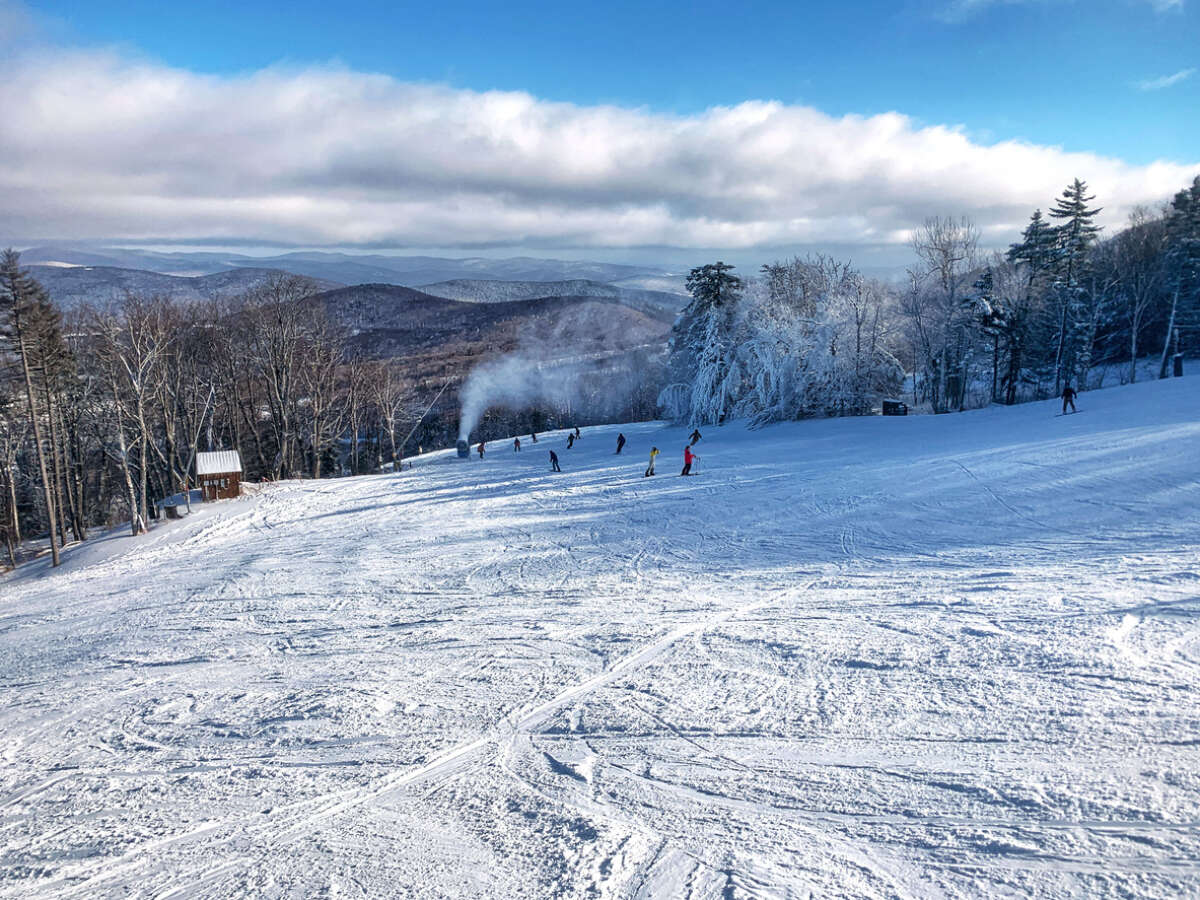 It's all about making your time on the slopes an unforgettable adventure Often, you'll find that skiing in Killington, Vermont offers a thrilling and memorable experience, thanks to its wide array of vacation rentals and top-notch ski areas. You're spoiled for choice with over 200 vacation rentals, ranging from cozy condos to luxurious homes. With rental managers like Killington Rental Associates and The Killington Group, you're guaranteed quality services and local hospitality. These properties are nestled within close proximity to some of the best ski areas in the region. Killington itself boasts an incredible 219 properties, ensuring you'll find the perfect fit for your vacation needs. The destination is well-suited for families, with properties managed by professional companies for your peace of mind. So, strap on your skis and get ready for an unforgettable adventure in Killington, Vermont.
Ski Season and Conditions in Killington
Once you've packed your warm gear and are ready to embrace the frosty weather, it's time to delve into the ski season and conditions you'll experience in Killington, Vermont. This popular ski destination boasts a long season, typically starting in November and lasting until late April or even May, thanks to its state-of-the-art snowmaking. You'll find a variety of terrain, from beginner-friendly slopes to expert-level challenges. The conditions are often excellent, with an average snowfall of 250 inches. It's known for its powdery peaks, but be prepared for the occasional icy patch. Keep an eye on the weather, as Killington's conditions can change rapidly. So gear up and get ready to enjoy the best skiing in the East!
Types of Ski Trails and Terrain in Killington
You're about to explore the ski trails and terrain in Killington, a key part of your skiing adventure. We'll touch on the types of trails, their difficulty levels, and how they're rated. Plus, we'll discuss trail maps and how to navigate this snowy paradise.
Diving into Killington's varied terrain, you'll find a diverse range of ski trails to suit every skill level. There's something for everyone from beginners to expert skiers.
Beginners:
Great Northern: This is a long, winding green trail that offers stunning views of the surrounding mountains.
Snowshed Slope: A wide, gentle slope perfect for those just starting out.
Advanced Skiers:
Double Dipper: One of the most challenging runs, with steep sections and moguls.
Cascade: A black diamond trail that's often groomed, but can have some icy patches.
In Killington, you're sure to find a trail that not only matches your skill level, but also provides the thrilling or relaxing skiing experience you're looking for.
Difficulty Levels and Ratings of Ski Trails in Killington
In Killington, you'll find a variety of ski trails with different difficulty levels and ratings, ranging from easy to complex, to cater to your specific skill set. For beginners, there's the gentle slope of Snowshed, while Bittersweet and Great Eastern are perfect for intermediate skiers. If you're a pro, the double black diamond trails like Cascade and Downdraft await you. Each trail is marked with a color-coded symbol. Green circles are for easy, blue squares for more difficult, and black diamonds for most difficult. Additional symbols like orange ovals for freestyle terrain and double black diamonds for experts are also used. So, you've got lots of options to choose from, depending on your ability and mood.
Trail Maps and Navigation in Killington
After choosing your desired ski trail based on your skill level, you'll need to familiarize yourself with the trail maps and navigation in Killington to ensure a smooth and enjoyable skiing experience. Killington's trail maps are user-friendly and provide a detailed layout of the ski terrain.
Trail maps in Killington
Available online or at the resort
Color-coded according to skill level
Navigation tips
Green trails are easiest, followed by blue, then black
Trails marked with 'EX' are expert only.
With this knowledge, you can confidently navigate the wide variety of trails that Killington offers, from gentle beginner slopes to challenging expert runs. Remember, always ski within your ability level and follow all marked trail signs and warnings for a safe and fun experience.
Types of Ski Lifts and Facilities in Killington
As you plan your ski trip to Killington, Vermont, knowing about the ski lifts and facilities is essential. Let's discuss the various types of ski lifts in Killington, explore lift ticket pricing and options, and touch on the on-mountain amenities available. This information will help you make the most out of your skiing adventure.

You'll find a variety of ski lifts in Killington, providing easy and efficient access to its diverse range of skiing terrain. Killington boasts six high-speed express quads, three regular quads, two triple chairs, and two surface lifts, catering to all skill levels.
High-Speed Express Quads
Skye Peak Express, which reaches the highest point of the resort.
K1 Gondola, a heated, eight-passenger lift.
Regular Quads and Triple Chairs
Snowdon Quad, ideal for beginners.
Ramshead Express Quad, preferred by families.
Surface Lifts
Snowshed Double, suitable for novice skiers.
Magic Carpet, perfect for kids and first-timers
Each lift has its unique features, ensuring you'll have a comfortable ride to the top of your chosen run. Enjoy the ride up and the thrill down!
Lift Ticket Pricing and Options in Killington
Now that you're familiar with the types of ski lifts in Killington, let's delve into the pricing and options for lift tickets, a crucial aspect of your skiing getaway. Prices vary based on age, with adults (ages 19-64) paying more than youth (7-18) and seniors (65+). A single day pass might set you back around $120 for an adult, but you'll find value in multi-day passes. You can also snag discounts by purchasing your tickets online in advance. There's a range of passes to suit your needs, from the season-long Beast 365 Pass to the 4.0 College Pass. Remember, these prices can change depending on the season and demand, so it's always wise to check the Killington website for the most current information.
On-Mountain Facilities and Amenities in Killington
In Killington, there's a plethora of on-mountain facilities and amenities you can take advantage of during your ski trip.
Ski Lifts:
With six terrain parks and over 155 trails, you'll appreciate the 21 lifts that make getting around a breeze. Don't miss the K-1 Express Gondola, it's a must-ride.
Facilities:
From ski and snowboard rentals to repair shops, Killington's got you covered. Need a break? There are plenty of lodges and restaurants for that much-needed time off the slopes. Whether you're a seasoned skier or a newbie, you're sure to find something that suits your needs. So, gear up and enjoy your skiing adventure in Killington.
Ski Schools and Lessons in Killington
You're probably wondering about the ski schools and lessons available in Killington. Whether you're a beginner or looking to improve your skills, there are group and private lessons you can choose from. Plus, rest assured knowing that certified ski instructors are ready to guide you on your skiing journey.

While you're planning your skiing trip to Killington, don't overlook the importance of enrolling in a ski school, especially if you're a novice or want to improve your skills. Killington offers a variety of ski schools.
Ski Schools
Offers lessons for all ability levels.
Provides private and group lessons
Has specialized programs for kids.
Killington Ski & Snowboard School:
Features a team of professional instructors.
Offers a range of programs from beginner to advanced
Each school has its own strengths, so examine them carefully before choosing. Both schools allow you to hone your skills while enjoying the breathtaking views that Killington has to offer. So, gear up and get ready to hit the slopes!
Group and Private Lessons in Killington
So, you've decided to take a ski trip to Killington, but don't just stop at planning your stay and selecting the perfect vacation rental; you'll also want to consider enrolling in one of the several ski schools available, offering both group and private lessons for all skill levels. Killington's ski schools cater to beginners, intermediate, and advanced skiers, ensuring you'll find a program that suits you. Group lessons offer the chance to learn alongside others at your level for a fun, communal experience.
Private lessons, on the other hand, provide individualized attention, perfect if you're looking to quickly improve your skills. Whatever your choice, rest assured, experienced instructors are there to guide you, making your skiing adventure in Killington both safe and memorable.
Ski Instructors and Certifications in Killington
In Killington, you'll find highly qualified ski instructors with a range of certifications, ensuring you're in good hands during your ski lessons. They're dedicated to helping you improve your skills and confidence on the slopes. Professional Ski Instructors of America (PSIA) certified instructors:
Level 1: Capable of teaching beginners
Level 2: Can teach intermediate skiers
Level 3: Qualified to instruct advanced skiers
Adaptive Ski Programs
Offered for individuals with disabilities, with certified instructors specializing in adaptive skiing techniques.
Whether you're a newbie or a seasoned skier looking to refine your skills, Killington's ski schools offer a variety of lessons tailored to your needs. Rest assured, you're learning from the best in the industry.
Après-Ski, Dining, and Entertainment in Killington
After a thrilling day on the slopes, you'll be eager to explore the après-ski scene and dining options in Killington. From lively activities and entertainment to a variety of restaurants and bars, there's something for everyone. Let's take a look at what this vibrant ski town has to offer when it comes to unwinding and refueling.

While you're unwinding from a thrilling day on the slopes, you'll find that Killington has a vibrant après-ski scene with plenty of options for dining and entertainment. From lively bars to excellent restaurants, there's something for everyone.
Bars and Pubs
The Wobbly Barn: Known for its live music and buzzing atmosphere.
Pickle Barrel Nightclub: Offers live performances and is a favorite among locals and visitors alike.
Restaurants
The Foundry at Summit Pond: Offers a fine dining experience with a menu that features locally sourced ingredients.
Pepper's Bar & Grill: A casual spot with hearty food perfect for refueling after a day on the slopes.
High-end Dining
The Ledgewood Yurt: An unforgettable dining experience. You're transported by a snowcat-drawn sleigh to a cozy yurt for a five-course meal.
Preston's: Known for its fresh, local cuisine and stunning mountain views.
Casual Eats
Lookout Tavern: Offers hearty comfort food with a lively atmosphere. It's an après-ski favorite.
Wobbly Barn: Famous for its steakhouse, but also serves seafood and vegetarian options.
Don't forget to sample Vermont's famous cheddar cheese or maple syrup, they're local delicacies. Whether you're looking for gourmet or casual, Killington's dining scene has something to satisfy every palate.
For a taste of local cuisine, you'll find an abundance of restaurants and bars in Killington that perfectly complement your après-ski experience. Check out The Foundry at Summit Pond for American fare with a twist, or the Garlic for a cozy atmosphere and Italian classics. Don't miss the Lookout Tavern, a local favorite for burgers and beers. If you're in the mood for a more upscale dining experience, Hemingway's Restaurant is a must-visit. For après-ski drinks, head to the Wobbly Barn or Pickle Barrel Nightclub, where you can dance the night away. From hearty pub grub to gourmet dining, Killington's food scene has something for everyone. Remember, a day on the slopes isn't complete without indulging in Killington's vibrant culinary offerings.

Exploring the diverse dining options and specialties in Killington can significantly elevate your après-ski experience, showcasing a culinary scene that's just as thrilling as the ski slopes.
Accommodations near Killington Ski Resort
When planning your ski trip to Killington, you'll find a range of accommodations close to the resort. From charming vacation rentals to cozy chalets, there's something to suit every traveller's preference and budget. Plus, the ratings and reviews from previous guests will help you choose the perfect place to rest after a day on the slopes.
Vacation Rentals and Chalets near Killington Ski Resort
You'll find a range of vacation rentals and chalets near Killington Ski Resort, managed by professional companies like Killington Rental Associates and The Killington Group.
These companies offer a variety of accommodation options, including:
Hotels, condos, and homes, with prices ranging from $100 to $225 per night.
A total of 219 properties, ensuring you'll find the perfect match for your needs and budget.
In addition to providing accommodation, these companies also offer additional services, such as:
Assistance in finding the ideal rental property for your vacation.
Access to relevant local information, including travel guides, news, events, and special interests, to help enhance your vacation experience in Killington. So, make sure to check them out for a hassle-free ski vacation.
Public Transportation Options in Killington
Once you've settled into your vacation rental, you'll find several convenient public transportation options are available to help you explore Killington. The Killington Express Shuttle (KES) is a free service that runs daily, ferrying guests between lodgings and the mountain. Additionally, "The Bus," operated by Marble Valley Regional Transit District, offers routes connecting Killington to Rutland and other nearby towns. If you prefer a more personalized ride, consider using Gramps Shuttle, a local taxi service. For longer distances, Amtrak services Rutland, which is just 20 minutes away. Alternatively, Burlington International and Rutland Southern Vermont Regional airports are accessible for air travelers. With a variety of transportation options, getting around Killington is a breeze.
Car Rentals and Parking in Killington
If you're considering a more flexible mode of transportation during your stay, car rentals are an excellent option in Killington, providing you with the freedom to explore at your own pace. There are several car rental companies in the area, from big names to local agencies.
Car Rentals:
Enterprise and Avis are the main choices.
Local rental companies can also provide personalized service.
Parking in Killington is plentiful and well organized, especially in the vicinity of the ski resorts and popular tourist sites.
Parking:
In winter, parking near the ski lifts is a boon.
During peak seasons, be sure to arrive early to secure a spot.
With a rental car, you'll be able to fully enjoy the beauty and adventure that Killington has to offer.
Tips for a Successful Ski Trip to Killington
Heading off to Killington for a ski trip? Let's go over some tips to ensure your journey is smooth and enjoyable. We'll touch on what to pack, gear recommendations, as well as safety and mountain etiquette on the slopes.
Packing List and Gear Recommendations for Skiing in Killington
When you're gearing up for a ski trip to Killington, it's crucial to pack the right gear and essentials to ensure a successful adventure. You certainly won't want to be on the mountain without the essentials.
Essential Ski Gear:
Skis or snowboard: You can rent these at Killington, but if you have your own, bring them. Ski boots and snowboard boots: These need to be comfortable and well-fitted.
Clothing and Accessories:
Base layers: Think thermal tops and bottoms.
Ski jacket and pants: Waterproof and insulated.
Gloves and socks: Wool or synthetic, not cotton.
Goggles and helmet: Protect yourself from sun and accidents.
Safety and Mountain Etiquette in Killington
You're going to need to know the basics of safety and mountain etiquette to ensure a successful ski trip to Killington. Always stay in control and be able to stop or avoid other people or objects. Don't stop where you obstruct a trail or are not visible from above. Observe all posted signs and warnings. Keep off closed trails and respect all ski boundary lines. Remember, prior to using any lift, you must know how to load, ride, and unload safely. Always yield to others when merging onto a trail. Don't forget your helmet and make sure your gear fits properly. Respect others and the environment, and you'll find that skiing in Killington is a joy.
Additional Killington Vermont Articles
--- Pico Peak Mountain Trails Killington Vermont
by Jamel Richardson Exploring Killington's Scenic Landscapes
by Jamel Richardson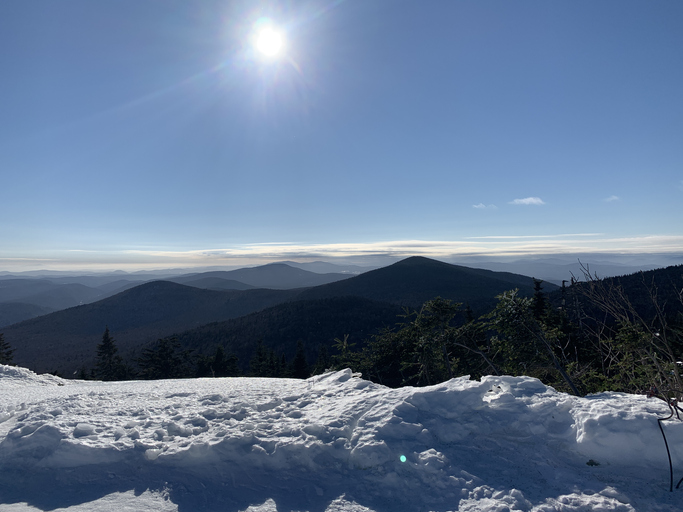 Things To Do Killington Mountain Resort Area
by Anthony Vaarwerk
---