Things To Do in the Killington Vermont Mountain Resort Ski Area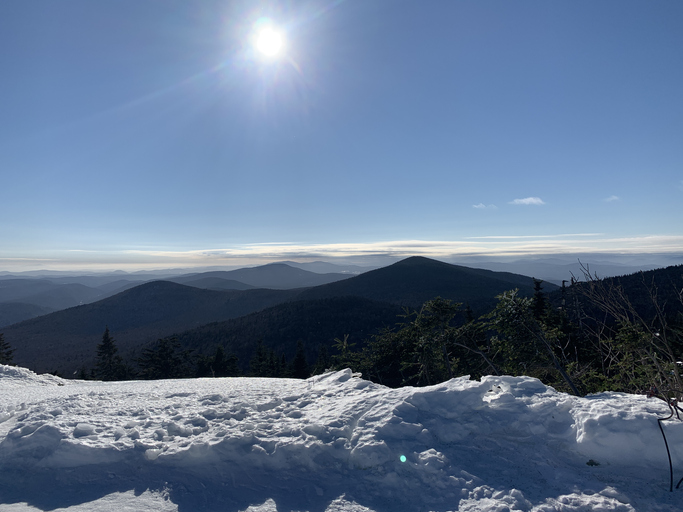 Killington Ski Area Vermont
If you haven't visited the largest ski resort in the Eastern United States yet, it's time to plan a vacation there this year. The Killington Mountain Resort and Ski Area is an ideal destination for families and winter sports enthusiasts. Also referred to as the Beast of the East, Killington has a vertical drop of 3,050 feet, which is the largest in New England.
You can have plenty of things to do here at Killington Mountain Resort and Ski Area. Aside from skiing and snowboarding, there are other winter activities to enjoy by the guests in this place. You can also try ski biking, tubing, or joining a snowshoe tour or a snowmobile tour. Indeed, Killington Mountain is an incredible vacation destination for folks who love the snow.
If you're planning how to enjoy the snow in Killington, here's a list of winter activities to add to your vacation plan.
---
Book Direct and Save with a Vacation Rental Management Company

Killington Rental Associates provides property management and vacation rentals throughout the Killington Vermont area. We have many lodging choices.. learn more

Vacation Rental Homes Made Easy By The Killington Group. Killington's Premier Choice For Vacation Rentals, Seasonal Condo Rentals And Vacation.. learn more
Skiing and Snowboarding
Killington Ski Area offers skiers and snowboarders of all ability levels a broad range of terrains and mountain features to enjoy what they love doing in the snow. Steeps, moguls, trees, narrow classic New England runs, groomed cruisers, you'll have your field day here!
The hills are serviced by 31 lifts including a high-speed six-person bubble chair and two express gondolas. Pick the all-natural terrain park - The Stash - with over 50 features for easy progression. It has a Superpipe that's 500 feet with 18-foot walls.
Tubing
Besides skiing and snowboarding, tubing is another excellent way to explore the terrain of Killington Mountain. On East Mountain Road, there's a tubing park with multiple lanes that provides you with a fun tubing experience.
You can buy tickets at Killington Tubing Park's website if you want this kind of winter activity. A lift service, tube rental, and access to the park are all included in the ticket. Each tubing session takes approximately one hour. After all the fun, you can go straight to the Clubhouse Grill for some delectable eats!
Snowmobile Tours
A snowmobile tour across Killington Mountain is sure to shoot adrenaline up. One of the go-to companies for snowmobile tours at Killington is Snowmobile Vermont. It's one of the OGs of the game, and the company provides a snowmobile tour package including equipment and gear and an experienced guide.
Riding on a snowmobile gives you a unique experience of Killington. There's a chance that you'll pass through trails that you have skied on the mountain before if you join a snowmobile tour after hours.
Moreover, Snowmobile Vermont offers a Backcountry Tour through the Calvin Coolidge State Forest. This tour takes you 25 miles across the forest, and it lasts for 2 hours, which is indeed a one-of-a-kind and exhilarating experience. The company also offers a snowmobile tour exclusively for kids.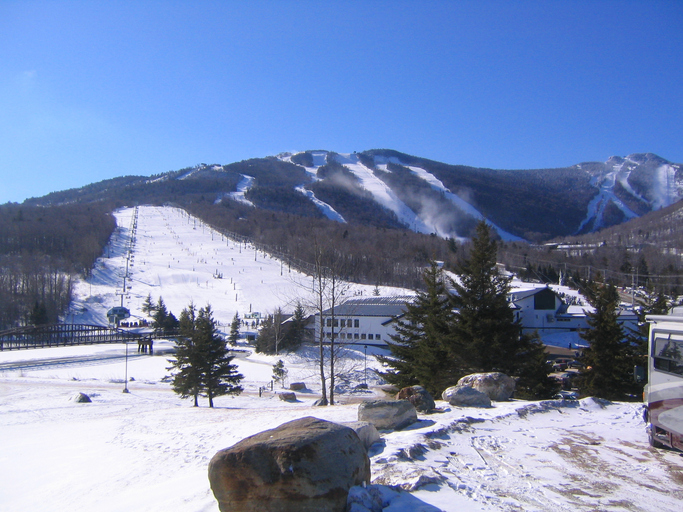 Ski Biking
Ski biking is another fun activity in the snow that you should try when you visit Killington Ski Resort. All skill levels can try ski biking, and if you're a beginner, you'll be assisted by one of the representatives of Alpine Bike Works, a company that operates ski bike rentals in Killington Mountain.
There's an orientation session before you can get on the ski bike. The ski bikes are available for rent for half a day or a full day. They come in different kinds of sizes, so every age group can join in the fun. Don't forget to don a pair of sturdy winter boots and a warm jacket because you'll be dealing with thick snow.
Snowshoe Tours
If you don't want to go to the slopes, you can participate in a snowshoe tour to experience the magnificent Killington Mountain. Basically, you'll be using the hiking trails that are near the Ramshead and Snowshed for the snowshoe tours here at Killington.
The Classic Killington Tour takes you along a 2.5 miles long hike, and it's open for everyone. There are also snowshoe tours exclusive for beginners and families, which use the car paths on a golf course and easy hiking trails. Make sure to schedule a date with Bear Trax Adventures if you want to join a snowshoe tour.
Takeaway
Enjoy the snow and the wonderful views of Killington Mountain Resort and Ski Area by trying one of the winter activities they offer. While skiing and snowboarding are two popular things to do here, you can also try ski biking, tubing, or joining a snowshoe tour or a snowmobile tour. Indeed, Killington Mountain is an incredible vacation destination for folks who love the snow.

Map of the Killington Mountain Ski Area Vermont