GrandFather Mountains State Park
GrandFather Mountain State Park: An Ultimate Guide to North Carolina's Iconic Natural Wonder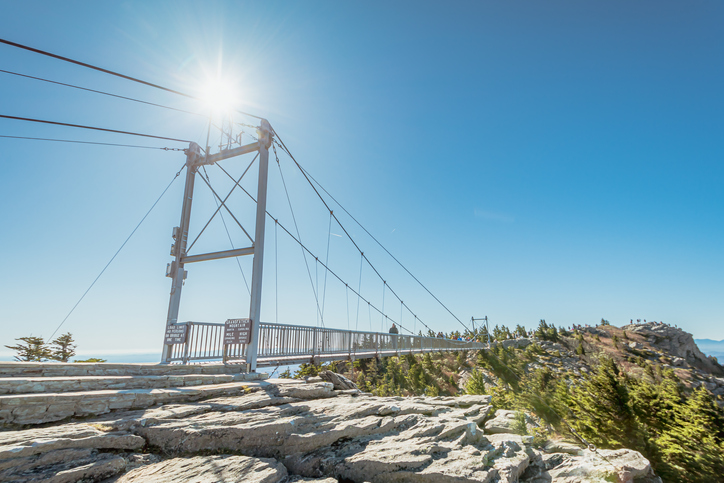 Nestled in the Blue Ridge Mountains of North Carolina, GrandFather Mountain State Park is a haven for outdoor enthusiasts, nature lovers, and families looking for an unforgettable adventure. Spanning over 2,600 acres, the park boasts stunning scenery, diverse wildlife, and an array of recreational activities that cater to all ages and interests. GrandFather Mountains is located in Banner Elk, North Carolina. If you're planning to visit GrandFather Mountain State Park, there's no shortage of things to see and do. From hiking to rock climbing, from camping to picnicking, from wildlife watching to scenic drives, the park offers endless opportunities to explore and appreciate the beauty of one of North Carolina's most iconic natural wonders.
In this comprehensive guide, we'll take you through everything you need to know about GrandFather Mountain State Park, including when to visit, what to do, where to stay, and how to get there. So, whether you're a seasoned hiker or a first-time visitor, read on to discover what makes GrandFather Mountains State Park an unmissable destination in North Carolina.
Things To Do at GrandFather Mountain State Park
GrandFather Mountain State Park offers an abundance of activities for visitors of all interests. Here are some of the top things to do in the park.
GrandFather Mountain
The GrandFather Mountain is a must-see attraction in the park. It's the highest peak in the Blue Ridge Mountains, standing at 5,946 feet above sea level. Visitors can drive or hike to the summit, where they can enjoy panoramic views of the surrounding landscape. Mile High Swinging Bridge: The Mile High Swinging Bridge is a popular attraction that spans a mile above the GrandFather Mountain. Visitors can walk across the bridge, which offers awe-inspiring views of the peaks, valleys, and clouds.
Nature Museum
The Nature Museum is a fun and educational exhibit that showcases the wildlife, geology, and ecology of the park. It's a great place to learn about the park's history and natural wonders.
Camping
GrandFather Mountains State Park has several campsites that offer a rustic and serene setting for camping enthusiasts. The campsites offer basic amenities, such as fire rings, picnic tables, and restrooms.
Scenic Drives
The park has several scenic drives that offer stunning views of the mountains and valleys. The Blue Ridge Parkway, which runs through the park, is a popular route for sightseeing.
GrandFather Mountains State Park is an excellent destination for families with kids of all ages. Here are some activities that kids and adults can enjoy together.
Hiking
GrandFather Mountain State Park offers 12 miles of trails, ranging from easy strolls to challenging hikes. The trails offer stunning views of the mountains, forests, and waterfalls. Popular hikes include the GrandFather Trail, Profile Trail, and Nuwati Trail. Wildlife watching: The park is home to a diverse array of wildlife, including black bears, deer, otters, and birds of prey. The wildlife viewing areas near the park's entrance offer an excellent opportunity to observe and photograph animals in their natural habitat.
Picnicking
The park has several picnic areas that offer beautiful views of the mountains and valleys. Pack a lunch and enjoy a peaceful meal with your family amidst the lovely scenery.
Rock Climbing
For adventurous families, the park offers several rock climbing routes that vary in difficulty level. Get a thrill as you climb the sheer cliffs and take in the breathtaking views from the top.
Fishing
The park has several sections of the Watauga River that offer excellent fishing opportunities. Anglers can catch brown and rainbow trout, as well as smallmouth and largemouth bass.
When To Visit GrandFather Mountain State Park
GrandFather Mountain State Park is open year-round, but the best time to visit depends on your preferences and interests. Here are some tips to help you plan your trip.
Spring (March to May)
Spring is an excellent time to visit the park if you want to see the wildflowers bloom, enjoy mild temperatures, and avoid the crowds. Hiking trails are less crowded, and wildlife is more active during this time.
Summer (June to August)
Summer is the peak season at GrandFather Mountain State Park, with the park's attractions bustling with activity. The weather is warm and sunny, and the days are long, making it perfect for camping, hiking, and other outdoor activities.
Fall (September to November)
Fall is the most scenic time to visit the park, with the mountains ablaze in vibrant colors of red, gold, and orange. It's also a popular time for hiking and camping, so plan ahead and book your accommodations early.
Winter (December to February)
Winter at GrandFather Mountain State Park is quiet, serene, and charming, with occasional snowfalls creating a winter wonderland. The park offers snowshoeing, cross-country skiing, and other winter sports, but some of the trails and facilities may be closed due to inclement weather.
Airports Close to Grandfather Mountain State Park
There are several airports near GrandFather Mountain State Park that offer convenient access to the park. Here are some of the closest airports and their distance from the park's entrance. Charlotte Douglas International Airport: Charlotte, NC – 103 miles Tri-Cities Regional Airport: Blountville, TN, and Bristol, VA – 47 miles Asheville Regional Airport: Asheville, NC – 75 miles Piedmont Triad International Airport: Greensboro, NC – 88 miles Once you arrive at the airport, you can rent a car or take a shuttle or taxi to GrandFather Mountains State Park. The park is located off of US-221, about 80 miles northwest of Charlotte, NC, and 15 miles southeast of Boone, NC.
Final Thoughts
GrandFather Mountain State Park is a natural paradise that offers something for everyone, from stunning vistas to adrenaline-pumping activities. Whether you're looking for a peaceful getaway or an action-packed adventure, the park has it all. Plan your trip to GrandFather Mountain State Park and experience the beauty of North Carolina's mountains in its purest form. See you at the park!
Additional Banner Elk and Blue Ridge Mountains Articles
---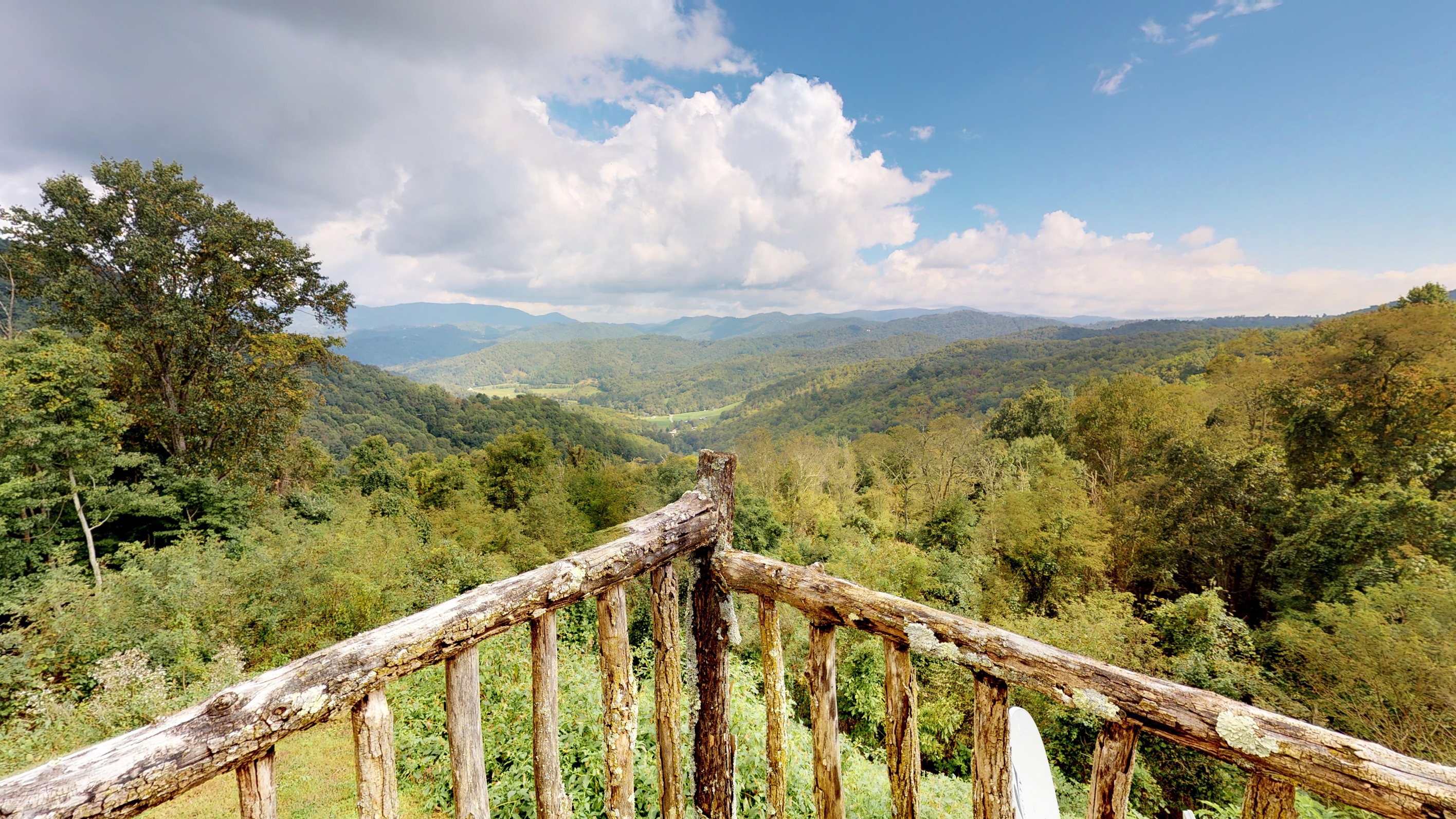 Banner Elk North Carolina Travel Guide
by Find Rentals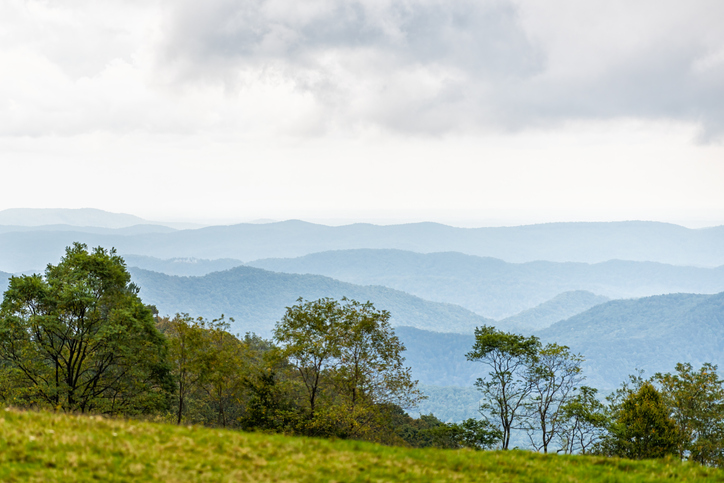 Blowing Rock North Carolina Travel Guide
by Jamel Richardson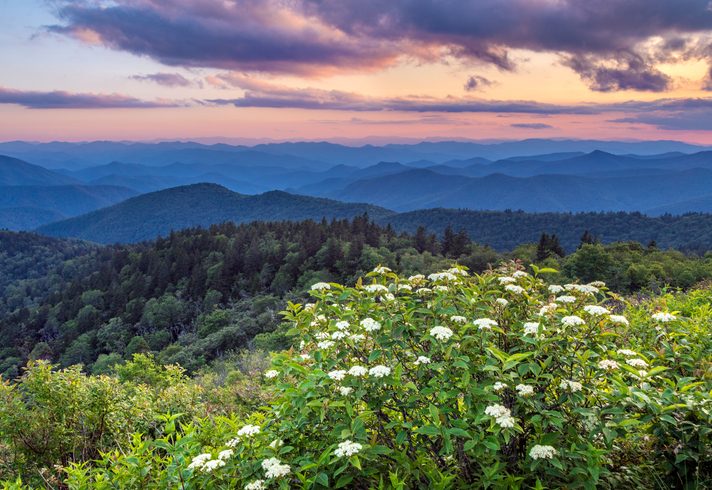 Soar to New Heights and Visit the Blue Ridge Mountains
by Robyn Adams
---