Nags Head Travel Guide: The Best Source For Discovering Hidden Gem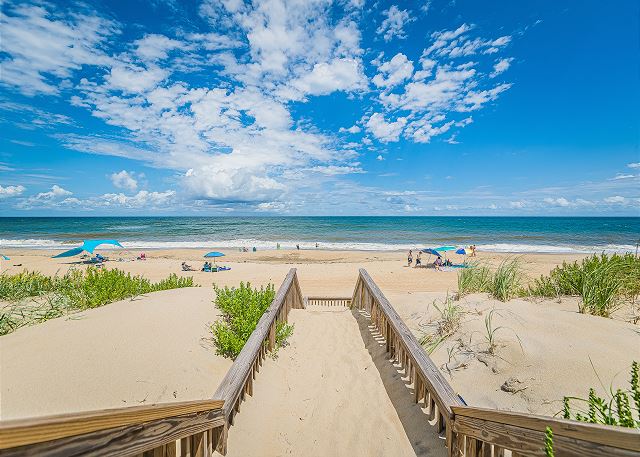 Nags Head North Carolina
If you've never visited the Outer Banks of North Carolina-then you'll definitely want to consider Nags Head for your next beach vacation! Nestled between Kitty Hawk and Kill Devil Hills, Nags Head is perfectly located for activity and retreat all rolled up in one. Besides being in the beautiful coastal beach town of Bodie Island, it is friendly, charming and offers exactly what you want for getting away and having it all-making for a wonderfully memorable vacation destination.
Well, most who want to visit the beach are simply satisfied with a beach town filled with warm welcome and good fresh seafood. But Nags Head has more to offer than that! For sure, you will absolutely enjoy over 10 straight miles of soft North Carolina sand but along with that, you will also get to bring out even more of your playful side on the sand dunes of Jockey Ridge Sate Park. There you will find yourself invited to tackle the ever-evolving, tallest sand dunes this side of the U.S. -guaranteed to leave you with lasting memories of fun.
Once you've brushed off all of the sand and rested up with a little nourishment via a good picnic basket-set off to discover Nags Head Woods. You wouldn't know it was so close by-with the dunes surrounding it on 3 sides. In fact, this protective setting is exactly what has allowed for this amazing maritime forest to mature into something people travel from all over to see. This preserve covers over 1,400 acres and provides countless hours of discovery-a true treasure of the North Carolina Outer Banks!
Nags Head will not disappoint with countless opportunities of adventure-of course there's the usual- kite surfing, kayaking, jet skiing, boating and more. The Island is riddled with great food choices from Tortuga's Lie Shellfish Bar, the Blue Moon Beach Grill or Kelly's Outer Banks, for a more upscale experience. Nags Head, North Carolina has been voted, "Best of the Beach" by Coast Magazine, consecutively, for a reason...it's a great place to land and stay awhile.
For more than a century, tourists have been drawn to Nags Head, North Carolina due to its breezy, scenic, and tranquil atmosphere. The Outer Banks strike the perfect balance between an adventurous and a relaxing holiday for any season! It is believed that Nags Head was coined in the 1800s when it became known widely as the "Graveyard of the Atlantic" thanks to its ability to cause thousands of shipwrecks due to the shoals. Legend has it that nefarious characters used lanterns tied around their horse's necks while the nags were led across the banks. This resulted in many ships mistakenly thinking the lanterns were from topmasts, and as such, met their fates bottoming out in the shallow waters.
Nags Head is a great location for relaxation, shopping, and entertainment. Those new to the area often feel overwhelmed by the sheer number of options available. As such, below, is a travel guide that gives potential visitors insider access to the best places to visit and stay in the area!
---
Book Direct and Save with an Outer Banks Vacation Rental Management Company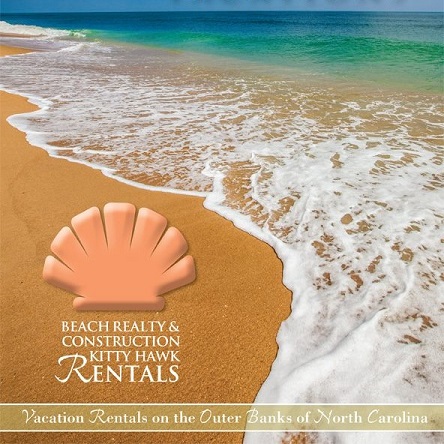 Beach Realty & Construction - Kitty Hawk..
Beach Realty & Construction - Kitty Hawk Rentals is a family-owned and operated full-service Real Estate and Property Management Company in the Outer.. learn more

Since 1947, we've made it easy to book, manage, or buy an Outer Banks (OBX) vacation rental. Outer Banks Rentals by Southern Shores Realty, let the.. learn more
Things To Do
Nags Head is especially stunning during the warmer months of the year, but the area is well worth visiting year-round for its sheer number of attractions. From having the ability to walk the seventeen miles of coastline to the stunning local art and breathtaking water views, this area is both unique and offers a once-in-a-lifetime experience! Here are some of the highest rated attractions in the area for consideration:
*Bike Rentals - This may seem like a trend straight from Europe, but renting bikes to explore the Outer Banks is a popular tourist activity! The islands and towns found in the area are fairly compact which makes traditional modes of transportation harder to use. Kill Devil Hills has most of the reliable bike shops where tourists can choose to rent a bike, and fortunately, there are also completely sustainable options as well in the form of electric bikes! Those with young children can also rent bicycles that have an attached child seat. What's more, many of these boutique shops will also rent other types of equipment that can make the visit more enjoyable.
*Visiting The Blue Moon Beach Grill - Guests in the area are in for a treat at the Blue Moon Beach Grill! Not only is it a fun-filled experience, but one that allows tourists to get acquainted with Southern comfort foods. Fortunately, the grill is also highly affordable and budget travelers can enjoy their offerings without breaking the bank. Seafood delights and fried foods are at the heart of the menu, but if for those that prefer something other than the fresh catch of the day, consider checking out Chick DeCluck and Beach Burger!
*Jockey Ridge State Park - Deemed one of the most fun places to visit in the Nags Head region, the park is a popular East Coast attraction. A museum, wooden boardwalk, and a visitor's center all work to enhance the travel experience for tourists. Hang-gliding and flying kites are two of the most popular activities to do in the park, while tourists can actually book professional kite flying lessons from Kitty Hawk Kites! Of course, for something a bit more tranquility-filled, sandboarding and hiking the nature trails are also popular ways to pass the time while in the area.
*Visit The Full Throttle Speedway - For families with younger kids, a visit to the Full Throttle Speedway will expose them to the fun of go-kart racing. From double-seat to single-seat go-karts and those junior-sized, everyone can enjoy the theme park atmosphere. While at the Speedway, Pit Stop Concessions is a great place to grab some food and drinks such as cotton candy, ice cream, pretzels, and soda.
*Bodie Island - Actually free to visit, this scenic island is the most beautiful spot in Nags Head! Pronounced "body", Bodie Island offers an escape reminiscent of paradise. The Lighthouse is the main focal point and attraction found on the island, but tourists can also stroll on the boardwalk and take in the stunning scenery. Visitors should always exercise caution, however, as the area is home to many snakes.
*The Nags Head Wood Preserve - It's also possible to enjoy a visit to the area without focusing on the beach as the Woods Preserve is worthy of attention! It is home to an ecosystem of saltwater marshes, wooded areas, beaches, and waterways that allow tourists to soak up the sun and simply relax.
When To Visit
Visiting the Outer Banks is both subject to preference and of course, budget. Certain times of the year, visitors find that ticket prices are much cheaper and they also have the ability to discover the hidden aspects of the region without much tourist interference. When planning a visit, it's best to consider the months of March and May as well as September and November.
Spring is still as good a time as any to book a visit to Nags Head because prices are still fairly low, tourist activity limited, and the warmer climate allows for the attractions to start opening early. Though temperatures are warming up, it's still not warm enough to enjoy many of the beach activities that make the region famous for tourists. If arriving in time for Easter, the EGGstravaganza is a fun event while the OBX Triathlon is a unique crowd-pleaser.
Summer is considered the peak season in Nags Head, and as such, visitors can expect to pay a premium price. Rental accommodations are more expensive while last-minute bookings are highly limited. The weather, of course, is ideal during the summer as this is a coastal area where typical temperatures range from 80 to 90 degrees Fahrenheit. All of the local activities, attractions, and restaurants are open during summer, but it also means sharing the beach with large throngs of people.
Perhaps the second most ideal time to visit Nags Head is during the fall because the prices are considered off-season and are much lower. The temperatures are also quite nice, still topping in the 70s thanks to the warmer climate. However, tourists should take heed as September is the start of the dreaded hurricane season. As many kids are going back to school, there are fewer tourists, and though some restaurants may have closed for the season already, many still welcome visitors. Visiting parks, fishing, and golfing are considered the best things to do during the fall months.
Winter is perhaps the least popular time for visitors, but it also means extremely low prices and fantastic rental availability on places such as Findrentals.com. Thanks to the warmer climate, tourists can still enjoy plenty of outdoor activities in the winter. Traditional activities are also popular during this time as it offers locals the most freedom to enjoy their town, meanwhile, it's worth mentioning that many restaurants are unfortunately closed until Spring.
Where To Stay
Nags Head is a bustling tourist hub which lends itself to many accommodations available in the area. Tourists can head over to Findrentals.com to search for the most reliable, trustworthy, and highly-rated accommodations in Nags Head, North Carolina. With over 79 different rental options, visitors can find a number of different selections that cater to their party size as well as budgets.
Vacation rental homes are priced per week and allow tourists plenty of freedom with a great deal of space. For as low as $1,080 per week, tourists can already book the High Cotton vacation rental which offers easy beach access, 5 bedrooms and full baths along with a fantastic swimming pool.
For those opting not to stay an entire week, they can take advantage of the fantastic offer of $367 per night at the Dune Haven. This home is a sprawling estate that offers 6 bedrooms and 4 full bathrooms while providing air conditioning and pool access.
For honeymooners or those seeking a luxury-filled experience, splurging is also a possibility. Beach Royalty is a stunning private escape for $6,006 per week while offering numerous amenities in the way of 6 bedrooms and full bathrooms, a waterfront setting, handicap accessible features, and a recreation room filled with fun activities!
Find Rentals is the number one reliable choice for direct vacation rental bookings in Nags Head, and thanks to the user-friendly search function, it's easy to find accommodations at every price point. From great last-minute deals to large family vacations, there are dozens of professionally managed properties available to choose from. Additionally, direct beach access, pool amenities, and pet-friendly options make Nags Head one of the most sought after tourist attractions.
Map of Nags Head in the Outer Banks of North Carolina
Suggested Outer Banks Aricles
---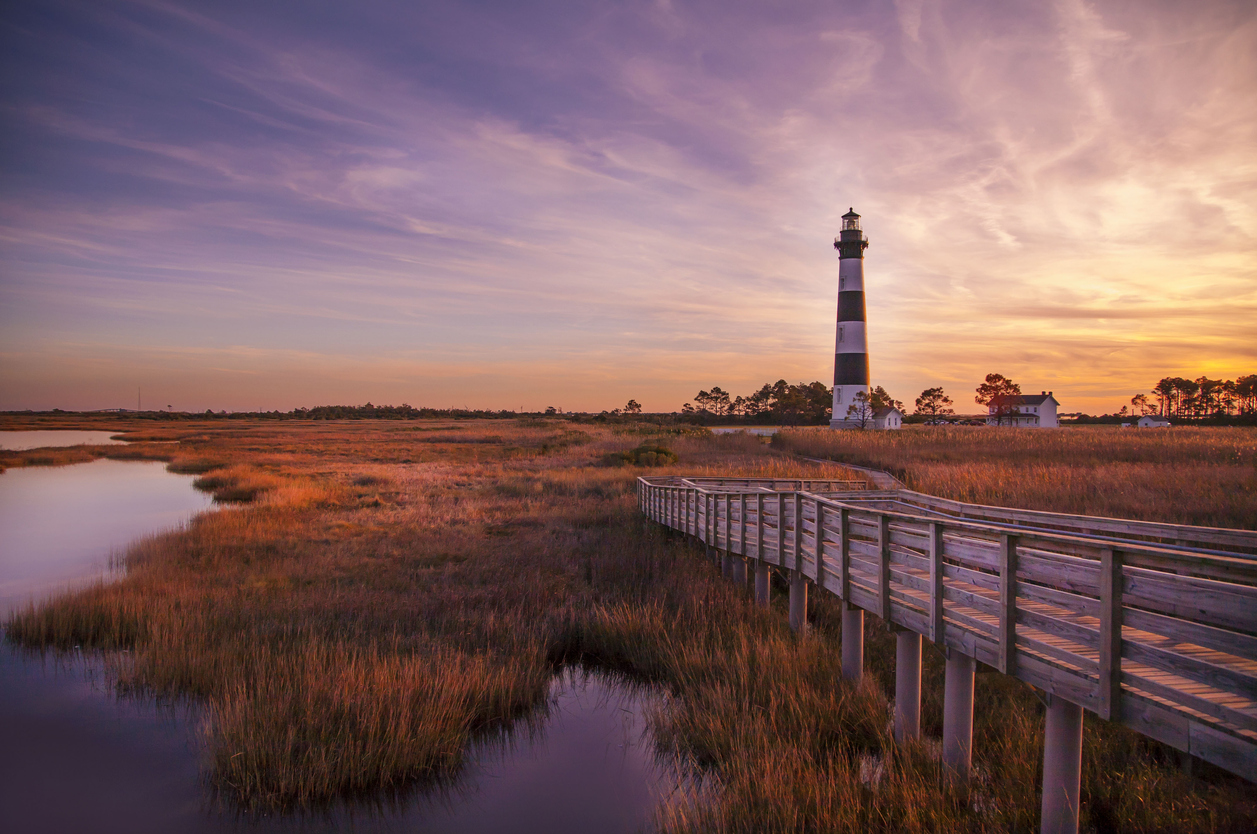 Outer Banks, OBX, North Carolina Travel Guide
by Anthony Vaarwerk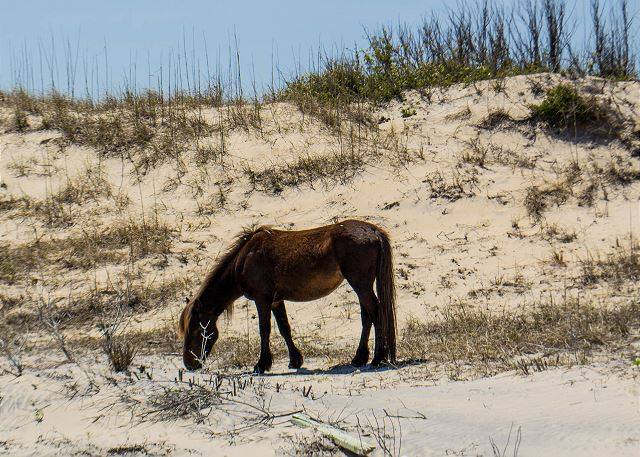 Corolla Outer Banks North Carolina Travel Guide
by Anthony Vaarwerk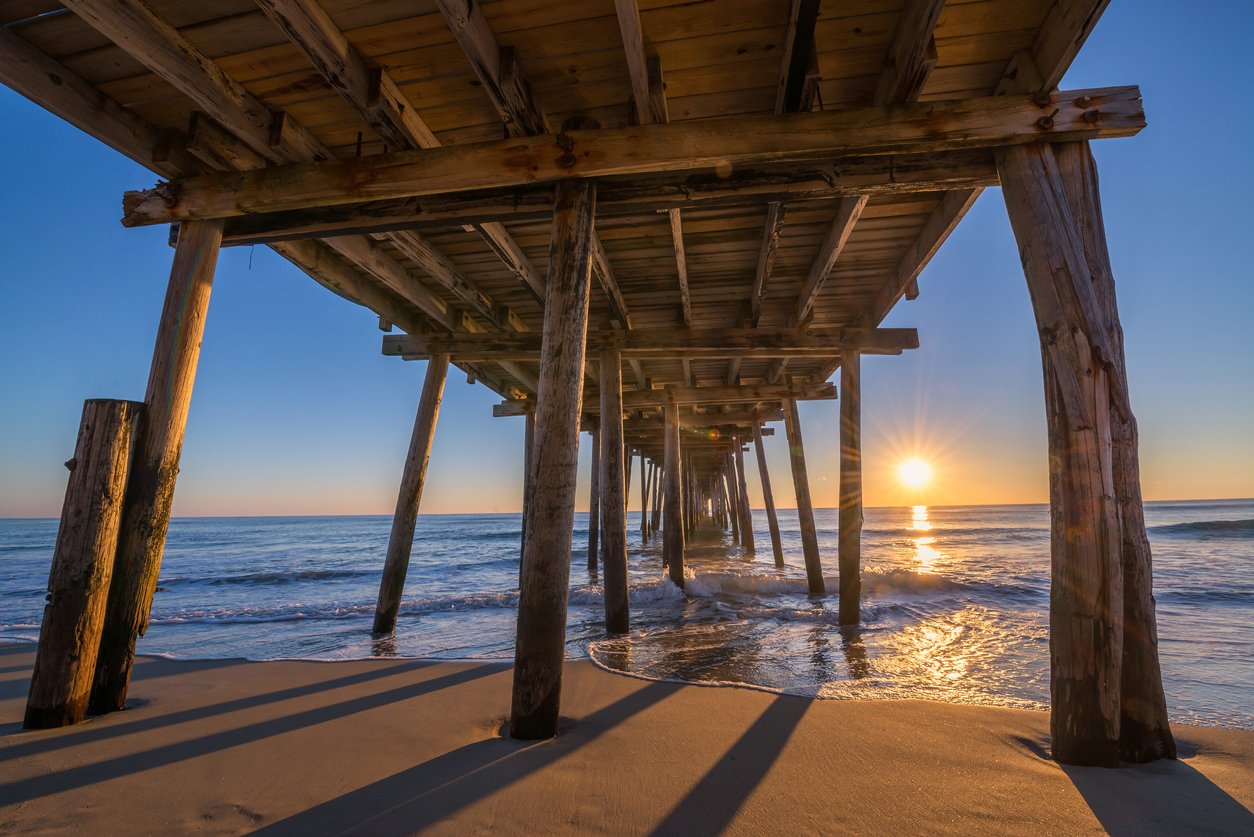 Outer Banks Featuring Avon and Nags Head
by Find Rentals
---