Corolla, Outer Banks, North Carolina Travel Guide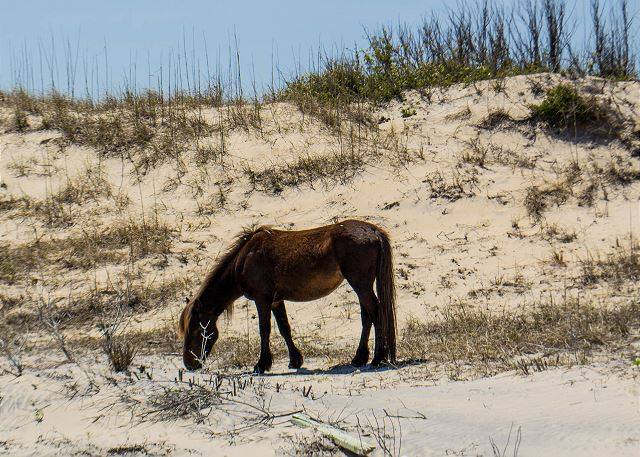 Corolla North Carolina
Located in the Outer Banks, Corolla may offer up a laid-back beach experience but not at the sacrifice of an array of activities and available upscale amenities. From flip flops to spa treatments, a seafood shack to fine dining, souvenir shopping to the unique finds in the local boutiques-Corolla has something for everyone-every mood. As a destination that has gained national recognition for being one of the best-secluded beach vacation destinations, part of what makes Corolla so special is their ability to maintain their small-town feel while still providing a respite of luxury for thousands each year.
Corolla, North Carolina is a hidden gem located on the northern end of the Outer Banks. This charming town is known for its pristine beaches, historic attractions, and recreational activities. Whether you're looking for a relaxing beach vacation or an adventurous getaway, Corolla has something for everyone. In this travel guide, we'll give you all the information you need to make the most of your visit to Corolla, North Carolina. Corolla is neatly placed between Currituck Sound and the Atlantic ocean. With this, you're surely up for great views, awesome experiences, and a beautiful but small town. This is the perfect beach town for everyone to enjoy.
Corolla in the Outer Banks is home to many attractions such as the Center of Wildlife Education, Currituck Beach Light, and many more. You can wine and dine to your heart's content by the sea. They have feral Banker horses that will fascinate everyone who comes to visit. Although small, the town boasts it's a diverse set of residents that are nice and welcoming to visitors.
---
Book Direct and Save with an Outer Banks Vacation Rental Management Company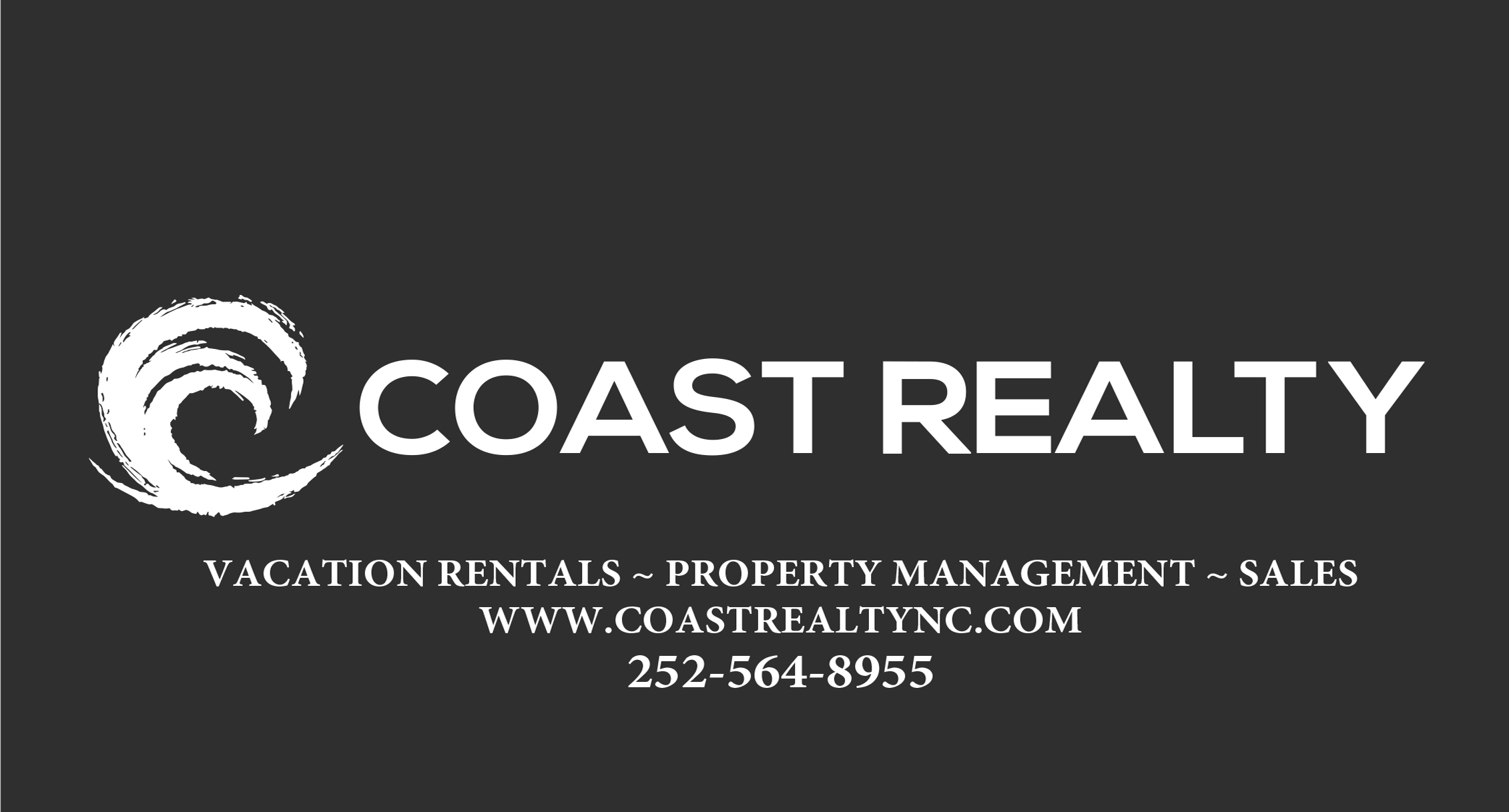 Coast Realty NC is a local, professional, and full-service vacation rental management company. When you choose to book your vacation with Coast.. learn more

Beach Realty & Construction - Kitty Hawk..
Beach Realty & Construction - Kitty Hawk Rentals is a family-owned and operated full-service real estate and property management company in the Outer.. learn more

Since 1947, we've made it easy to book, manage, or buy an Outer Banks (OBX) vacation rental. Outer Banks Rentals by Southern Shores Realty, let the.. learn more
Things To Do
One of the best things about Corolla is that there's always something to do. Here are more detailed descriptions of the top activities in Corolla:
* Visit the Currituck Beach Lighthouse - This iconic lighthouse was built in 1875 and is still in operation today. Standing at 162 feet tall, visitors can climb to the top for a breathtaking view of the surrounding area. The lighthouse also houses a museum featuring exhibits on the history of the area.
* Go wild horse spotting - Corolla is home to a population of wild horses that roam the beaches and dunes. These horses are believed to be descendants of Spanish mustangs that were shipwrecked off the coast over 400 years ago. Take a tour to see these majestic animals in their natural habitat. There are several tour operators in town, including Corolla Wild Horse Tours and Wild Horse Adventure Tours.
* Relax on the beach - Corolla has some of the most beautiful beaches in the Outer Banks. The wide, sandy beaches are perfect for sunbathing, swimming, or taking a leisurely stroll. Some of the most popular beaches in town include Currituck Beach, Corolla Beach, and Whalehead Beach.
* Take a kayak tour - Explore the sound and marshes of Corolla by kayak. This is a great way to see the wildlife up close, including egrets, herons, and ospreys. Kitty Hawk Kites and Outer Banks Kayak Adventures offer guided tours that cater to all skill levels.
* Go fishing - Corolla is a great spot for fishing, whether you prefer pier or surf fishing. You can catch a variety of fish, including flounder, trout, and red drum. The Avalon Pier is a popular spot for fishing, while Corolla Bait and Tackle offers everything you need for a successful fishing trip.
* Go bird watching - Corolla is home to a diverse range of bird species, including the great blue heron, osprey, and brown pelican. The Currituck Sound is a particularly good spot for bird watching, as it attracts many different species. You can also take a guided bird-watching tour with Coastal Explorations to learn more about the local birdlife.
* Visit the outer banks center for wildlife education - This educational center offers exhibits and programs on the wildlife and ecology of the Outer Banks region. You can learn about the local flora and fauna, as well as conservation efforts to protect the area's natural resources. The center also offers guided kayak tours and fishing clinics.
* Visit the whalehead club - This historic mansion was built in the 1920s and is now open to the public for tours. The house is a great example of Art Nouveau architecture and features original furnishings and artwork. The Whalehead Club is also home to several annual events, including the Wine Festival and the Crab Cruncher Classic 5K.
* Take a wild pony tour - In addition to the wild horses of Corolla, there are also herds of wild ponies living on nearby Shackleford Banks and Ocracoke Island. You can take a boat tour to see these beautiful animals in their natural habitat and learn about their history and behavior.
* Go on a bike tour - Corolla is a great place to explore by bike, with miles of scenic bike paths and trails. You can rent bikes from local shops like Corolla Bike Rentals or Ocean Atlantic Rentals and explore the town and its surroundings at your own pace.
* Attend a local event - Corolla hosts a variety of events throughout the year, including concerts, festivals, and holiday celebrations. Some popular events include the Mustang Spring Jam, the Independence Day Celebration and Fireworks, and the Corolla Christmas Parade. Check the local event calendar to see what's happening during your visit.
When To Visit
The best time to visit Corolla is between May and September. This is when the weather is warm and sunny, and the water is perfect for swimming. The summer months are also the busiest, so be ready for crowds. If you prefer for a more tranquil experience, consider visiting in the fall or spring when there are fewer people, and the weather is still pleasant. Keep in mind that hurricane season runs from June to November, so be sure to check the weather forecast before you go.
Where To Stay
When it comes to finding the perfect vacation rental in Corolla, FindRentals.com has you covered. Here are more details on some of the top vacation rental options in Corolla:
1. Mr. Sandman (Formerly Nauti Doonz)
Formerly known as Nauti Doonz, Mr. Sandman is a delightful beach house that offers captivating coastal views and ample space for the entire family. With a top deck and living room, you can relish in the partial ocean views and savor the ocean breezes while witnessing stunning sunrises. The private pool and hot tub offer the perfect opportunity for quality time with your loved ones, and the grilling station is perfect for preparing mouth-watering meals.
You can also engage in some outdoor fun with your family in the front yard with a basketball hoop. A short walk away is the beach where you can immerse yourself in the waves, build sandcastles or simply relax with a good book. The best part is that the family dog is welcome to join you on this memorable vacation.
2. Beachcomber's Paradise
Beachcomber's Paradise is the ultimate vacation rental for beachcombers and those who love the great outdoors. This beautiful home features a private pool and hot tub, perfect for relaxing after a long day of exploring. With direct beach access, you can enjoy a variety of water sports or spend a lazy day lounging on the beach. The home is also pet-friendly, so bring your furry friend along for the fun!
3. 1038 – Sand Castle 1
Located just 67 yards from a spacious family beach, 1038 - Sand Castle 1 is a 4-bedroom vacation rental that offers an ideal coastal getaway. Wake up to breathtaking ocean views and savor a delicious breakfast on the expansive deck. You can also indulge in outdoor activities such as tennis or golf at the nearby Currituck golf course, located just across the street. Additionally, the rental is conveniently located near a Harris Teeter grocery store, as well as various shops and restaurants that are easily accessible by bike.
4. Blue Moon - C5084
This is a 4-bedroom vacation rental in the serene town of Corolla, North Carolina. This family-friendly home is fully equipped with everything you need for a memorable vacation suitable for all ages. It's located in the peaceful Crown Point area, away from the hustle and bustle of high-traffic zones. As a guest, you'll have access to many community amenities, such as a community pool, tennis courts, and convenient beach access.
5. Mayflower
Mayflower is a magnificent vacation rental option in Corolla, NC, featuring seven bedrooms and a fully-equipped kitchen to ensure you have a pleasurable cooking experience. The spacious great room and dining area are perfect for entertaining and gathering, and guests have easy access to the Ship's Watch. Mayflower offers various entertainment options, including flat-screen TVs in every room, a media room with a 60' TV, theater seating, and an air hockey table.
6. Dolphin Destination
Looking for an oceanfront vacation rental that offers breathtaking views and plenty of space for your family? Look no further than Dolphin Destination in Corolla, North Carolina. This stunning property is located just steps from the ocean, so you can enjoy panoramic views and easy access to the beach throughout your stay.
With a spacious kitchen and a bar that's perfect for socializing, everyone can gather together while the chef prepares a delicious meal. The master bedroom even features a private deck where you can watch the sunrise over the water. And with TVs in all the bedrooms, you'll have plenty of entertainment options during your downtime. Your family will love returning to Dolphin Destination year after year for a relaxing and enjoyable vacation.
7. Myra Dee
Are you longing for a vacation where you don't need to bring a large group to book a hotel close to the beach? Myra Dee offers a classic home perfect for small families. With two and a half bathrooms and nearly as many bedrooms, this cozy vacation rental provides spacious decks and skylights in the great room. What's more, it's located only 20 yards from the beach, making it an ideal choice for those who want to experience the perfect beach getaway. Myra Dee is situated across from D7974, D7975, and D0440, and offers large decks perfect for relaxing with the family.
More Reasons to Vacation in Corolla
One of the most popular attractions in Corolla is the 12,000 acre Spanish Mustang Reserve where feral Banker Horses are preserved and protected. Kayaking along the quiet waters of the Currituck Sound is a relaxing venture for any evening as the sun sets on the horizon. Visitors to Corolla must not miss seeing the Currituck Beach Lighthouse - climbing the 214 steps inside the 158-foot high structure and taking in the breathtaking 360-degree views of the Outer Banks. This original lighthouse built-in 1875 is a historic monument to the heritage of rescue and guidance that was an integral part of the beginnings of this beach town. Today the lighthouse still continues to flash at 20-second intervals to warn ships hugging the chain of barrier islands.
The other "must-see" of Corolla is the magnificently sprawling yellow house known as the Whaling Club. This popular attraction sets on a picturesque 39 acres often hosting concerts and wine tastings throughout the summer months. Perhaps the ideal beach vacation is one that involves jets skiing, boating, and fishing-all of these activities and more are available in Corolla.
But if the ultimate goal is relaxation-lying back with a good book in the peace and tranquility found on what seems like your own private beach...well, Corolla is the ideal place for that. A place where friends and family can laugh and play with space and freedom-almost as if you rented a piece of the area just for times such as this. Corolla is a gem with the perfect mixture of seclusion and luxury in one quaint, unforgettable locale that will lead you back again and again.
For additional information, see the Find Rentals article regarding the great experiences in corolla outer banks.
History of Corolla
Corolla, North Carolina is located on the northern end of the outer banks bordering the Atlantic and the Currituck Sound. The landscape offers a combination of salty waves and calm waters with maritime forest to adventure. Although it has a quaint population of 500 year-round, Corolla draws thousands of return visitors during the summer months. Once called Jones Hill, Whalehead, or Currituck Beach, the town officially became known as Corolla in 1895 with the opening of their first post office. The first settlers to the area were both hunters and fishermen. These settlers also served as guides to the hunters eventually leading to the establishment of their first lighthouse-the Currituck Beach Lighthouse-creating a more stable economy for the area.
In 1967 a group of investors from Virginia pooled their resources and purchased a large parcel of land that had not yet been developed. Later this land became known as Currituck's Northern Outer Banks. Today, many of the homes in the area are worth half a million dollars.
Conclusion
In conclusion, Corolla, North Carolina is a must-visit destination for anyone looking for a fun and relaxing beach vacation. Whether you're interested in history, wildlife, or just soaking up the sun, Corolla has something for everyone. With so many vacation rental options available on FindRentals.com, you're sure to find the perfect home away from home for your next Outer Banks getaway.
Map of Corolla in the Outer Banks of North Carolina
Suggested Outer Banks Articles
---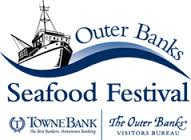 Outer Banks Seafood Festival
by Anthony Vaarwerk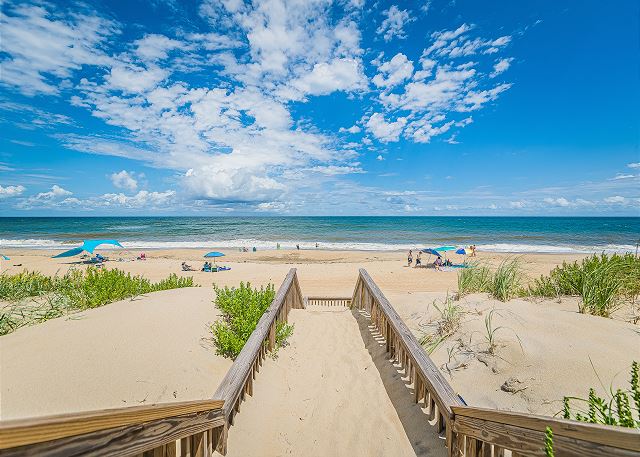 Nags Head Outer Banks NC Travel Guide
by Find Rentals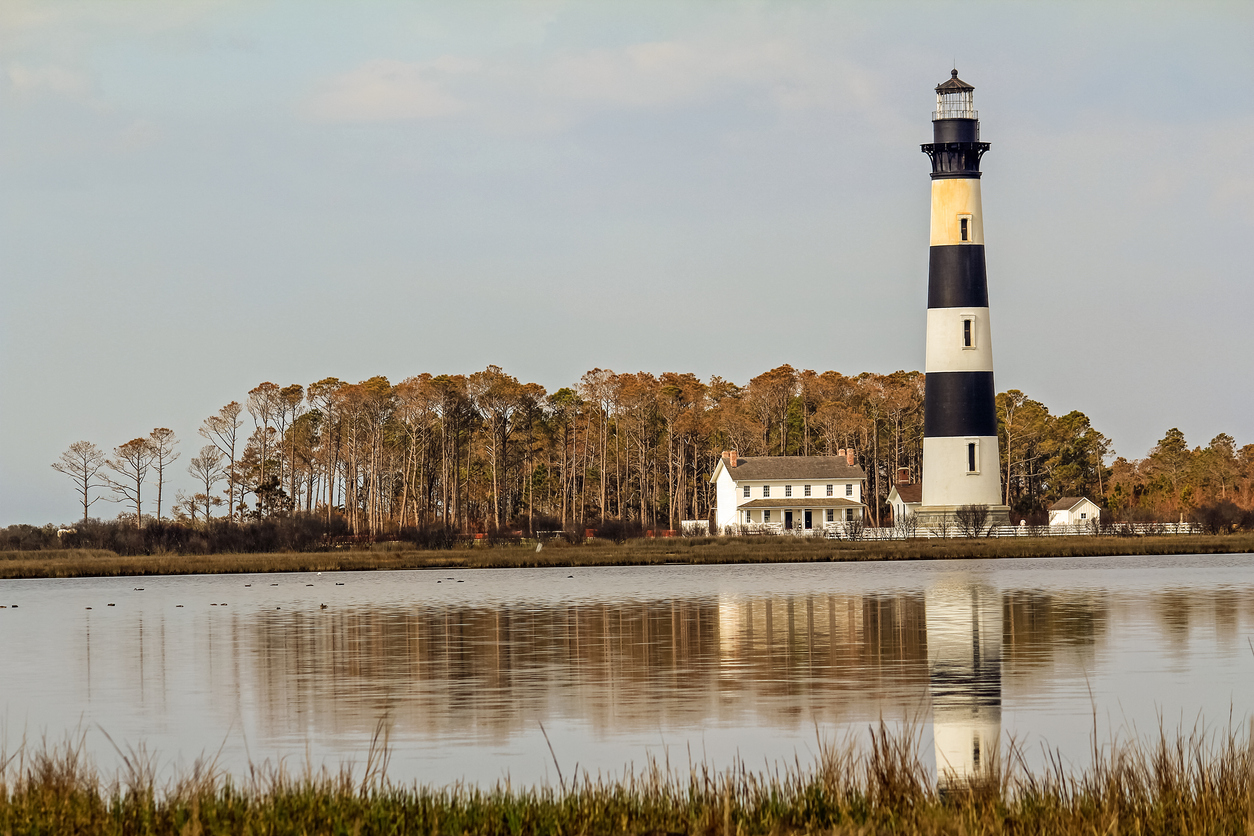 Northern Beaches of Bodie Island Outer Banks
by Find Rentals
---