Outer Banks of NC Featuring Avon and Nags Head
Outer Banks of NC, Featuring Avon and Nags Head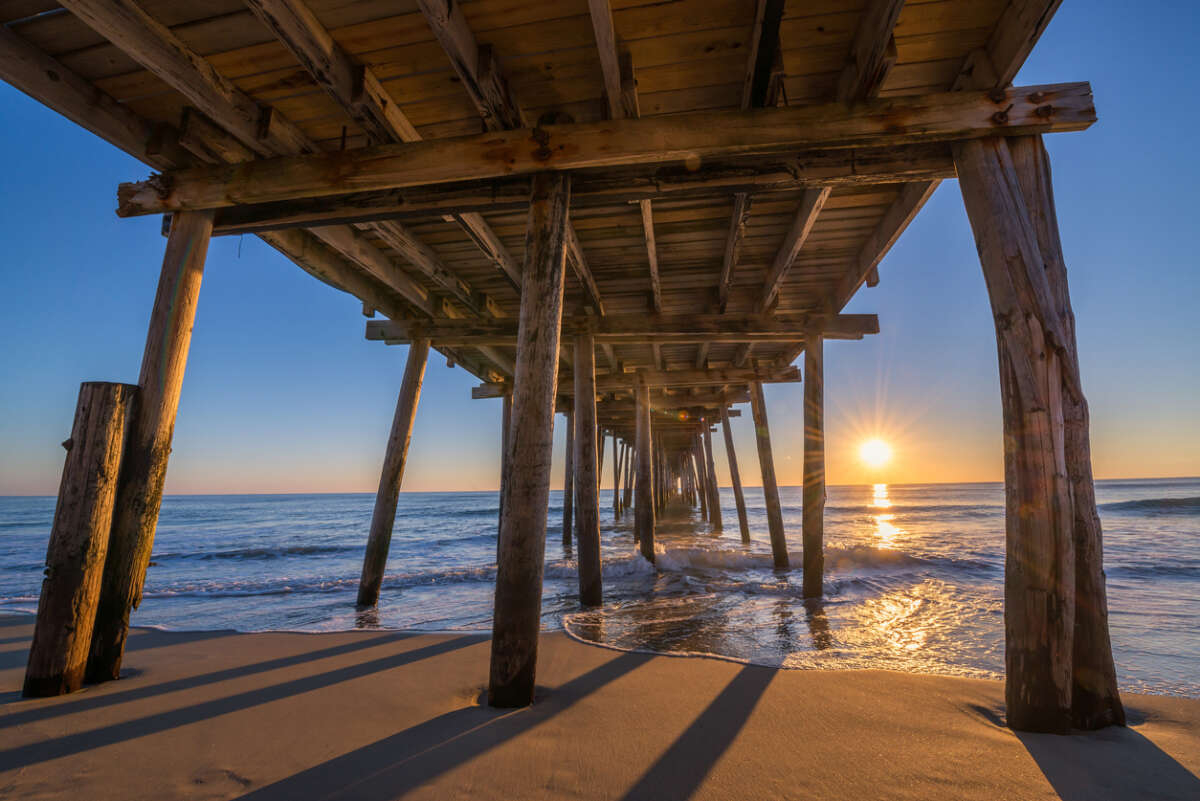 North Carolina Barrier Islands are some of the most interesting and unique spots to explore while on holiday. Islands offer plenty of beach, sun and sand and are rich with natural wildlife. The Outer Banks of North Carolina is no exception. A 200-mile long strip of islands and long thin peninsula separates the coast of North Carolina and part of Virginia from the Atlantic. This entire area offers a rich array of water sports, historical old cottages, national parks, incredible views, and wildlife. If you are wondering about the availability of hotels or vacation rentals in The Outer Banks, then you will be happy to know that The Outer Banks are filled with a rich choice hotels and vacation rentals. From north to south the larger islands and peninsulas include Bodie, Hatteras Island, and Ocracoke Island. The Outer Banks covers the areas of Currituck County, Dare County, and Hyde County, North Carolina.
They stretch southward from Sandbridge in Virginia Beach, and considered by some to reach as far south as Cape Lookout. Areas south of Cape Lookout in Carteret County have been coined the "Southern Outer Banks". North Carolina State Highway 12 is the main connecting road which links together most of the Outer Banks communities. The furthest eastern point is Cape Point at Cape Hatteras on Hatteras Island. Cape Hatteras National Seashore extends for more than 70 miles and covers over 30,000 acres.
The first national seashore in the country is dotted with lighthouses. Picnic areas and camping stations allow you to get away from it all while close to plenty of enticing local restaurants. Summer is the peak tourist season in the Outer banks, and autumn is a great time to go as well. The crowds have thinned and with the unique stores still open, the weather is cool and crisp. Winter and spring are great if you are looking for an off-season solitary beach experience.
Nags Head, North Carolina on Bodie Island
Bodie Island is home to the popular destinations including Duck, Southern Shores, Kitty Hawk, Kill Devil Hills and Nags Head. One of the more interesting destinations for vacation is Nags Head. The name of Nags Head takes us back to days of piracy, when tales landed ashore of the treasures traveling at sea such as the plunders of Blackbeard. The local pirates tied a lantern around the neck of an old horse, then the old "nag" was led up and down the tallest of the sand dunes, to make the light from the lantern visible out at sea. As a ship's captain saw this gently bobbing light and falsifying as another ship safely docked.
Lured into bringing his ship to "safe" harbor, the Captain guided his ship into dangerous area near the shore. Then the "land pirates" made the crew walk the plank, looted and burned the hapless ship, and made away with the bounty. Nags Head takes its name from this old legend. With 11 miles of oceanfront and 6.5 square miles of area, Nags Head is home to a year round residential population of 2,800.
The town is an annual vacation spot for a countless number of families, making it the ideal family beach. Today, in Nags Head, a small town atmosphere prevails to create a certain charm and a slow, relaxed pace of life. Enjoy the town's historic cottages, located across from Jockey's Ridge State Park. The tallest natural sand dune system in the eastern United States is nearby, and the park offers unparalleled views of Nags Head from its heights.
Avon, North Carolina on Haterras Island
Further south of Nags Head and Bodie Island, Avon located on Hatteras Island, is an old village mostly known for recreational surf fishing. The Avon pier is a hot spot for those in pursuit of big game fish such as Red Drum. North of Buxton, this tiny fishing village has become a highly coveted vacationing experience with pristine, natural beaches and beautiful beach rentals. Even Avon offers some fantastic seafood restaurants, a supermarket, and conveniences of home, a rustic atmosphere still permeates; and Avon retains its local community feel.
Avon was originally called Kinnakeet, the name a local tribe of Algonkian Indians gave the area, later adopted by settlers. But in 1883, the U.S. Postal Service renamed the village Avon, as well as most of the Hatteras Island communities. A few miles south of Avon, just off Highway 12, you may see kite boarders performing their stunts and windsurfers racing across the surface of the Pamlico Sound. This area is also known as Canadian Hole after visitors from the north. In the early spring, watersports lovers flock here from Canada, because their lakes are still frozen. The water becomes full of those enthusiastic athletes who can't wait have their turn on the water.
Suggested Outer Banks (OBX) North Carolina Articles
--- Duck Jazz Festival in the Outer Banks
by Find Rentals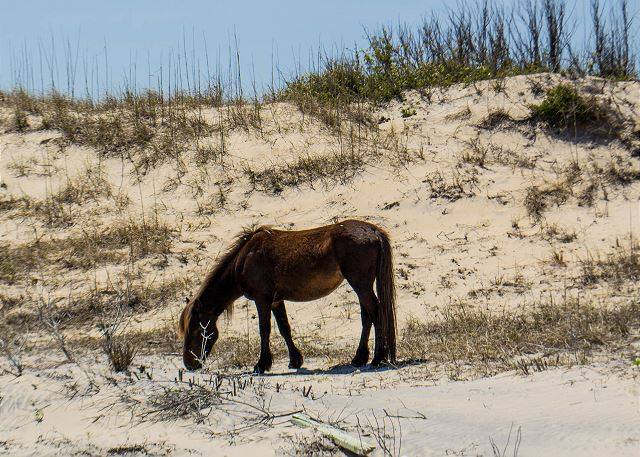 Corolla Outer Banks North Carolina Travel Guide
by Anthony Vaarwerk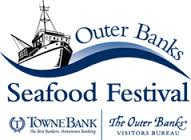 Outer Banks Seafood Festival
by Anthony Vaarwerk
---