Pico Peak Mountain Trails in Killington Vermont
Challenge Yourself with Breathtaking Views on the Pico Peak Mountain Trails in Killington Vermont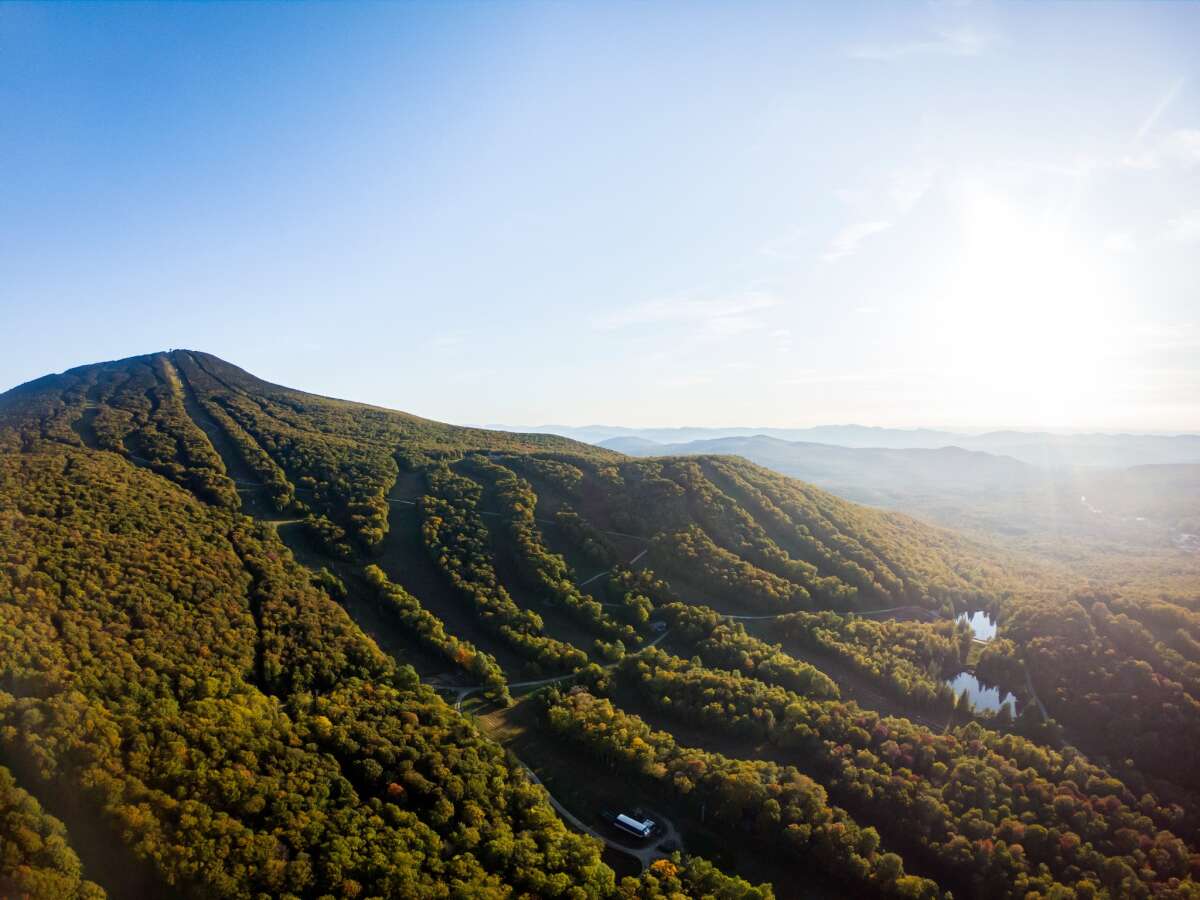 Get ready to push your limits and experience the unparalleled beauty of the Pico Peak Trail in Vermont. You'll be blown away by the breathtaking views that await you as you challenge yourself on this exhilarating hike. With its rugged terrain and stunning vistas, this trail offers a true sense of freedom and adventure. So grab your hiking boots, embrace the thrill, and get ready to be captivated by the natural wonders that await you on the Pico Peak Trail.
As you embark on the Pico Peak Trail in Vermont, prepare yourself for an exhilarating adventure filled with stunning views and challenging terrain. This trail is known for its ever-changing conditions, so be sure to check the trail conditions before setting off. The weather in Vermont can be unpredictable, so it's important to come prepared with the right gear. Recommended gear for this trail includes sturdy hiking boots, a waterproof jacket, and plenty of water and snacks. The terrain can be steep and rocky at times, so it's also a good idea to bring trekking poles for added stability. With the right gear and a sense of adventure, you'll be ready to conquer the Pico Peak Trail and experience the freedom of the great outdoors.
Area Overview
Pico Peak is a 3,957-foot mountain in Killington, Vermont. Pico Peak is located in Killington, Vermont in the famous Green Mountains. There are 2 main hiking trails to reach the summit; Sherburne Pass Trail and the Long Trail, both off Route 4. It's the northernmost summit of the Coolidge Range and is the second highest mountain after Killington Peak. Other than hike these trails at Pico you can ski, snowboard, snowshoe, horseback ride, and more. The Pico Mountain trail map primarily for skiing has 57 trails in total covering 20 miles and 7 lifts with a vertical drop of 1,967 feet.
Experience this 5.5-mile out-and-back trail near Killington, Vermont. Generally considered a challenging route, it takes an average of 3 h 29 min to complete. Hike on the Sherburne Pass Trail for 2.7 miles until you reach Pico Camp. While on the trail, it will bring you to a ski trail. Hike up the ski trail for a very short distance and the Sherburne Pass Trail continues into the woods on the left side, though you can choose to hike up the ski trail instead. The trail begins at the Mountain's House at about 1200 metres of altitude and ends on the mountain's top. The climb is about 3.8 kilometres long and has a difference in altitude of 1150 metres.
Hiking Difficulty
Get ready to challenge yourself with the hiking difficulty on the Pico Peak Trail in Vermont. This trail is not for the faint of heart but for those who seek freedom and adventure. To conquer this trail, you'll need both physical fitness and mental endurance. The fitness requirements are high, as the trail consists of steep inclines and rocky terrain. You'll need strength in your legs and endurance in your lungs to make it to the top. But it's not just your body that will be tested; your mental endurance will be put to the test as well. The trail is long and demanding, requiring focus and determination to keep pushing forward. So, if you're up for the challenge, lace up your hiking boots and prepare to conquer the Pico Peak Trail.
Scenic Highlights
Take in stunning vistas along the Pico Peak Trail in Vermont, with breathtaking views from the summit. As you hike, make sure to bring your camera to capture the panoramic beauty of the surrounding landscape. The trail offers numerous spots where you can set up your tripod and indulge in some impressive panoramic photography. From the summit, you'll be rewarded with a 360-degree view that stretches as far as the eye can see, allowing you to capture the vastness of nature. Keep your eyes peeled for wildlife sightings as well. The trail is known for providing opportunities to spot various animals in their natural habitat. So, be prepared to capture some incredible shots of wildlife as you navigate the trail's scenic highlights.
Safety Tips
To ensure your safety while hiking the Pico Peak Trail in Vermont, remember to always be mindful of your surroundings. Preventing injuries should be your top priority, so take precautions such as wearing proper hiking gear, including sturdy boots and layers of clothing to protect against changing weather conditions. It is also essential to stay hydrated and bring snacks to keep your energy levels up. Additionally, having emergency preparedness is crucial. Carry a first aid kit, a map, and a compass to navigate the trail. Familiarize yourself with the route beforehand and inform someone about your hiking plans. Remember to stay on marked trails and avoid wandering off into unfamiliar terrain. By following these safety tips, you can enjoy the stunning views of Pico Peak while keeping yourself safe and free to explore
Trail Preparation
Before you embark on the Pico Peak Trail in Vermont, ensure that you have properly prepared for the journey ahead. Here are three essential items to include in your gear checklist:
Proper hiking boots: Make sure you have sturdy and comfortable hiking boots that provide good ankle support. The rocky terrain of the trail can be challenging, so having the right footwear is crucial for a safe and enjoyable hike.
Backpack with essentials: Pack a lightweight backpack with essentials such as a map, compass, sunscreen, insect repellent, first aid kit, and plenty of water. It's important to be prepared for any unexpected situations that may arise during your hike.
Physical conditioning: The Pico Peak Trail is a challenging hike that requires a certain level of physical fitness. Before you hit the trail, make sure you engage in regular physical conditioning exercises to strengthen your muscles and improve your endurance. This will help you tackle the steep inclines and long stretches of the trail with confidence.
Frequently Asked Questions
How Long Does It Take to Complete the Pico Peak Trail in Vermont?
On the Pico Peak Trail in Vermont, the average hiking time to complete the trail depends on your pace and fitness level. The difficulty level of the trail is considered moderate to challenging. So, how long does it take? Well, it varies, but on average, it can take around 4-6 hours to complete the trail. But remember, take your time and enjoy the breathtaking views along the way!
Are There Any Restroom Facilities Along the Pico Peak Trail?
Yes, there are restroom facilities available at various points along the trail. These trail facilities ensure that you can take care of your needs while enjoying the breathtaking views. You can rest assured knowing that there are convenient restroom options to make your hiking experience more comfortable. So go ahead and challenge yourself on the Pico Peak Trail without worrying about finding a restroom.
Is It Necessary to Bring Bear Spray or Any Other Wildlife Deterrents on the Trail?
It's always important to be prepared when hiking in bear country. While the Pico Peak Trail in Vermont offers breathtaking views, it's wise to bring bear spray or other wildlife deterrents for your safety. Remember, proper trail etiquette is crucial when encountering wildlife. Make noise to alert bears of your presence, stay calm if you encounter one, and give them space to retreat. Enjoy the freedom of the trail, but always prioritize your safety.
Are There Any Restrictions or Permits Required for Hiking the Pico Peak Trail?
Are there any restrictions or permits required for hiking the Pico Peak Trail? Well, you'll be happy to know that there are no restrictions or permits needed to embark on this epic adventure. You have the freedom to explore this trail and take in all the breathtaking views without any bureaucratic hurdles. So go ahead, challenge yourself and immerse yourself in the beauty of nature on the Pico Peak Trail in Vermont.
Are There Any Nearby Accommodations or Camping Sites for Hikers?
Looking for nearby accommodations and camping sites for your Pico Peak Trail adventure? You're in luck! There are plenty of options available, ranging from cozy cabins to campgrounds. You'll have no problem finding a place to rest your weary legs after a day of breathtaking views. And don't forget to pack your popular hiking gear to make the most of your freedom on this incredible trail. Get ready for an unforgettable experience!
---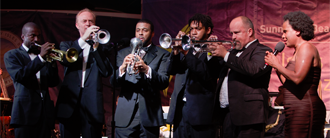 Sunny Isles Beach Jazz Fest
by Anthony Vaarwerk Wedding Vacation Rentals
by Find Rentals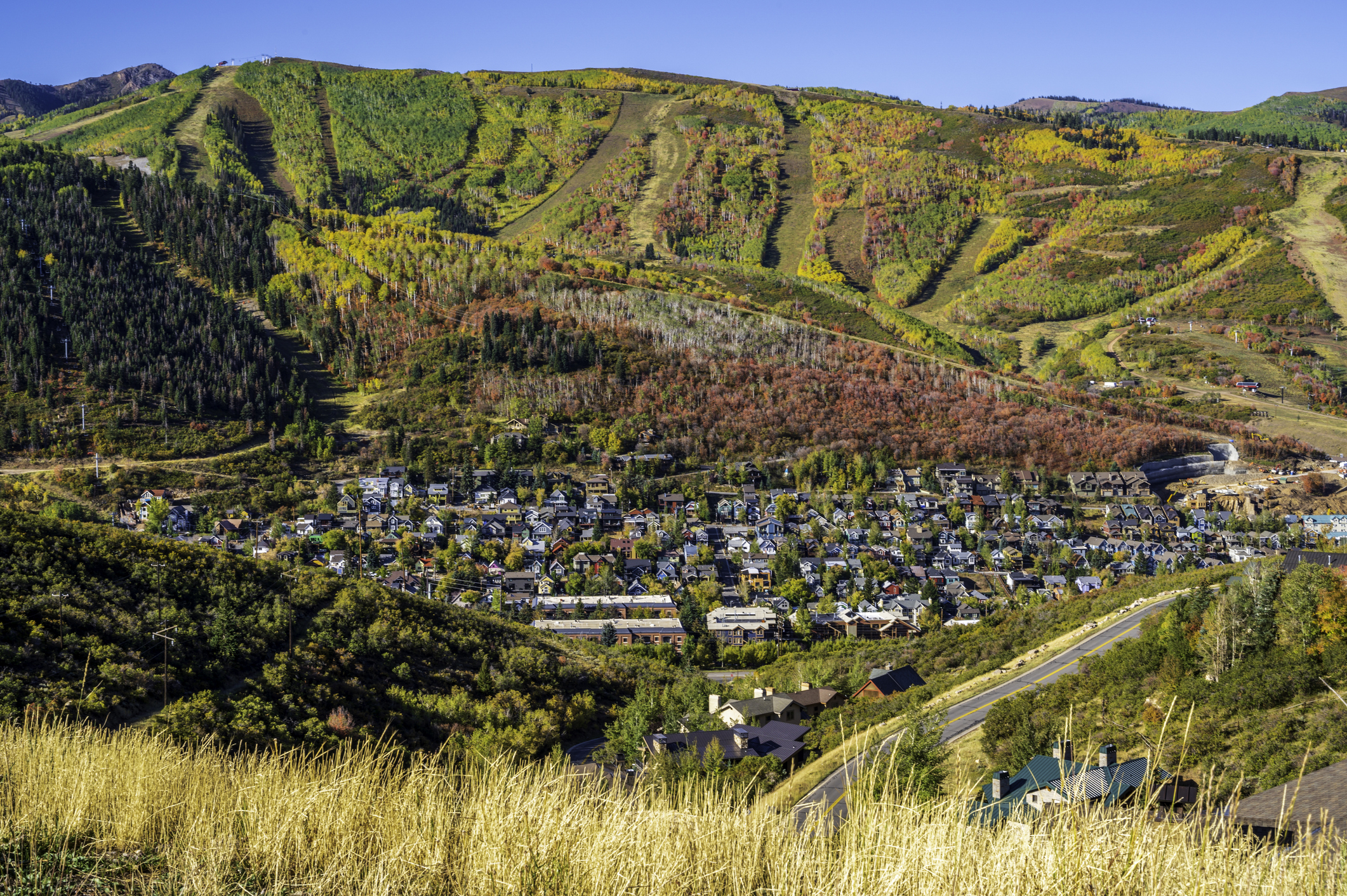 Park City Skiing - A Family that Skis Together, Stays Together
by Find Rentals
---